Smart canteen is no longer a daydream, buttrue reality. Self-help take meals, automatic weighing settlement, face payment,and other high-tech tools have gradually been applied at the smart canteen in abid to guarantee the safety and efficiency of dining.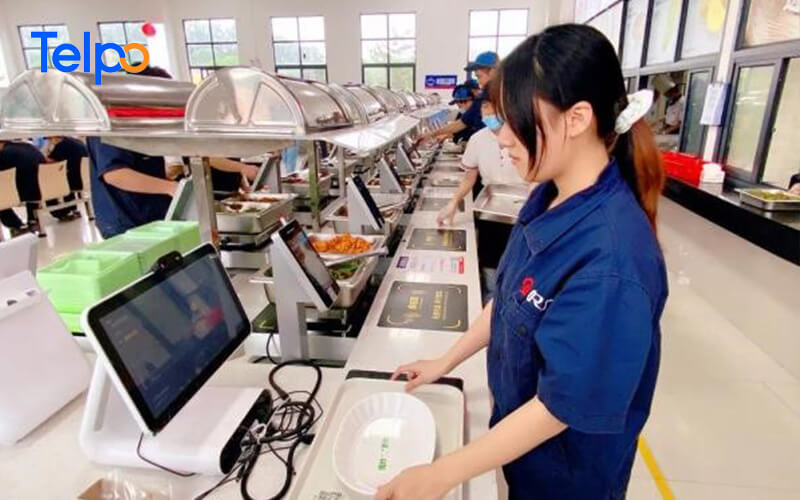 The Telpo POS device TPS650 provides ordering services in the enterprise smart canteen project.

In the past, it was common to see canteenstaff distribute food at will, resulting in food waste from time to time asthey fail to judge and control how much food a person could eat. However, theupgraded smart canteen can utilize the smart plate and self-service foodsettlement device to take a meal on demand, and even be able to analyze thenutrition intake in virtue of the big data to avoid food waste and nutritionimbalance caused by unbalanced food distribution.
Thereis no doubt that the core of the self-service settlement lies in the accuracyand efficiency of the food recognition. Do you know how to achieve smartsettlement?
Throughout the technical development pathof dish recognition devices, RFID chip identification was the primarytechnology in the early stage. That is, implant a chip at every plate and makeit match with the self-service AI POS device to identify dishes and displaythe established price. However, dishes and plates should be processed at hightemperature but the chip will fail or be damaged if the temperature is toohigh. And the cost is increasing along with the chip consumption.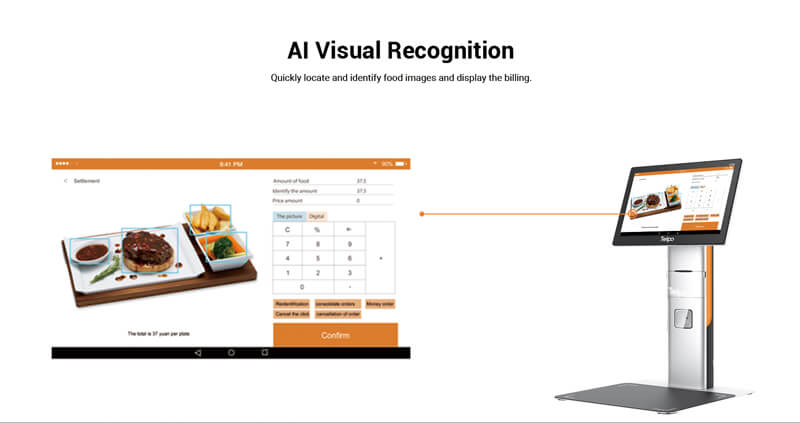 The self-service settlement equipment recognizes the dishes and displays the set price with AI pos system.


In recent years, a new dish recognition methodappears due to the rapid development of AI technology and visual technology. The AI visual recognition settlement takes advantage of image recognition, edgecomputing, and other technologies, relies on a high-performance AI processorand large-scale database to quickly recognize food without replacing theexisting dishes and plates in the canteen. Thus, AI POS is conducive to reducelater operation and maintenance costs without considering chip loss.
The current smartsettlement can be divided into two steps. The first step is to use facerecognition technology for user registration. When the diner stands in front ofthe AI POS device, his information will be automatically recognized by the 3Dstructured light camera and match with the connected account recorded at thedatabase. The second step is automatic weighing and settlement. The weighingsensor will identify the weight change of the plate or the food and calculate theamount. And diner can choose face payment or QR code payment to pay for the bill.
As a high-tech company with years ofexperience devoted to the Artificial Intelligence industry, Telpo developed aseries of AI POS devices relate to the smart canteen, including AI visionrecognition POS device, AI POS register, and so on.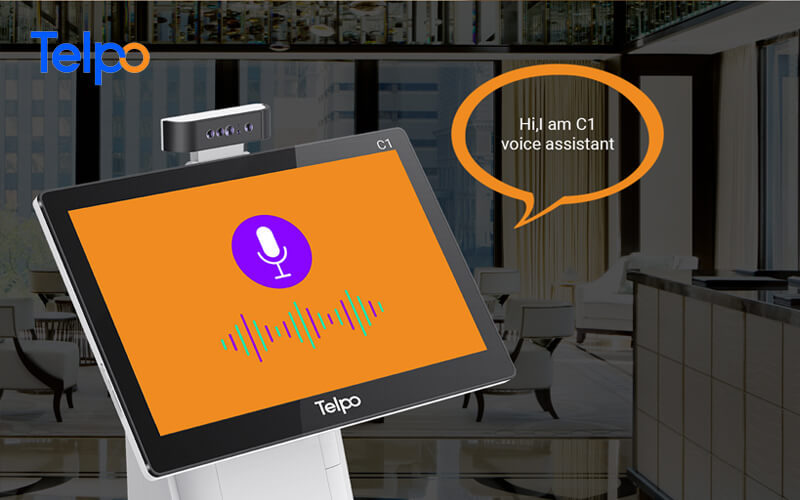 Voice Recognition AI POS device C1
Telpo C1 is an Android 9.0 AI POS device thatsupports different screen sizes and enables face recognition, voice recognition,voice input, voice interaction, real-time voice translation, and standardizedvoice assistance. It can deliver an all-in-one convenient checkout experiencefrom membership recognition, commodity code scanning, contactless payment (facepay/ QR pay/ NFC pay) to receipt printing.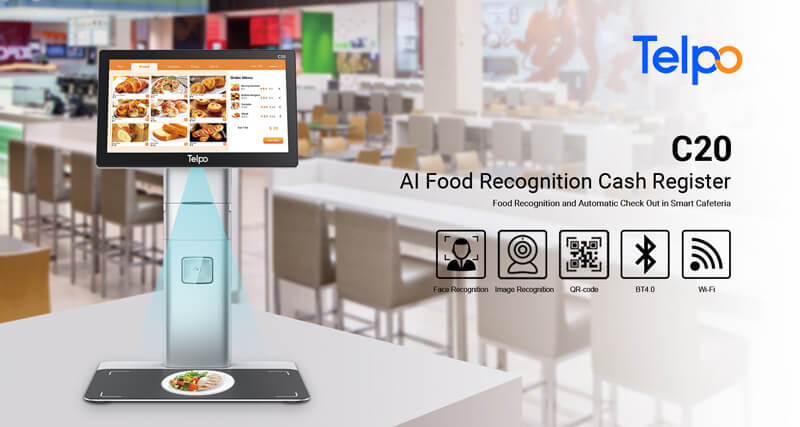 VisionRecognition AI POS device C20
Telpo AI vision recognition POS device C20 uses Android 9 system with Dual-Core processor, making it stable performanceand easy secondary development. With a 15.6-inch main display and 10.1-inchcustomer display, both canteen staff and customers can easily know the dishinformation. Equipped with object camera, face camera (optional), scale,printer and EFT-POS, all-in-one automatic food recognition, payment to receiptprinting could be done.
Thanks to the intelligent managementempowered by the smart POS device and self-service settlement device, the smartcanteen can not only cater to dinner's personalized dining demand and curb foodwaste, but also be good to reduce costs, increase efficiency and improvecanteen image.
Tag: AI POS device, smart canteen, smart settlement, vision Recognition,dish recognition
Brief Introduction: Founded in 1999, Telpo is a worldwide first-rate smart terminal and solution provider. It mainly provides EFT-POS machine, cash registers, biometric devices, facial recognition machines, kiosks machine, and bus validators. Telpo has served more than 1000 customers abroad, including government, banks, Telecom operators, police stations, Retail shops, and offices. Telpo adheres to R&D and innovation, aiming to provide more intelligent hardware for global partners.