The unmannedretail, unattended and automated delivery technologies are increasingly takinga growing role in society and driving the development of relative derivations. Datashows that there are about 15,000 unmanned retail-related businesses nowadays. Amongthem, high-tech devices were born to power development.
Take the automated cash register as anexample, which greatly empowers the unmanned fresh store as it can combineweighing and checkout. In the past, customers need to weigh their selecteditems on the electronic scale when they buy fresh goods, and then print theprice tag and stick it on the package bag. Later, customers would take thefresh goods well-packaged to the checkout counter and wait for payment.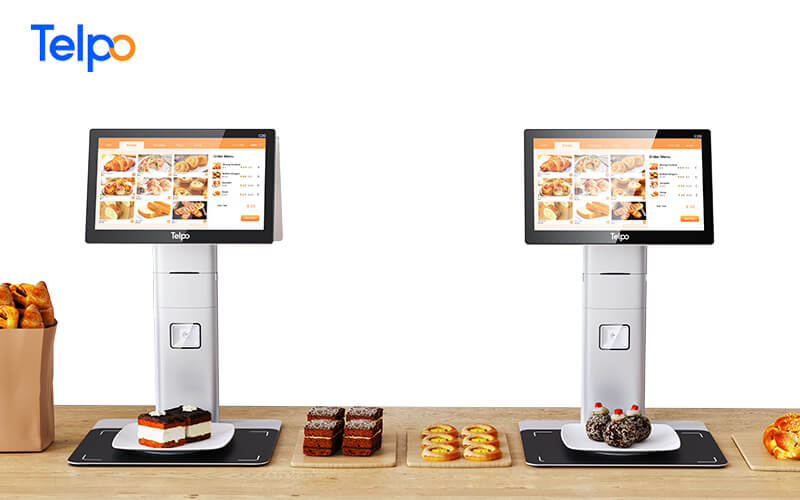 In addition tolabel printing and packaging costs, queuing time costs should also be takeninto consideration. If the weighing clerk is not here or the queuing line istoo long, customers will give up the purchase.
Against this backdrop, the automated cashregister can take its unique advantages. It allows customers to completeweighing and checkout through one machine, without additional printing theprice tag and goes to the checkout counter for settling the billing. In thisway, the label printing cost is saved and the efficiency of buying fresh foods isimproved. According to the statistics, the unmanned fresh store that utilizesthe automated cash register can averagely save ten thousand yuan each month.
In addition, the automated cash register with visual recognition function can further free customers' hands and improve theshopping experience. That is to say, Users can put their selected items on thesensing element under the camera. The visual recognition camera and algorithmwill automatically recognize what goods are placed on the scale plate and calculatebills to the display at an accurate and fast speed. Then, users can choose thepayment method, complete the transaction, print the receipt, and pack thegoods.
Telpo dual-screen 15.6-inch automated cashregister C20 with Android 7.1 operating system, 2MP object recognition camera,barcode scanner, NFC module, external EFT-POS optional, and 58mm thermal printerdelivers one-stop self-service checkout experience from food weighing, foodrecognition, settle billing to print the receipt.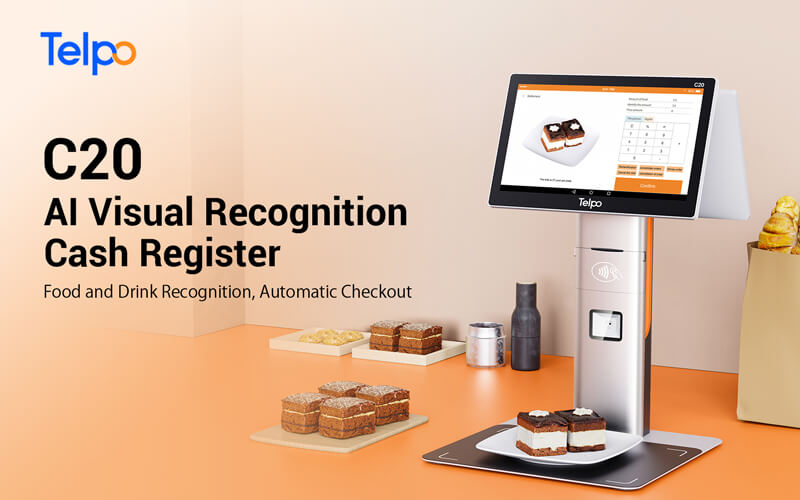 In virtue of the leading object recognitionalgorithm, the automated cash register can recognize product items within 1second with an accuracy of 99.5%. The large memory enables thousands of foodimage data to be stored. Besides, customers can choose the payment methods theyprefer at will, including QR code payment, NFC payment, face payment, and bankpayment.
The stainless steel plate with insect-proofand moisture-proof features conduces to improve the working life of the machine.What makes it better, Telpo can also provide Telpo MDM and APP Store to makeyou download required software and remote control device and learn storeoperation at anytime and anywhere.
To sum up, the automated cash register cannot only improve checkout efficiency but also be able to carry out intelligentdata analysis and member marketing, so as to facilitate stores to adjustbusiness strategy in real-time and improve the unmanned fresh store operationlevel.
Tag: automated cash register, unmannedfresh store