Nowadays,with the aim to ensure sales transaction transparency, tax collection legality,and fight against tax evasion, the government demanded businesses that requirethe transaction to install ECR Cash Registers.
What is an ECR Cash Register?
An ECRCash Register is akin to a fiscal POS that is designed to help businesses tracksales, analyze data, manage inventory, and other services. Under the guidanceof the laws, the ECR Cash Register will connect to a central server, in response to monitor the real-timetransaction and ensure data transparency, which is conducive to taxation.
Generally speaking, an ECRCash Register typically processes goods in four parts. First, the businesscan utilize the barcode scanner or the decoying of the device to read the productlabel information. Second, the ECR CashRegister will check whether the product information is matched with thedatabase. And then, all selected products prices will be calculated and displayedthe amount on the screen to inform the customer. Once customers complete the transaction,they can immediately receive the receipt.
How does ECR Cash Registerbenefit your business?
No matter which business you run, process and record salestransactions are indispensable. If you choose a high-quality ECR Cash Register, you can at least useit for 10 years or more before you want to change to a new one.
Moreover, the easy-to-use and powerful ECR Cash Registers help your businesses easy to track customertransactions and improve checkout time. Even the common one can provide dalesrecord, calculate change, commodity inquiry, receipt print function. Combiningwith software, you can also charge the correct sales tax, run reports andidentify sales by employee. The ECR CashRegister helps your business to simplify and harmonize the processes andcertification documents from all transactions.
In addition, security is another advantage. The ECR Cash Register will generallycontain security mechanisms and data protection that are in accordance with thelaws. Given that, you can ensure transparentsales transactions while giving access to internal monitors to track taxrecords through system-generated receipts and make reconciliation andmonitoring of taxes easier for the National Revenue Authority.
Last not but least, the ECRCash Register also allows tax authority timely and automatically obtain more VATinformation, increase fiscal control and prevent tax evasion and promotethe digitalization process. And customers can use e-invoicing as aneffective purchase credential and make tax reductions.
What should you consider when purchasing an ECR CashRegister?
As we mentionedabove, a high-quality ECR Cash Register can help you save costs and improve business operations. Before you decide topurchase one, here are some factors you should take into consideration. Asdifferent countries might have various policy demands, the listed factors are justfor reference.
Function: If you are purchasing an ECR Cash Register for the first time, make sure the one you pickhas enough memory capacity to satisfy your business demands. The excellent configurationand easy development operating system of the ECR Cash Register can be compatible and run more complex record-keepingand storing more data.
Payment methods –Peoplehave various payment habits and tax collection demands are quite differentacross payment options. That means you need to consider which payment methodsyou plan to take, cash, credit, or otherpayment types.
Industry –Tax collection demand is also different among different industries, so if youhave your own varioustypes of business, you should follow differentrules.
Unified commerce –Online andoffline management is today's trend. The tradingmodel should be subject to different regulations even you install a connectedsystem.
Telpo ECRCash Register
In order to helpbusinesses put ECR Cash Registersinto use as soon as possible, Telpo rolled out a best-in-class ECR Cash Register. Consumers canquickly receive the receipt after they complete the transaction.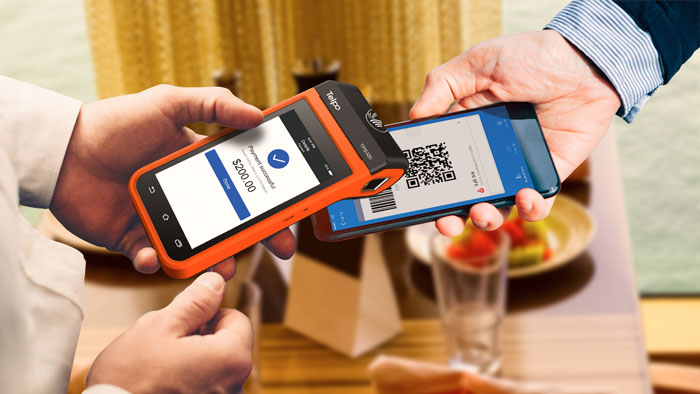 ECR Fiscal POS TPS320
· 5-inch display, Qualcomm Quad-core CPU, Android 7 version+ 2GB DDR+16 eMMC
· Maximum 4SIM cards, support multi-operator countries.
· 40mm printer supports web printing, label printing,ECS\POS printing
· Multiple payments include swiping NFC/IC card and QR-codepayment
· 5000mAH battery supports longer battery life
· Support tax control module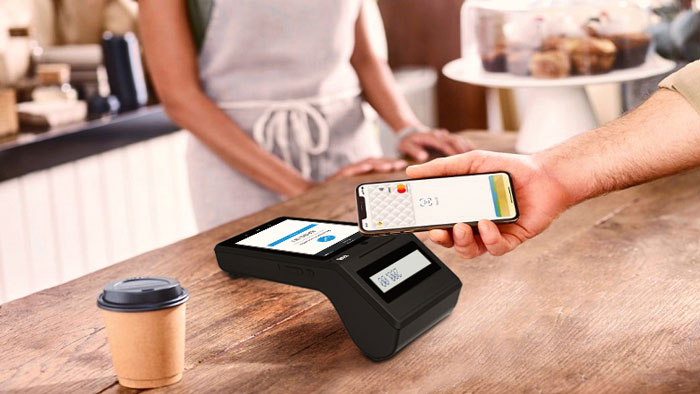 ECR CashRegister 575
· 7-inch industrial-grade touch screen + dot matrix digitalscreen
· Fixed focus QR code scanner and supporting multiple codesegment
· Fully compatible with universal contactless cards andthermal printer
· Supports 2G/3G/4G frequency, WIFI, Bluetooth, Ethernet
· Support tax control module
Tag: ECR Cash Register, taxcollection