Driven by IoT technology development, social economy optimization, and people's shopping consumption habits shift towards contactless services and multi-factor influence, some supermarkets in South Korea start to adjust their operating model and introduce facial recognition payment system to elevate the payment experience.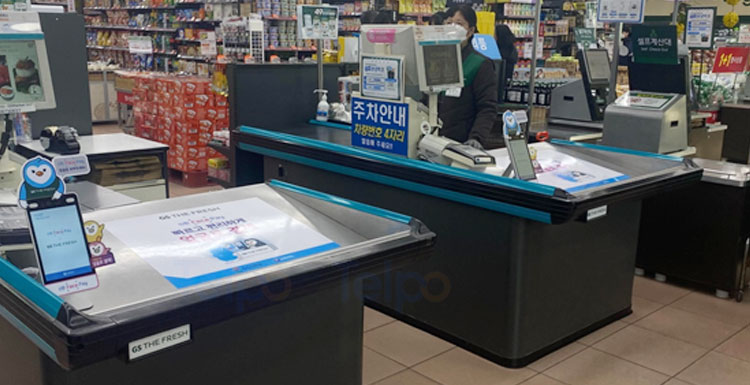 Korean supermarkets introduced facial payment device Telpo F8

Why did Korean supermarkets introduce a facial recognition payment system?
Face recognition payment system is a requirement under the new technology. In the past, it is common to hear consumers complain about issues about the long queuing line, slow check-out efficiency, etc in the supermarket. With the diversification of financial payment methods, consumers will use contactless credit cards, scan payment codes, and face recognition payment methods. With the increasing maturity of face recognition technology and face algorithms, the introduction of face recognition payment devices can help supermarkets elevate payment methods, improve checkout efficiency and shopping experience.

It was reported that Korean supermarkets introduced facial payment device Telpo F8 in response to boosting supermarket operation and solving the labor shortage. Without taking a mobile phone, bank card, or cash, the facial recognition payment system allows consumers to make identification and complete transaction by simply scanning their faces.

To be specific, consumers only need to stand in front of the device and briefly look into the camera, and then their facial features will be automatically captured without cashiers manually entering relative information. Once identities are matched with the platform database, the billing will be deducted from the linked bank account.

The high-resolution 3D camera of the facial payment device ensures security and prevents spoofing, empowers high detection accuracy and depth capture, and allows easy and quick facial recognition that takes into account a person's height and changes in appearance.

It is worth mentioning that the combination of advanced face algorithm and face payment software allows the facial payment system to help consumers register membership the first time they pay with their faces. Given that, the supermarket can obtain members' specific consumption data and better understand their consumption behaviors and interests, as to accurately push promotion information for precision marketing.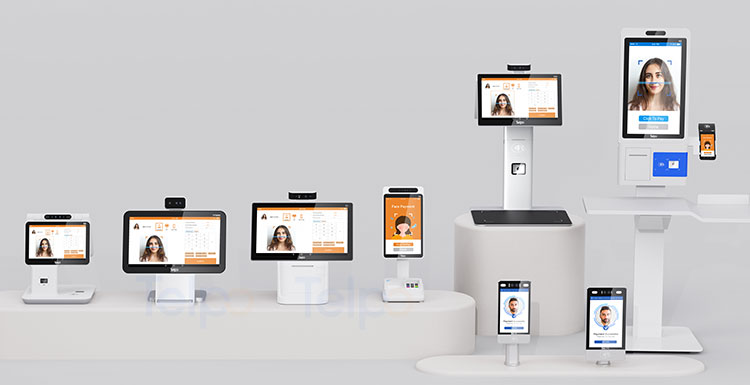 Telpo face recognition payment system device
As mention-above, the facial recognition payment system can not only help supermarkets improve checkout efficiency, reduce queuing time, speed up personnel flow as well as boost operation, but also deliver customers a contactless shopping experience.
Tag: korea supermarket, facial recognition payment system