Ticket validators have been widely used in public transport and provide lots of convenience for both passengers and public transport operators. As technology develops, more payment methods have been added to the ticket validators, such as face recognition payment. This article will talk about how face recognition can make ticket validation secure and efficient.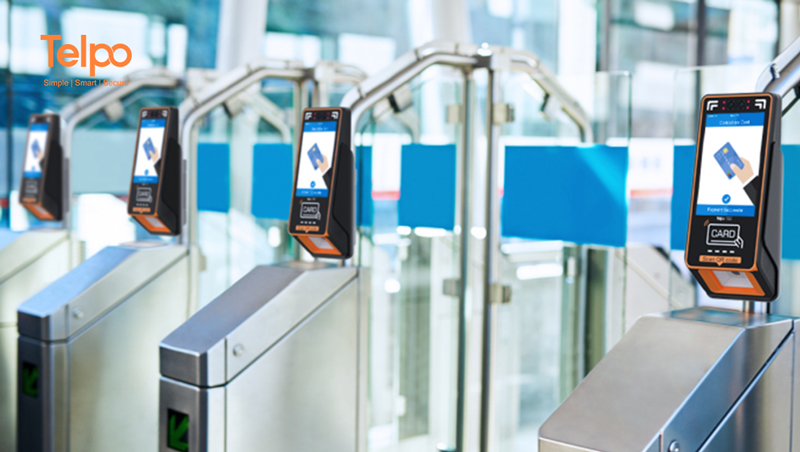 Validators supporting face recognition payment shorten the ticket validation process.
With a ticket validator that supports face recognition payment installed on the bus, passengers don't have to pull paper money, bus cards, or mobile phones off their backpacks or pockets. When they get on the bus, they just need to put their faces ahead of the face recognition scan camera. After the camera recognizes the faces and matches data information, the fares will deduct automatically from the accounts automatically. The ticket validators that support face recognition payments make , contactless, and frictionless payments realized.
Validators supporting face recognition payment improve the passenger experience.
The emergence of public transport is to provide convenience for passengers to travel, and the continuous improvement of ticket validators provides better services for passengers. Equipped with the binocular camera or 3D structured light camera, the ticket validators can support face recognition payment and passengers don't have to worry about forgetting wallets, bus cards or mobile phones. Face recognition payment is especially beneficial to the elder and children. They just need to point their faces at the camera instead of conducting any complex operations.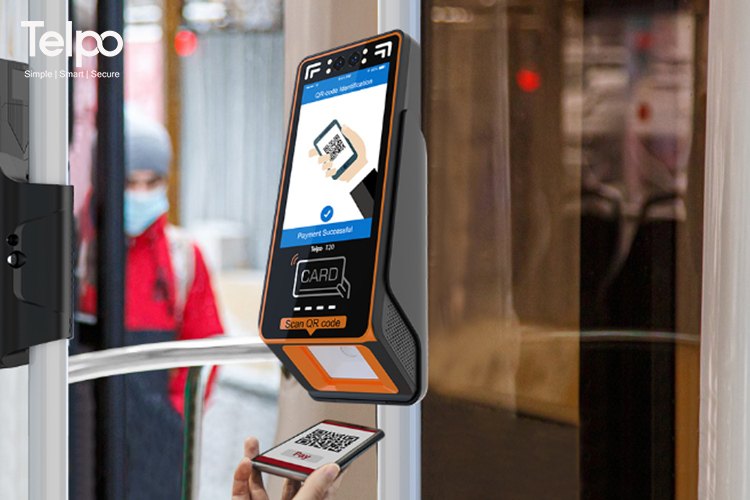 To deliver a more pleasurable ticket validating experience and provide more convenience, Telpo launches a practical, robust and reliable ticket validator.
Features:
Strong performance and fast processing. Equipped with the powerful Android 11 OS, T20 has a high level of performance. The quad-Core 2.0GHz Processor and 2GB RAM, 16GB Flash Memory, ensure smooth and stable operation.
Multiple payment methods. T20 offers a variety of payment choices, with a 1D/2D barcode reader and an optional contactless card reader. Payments by digital or physical QR code, bus card, bank card and E-wallet can be satisfied.
Ease of installation and maintenance. The pole mount kit design is easy to install and maintain. It is convenient for people to insert SIM cards by separating the upper and lower cover, without taking apart the whole device.
Robust and durable. Robust designs applied in T20 including impact-proof, water protection and dust protection guarantee stable operation not affected under harsh conditions, so T20 is suitable for long-term front-line use.
Humanization design. T20 is equipped with a 7-inch large screen, making operation easier and more comfortable. It is more convenient for passengers to adjust their position when conducting facial recognition. On a larger screen with 720*1280 high definition, information is shown clearly and a comfortable operation experience is provided.
Audio and visual feedback. 3-coloured LED indicator conveys clear messages of validating progress. At the same time, the digital audio speaker tells passengers whether the payment is valid, invalid, or duplicate. Clearer messages are conveyed.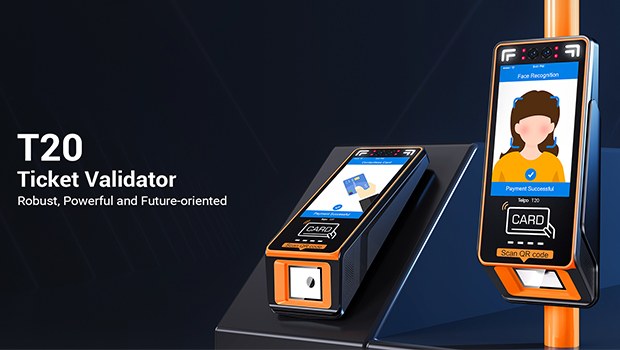 Learn more->
About Telpo:
Founded in 1999, Telpo is a world-leading smart terminal and solution provider. Up to now, Telpo products have served more than 120+ countries, covering smart payment, smart retail, smart security, smart transportation and V-IoT field. Telpo is sincere to be your cooperative partner and has the confidence to boost your business. Welcome to contact us for more details.
Tag: face recognition validator, face recognition, ticket validator, ticket validation