Do you think your employees have already known enough about your customers? Self-service kiosks may do better. Nowadays, self-service kiosks are introduced in fast food restaurants, providing higher-quality and more satisfying services. Burger King doesn't miss the trend.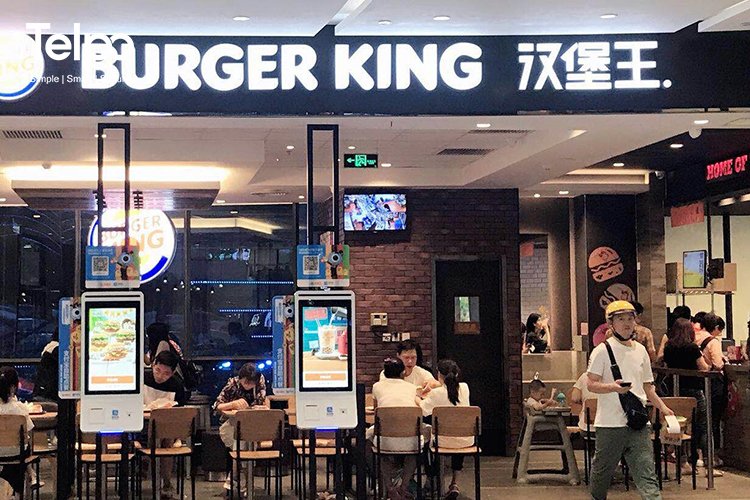 Founded in 1954, Burger King has been the second largest fast food hamburger chain in the world. However, compared with McDonald and KFC, Burger King entered the Chinese market late and occupies less share of Chinese fast food market. To gain more competitive advantages, Burger King China introduces fast food kiosk customized by Telpo, better learning customers' needs, raising service efficiency and upgrading dining experience.
Raising ordering efficiency. Without fast food kiosk introduced, customers can order only at the counter and all ordering pressure is on staffs at the counter. In peak hours, it usually takes much time for customers to order. When waiting in the long line, it is easy for customers to get annoyed and loss interest. What's worse, they will turn and walk to another restaurant. After introducing fast food kiosks, customers who need to order are shared. Customers have choices to self-service order on the kiosk, making waiting lines are shorter. Ordering costs less time and efficiency is improved.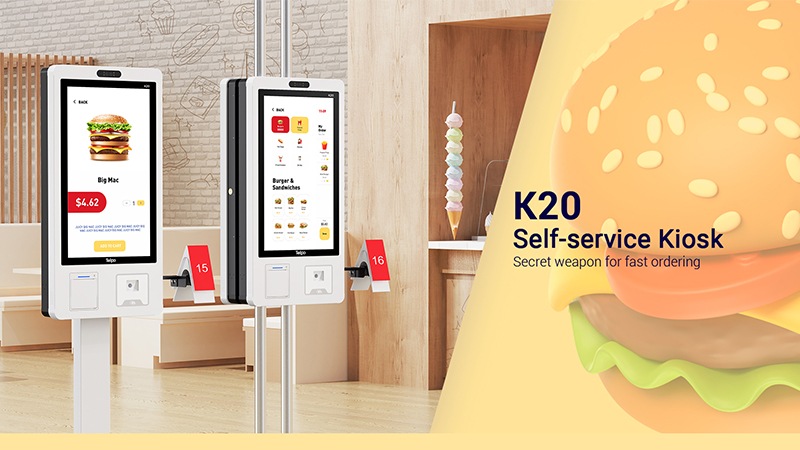 Improving ordering experience. When customers gather at the counter to order foods, not only customers will get annoyed for long-time waiting in line, but also staffs will lost their patience inevitably and thus lower service quality. Fast food kiosks share part of pressure of staffs. Staffs don't have to face too many customers and get less fatigue for providing services. At the same time, customers who order on self-service kiosks waste less time on ordering and can freely choose different ingredients according to their tastes. Customers are able to know what each dish is like by looking through vivid pictures displayed on the fast-food kiosks.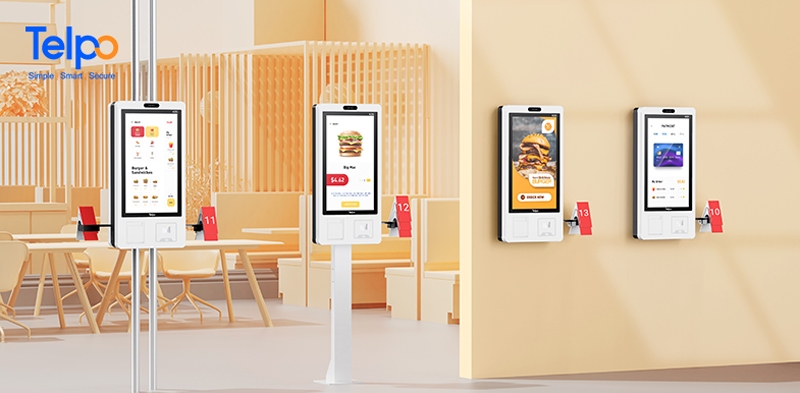 Upgrading dining experience. Great food comes first is the mission of Burger King. Installed the fast food kiosks, more energy and time of staffs is saved for preparing food and serving is speeded up. Customers can enjoy their dishes faster. At the same time, with less staffs needed at the counter and more staffs in the kitchen, staffs no longer have to scramble to prepare food and higher-quality and greater tasting dishes are provided.
More securer. Since 2019 COVID-19 pandemic, non-contact has been a more and more popular concept. Fast food kiosks make ordering by contacting with staffs unnecessary. Customers can finish their ordering process only on the self-service kiosks. Less human contact reduces spread of virus, makes ordering much safer.
Special publicizing platform. A fast food kiosk can be platform to publicize the brand, goods and promotion news. When no one is ordering on the self-service kiosks, advertisements about the brand and goods can be displayed on the high definition screen. Vivid pictures shown can attract the attention of people passing by, finding more potential customers.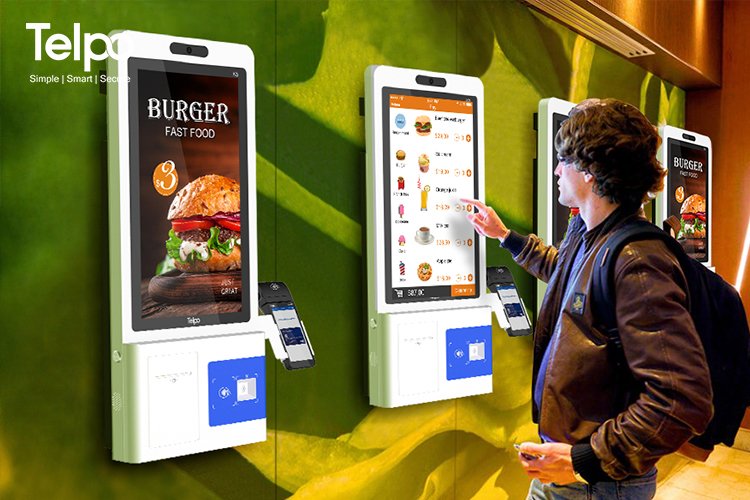 More and more people agree that self-service kiosks help a lot. As cooperative partner of Burger King China, Telpo has confidence to provide fast food kiosks of high-quality. Kiosks K5 and K20 are two self-service kiosks launched by Telpo, which can help you gain more competitive advantages.
Clear screen delivers brilliant viewing and touching experience. Equipped with industrial FHD screen, vivid pictures are displayed. Smooth touching is also supported.
High-speed printing speeds up ordering process. High-speed and stable printing is ensured by the built-in 80mm thermal printer. Clear printing helps you check your bills effortlessly.
Excellent performance ensures smooth operation for long working-time. Android 7.1 OS or above and powerful GPU support secondary software development and smoother operation.
Multiple payment methods bring more convenience. Paying by card, QR code and face recognition are available, making self-service payment more convenient.
Founded in 1999, Telpo has rich industrial experience. Up to now, Telpo has customized self-service kiosks for Burger King, Jingdong 7 Fresh Supermarket, AEON Market and won their recognition. Welcome to contact us.
Tag: fast food kiosk, self-service kiosk