Tax revenue is one of the most important sources of government revenues in countries worldwide. Paying taxes in accordance with the law is the duty of every citizen. As science and technology develop, tax evasion has also become easier. Luckily, fiscal POS machines are playing a more important role in supervising taxation for the government. Do you know enough about the

fiscal POS

machines? Read on and you will get more you need to know.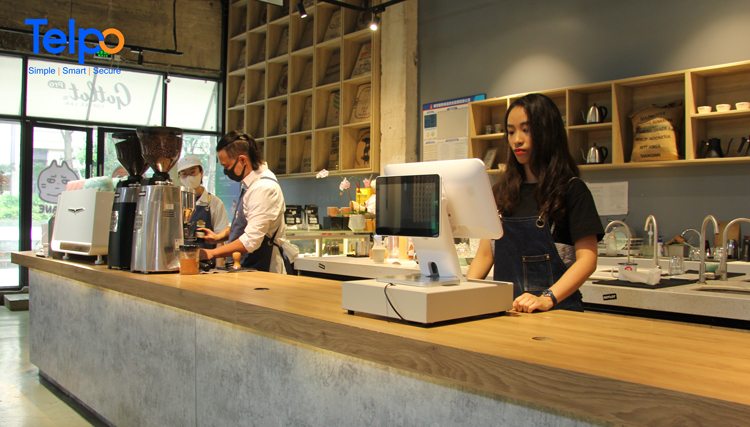 Why fiscal POS is needed?
The fundamental reasons why fiscal POS is needed are the ease of manipulating business data and the lack of tax awareness. As digitization deepens, manipulating data has become much easier, which leads to more merchants manipulating their business data to evade taxes. When these merchants win more profits that don't belong to them, the governments lose more. To reduce tax losses, achieve fair tax and improve supervision efficiency, fiscal machines are necessary.

What is a fiscal POS?
Fiscal POS machines are the machines that are used for recording daily business data and tax payable and producing invoices. This type of machine is more than called the fiscal POS and has other names, like a fiscal cash register, sales register machine, electronic tax register, electronic fiscal device, and so on. In American and European countries, the machines used for recording daily business data and generating invoices are called fiscal cash registers, or FCR. In some countries like Kenya, they are named electronic tax registers, or ETR. In some African countries, like Tanzania and Malawi, they are called electronic fiscal devices, or EFD.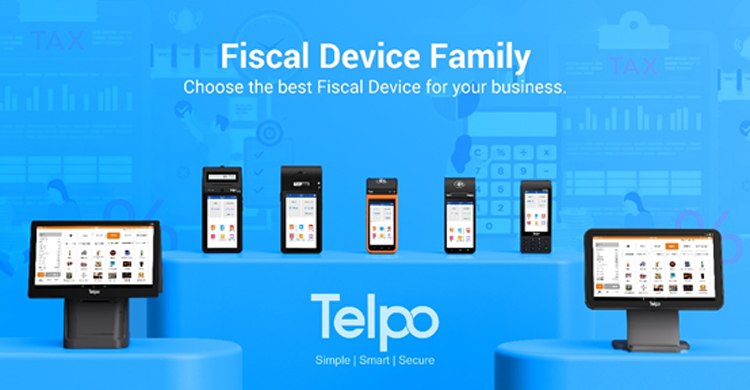 The only difference between the fiscal POS machines, fiscal cash registers, sales register machines, electronic tax registers, and electronic fiscal devices is the names, and the functions are the same.
The fiscal POS machine is an electronic cash register with a fiscal memory installed with a lead seal that can automatically monitor and record the store owner's business results. Through specific technical means, tax authorities can obtain such accurate business data, so that they can supervise taxation at lower cost and higher efficiency.

Before using the electronic fiscal devices, the merchants should register with the local tax authority first and conduct the initial setup under the strict supervision of the tax authorities. After the final step of entering information about the stores and merchant, the tax control function of the sales register machines can be realized.

What are the functions of the fiscal POS?
Collecting money. Collecting money is the basic function of fiscal POS machines. The function of collecting money provides a simple and convenient checkout experience for both staff and customers. Through a fiscal cash register, billing details are clearly displayed and recorded. The checkout process can be finished in a short time, improving working efficiency and providing a time-saving checkout experience.

Recording. Transaction data is an important basis for businesses to declare and pay taxes. As its name indicates, sales register machines with the tax register function can collect and make records of every transaction. Thanks to recording every transaction, tax evasion is difficult to conduct. Besides improving tax supervision efficiency for tax authorities, businesses are able to take full control of the operating situation and financial management and thus adjust strategy.

Storing. Reliable storage is ensured by the tax-control storage unit and encryption algorithm. Data can be stored in the black box in fiscal POS machines for 5 to 10 years, and for more than a decade in the event of a power outage. What's more, with the tamper-resistant mechanism and anti-dismantle physical sealing, no one has the right to manipulate the data, guaranteeing accuracy and reliability.

Transmission. The fiscal POS machine is capable of automatic tax calculation and declaration. Moreover, data is protected by end-to-end encryption. Accuracy and reliability are ensured during the entire transmission. For safe transmission, authorities get access to tax sources, which leads to efficient data administration and data verification.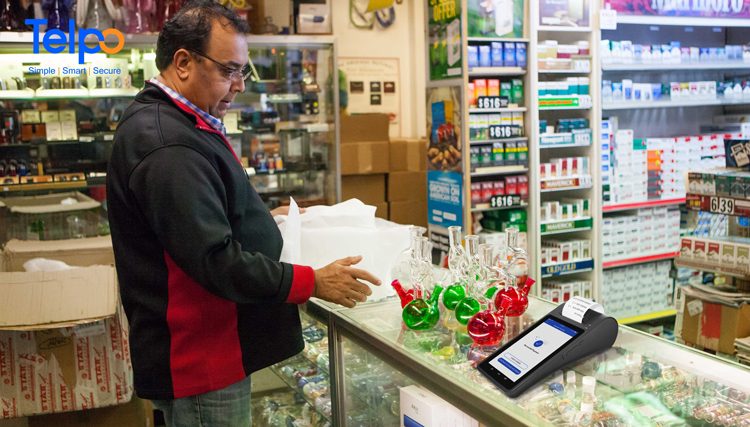 What benefits can be brought by the widespread use of fiscal POS?
Better tax compliance.
The fiscal POS machines record every transaction as well as generate and save sales data automatically. What's more, no one is able to tamper with the business data. Grasping accurate business data is a great help to government tax revenues. It is more difficult for businesses to cheat on their taxes for their business data will be sent to tax authorities remaining unchanged. Tax authorities can trace every transaction, making sure businesses pay enough taxes in accordance with the law. And therefore, the government's revenue is guaranteed.

Protection of fair competition.
It is a great challenge for businesses to pay taxes conscientiously and honestly. With the development of technology, it is much easier for businesses to change their sales data to evade taxes. If more and more businesses use technology to tamper with data, it will become more unfair to honest businesses. In the case of earning benefits, businesses that evade taxes spend less and earn more than businesses that pay taxes honestly. As time passes, fewer businesses will pay the taxes honestly. Widespread use of fiscal POS machines can efficiently avoid tax cheating, improving the competitive environment. When it gets harder and harder to evade taxes, businesses will pay more attention to improving the quality of goods and services to earn more benefits.

Greater efficiency of government
Since the fiscal POS machines record every transaction, business data that tax authorities need are available. Without fiscal cash registers, tax authorities have to conduct field audits in order to determine the reliability of data, which requires much time, money, and human effort. However, the common use of fiscal cash registers can help solve this problem. The tax storage inside provides absolutely reliable information and saves time for telling whether the business data is true or false. What's more, it ensures data security and the government can be free from the burdens of recording, saving, and reporting, improving the efficiency of tax authorities.

Consumer protection
Recording and saving transaction data not only help government improve efficiency, but also protect consumers. If consumers lose their trading certificates, businesses have excuses for offering after-sales services or returning them. If every transaction is recorded by the fiscal POS machine, in spite of losing receipts or other trading certificates, consumers' rights and interests can be protected. It guarantees consumers return the goods when they are not satisfied with their purchases. Accurate recording protects the consumers and creates a good environment for consumption.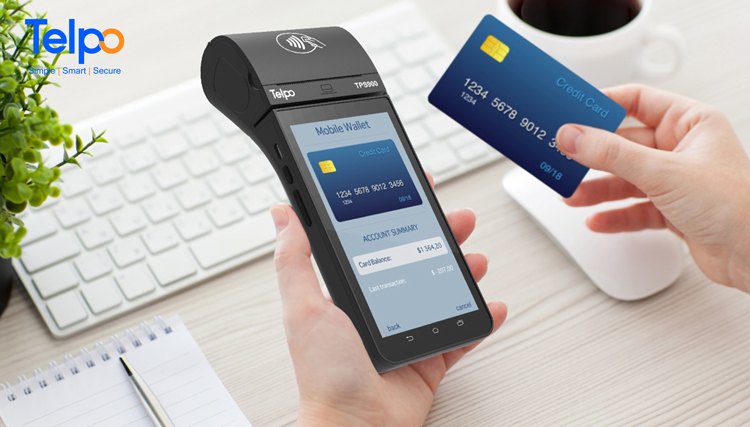 Telpo fiscal POS solution
Telpo' s fiscal solution is applied to commercial payment scenarios, mainly composed of terminals, systems, SDK, and security.


Telpo fiscal POS machines
Telpo fiscal ECR, C1 and TPS680
Smart cash registers launched by Telpo support the built-in tax control module. If you need a fiscal cash register, Telpo C1 and TPS 680 can satisfy your needs.
Multiple application scenarios. Fiscal POS machines can be applied in lots of scenarios, such as supermarkets, convenience stores, retail shops, and so on. The modern and fashionable design of cash registers upgrades the decoration of the stores.
Increasing chances of attracting customers. The dual-screen fiscal POS machines are good for interaction between customers and clerks. In addition to transaction information and orders, advertisements and promotional activities can be shown on the customer display.
Supporting face payment. With a 3D facial recognition camera, fiscal POS machines launched by Telpo support financial level face recognition payment. It is much more convenient for customers to consume and pay.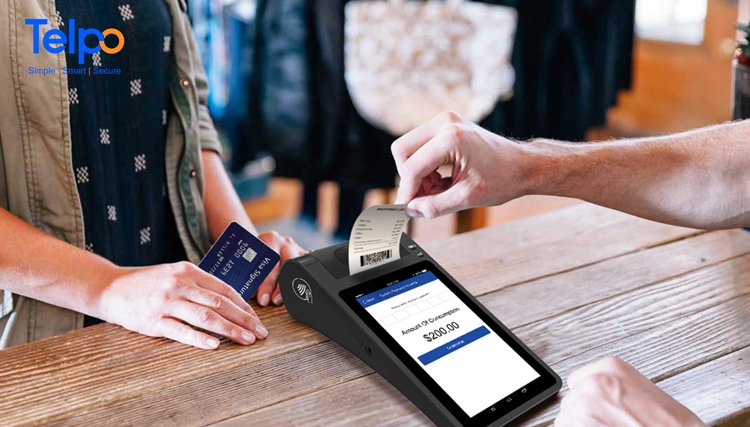 Telpo desktop fiscal POS, TPS575 and TPS570
Desktop fiscal POS machines launched by Telpo are most suitable to be used in small stores where there is a need for tax control.
Fiscal registration. TPS575 and TPS570 are compatible with multinational fiscal control module legal standards.
Tamper protection. Telpo desktop fiscal POS machines are strong enough by being equipped with tamper-resistance cores and anti-disassembly of physical seal screws.
Built-in printer. The printing speed can be up to 70mm/s.


Telpo fiscal EFT POS, TPS900
TPS900 is a fiscal EFTPOS that supports tax control and offers a variety of payment choices.
Fiscal registration. TPS900 can be applied in different countries for it is compatible with multinational fiscal control module legal standards.
Multiple payment modes. Customers can freely choose to pay by magnetic stripe cards, IC cards, NFC, QR-code, face payment, fingerprint, etc.
Full certifications. TPS900 has won a series of certifications, including PCI 6.0, EMVCO, Visa payWave, Pay pass, MIP, RuPay, TQM, etc.

Telpo fiscal mobile POS, TPS320
TPS320 is a portable fiscal mobile POS with multiple functions, including tax-register, mobile ordering, digital payment, receipt printing, and so on.
Fiscal registration. TPS320 is designed to meet different needs for tax control in different countries.
Large battery. TPS320 is able to work constantly for 15.6 hours and stand by for 2 days.
Card slots. 4 SIM cards and 2 SAM cards can be accommodated.

Tax evasion will cause a series of bad effects. It is urgent for tax authorities to crack down on fraud in tax-relevant transactions. With the mission of creating a colorful future, Telpo tries its best to fight tax fraud by providing customers with reliable fiscal POS machines and complete fiscal solutions. Up to now, Telpo fiscal POS machines and solutions have been applied in countries worldwide.

Telpo fiscal solution used in Azerbaijan
The fiscal POS machines applied in Azerbaijan are TPS575, TPS320, TPS900, and TPS680. The scheme is to combine hardware and external fiscal module. The physical protection method is to prevent manual downloading and erasing, by sealing screws. There are two options for encryption protection on software, respectively data signature, and information encryption. Physical and software protection mechanisms ensure the reliability of recorded data. Telpo fiscal POS machines have successfully registered with the Azerbaijan government, making contributions to Azerbaijan's cracking down on tax evasion.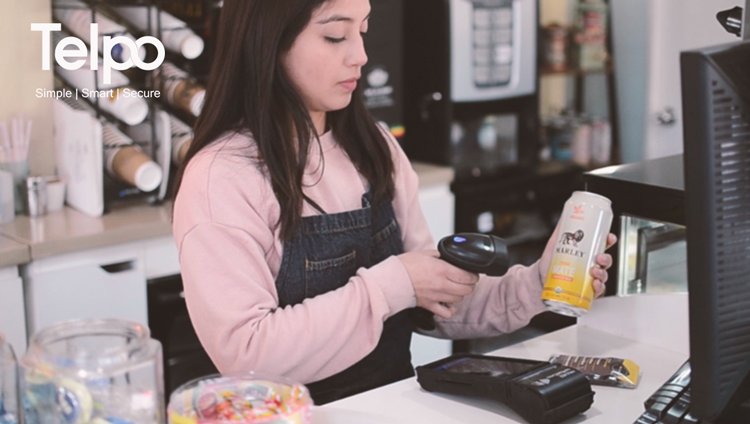 Telpo fiscal solution used in Kenya
The fiscal solution adopted in Kenya allows the fiscal POS machines to transfer the data recorded directly to tax authorities online. The server stores and validates the data in real-time and return the electronic confirmation to the fiscal POS machines. Real-time transmission ensures the accuracy and security of the data received by the tax authorities.

In addition to Telpo fiscal solutions, Telpo fiscal POS machines are also applied in retail stores worldwide. Telpo fiscal EFT POS, TPS900 has been widely deployed in retail stores in India, offering contactless payments and fiscal services. Telpo desktop fiscal POS, TPS530 has been applied in stores in Russia. Telpo fiscal cash register, TPS680 has been used in coffee shops in Sri Lanka.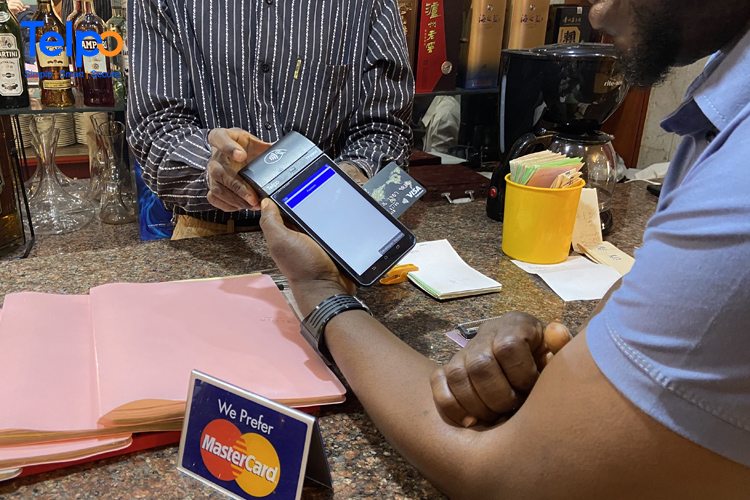 Fiscal POS machines not only offer a variety of payment methods but also protect transaction data. With more convenient access to accurate data, the government can better supervise the taxation and crack down on tax fraud as well as tax evasion. As time passes, the competitive environment will become more healthy.

With the mission of creating a colorful future, Telpo has been always on the road. Up to now, Telpo products have covered smart payment, smart retail, smart security, smart transportation, and the V-IoT field, and served more than 120+ countries.

Founded in 1999, Telpo has more than 20 years of experience. Committed to participating in the global fight against tax fraud, Telpo has launched a series of fiscal POS machines, including fiscal EFT POS, fiscal mobile POS, fiscal smart ECR, etc. To better serve the customers, Telpo develops more complete solutions. Your needs can be satisfied in Telpo. Welcome to contact us for more details. Telpo is looking forward to being your loyal partner.

Tag: fiscal POS machines, fiscal system, fiscal solution