Nowadays, the share of online ordering isgradually increasing due to easy pick-and-choose and fast home delivery. Theupsurge in technological viability and visual sales growth push business trytheir best to elevate home delivery service, so as to improve customersatisfaction and accelerate market occupation.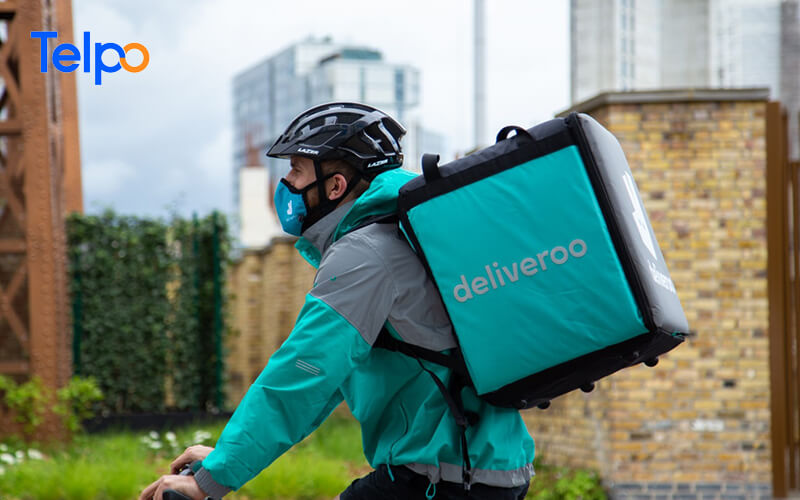 It was reported that grocery deliveryalready makes up over 10% of Deliveroo's UK revenues. Recently, this fooddelivery company Deliveroo announced to partner with British supermarket chainMorrisons, hoping to facilitate the groceries deliver services in as little as10 minutes. It will use a small warehouse to stores and prepare items fordelivery. Customers can order on the Deliveroo app or website and Deliverooriders will put the deliveries at the given address.
There is no doubt that shorten the deliverytime depends on the cooperation with merchants' package efficiency and riders'response speed. Deliveroo orders are integrated into your POS device, and how businesses are utilizing mobile POS terminal to elevate efficiency and quality of deliveryservice. How exactly can mobile device help the delivery service? Take Telpomobile POS M1 as an example.
Commodity Management: Easy to use, fast response to each orders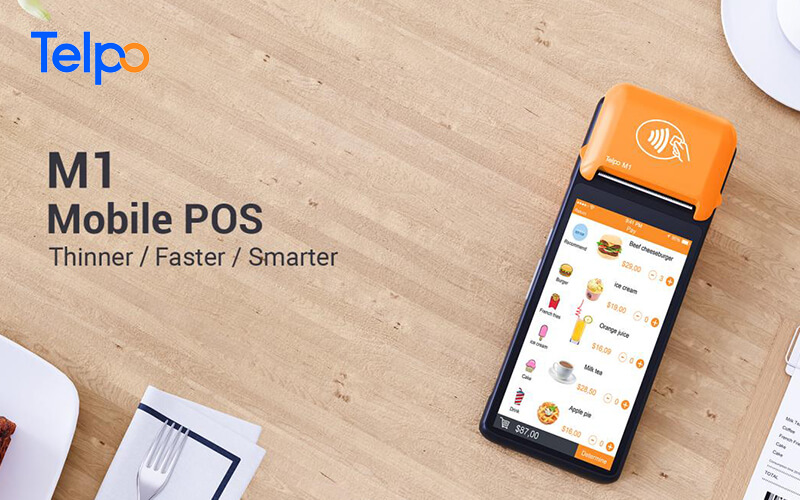 Standardizing and training commodity package operation is a significant part before delivery. As the M1 POS terminal adopts industry-leading Android 11 system, the flexible operation and strongcompatibility makes warehouse staff easy to use. With ergonomic design and 17mm thickness, it is also comfortable to hold it at hand.
Once customer order is confirmed, the orderinformation will synchronously inform both merchants and riders. With an all-in-onemobile POS, warehouse staff can follow the order to prepare and package theitems, scan the commodity barcode and print the receipt. At the same time, theriders reasonably plans the pick-up time according to the mobile POS device withoutwaiting and deliver the items to customers' home as fast as possible.
Whatmakes thing better, the functional mobile POS enables digital payment includesQR pay and NFC payment. If customer chooses cash on delivery, then riders canhelp them make a contactless payment, complete the order and print the receiptthrough the POS terminal. In this way, it is good to improve delivery serviceand efficiency and maintain a good relation with customers.
Transparent delivery information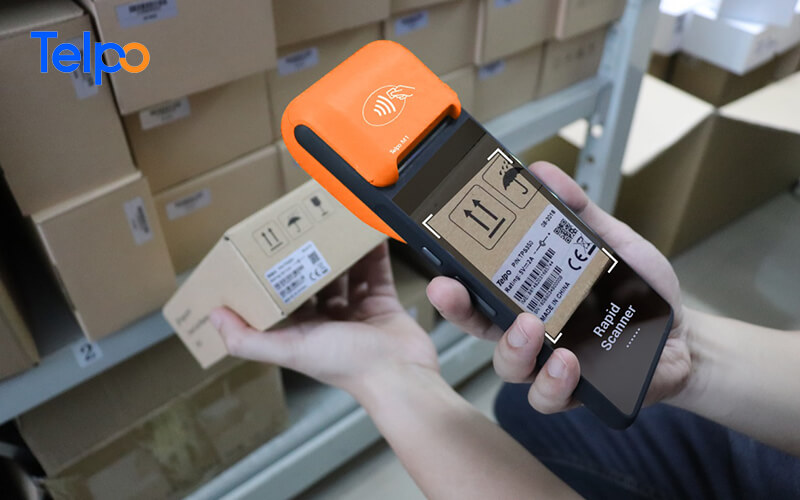 Modern technology also elevates orderassignment and rider tracking. With a delivery mobile POS with GPS function,business can keep riders on track from dispatch to delivery. Equipped withrelative software, the mobile terminal able to provide advanced distributionmanagement functions include delivery routing and zoning, as well as automatedonline digital maps. This ensures that riders can optimize routes and performance for the shortest possible item delivery times and consumers can obtaintheir deliveries at the appointed time.
Better know your customer
As orders will be recorded and upload tothe platform by the mobile POS terminal, thus business can obtain customer ordersdata and know their shopping preferences, peak hours of online orders, major location and get their feedback. Understanding your customers is the key to optimizethe customer service that suits their interests and then stimulate repurchaserate and retention. And you can appoint more delivery people during peak hours orbetter specific delivery people to responsible for fixed location to improve deliveryefficiency and quality.
In addition, the customer information fromthe mobile POS gives business an opportunity to build loyalty programs. Theycan offer gift cards, coupons, e-voucher, greeting cards and thank you notes for frequent buyers in their delivery package. This personalized shopping experience will undoubtedly grasp customers' heart and enhance their cordialfeeling. Besides, the device can even help customer redeem the e-voucher orgift card when they go to the physical store for shopping as it contains contactless NFC reader.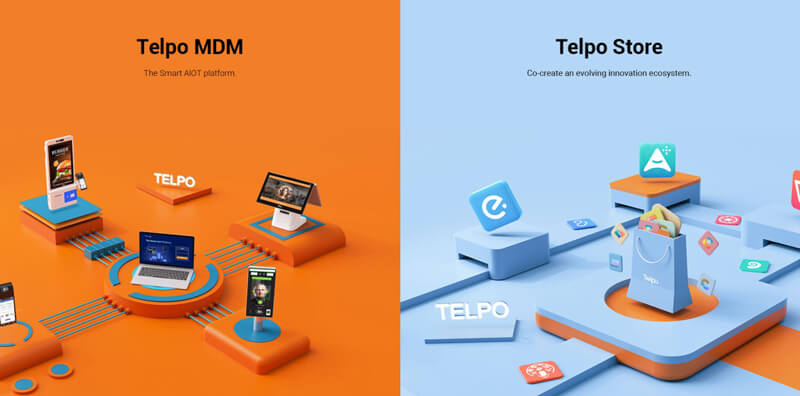 It is worth mentioning that we can evenprovide value-added services through Telpo Store and Telpo MDM platform. Dataanalysis, software download, set blacklist and whitelist, update firm waver, remotemonitor and multi-device collaborative cloud services are available.
No matter which industry, the success comesdown to one thing, namely, customer experience. At the commodity homogeneityand serious competiveness era, anyone who satisfy customers' requirement at thesoonest and give them most surprise and unique experience will stand out in themarket. Telpo new generation mobile POS M1 will help you embrace a new world,not merely helps you elevate delivery service and quality.

Tag: Deliveroo, mobile POS, deliveryservice, POS terminal, commodity management
Brief Introduction: Founded in 1999, Telpo is a worldwide first-rate smart terminal and solution provider. It mainly provides EFT-POS, cash registers, biometric devices, facial recognition machines, self-service kiosks, and bus validators. Telpo has served more than 1000 customers abroad, including government, banks, Telecom operators, police stations, Retail shops, and offices. Telpo adheres to R&D and innovation, aiming to provide more intelligent hardware for global partners.