Online food delivery has been an option in Southeast Asia for years. And the restriction on dine-in caused by the Covid-19 situation gives a stronger momentum on mobile food delivery development.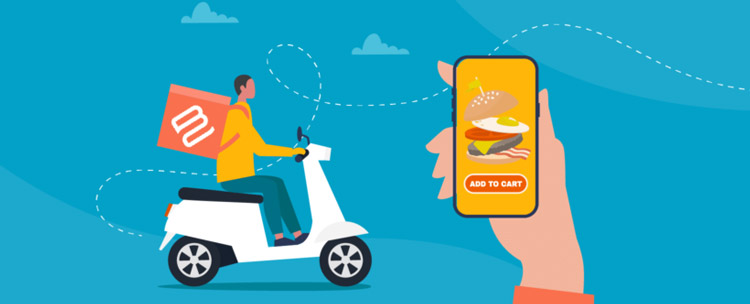 In Southeast Asia, the online food delivery market is expected to grow from US$2 billion in 2018 to an estimated US$8 billion in 2025. GrabFood, FoodPanda, GoJek and Deliveroo are the online food delivery leaders at the region. The skyrocket demands of online food delivery undoubtedly push more restaurants pay more attention to restaurant delivery service, out of the afraid of losing customers.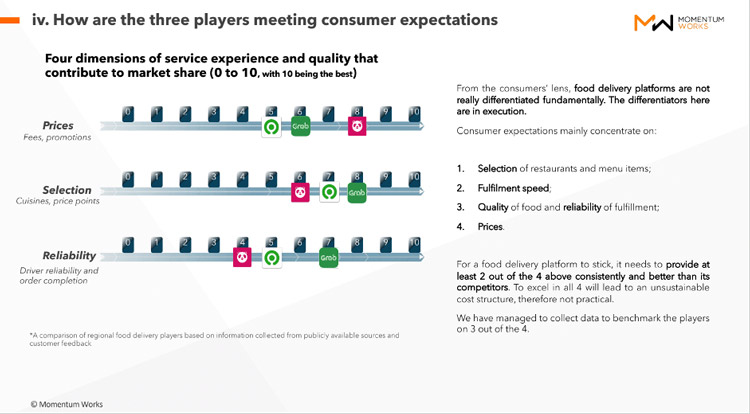 According to the survey report, there are four things customer care more about, namely, selection, speed, quality/reliability and price. However, food delivery logistics has been a headache for restaurant owners for a long time. How to build a reliable connection among merchant, rider and customer is the key to improve restaurant delivery service.
As restaurants in Southeast Asia are less digitalized and rely heavily on delivery platforms, thus a Foodpanda POS or mobile POS to connect delivery platform and restaurant seems more crucial. If you want to improve delivery service and streamline the order acceptance process with a more cost-effective mobile POS, Telpo portable smart ordering POS is the best choice for you.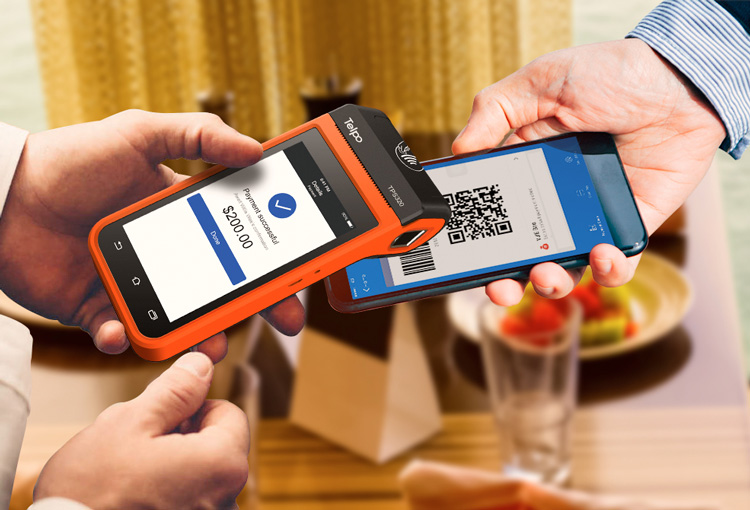 Telpo TPS320 Mobile QR Payment Terminal
Here's how Telpo mobile ordering works and helps you improve restaurant delivery service:
1. Mobile ordering. Customers can scan a QR code to see a digital menu or click restaurant website or delivery platform to select the meal with his mobile phone at home. The order will be directly sent to the restaurant mobile ordering POS and notice the kitchen along with voice broadcast.
2. Delivery Service. As the Foodpanda POS adopts an Android system, thus it can easily make secondary development and support connecting with different delivery platforms. Once the order is confirmed, the message will synchronously send to both merchants and riders. Thus, restaurants can prepare the food timely, deliverymen can pick up the food without waiting and customers can obtain their food at the appointed time.
3. Digital payment. The mobile POS enables digital payment includes QR pay, NFC card to avoid cash transactions and provide a safe and comfortable payment experience. With the wrist strap, it is convenient for the delivery man to carry the mobile POS and help customers make transactions (QR pay/ NFC pay) and complete the order.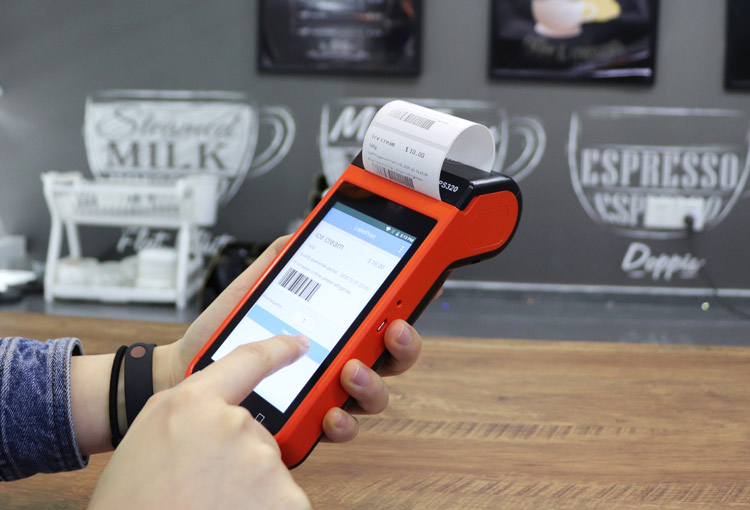 Telpo TPS320 Mobile Ordering POS
4. Redeem E-voucher. E-voucher and e-gift card verification are available. In virtue of member marketing, it is conducive to convert online consumption into offline loyal customers or transform offline customers to online members so as to improve store profit and interactive experience.
5. Web-page Print. For small restaurant owners who don't have their own order app, ordering food from the web is another effective way. The mobile POS allows staff or deliverymen to print the order information directly from web page without an additional printer.
6. Accurate Data. Telpo cloud platform able to update store operation data in real-time, allowing managers to fully grasp restaurant business status and make accurate business decisions.
In virtue of 22-year rooted in R&D and innovative projects, Telpo has served more than 100+ countries around the world and provided a series of customization projects with retail giants like Burger King, 7-11, Meituan and so on world-renowned companies. If you want to know more details, welcome to contact us.
Tag: mobile POS, restaurant delivery, mobile ordering POS, foodpanda POS, GrabFood, FoodPanda, online food delivery, Southeast Asia
Brief Introduction: Founded in 1999, Telpo is a worldwide first-rate smart terminal and solution provider. It mainly provides EFT-POS, cash registers, biometric devices, facial recognition machines, self-service kiosks, and bus validators. Telpo has served more than 1000 customers abroad, including government, banks, Telecom operators, police stations, Retail shops, and offices. Telpo adheres to R&D and innovation, aiming to provide more intelligent hardware for global partners.