Convenience store is the place where youcan enjoy a fast breakfast, snack or even a simple meal at the city you located.Nowadays, the convenience store, particular the 24hour open one has become anessential part at many cities.
BianLifeng, one of the local conveniencestore, found that the utilization rate of the self-service POS system installedin its store has increased by 30% compared with the same period according tothe store survey. That means the frequency of consumers use self-servicedevices is increasing and a majority of them are ready to embrace it.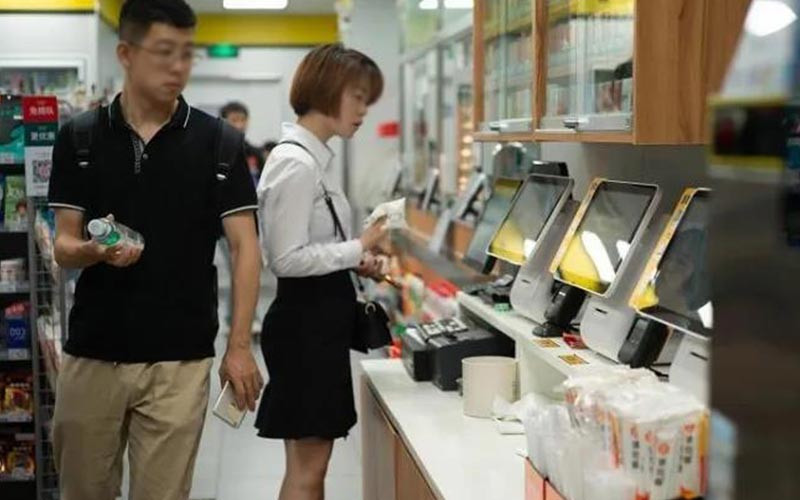 Self-service POS system is working in the Bianlifeng Convenience Store
As we all known, consumers' behaviors havechanged a lot since the outbreak, pushing contactless shopping become a newmarket demand. And the self-service POS system can free consumers' hand fromrepetitive collection but do more intimate services. There is no doubt thatservice is also an important factor to affect customers' decision.
Apart from saving customers' waiting timeand offering more digitalization consumption experience, the self-service POS systemcan also make use of big sales data and feedback them to purchase, operation, delivery,marketing and other links. In this way, convenience store able to make scientificanalysis and constantly improve and optimize its operation and management.
Driven by the idea to elevate conveniencestore image and operation, Telpo updates its self-service POS system device C1 withsome pioneering technology.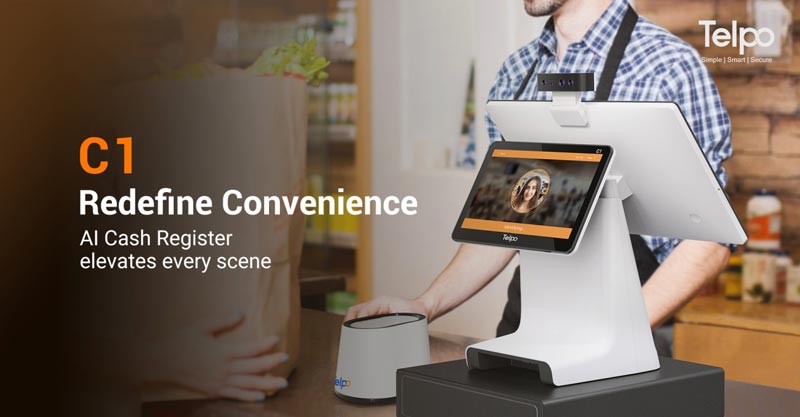 Taking advantage of the face recognitiontechnology, voice recognition technology and intelligent algorithm, the smart POSsystem C1 access to voice input, self-service voice interaction, real-timevoice translation and standardized voice assistance, further liberate staffs'hand and create more funny contactless shopping experience to customers.
In addition, the arc design with conciseappearance makes the smart cash register Telpo C1 elevate the type and image ofthe convenience store. Customer can click whatever they need at the 15.6-inchtouchable screen. Combining with 1920 × 1080 high resolution, clear commodityinformation can be displayed and make different height of customer convenientto use.
Most importantly, the operation is easy andsimple. What customer should do just put the commodity barcode before the scannerof the device, and then they could confirm the screen information (commodity price,amount, quantity), choose the payment methods such as face payment, NFC paymentor QR code payment, complete the transaction, print the receipt, pick up thecommodity and leave. The whole process need not contact with any staff.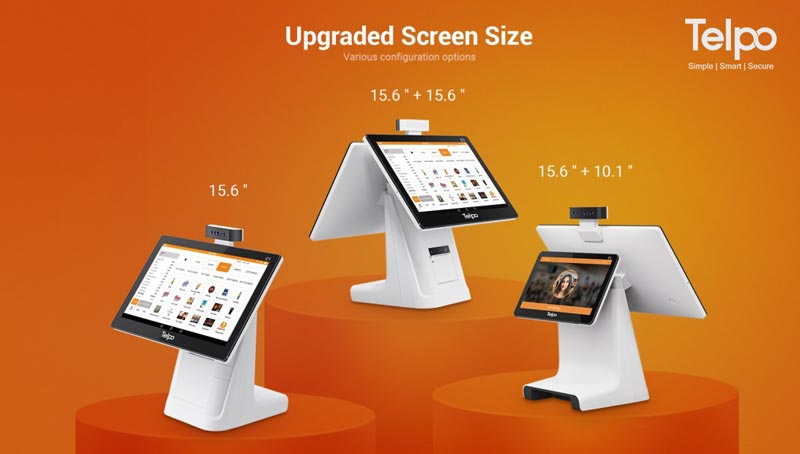 Different touch screen combinations can provide different self-service
Taking different convenience store spaceand actual demand into consideration, we can even provide different size POS systemdevice. That includes single touch POS (15.6-inch), dual touchscreen POS(15.6-inch + 10.1- inch or 15.6-inch+15.6-inch) and single screen (15.6-inch)plus VFD. You could choose the appropriate one based on store operation demand.
It is worth mentioning that we can evenprovide one-stop check-out POS solution in a bid to help convenience storewithout software development ability. With one solution, merchant could own a smartcash register, SAAS software, Telpo Store and Telpo MDM platform, making commoditymanagement, inventory management, membership management, sales data analysis, softwaredownload, remote monitor and multi-device collaborative cloud services available.
Guaranteed by the big data and wonderfulcontactless shopping experience powered by the self-service POS system the conveniencestore can elevate its store image and grade, make scientific analysis andmarketing, attract more customers and increase its revenue.
Tag: convenience store pos sytem, self-service POSsystem, smart cash register, Telpo C1, touch screen