Nowadays,increasing countries including Vietnam, Kenya, Philippines, etc are accelerating to implement national biometric databases or digital identity ecosystems to expand digital ID usage scopes and allow citizens easier accessto public services.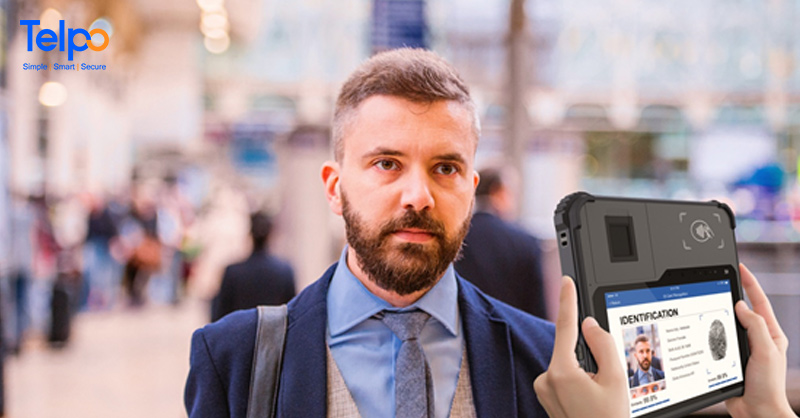 If you are planning to purchase an ID card reader no matter what reason, you should at least know some basic information about it. In this article, we will show you some things you should consider when you need to choose an ID card reader.
What is digital identity?
Digital identity ordigital ID refers to the digital individual identity credential. Unlike the traditional manual identity verification methods, a digital ID can be authenticated over digital channels. It can verify an individual's identification through biometric data, passwords, PINs, or smart devices andsecurity tokens.
What is digital ID card and ID card reader?
As an individual'sidentity can be verified through their biometric data, the digital ID card cameout. The digital ID refers to the identity card that contains biometric dataand can be used for identification and authentication based on physical andbehavioral traits. This includes face, fingerprint, eye, iris, voice, etc.
The ID card reader alsocalled the ID document scanner is the device that can decode the information inside the biometric ID card. It is worth mentioning that the advanced ID cardreader can also support IC card/ NFC card/ ID card/ passport/OCR/MRZ reading. Once citizen puttheir ID card on the identity card reader, their identity will be verified rapidlyand accurately.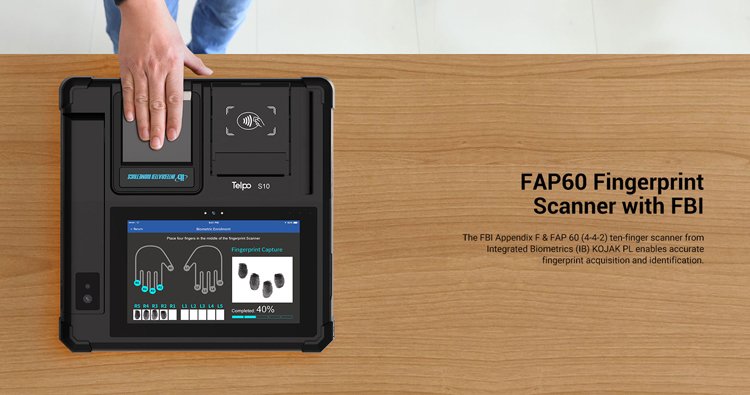 Fingerprint recognition is important in ID card readers

What makes digital ID cards so important?
As citizens' digital ID card containstheir specific biometric data, thus it allows them access to public services including medical care, social security, training, employment, mobile businesshandling, etc with more secure identity credential. Given that, governments caneasier fulfill their responsibilities and duties. Following are some basic benefits that can be enjoyed with the digital ID card.
l Accelerate basic social welfare services. Citizens have access to participate insocial public services and obtain equal social benefits with their digital IDcards.
l Protect personal privacy and preserve civil rights. In virtue of individuals' biometricdata, the digital ID card allows citizens to conveniently and accurately authenticatethemselves without providing any other paper materials.
l Elevate government management ability. For key areas of access control management, the digital ID card with biometric data is a reliable identitycredential. It can avoid errors caused by manual registration at the entranceand solve the problem of fake identification.
l Optimize financial transactions.The digital ID cards linked to the bank account also enable citizens to enjoy seamless payment and accelerate the cashless society process. Given this, the financialtransaction will be secured and optimized.
l Enhance public safety. In virtue of biometric identity systems and digital ID, police can quicklycapture and verify the identification of criminals and improve their workingefficiency in handling cases.
l Enable border control andcounter-terrorism. The biometric characteristic makes it ableto swiftly identify illegal immigrants' identities. It is conducive to cracking down illegal acts, improving border control management, strengthening national security, and enhancing counter-terrorism.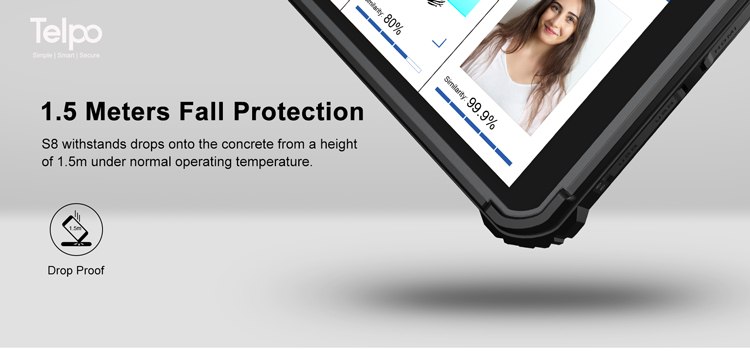 Good protection level makes ID card reader work stably in tough environments

How to make a digital ID with the ID card reader?
When it comes to the digital ID card, collecting andenrolling biometric data is preliminary. The ID card reader is what makes ithappen. How does the ID card reader work? It can be divided intothree steps, namely, capture, compare and digitize. The details of each stepmay vary according to the actual demand and the regulations they are subjectto.
Capture biometric: The ID card reader willcapture an individual's biometric data through the face recognition camera, fingerprint scanner, and iris scanner.People can place their fingerprint on the fingerprint scanner or look directlytowards the face recognition camera or iris scanner, and then their biometricdata (face, fingerprint, iris) will be automatically captured according to thedemand.
Storage and compare biometrics: Aftercapturing people's biometric data, staff will ask people to make a comparisonwith the stored biometric data to check whether the biometric data is matchedor not. The higher level of ID card reader ensures obtaining a more accurate effect.
Digitize biometrically: Once data is successfullymatching, staff can save the biometric data on the ID card reader or upload therecorded characteristic to the digital identity system with stablecommunication. After that, people can their digital ID cards and be convenientlyaccessible to public services by simply presenting the requested biometricattribute, such as their fingerprint, face, or iris.
Where can you use the ID card reader?
With the evolution of biometrictechnology, the applications of digital ID are expanding nowadays. That meansID card readers can use for law enforcement, military access control,healthcare, and subsidies identification, border control, civil identification,election, eKYC, logical and physical access, and other places that requireidentity verification.
How to choose an appropriate ID card reader?
As we understand the significance andworking process of creating a digital ID with the ID card reader, the next stepwe should do is to find and choose an appropriate ID card reader. Differentscenes might have various requirements, there still contain some similarities.The following listed factors can be a reference.
Basic Configuration CPU,memory and operating system are directly related to the operation status of theID card reader. Superior configuration can greatly ensure the perfect operationand strong capability to handle the high intensity and complex work tasksincluding registration, citizen verification, election, etc.
Screen Resolution Higher-resolutioncombines with a touchable operation interface is good to improve userexperience as people need to check and confirm their scanned information that isdisplayed on the screen. Appropriate brightness and contrast can also protect theoperator's vision.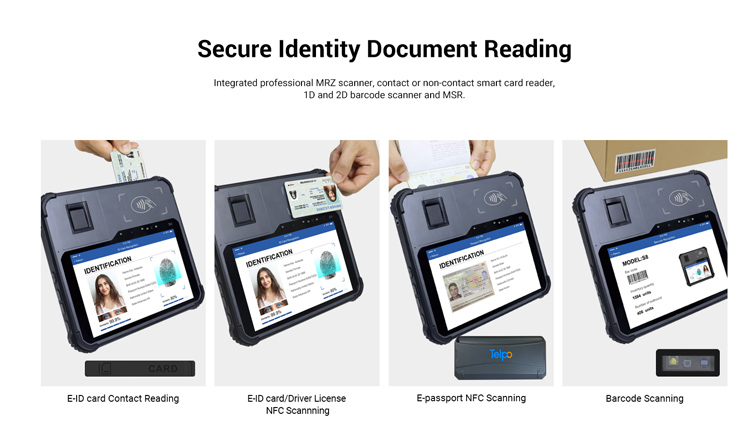 Data Capture As the most important function of the ID card reader, individual informationcollection and enrollment should be placed at the top priority. A better ID card reader can support more identity verification methods, such as IC card/ NFC card/ IDcard/ passport/OCR/MRZ reading. In addition, face recognition, fingerprint recognitionas well as iris recognition can also be supported based on the actual demand.
Battery life Undoubtedly,the battery is the crucial factor to ensure the normal working of the ID cardreader. Given this, you should put the battery life into consideration toenable the smooth and high efficient operation of the device.
IP rating IPrating refers to the degrees of dust and liquid resistance, which are oftenregarded as waterproof and dustproof levels. A Higher IP rating means the IDcard reader has greater water and dust resistance and can be used in variousenvironments with strong adaptation.
Brand Thewell-known company brand has a decisive impact on the product as it has strictdemand and good control on every product quality and delivery time, ID cardreader is no exception. Given that, if you want to choose an ID card reader, youshould consider the company brand and relative biometric project experience.
Telpo ID card reader
Collecting and enrolling individualpreliminary biometric data is the first step. Given that, Telpo's goal is toprovide easy-to-use biometric devices enabling accurate and convenientexperiences whenever and wherever identity identification matters.
With the aim tocreate a colorful future and an effort to assist countries in quickly findingout their ideal ID card reader, Telpo roll out a series of advanced ID cardreaders.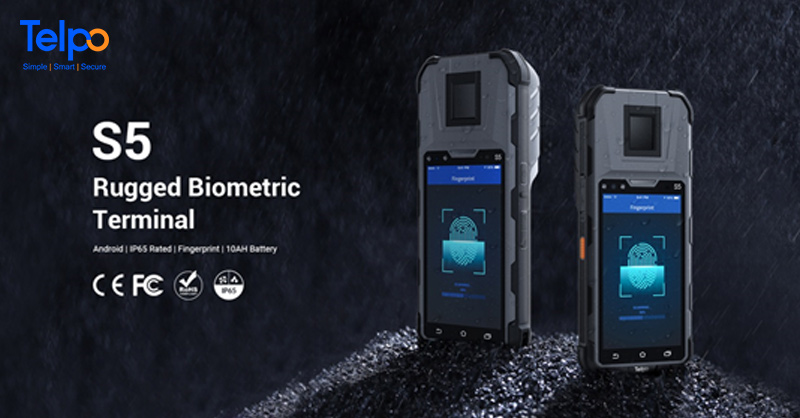 Features:
l 5.5-inch + Qualcomm Octa-core processor+ Android 9
l Large memory with up to 4GB DDR+64GB eMMC and supports external 128GB SDcard
l Multiple fingerprint scanner options (Suprema BM-Slim2, Suprema BM-Slim3,IB Columbo, IB Waston Mini)
l Multi-factor identification contains IC card/ NFC card/ ID card/ passportreading, barcode scanning, iris recognition
l IP65 waterproof and dustproof + 1.5m drop resistance
l A portable biometric kit is supported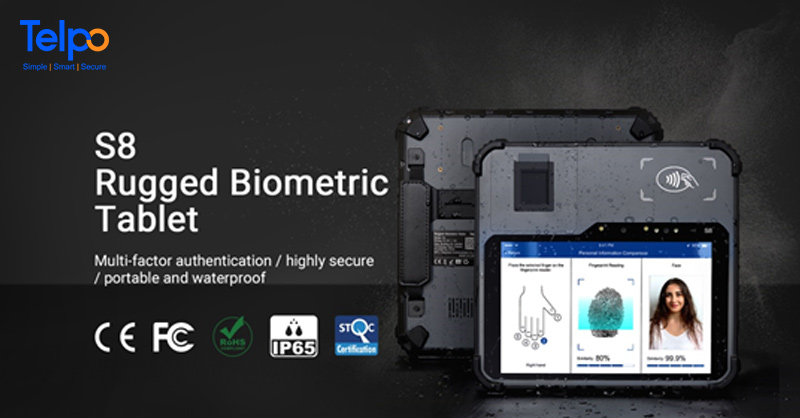 Features:
l 8-inch + 400nit sunlight readable screen+ Android 9 enables flexibleoperation and clearer content display
l Multi-modal biometrics (face recognition, iris, fingerprint), enhanceidentity reality
l Various verification methods include 1D&2D, NFC, OCR, and passportMRZ
l Multi-fingerprint scanners optional (IB Columbo/ Sherlock, SupremaBM-Slim2/3 )
l User-friendly design, support gloves, and wet hands operation
l The IP65 rating makes it suitable for a harsh outdoor environment
l A portable biometric kit is supported
Up to now, Telpo has established strategic cooperation with telecom operators, governments, banks, Internet companies, andother world-renowned companies, covering 120 countries and regions and serving more than 5000+ customers with its professional biometric project experience and strong market recognition. In addition, Telpo can provide professional advice and even customize products according to project requirements. If you want to know more details, welcome to contact us.
Tag: ID card reader