Along with the development and progress of technology, we are taking a pace in a mobile Internet and intelligent era. The global mobile payment and O2O makes online and offline combination closer.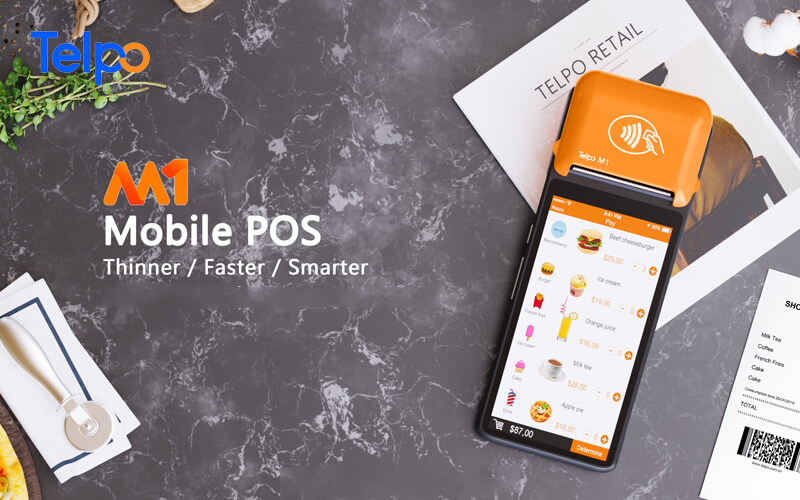 Recently, it was reported that the leading smart terminal & solution provider Telpo rolled out a new generation Android mobile POS M1 with the aim to make businesses greatly handle online and offline management. Today, let's make a machine evaluation.
User-friendly Design, Eye-catching Appearance
Compared with the traditional POS cumbersome and crudity appearance, the Android mobile POS M1 with orange color and 17mm slender machine body looks younger and more energetic. The semi-enclosed superposition structure, imitation carbon fiber texture and groove design on both sides strengthen the intimacy and grasp experience between machine and use, make the machine more scientific and technological sense.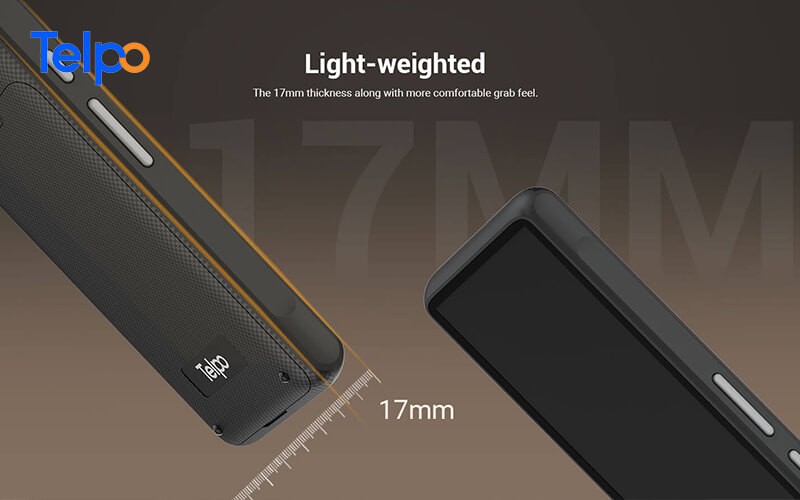 Android POS M1 with orange color and 17mm slender machine body looks younger and more energetic.
In addition, the overmolding material and 6-inch capacitive screen makes the POS machine 400nit sunlight-readable, as well as anti-skid, anti-oil and anti-backlight available, better improve user experience.
Innovative Technology, Powerful Functions
Based on industry characteristics, the Android mobile POS made some optimization on configuration, efficiency, scalability and other aspects.
Ø Configuration
In view of the configuration, the M1 POS machine adopts the industry-leading Android 11 system, which empowers the stable and smooth system operation and lays a good foundation of good compatibility and simple secondary development. That is super good to meet different application requirements of various industries.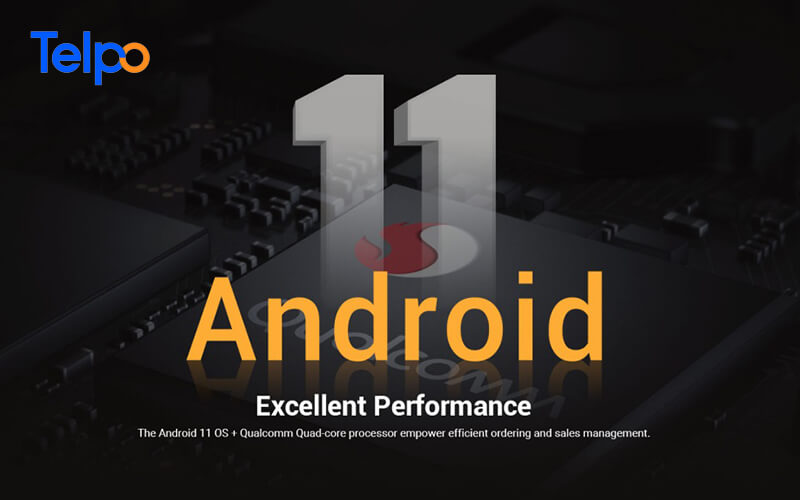 Telpo M1 POS machine adopts the industry-leading Android 11 system.
Moreover, the A53 architecture Quad-core 2.0GHz processor and large memory elevate the performance of the POS machine, making it run faster and operate smoother. The 2 Nano SIMs/2 SAMs design plus eSIM further satisfies more customer requirements.
Ø Efficiency
From the perspective of efficiency, the mobile POS M1 even supports label/receipt/ web page/BT/ ESC POS printing rather than original merely receipt printing. With the metal paper cutter, it is convenient to change the paper cuter and prolong the machine life. The open "ear" design makes changing paper easier. Data shows that the printing speed is increased by about 10%-15%.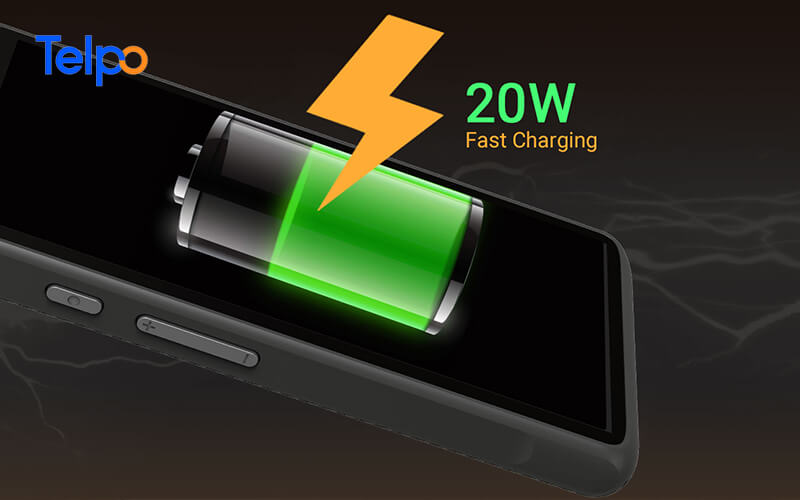 M1 supports 20W Fast charge with battery protection
In addition, the compatible QR code scanner design improves the user efficiency of commodity management and QR code payment. The innovative fast charging technology enables charging for half an hour but uses for a day, greatly reduce charging time and make sure long time working.
Besides, the online order, mobile payment and take-out service empowered by the mobile POS good to optimize the original manual ordering and accounting process, expand the business scope of the store and improve the store management and unity.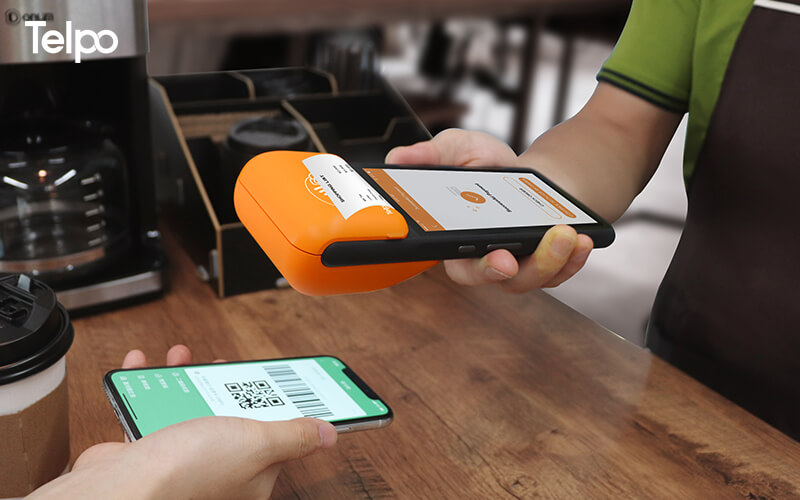 Ø Scalability
In terms of scalability, the Android mobile POS enable to normal work at ambient temperature from -10°C to 50°C. Within the operating temperature range, all six surfaces can withstand the attack from a height of 1.2 meters falling. The overmolding design makes a certain protective effect. In addition, the screen's highlighting and anti-oil design is suitable for semi-outdoor or indoor kitchen environments.
It is worth mentioning that NFC payment and QR code payment are available with the help of the contactless card reader and QR code decoding. In this way, the Android mobile POS enable loyalty program, member points, online reservation, queuing, scanning code ordering, take-out service, contactless payment, receipt printing, inventory management, online and offline management and other services. Importantly, all-in-one customized solution (hardware + software + platform) is also allowed in response to quickly roll out.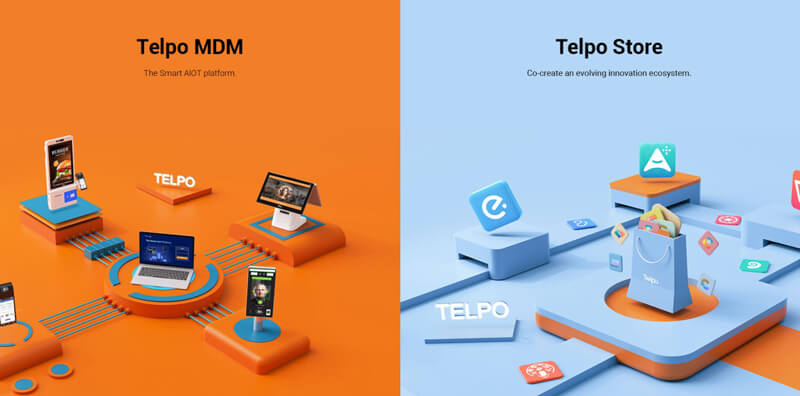 Telpo M1 supports Telpo MDM and Telpo Store.
Summary
To sum up, Telpo M1 is a new generation Android mobile POS with greater performance and eye-catching appearance. In virtue of cutting-edge configuration, innovative fast charging technology, self-developed scanning technology and professional hard decode, M1 can all-round satisfy different industries applications. In the era of science and technology, the multifunctional Android mobile POS M1 is certainly a good choice for all walks of life.
For consumers, they can freely choose the ordering and payment method. For businesses, they can efficiently manage online and offline orders, expand the business, improve operation efficiency and improve store performance. For the market, digital stores and real-time data transmission are in line with the development trend of global mobile payment and delivery services.
The smart mobile POS machine is conducive to optimize traditional manual bookkeeping, manual management and other tedious mechanized operations, promote the digitalization and paperless society as well as the function revolution of the POS machine industry.
Tag: New POS, POS evaluation, mobile POS, Android 11 system, Telpo M1
Brief Introduction: Founded in 1999, Telpo is a worldwide first-rate smart terminal and solution provider. It mainly provides EFT-POS, cash registers, biometric devices, facial recognition machines, self-service kiosks, and bus validators. Telpo has served more than 1000 customers abroad, including government, banks, Telecom operators, police stations, Retail shops, and offices. Telpo adheres to R&D and innovation, aiming to provide more intelligent hardware for global partners.