The world's first cash register was created in the 19th century. After hundreds of years of development, cash registers brought more convenience from 1.0 to intelligent cash register 5.0. Telpo is the world's leading provider of smart terminals and solutions. Smart cash registers of Telpo are used in various scenarios to promote merchants the digital transformation.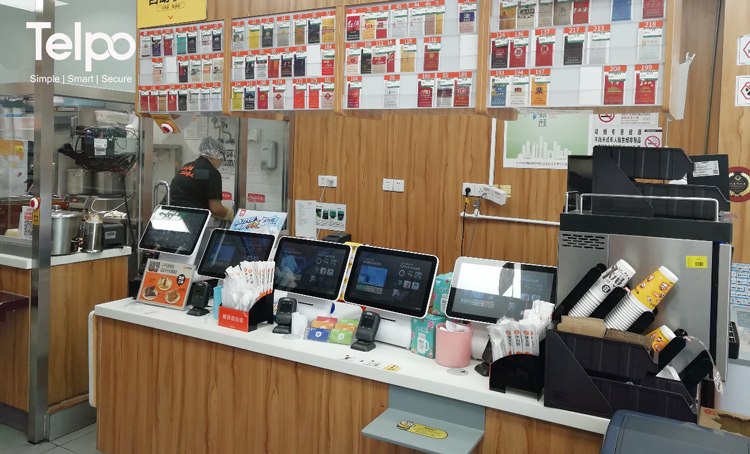 Telpo Smart cash register in Bianlifeng

cooperative merchants

Telpo Cash Register Improve Bianlifeng Convenience Stores's Efficiency
Founded in 2017, Bianlifeng has been the cutting-edge convenience store chain brand in China. To help it win more competitive advantages in the market, Telpo provides first all-in-one cash register TPS650.

Integrated design, saving space occupied. Delicate TPS650 is suitable for convenience stores where there is no enough space. TPS650 is a multifunctional smart cash registers and users can finish ordering, payment and printing receipts on it. There is no need to connect another printer additionally, occupying less space.

Multifunctional, improving efficiency. Smart cash registers provide opportunities for customers to finish ordering and checkout, and therefore staffs have more time to provide high-quality service. Checkout efficiency is improved and the workload of staffs is reduced.

Rich external interfaces, meeting all needs. TPS650 supports connect external money box, scanning gun, invoice printer, card reader, electronic scale and so on, unlocking more scenes and meeting more personalized demands.

All-in-one, saving labor cost. The working time of Bianlifeng convenience stores chain is 24 hours. With multi-functional smart cash registers, less labors are needed in mid-night.

Dual-screen, more interaction. TPS650 is equipped with a new dual-touch and 15.6-inch high-definition screen. Users can enjoy a larger field of vision and clearer images. Promotions and advertisements also can be put on customer display, creating more interaction opportunities between stores and customers.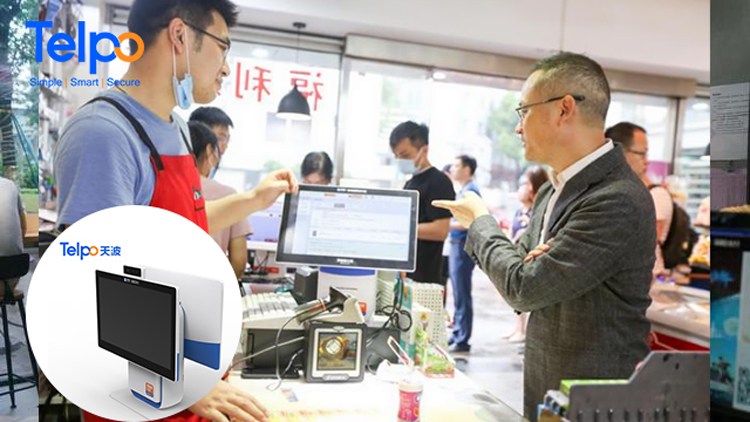 Smart cash register in the Alibaba Retail cooperative merchants

Alibaba Retail Cash Register Customized By Telpo
Alibaba Retail Link is an Internet one-stop purchase platform providing ordering, logistics, marketing and value-added services for retail stores in urban communities. For outdated technology, traditional retail stores of small size have been left behind under new retail. Digital transformation and upgrading are urgently needed by these small retail stores.
Alibaba Retail Link needs to help merchants break the limitation of business space and provide stores with more accurate consumer portraits through digital business guidance. To meet their needs, Alibaba cooperated with Telpo to customize an intelligent cash register.

Dual screen, richer display. Telpo cash register is equipped with double screens, where more information on marketing and promotions can be shown. What's more, main display and customer display are interchangeable, which means customers are able to enjoy larger and clearer visual experience.

Built-in printer, meeting printing needs. Some small retail stores need to print receipts and delivery orders, but an external printer may take up too much space. High-speed thermal printer built in the Telpo cash register helps solve the dilemma. Automatic paper cutting provides more efficient and convenient printing experience for businesses.

Real-time data synchronization, better grasp the business. Combining smart cash register with Retail Link APP, a cell phone can be the mobile scanner. Through the APP, businesses are able to grasp the data of cash register and learn the real-time management situation.

Audible buzzer, clearer messaging. In peak hours, it may be too noisy to hear the order messages broadcast. Telpo cash register is equipped with a more resonant audible buzzer, ensuring customers clearly know the order messages even in noisy environment.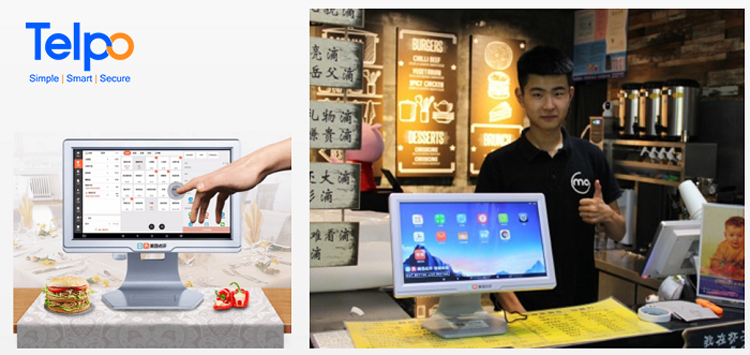 Telpo Smart cash register launched in Meituan cooperative merchants
Meituan Cash Registers Customized By Telpo
In recent years, non-cash payments have been developing by leaps and bounds in China. It is an irreversible trend for businesses to introduce a cash register supporting multiple non-cash payment methods. As a leader in Internet + catering, Meituan cooperated with Telpo to customize smart cash registers. Combining intelligent devices with POS systems, Meituan cash registers customized by Telpo bring the catering market more prosperity.
Strong performance, smooth experience.
RK3288 industrial grade motherboard scheme is built in Telpo smart cash registers, making operation fast and smooth. 8G big memory supports fluent operation of the POS system.
Multiple payment methods, more convenient.
Multiple payment methods are supported by Telpo smart cash registers. Customers choose the method freely and checkout can be finished easily.
Rich external interfaces, meeting all needs.
Many kinds of interfaces like USB, RS232, RJ11, RJ45 are provided and make the cash register compatible with configurations including money box, scanning gun, scanning platform, receipt printer, electronic scale and so on. Rich external interfaces expand the application scenes and meet the cashier needs of convenience stores, supermarkets, shopping malls and other scenarios under the new retail.
Dual screen, more interactive.
Two screens with high definition clearly show the bills and information, bringing comfortable visual experience. In addition, businesses can put advertisements and promotions on the customer screen, enabling more interactions between customers and businesses.
Integration of services, improving efficiency.
Meituan POS system can be operated smoothly and services provided cover ordering, cashier, take-out, kitchen management, purchase, sales and storage, membership management, operating statements. Businesses are able to grasp the real-time situation.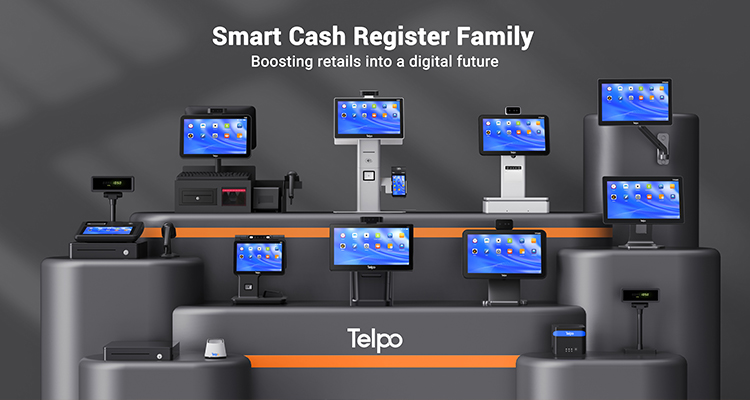 Telpo is experienced in providing smart terminals and solutions and Telpo products can be widely seen. With more than 20 years of experience, Telpo has successfully cooperated with leading customers in the industry such as Baidu, Meituan, Ali, Cainiao, JINGdong and Bank of China and won their recognition. To create a colorful future, Telpo has been working. Welcome to contact us for more details and Telpo is dedicated to being your trusted partner.
Tag: merchant cash register, merchant point of sale, cash register application