The Double Eleven, the largest shoppingfestival in China, the express delivery industry also embraces its annual peakseason. A total of 569 million express packages were made merely on November 1,an increase of 28.54 percent year on year, according to the State Post Bureau.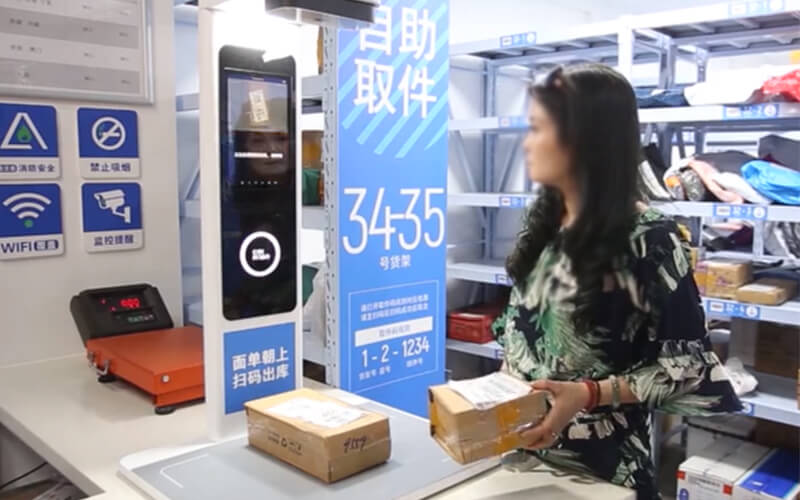 There is no doubt that delivery efficiency willaffect customers' attitudes towards both business and delivery company. The surgingdeliveries caused by the sudden boom shopping festival will also exacerbate thepackage management issues. Under such circumstances, how to improve delivery efficiencyand parcel management?
Taking people'son-the-go lifestyles and different parcel delivery habits into consideration, Telporolled out a self-service smart lockerK41 and self-service parcel pickup solution with greater convenience andflexibility, in response to improving delivery service and elevating parcelmanagement.
Telpo Self-service Smart Locker K41
For places likeapartments, offices, communities with enough space and large people flow, installingthe smart locker to allow deliverymen to put the packages without waiting andpeople self-service pick them up when they're free will be a good choice. It isgood to manage parcel deliveries, provide humanization services and promotescene images.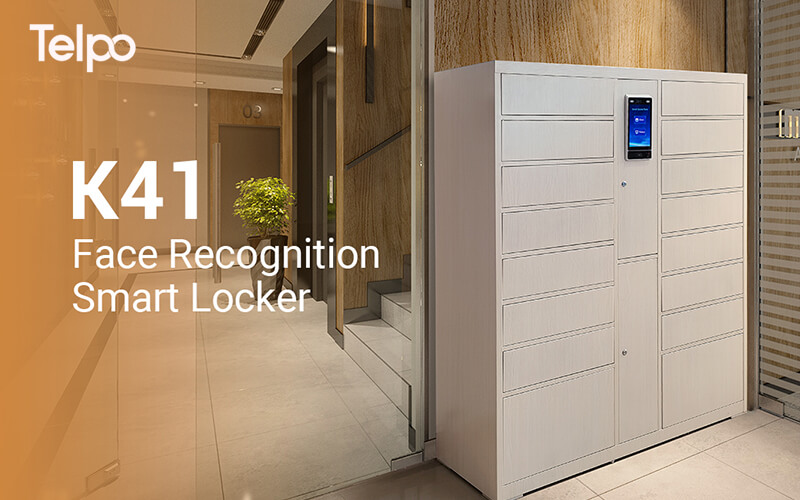 Telpo K41 Smart locker
In virtue of facerecognition, QR code scanning, and NFC card reading technology, people can chooseto swipe NFC card, face, or scan parcel code to verify their identification atthe smart locker. Once identity is matched with the database, the door willautomatically open, delivering password-free storage and an accurate pickupverification experience.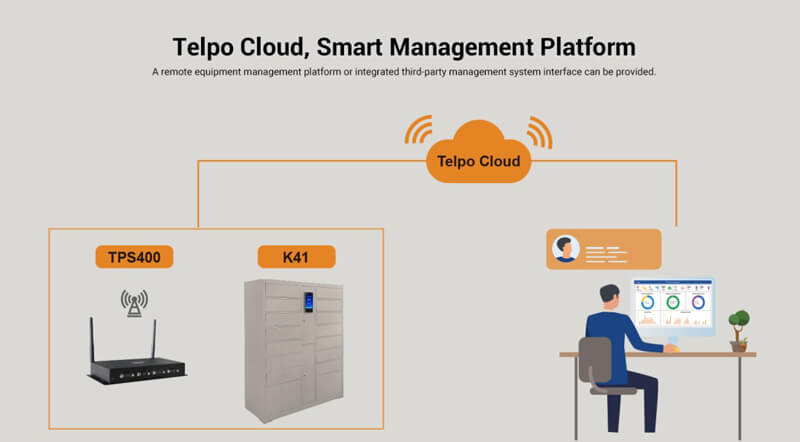 In addition, aremote equipment management platform or integrated third-party managementsystem is available. In this way, managers can know on-site pickup and storage statusin real-time and maintain the normal operation. If require, temperaturescreening, mask detection, fingerprint scanning, logo customization, and otherpersonalized services of the smart locker are supported.
Telpo Self-service Parcel Pickup Solution
As it might be inconvenientfor people to receive the package at the working place or there is no smartlocker at their residences, thus some of them will choose to deliver theirpackages to the express station. Given this, Telpo's self-service parcel pickupsolution is designed to provide a safe and efficient parcel pickup experience atthe express station.

The whole processis simple.
①IdentityVerification: Customer can verify their identity by scanning the face/ QR codein front of the access control device before entering the parcel pickup station.
②Self-service PackagePickup: The customer can self-service find his package with the providedpackage number at the delivery locker.
③Confirmation: The customercan place his package at the self-service pick-up kiosk, which willautomatically scan the barcode of the package and complete registration.
④Leave: Customers canpick up their packages and leave.
No matter the self-srvice smart locker orthe self-service parcel pick-up solution, it makes 24/7 package accessibility,provides contactless, self-service pickup delivery, ensures package safe andimproves the efficiency of package management and delivery service quality.
Tag: parcel pick up, parcel delivery, smartparcel lockers, self-service solution