Public transport is an indispensable part of urban infrastructure. As the public transit systems worldwide develop rapidly, the passenger flow is on the increase year by year. At the same time, the public transit industry has received more attention than ever.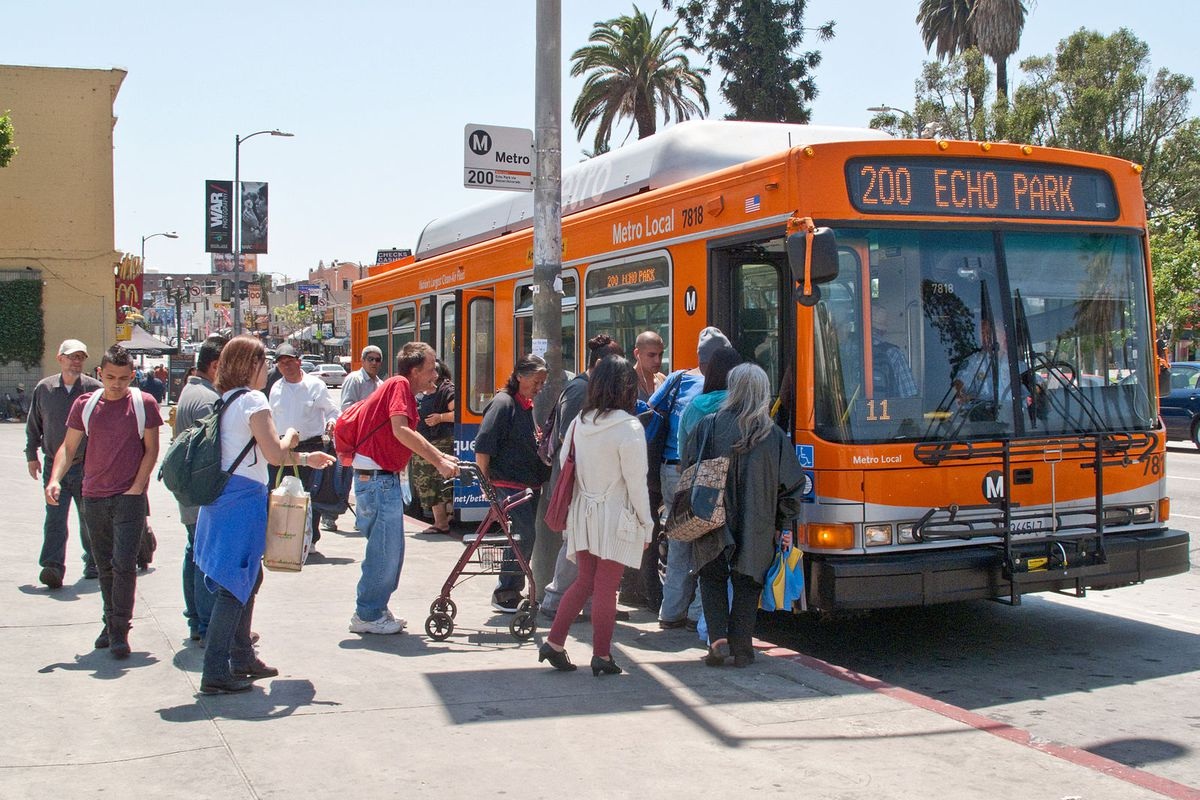 Overview
There is ample evidence that the public transport market has a promising future. Statista, the international market research analyst, gives the following conclusions.
· The number of users in the public transport sector is expected to grow steadily in the next five years, reaching 4.477.2 billion in 2026.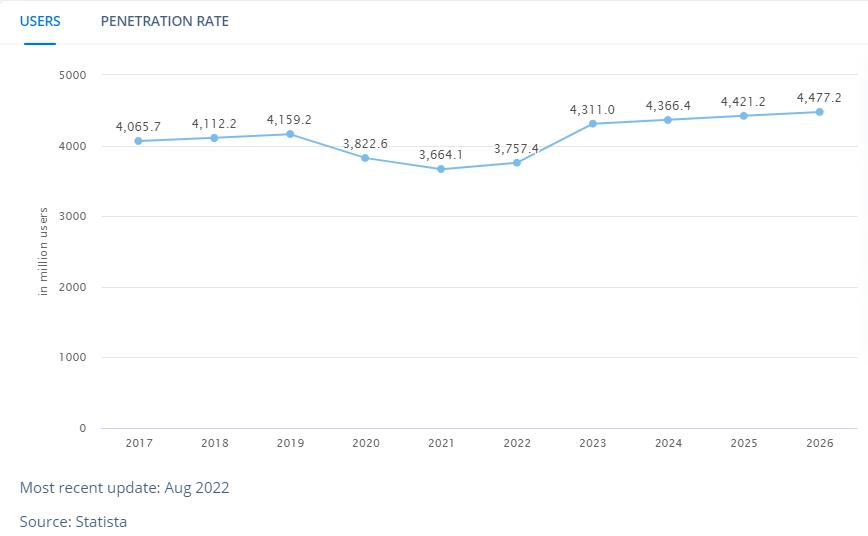 · The global public transport sector is expected to grow by 7.01% between 2022 and 2026, and reach a market size of $315 billion by 2026.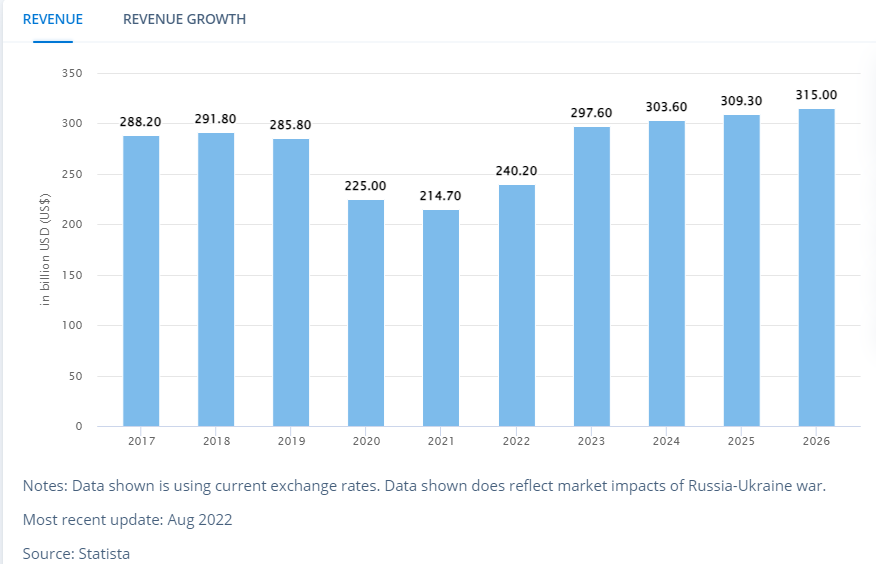 · The user penetration rate was 49.4% in 2022 and is expected to reach 56.8% by 2026.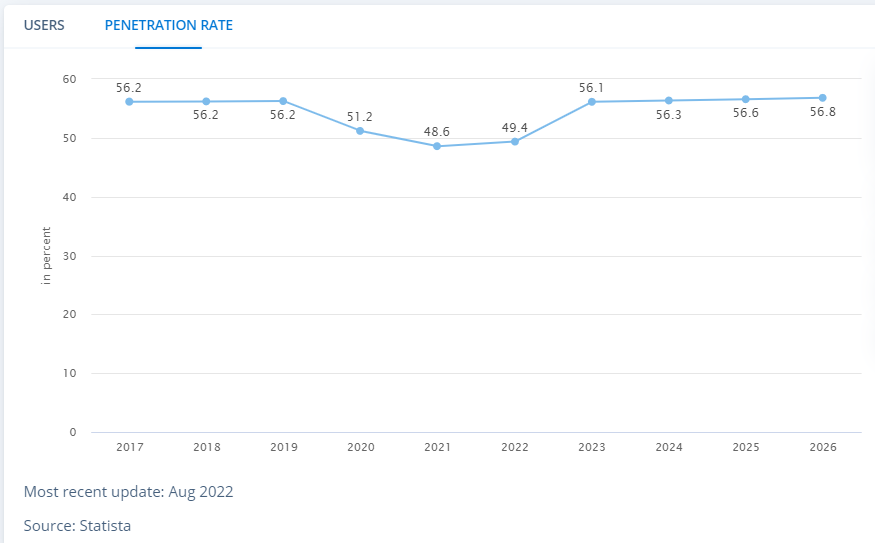 In addition to the growing trend, the public transport industry is also taking on many new features.
Contactless ticketing. In the post-pandemic era, passengers continue the habit of non-contact payment. Taking the USA as an example, 80% of American cities plan to implement contactless payments on public transportation. Transport agencies are also turning to open-loop payments to create an ecosystem of contactless payments.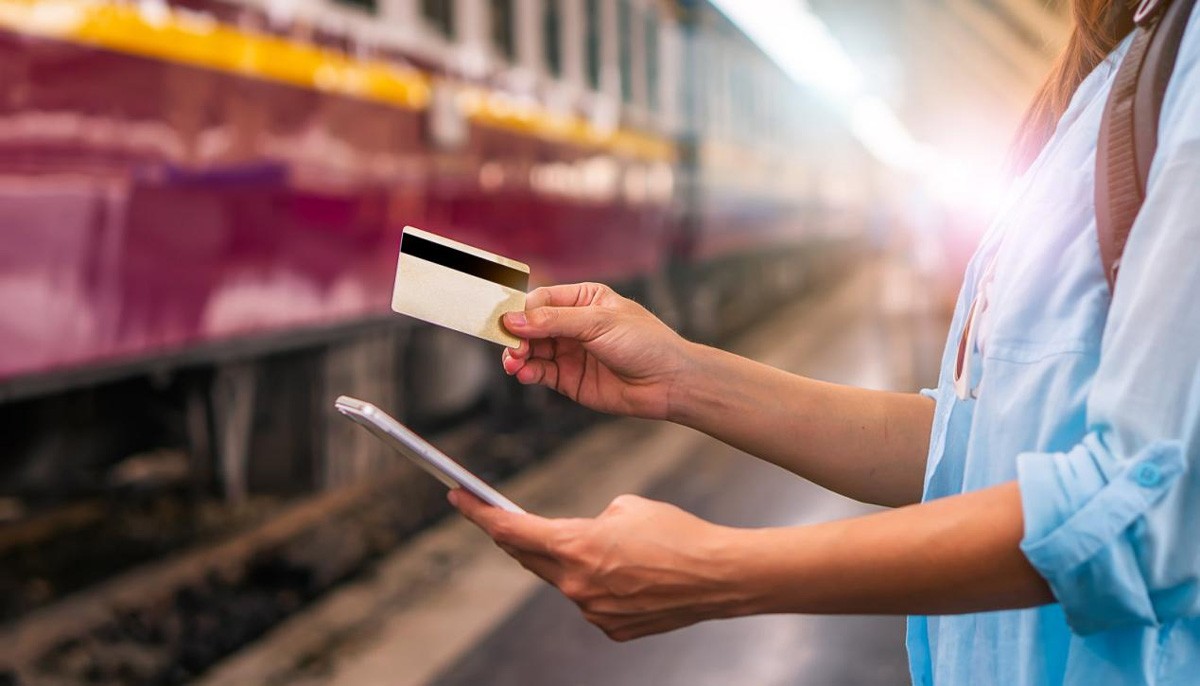 Data transmission. Obtaining accurate and comprehensive data is of increasing importance for passengers and public transport operators. The real-time data transmission makes people access to know which routes and at what time there are more passengers, which can help passengers to plan their journey and know when is the best time to travel. To some extent, fully understanding real-time information lets passengers prepare themselves and ease their anxiety.
Cleaner energy. With the development of electric vehicle technology, buses powered by electricity will become the mainstream in the near future. Electric buses emit far fewer pollutants and offer a better rider experience. Passengers don't have to abide by the choking smell of fuel and noise caused by buses. According to Guidehouse Insights, the global bus market grow from more than 800,000 vehicles in 2017 to more than 1 million in 2027. It is predicted that the share of conventional diesel buses will fall from 58% to 51%, and buses powered by new energy will grow at a CAGR of 2.9% by 2027, achieving 22% in 2027.
With the rapid growth of the public transport market, the ticketing validator industry is also developing rapidly. According to the report released by DATAINTELO, the global Bus Validator market size was valued at USD 1913.14 million in 2021 and is expected to expand at a CAGR of 1.85% during the forecast period, reaching USD 2135.93 million by 2027.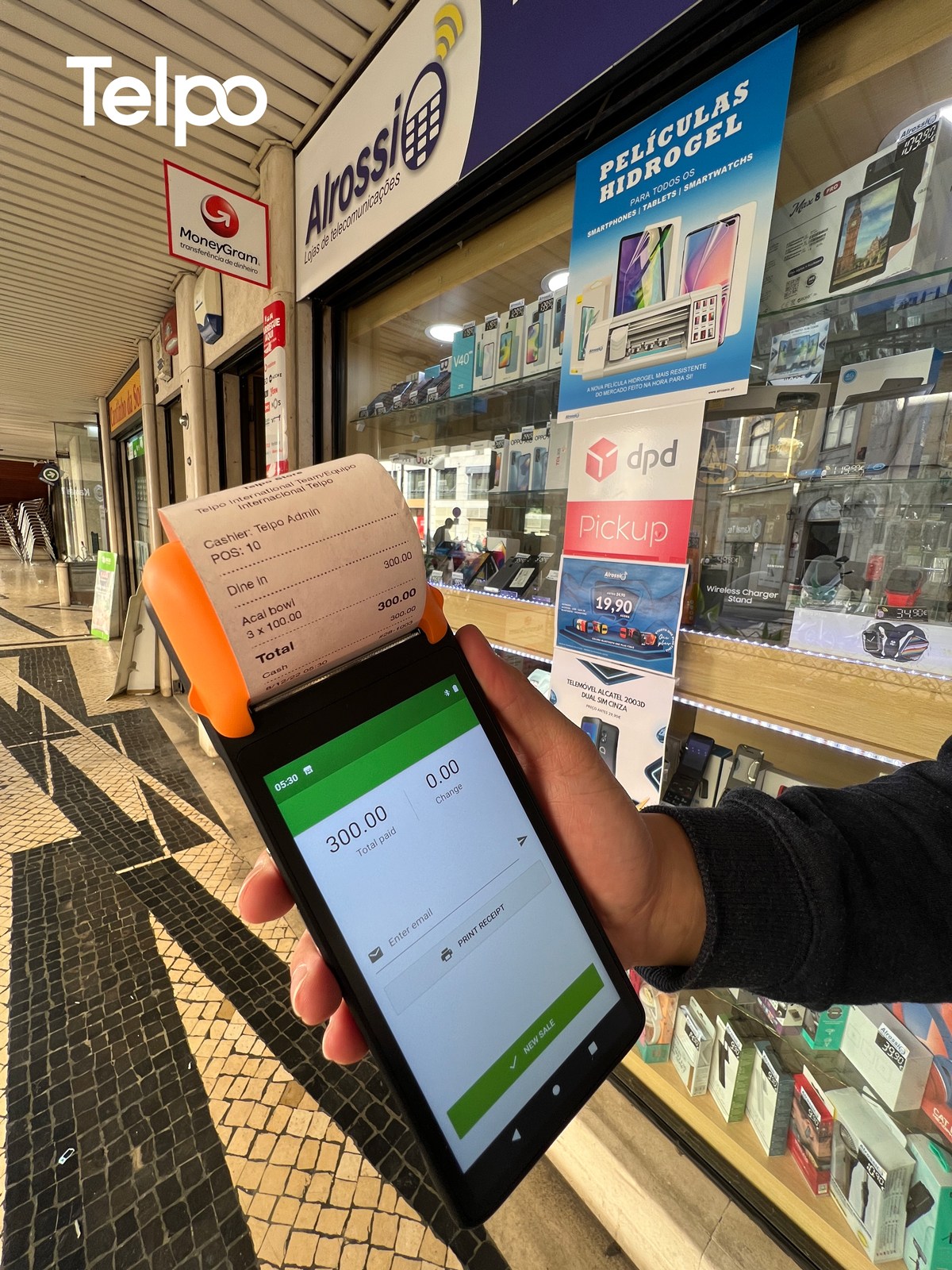 Telpo M1 is so portable for mobile ticketing and scanning
There are two main ticketing machines used on public transport, respectively handheld ticketing terminals and bus validators.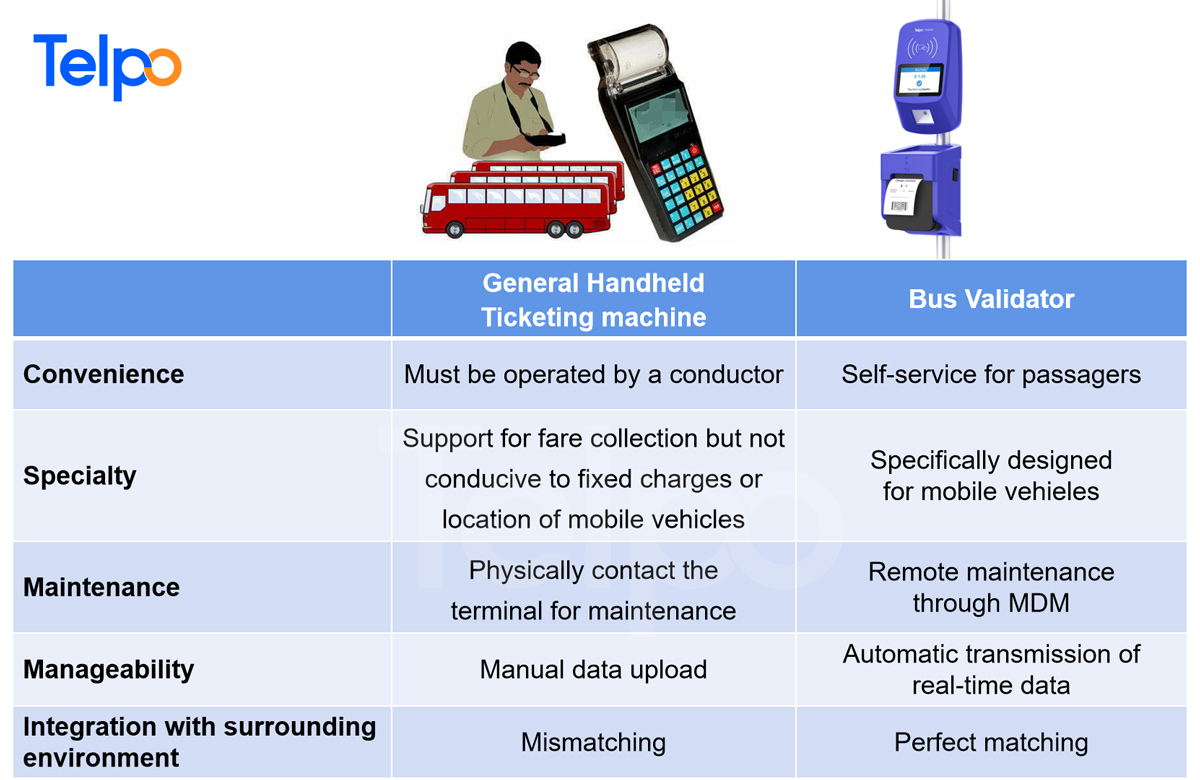 Handheld ticketing machine vs. Bus validator
The operating principle of ticketing machines is to apply the mobile POS on buses and accept payments. It needs a specialized conductor to operate the terminal. Bus validator is also easy to understand. It is a public reader that allows passengers to pay for their tickets with a smart card, QR code and even face recognition. Handheld ticketing machines and bus validators have great differences in convenience, specialty, maintainability, manageability, and integration with their surrounding environment.
Convenience. Accepting payments through handheld POS on buses is much more complex. First, a conductor is needed. Additionally, there are many steps for the conductor to accept payments. The conductor has to select the start station, amount, and passenger type, and input the amount payable. Once there is a passenger gets on the bus, the conductor has to repeat the steps listed above. If a great number of passengers get on the bus at the station, the conductor will be overwhelmed.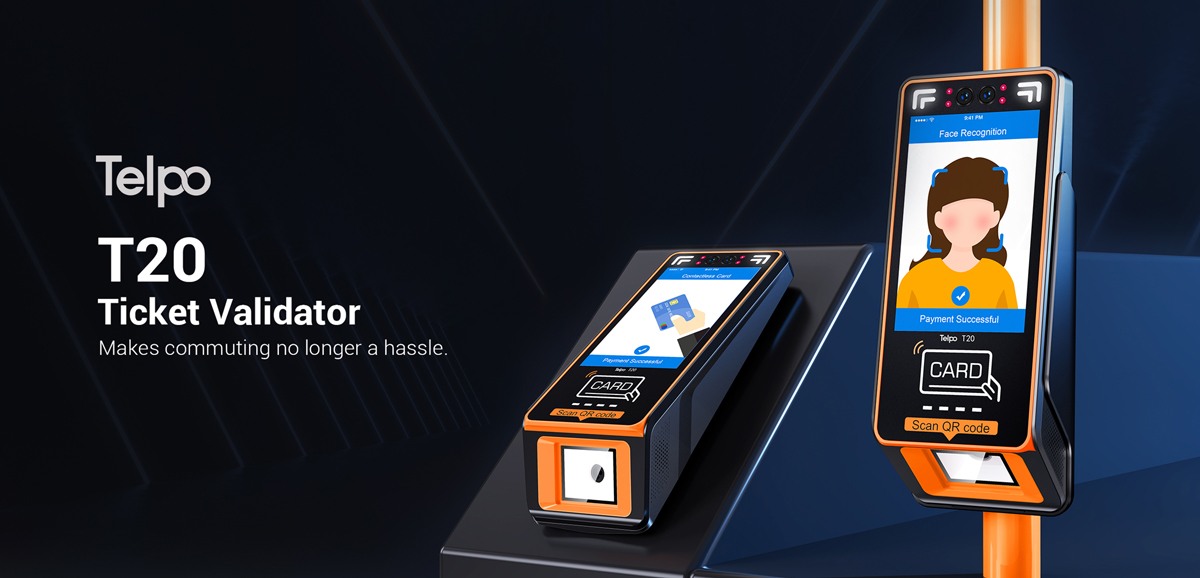 In contrast, the buses equipped with a bus validator adopt a self-service model. A conductor is no longer necessary. Passengers only need to perform a few simple steps when they get on. There is also no necessity for passengers to contact any people, which follows the non-contact trend in the post-pandemic era.
Specialty. The handheld ticketing POS is essentially a payment acceptance tool and is not specifically designed for being used on the moving vehicles. Therefore, the display configuration and protection level are not up to the standard required for vehicle devices. At the same time, the inadequate protection level will have a bad effect on the durability and shortens the product life.
Unlike handheld POS, the bus validator is specifically designed for mobile vehicles. With the leading protection level, bus validators can adapt to the changing mobile vehicle environment. Compared with the common mobile POS terminals, bus validators have distinguished advantages in waterproof, dustproof, impact proof, temperature resistant, etc. Thus, bus validators have a longer service life than mobile POS terminals. Related article: Waterproof Ticket Validator for Public Transport in Extreme Weather
Maintenance. Maintenance is a pain point for transit operators. For mobile POS terminals, it is troublesome to maintain them. The technician has to carry out routine maintenance and system upgrades by physically contacting the terminals, which is time-consuming and costly. On the contrary, bus validators support Mobile Device Management, which enables the devices to be connected to the platform where maintenance can be conducted remotely.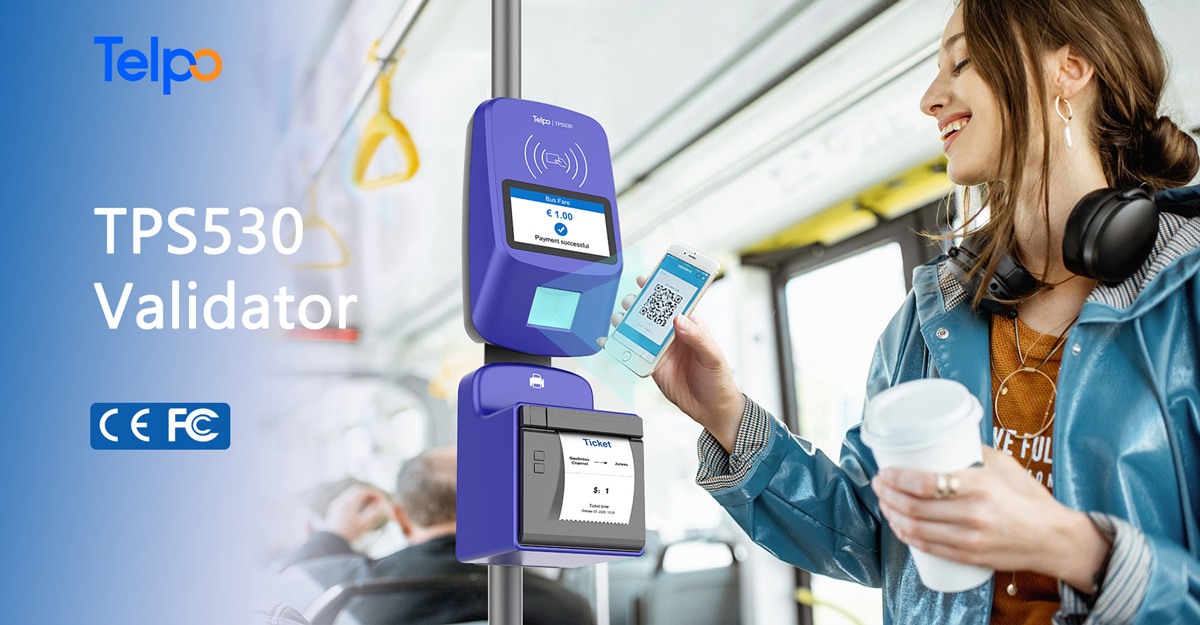 Manageability. It is not easy to manage the ticketing machines which are essentially mobile POS, as they are independent of each other. Though ticketing data can be uploaded, it is through a manual way. Therefore, it is hard for transit operators or fleets to manage a great number of buses. It is much easier to conduct management on bus validators with full connections. The real-time data can be uploaded and transmitted automatically. It helps transit operators build a public transportation data network.
Integration with surrounding environment. It may be a surprise to many passengers when there is a conductor with a POS sitting next to the gate of the bus to verify tickets. It seems impossible to integrate the mobile POS with the bus perfectly. However, the same is not true for bus validators. Bus validators can be fixed on the buses via a pole. It is usually located at the gates of buses and trams, where passengers will see the validator and pay as soon as they get on board.
After a detailed comparison, we have got the idea that bus validators can significantly improve the way people pay for their tickets. We can conclude that an excellent ticket validator should have the following characteristics.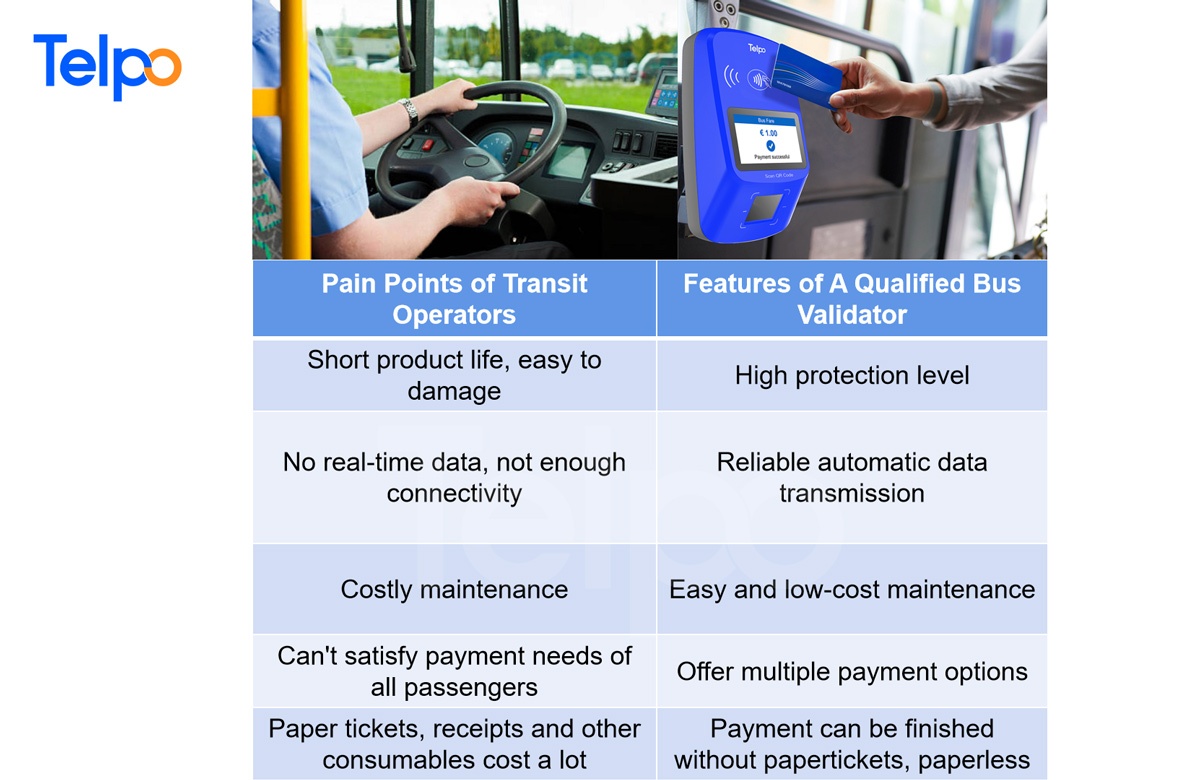 High protection level. Millions of transactions take place on buses every day, so a qualified bus validator should ensure payments are secure, efficient and uninterrupted. Vehicle ticketing terminals require a high protection level to ensure their smooth operation on the moving vehicle where many emergencies may happen. A waterproof, impact-proof, temperature-resistance terminal is thought to be more robust, reliable and durable.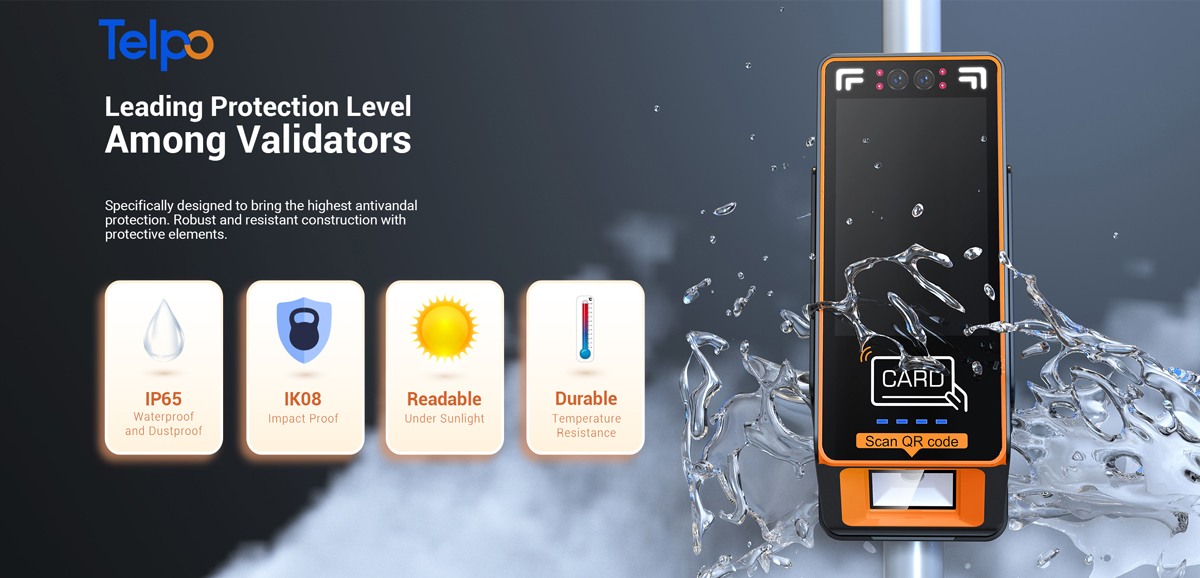 GPS positioning and data transmission. As a result of the need for data interconnection, fleets or public transport operators for ticketing terminals are no longer satisfied with verifying tickets and accepting payments. Thanks to GPS positioning and real-time transaction, information like the current location can be timely feedback to the dispatch center of the fleet. Meanwhile, the fleets and operators are able to talk to the vehicles and share the live traffic.
Easy installation and maintenance. Multifunctional devices of integrated design will be more popular for public transit, for they occupy less space in the narrow compartment. What's more, operators need to maintain the devices often and easy installation is of great importance. The easy disassembly and installation design provide a great convenience for maintenance personnel to check and deal with trouble spots. At the same time, Telpo MDM plays an important role in managing and maintaining remotely.
Multiple digital payment options. As payment technology develops, people are switching to more payment methods and paying with cash is being abandoned. Ticketing terminals of public transport should keep pace with the times. More options in line with modern payment habits should be offered to satisfy various needs, such as QR codes, NFC, bank cards, e-wallets, transit cards, face recognition, etc. The more payment options the ticketing machine offer, the more convenience passengers enjoy and the more passengers the public transit operator wins.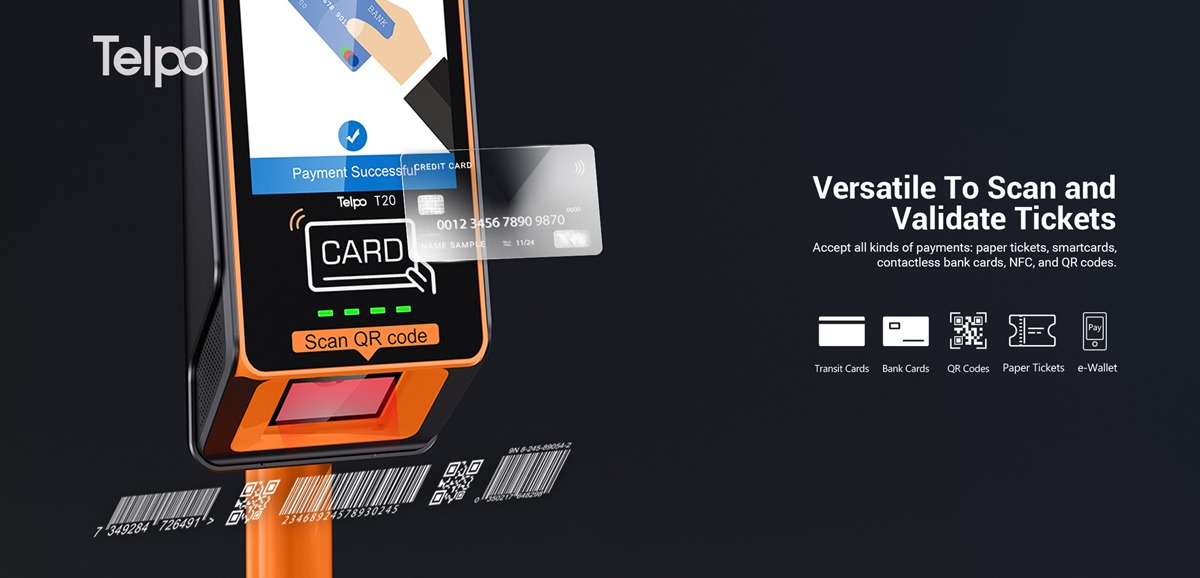 The future is intelligent and automatic fare collection. The manual way of verifying tickets through a handheld POS is no longer suitable for modern public transport, which pursuits efficiency and convenience. In the near future, bus validators will replace handheld POS terminals and be widely applied on buses all over the world. As a leading bus validator, Telpo is dedicated to creating a colorful future and has launched a variety of easy-to-use and reliable bus validators, which empowers the development of intelligent public transportation. Welcome to contact us for more details.
Tag: ticket validator, public transport, handheld POS terminal, bus validator,open loop,contactless ticketing