Undoubtedly, the railway station is a place with huge personnel flow, which will cause great pressure on security and epidemic prevention. In order to better cope with the peak passenger flow, ensure safe and healthy travel for passengers, and realize efficient epid
emic
prevention and control, many railway stations have implemented vaccine code verification.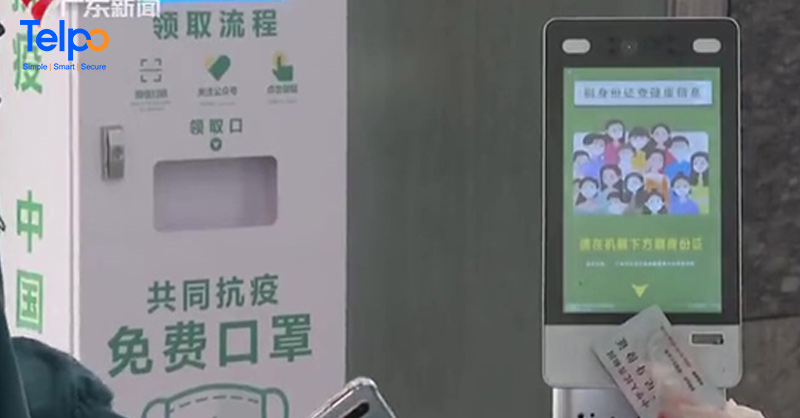 It is understood that Guangzhou Railway Station receives nearly 100,000 passengers every day. With the aim to efficiently cope with the huge passenger flow, improve the entrance and exit passage efficiency as well as facilitate the travel of the elderly, Guangzhou Railway Station launched the epidemic prevention verification system and introduced Telpo Vaccine Scanner F2.
Passengers only need to place their ID cards on the Vaccine Scanner, and then their health information such as vaccination certificate, nucleic acid test results will be displayed on the screen. Only passengers successfully make verification can they enter the railway station. The whole verification process can be done by passengers themselves. For people (children, elderly) who have no idea how to use the Vaccine Scanner, there are some volunteers standby to provide guidance and assistance. It will be good to avoid Internet congestion and accelerate verification efficiency.
The railway station staff said the Vaccine Scanner helps them know passengers' identity, health code status, travel location, vaccination, nucleic acid test, and other information by simply swiping the ID card through the card reader of the Vaccine Scanner, without manual registration and verification. In addition, as the Vaccine Scanner can connect to the big data center for epidemic prevention and control, they can better screen and track passengers who came from the overseas or epidemic risk area and achieve follow-up tracking and management.
It is worth mentioning that the Telpo Vaccine Scanner can also support face recognition, QR code (health code) verification, mask detection, contactless temperature screening, and other functions based on actual scene demand. In virtue of cutting-edge decoding technology, advanced face recognition algorithm, and liveness detection, the Vaccine Scanner can fast and accurately capture passengers' facial features and complete face recognition without seconds. Given that, passengers can choose face recognition, scanning QR codes, or swiping ID card to verify their identities and health status.
Multiple identity verification methods are conducive to improving identity verification efficiency, reducing queuing time, preventing crowd congestion as well as doing well in epidemic prevention and control. Given the standard SDK and open port can be provided, all walks of life can update relevant applications and put them into use as soon as possible.
Nowadays, Telpo Vaccine Scanners have been widely used at communities, schools, railway stations, vaccine centers, hospitals, offices, etc, and gained strong recognition and praise. If you want to know more details, welcome to contact us.
Tag: Vaccine Scanner, railway station