As increasing people preferred in online ordering own to the pandemic, the food delivery business boomed. The online food delivery segment's revenue is estimated to reach US$306,808m in 2021, according to the Statista report. The exponential growth of food delivery also motivates another sector of the food business, that is, cloud kitchen.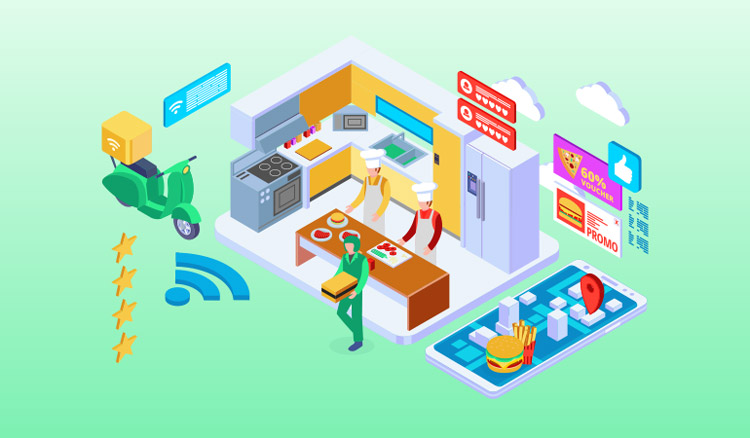 What is Cloud Kitchen?
Cloud kitchen is also known as ghost kitchens, dark kitchens or shared kitchens, which provide centralized commercial kitchen space for restaurants without brick-and-mortar store and enable delivery-only service. Basically, the chef of every restaurant can prepare a meal at the cloud kitchen, and the well-cooked meals will be placed at the public delivery area where the deliveryman can pick them up and deliver to the customers.
In fact, the well-known delivery platform Deliveroo has opened its first dark kitchen in London in 2016. And at that time, dark kitchen basically serve for mass events. But now, it is gradually evolving into home takeaway. Deliveroo recently announced that it will expand its Editions shared-kitchen in Hong Kong. Today, Deliveroo boasts 250 shared kitchens in eight countries, each of them contains various tenants include international chain restaurants, startups and virtual brands.
What is the advantage of cloud kitchen?
Reduce cost. A cloud kitchen is basically a space to cook, pack and deliver. That means the traditional catering operation costs and bills of kitchen rents, facilities fees, dining space decoration and staff salary would reduce to some extent.
Optimize operation. The restaurant owner can utilize the order data to grasp customer preferences and then optimize the workflow and adjust meals more scientifically. The high-quality food and efficient delivery speed is conductive to promote loyal program and enhance competiveness.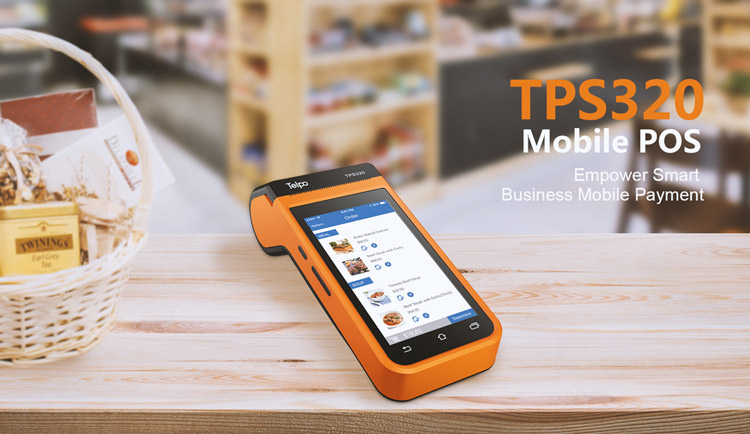 Expand customer base. As the cloud kitchens allow virtue restaurants to prepare meals for customers located outside their normal delivery area, they can help remote restaurants reach new customers and boost their sales without opening separate brick-and-mortar branch.
In short, the cloud kitchen is becoming the strong backup to allow restaurant operators streamline operations and become more efficient. Besides, the shared kitchen also emerge as the priority for food delivery companies as they hope to avoid the traditional restaurant cost and locate at the place with relatively lower price.
How cloud kitchen POS improve delivery service?
The moment when you start thinking about optimizing or starting your food delivery business, virtue restaurant or a cloud kitchen, it is also the time you should also set about preparing cloud kitchen POS to help you timely deal with all kind of online orders.
With the mobile POS, the cloud kitchen can immediately obtain order information along with voice broadcast as long as customer order what they want to dine through online food platform, ordering website or mobile app at home. If the cloud kitchen place the single touch display at the chef food prepared area, then the order will be synchronously pop up on the touch display. Chefs can easily prepare the food and remove the completed items via the display.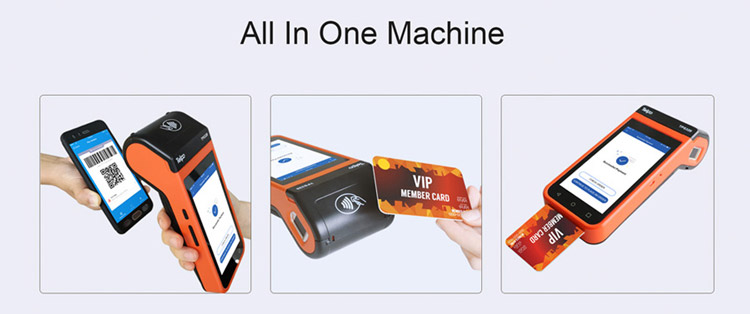 At the same time, the riders can know the exact pick-up time through the mobile POS. As the riders can obtain the status of food preparation, they can reach the pick-up area without long time waiting and delivery the meal to customers at the appointed time. In this way, it is good to improve delivery service and efficiency and maintain a good relation with customers.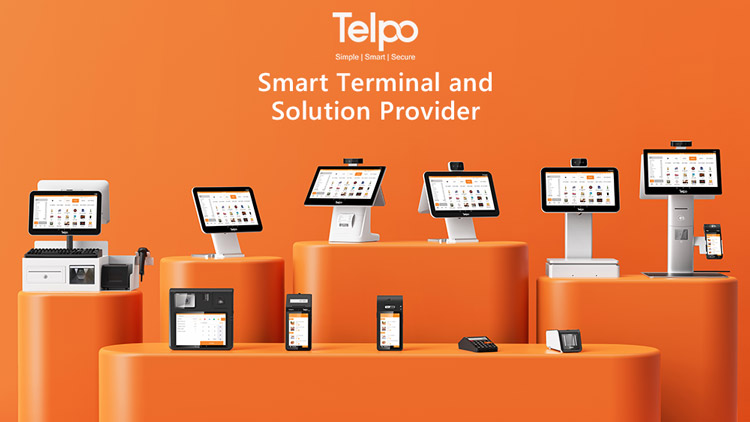 What makes thing better, mobile POS enables digital payment includes QR pay and NFC payment, thus customers can enjoy a safe and contactless payment experience. With the light-weight design and wrist strap, deliverymen can comfortable carry the mobile POS and help customers to make transaction (QR pay/ NFC pay), complete the order and print the receipt.
The cloud kitchen POS or so called mobile POS is conductive to help virtual restaurant owners running operation smoothly, improve delivery service and further promote higher profitability.
Tag: cloud kitchen, shared kitchen, cloud kitchen POS, mobile POS, virtual restaurant, Deliveroo, food delivery
Brief Introduction: Founded in 1999, Telpo is a worldwide first-rate smart terminal and solution provider. It mainly provides EFT-POS, cash registers, biometric devices, facial recognition machines, self-service kiosks, and bus validators. Telpo has served more than 1000 customers abroad, including government, banks, Telecom operators, police stations, Retail shops, and offices. Telpo adheres to R&D and innovation, aiming to provide more intelligent hardware for global partners.