To help customers get ahead of their competition, Telpo has been trying its best to offer one-stop services and create more lasting values. Telpo's one-stop services include high-quality products, interconnected cloud platforms, complete solutions, etc.
Telpo P8L, Android Data Collection Terminal
Telpo P8L is a powerful, portable and durable PDA computer, which is specifically designed for logistics management, improving the visibility, accuracy and efficiency of warehouses.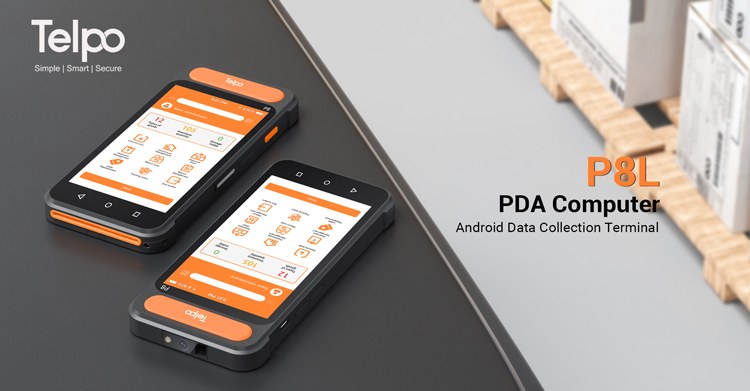 Features:
Powerful Android 10 OS. More stable and faster computing power is provided by cutting-edge chips and a vigorous Android system.
Fast and accurate data collection. The built-in 1D/2D barcode reader can decode all kinds of codes at a high speed, even scratched, folded or dirty codes.
Broad and stable communications. Smooth communication and operation, both indoors and outdoors, are ensured by high-speed 4G, LTE, Wi-Fi and Bluetooth connectivity.
Telpo AI MDM, Enterprise Mobile Device Management Platform
Telpo AI-MDM is a one-stop enterprise mobile device management solution designed for Telpo smart terminal devices. Enterprises can easily and safely connect devices as well as register, organize, monitor, and remotely manage them in batches through Telpo AI MDM.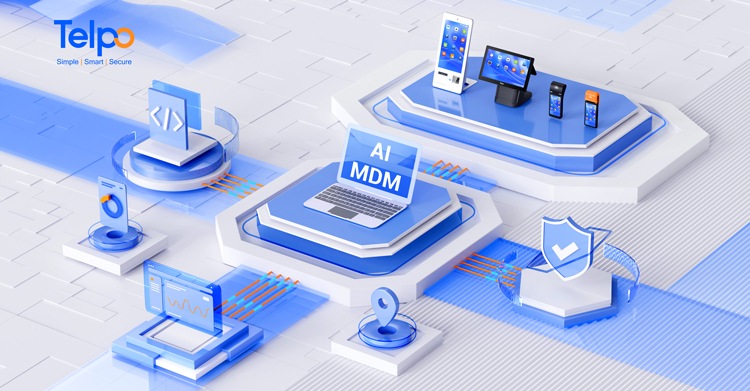 Features:
Batch and private deployment. Mass enrollment and organization, over-the-air updates as well as easy monitoring of all smart devices are enabled.
Saved operating costs. Telpo terminal management system helps merchants maintain profiles and publish configurations at a lower cost.
Enhanced data security. Telpo AI-MDM provides data backup and recovery solutions and protects data security.
Telpo APP Store, Co-create a terminal application ecosystem
Telpo APP Store is a platform where merchants can download the apps they need, and provides a variety of applications covering retail, catering, payment, security, transportation, medical, etc.
Features:
Easy deployment. Users just need to connect to the network and then can download and install applications by themselves in a few simple steps, without the necessity of a computer installation package.
Timely update notifications. Telpo APP store supports timely application update notifications to inform the users of the latest upgrade and activity notifications and provides users with guidance.
Security protection. Telpo APP Store puts users first and places great importance on encryption mechanisms to avoid privacy leakage.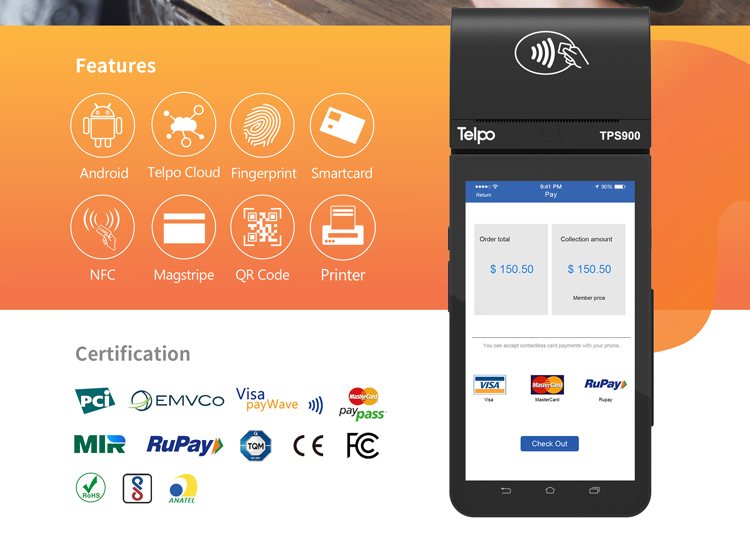 One Step Further, TPS900 Is Certified by PURE Certification
Telpo TPS900 is an EMV POS having passed full financial certifications. Recently, TPS900 was certified by PURE certification, which is an EMV specification deployed in 45 countries. Up to now, TPS900 has passed PURE, PCI 6.X, EMV, Paywave, Paypass, MIR, Rupay, TQM, CE, FCC, RoHS, BIS, Anatel, etc.
With the mission of creating a colorful future, Telpo has been moving forward. Telpo has been launching beneficial products, platforms and solutions to create more values for customers. Telpo has the confidence to be your cooperative partner to boost your business. Welcome to contact us for more details.
Founded in 1999, Telpo products have served more than 120+ countries and established strategic cooperation with telecom operators, governments, banks, Internet companies, and other world-renowned companies. Besides, Telpo has set up offices in India and Russia as well as branches in Hong Kong, Nigeria, America and Sri Lanka to provide better services worldwide.