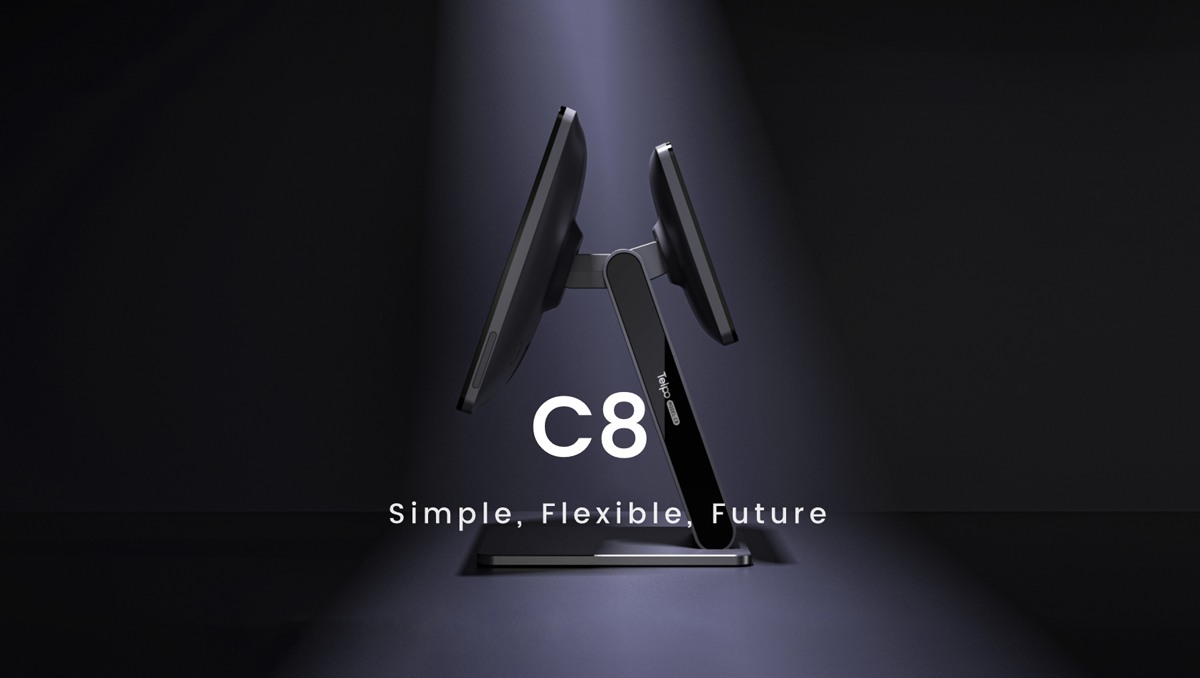 On April 8, 2023, Telpo held a seminar for its latest-released Android Point-of-sale, Telpo C8. At the seminar, speakers gave their views on Telpo C8's highlights and technical breakthroughs as well as its development and improvement in the future.
C8, New Breakthrough of Telpo Smart Retail POS
The speech of Chairman He opened the prologue of this seminar. He told us about the history of Telpo's foray into the cash register market. Since Telpo's first cash register was launched in 2014, Telpo has served Meituan, Alibaba and other China's well-known brands. Telpo C8 is a breakthrough in the international market and we are full of confidence.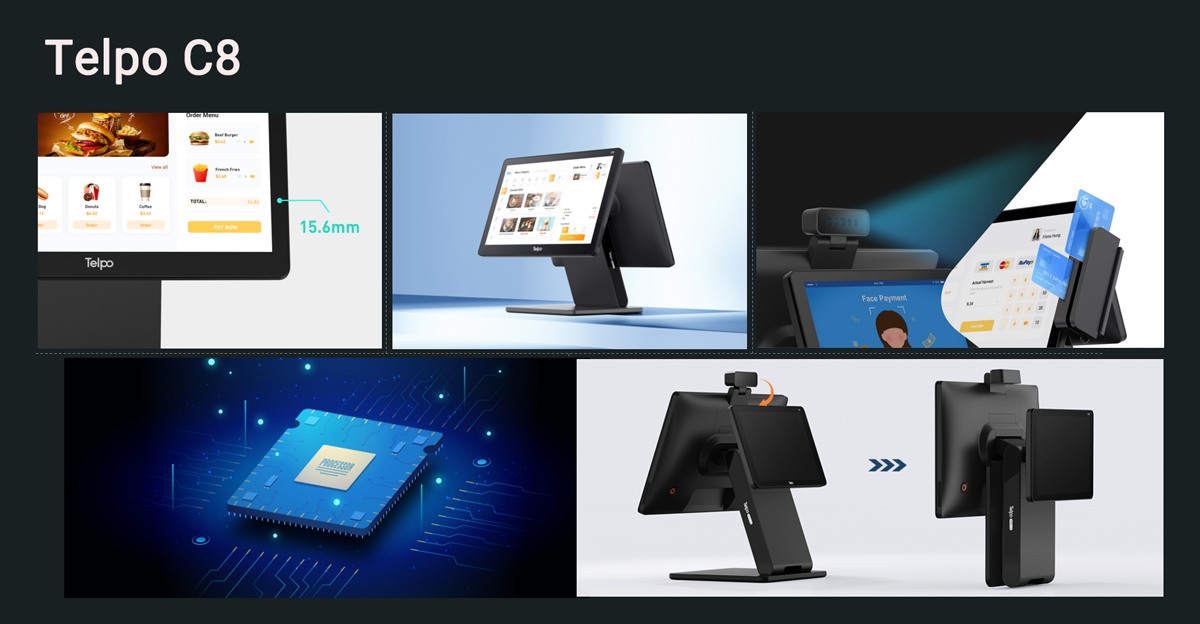 General Manager Sun added that this desktop POS has been shown at NRF Exhibition and Euro shop exhibition. At the exhibition site, Telpo C8 has attracted a number of visitors and won recognition.
C8, More Flexible and Powerful Empowering Rich Retail Solutions
Then, the product manager, Maggie introduced the design concept, target market, application scenarios, and many other details of this newly-launched Android POS. Compared to traditional cash registers, Telpo C8 has lots of distinguished advantages.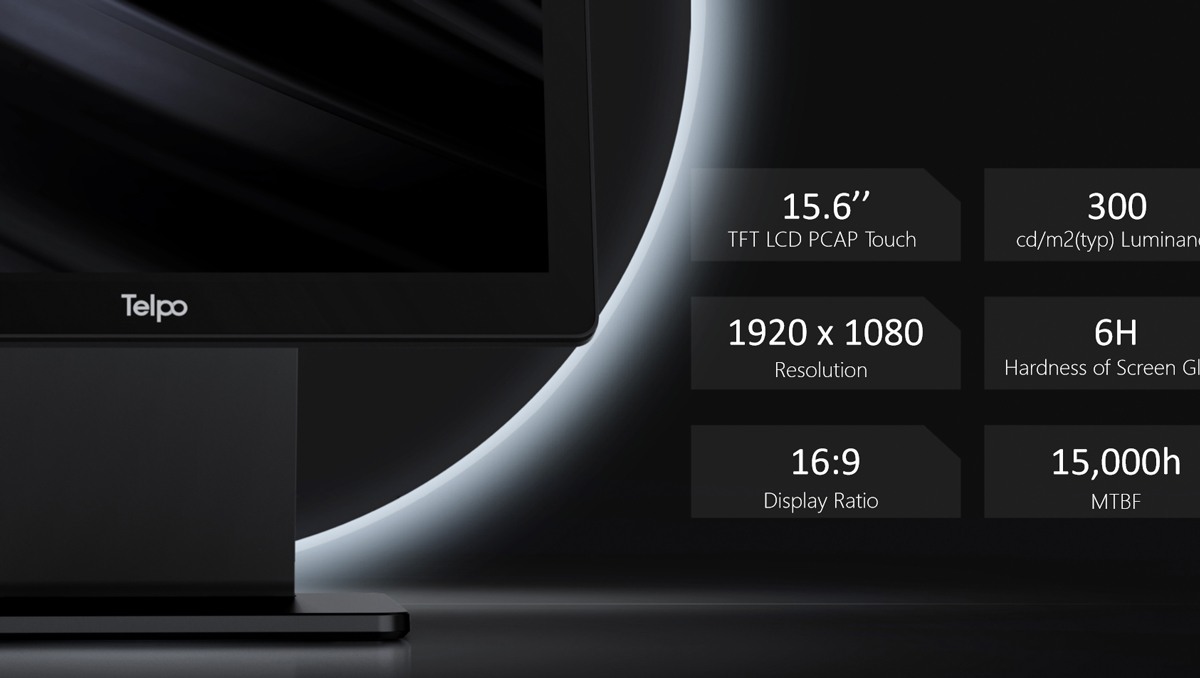 🔸Powerful performance. Powered by the RK3399 chip (RK3588 optional), the memory of 8GB DDR + 128GB e-MMC is large enough to store data.
🔸Foldable bracket. Unlike traditional cash registers, Telpo C8 has a slim appearance and a foldable bracket. Fewer packaging costs and multiple application scenarios are ensured.
🔸Hidden cable management. The cover plate equipped can be removed to sort out cables to avoid messy counters and thus deliver a better checkout experience.
🔸Flexible configurations. A variety of screen combinations: 15.6" single screen, 15.6" + Nixie Tube, 15.6" + 10.1", 15.6" + 15.6" (landscape), and 15.6" + 15.6" (portrait).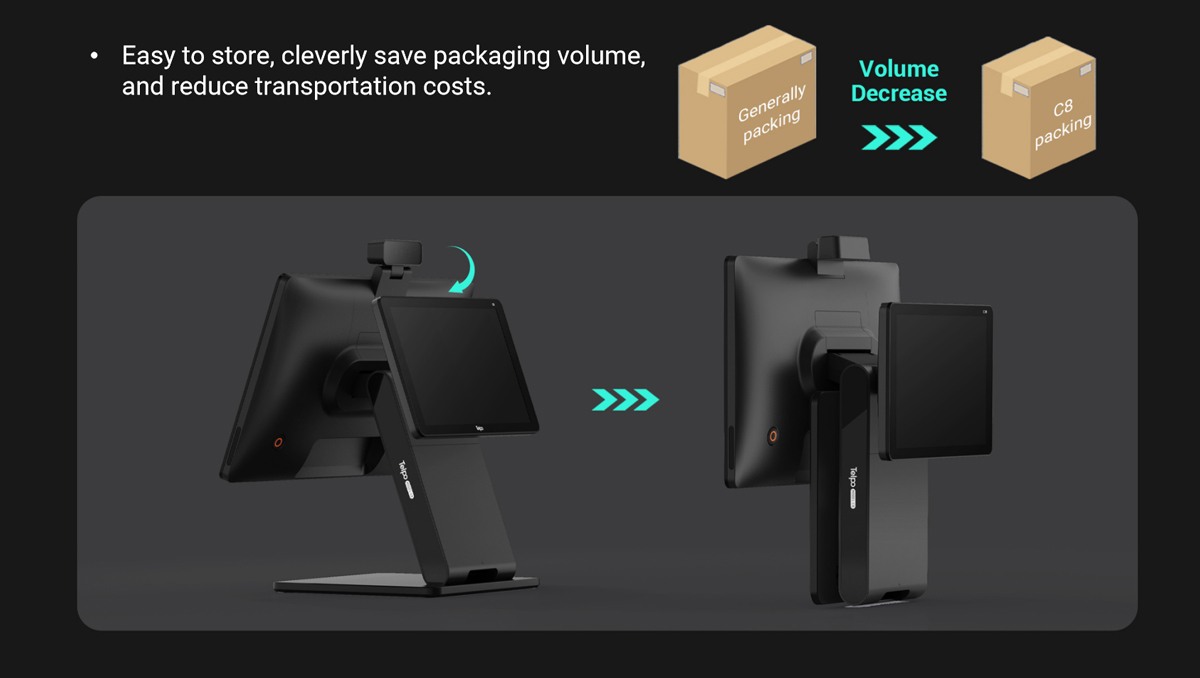 C8, Progress in Craftsmanship and Quality of Smart Retail POS
In addition, representatives of the R&D and Testing Center used detailed data to illustrate the high performance of Telpo C8.
Make Every Effort to Ensure the Service to Customers
After the detailed analysis of the features and advantages of Telpo C8, sales managers analyzed the marketing strategies at home and abroad. All of them believe that strict quality control, high-quality service, and reliable platform services are the guarantee of Telpo C8 to enhance customer satisfaction and loyalty.
In the end, participants experienced the use of the prototype and exchanged their feelings. All of them rave about this latest smart cash register.
Launching the Android POS terminal C8 is a wise decision for Telpo following the latest cash register trends. Now smart cash registers have been applied in more scenarios, like retail stores, hotels, pharmacies, etc. In the future, desktop POS terminals are believed to play a more important role.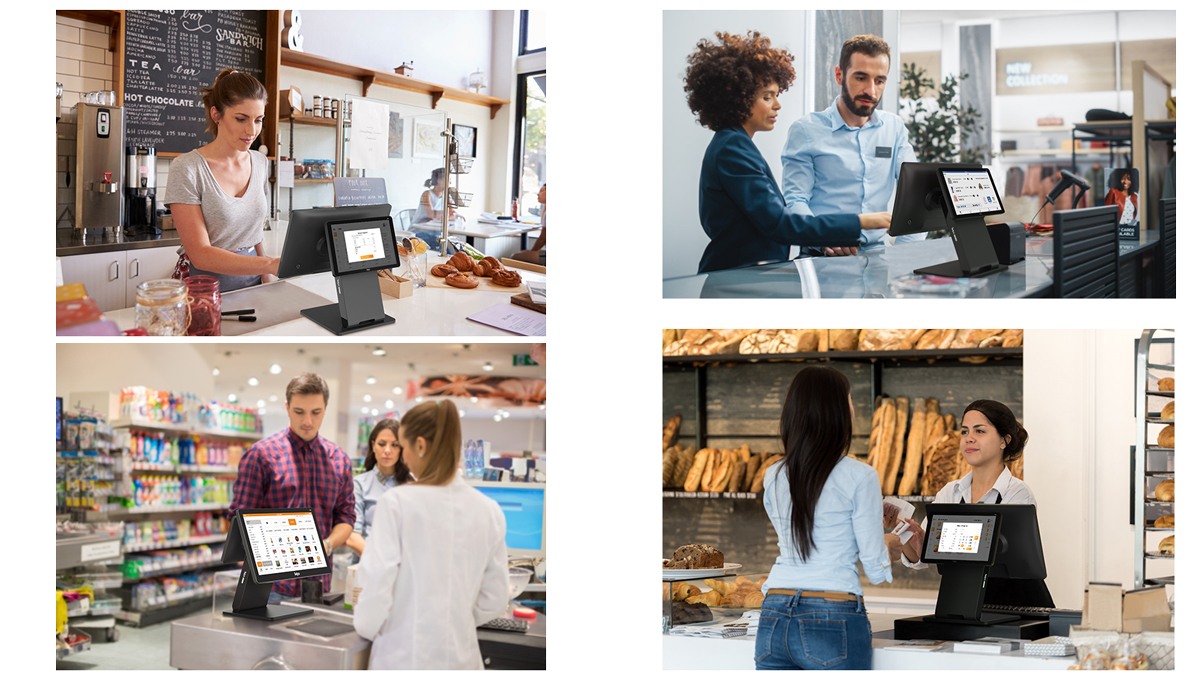 As a smart terminal and solution provider with 24-year experience, Telpo has been dedicated to streamlining operations, delivering more convenience to users, and creating smarter retail scenarios. Telpo has launched a wide variety of smart cash registers, which are different in screen sizes, configurations, functions, etc., and can be seamlessly integrated into various scenarios.
Telpo has rich experience in cash register manufacturing and customizing. Telpo cash registers have been used in China's well-known convenience store chain, Bianlifeng. TPS650 has helped Bianlifeng achieve higher customer satisfaction. In addition, Telpo has customized cash registers for Meituan, Alibaba, and many other renowned brands. Telpo has the confidence to boost your business. Welcome to contact us for more details!
Tag: smart retail POS, desktop POS, POS terminal, android point-of-sale