The UITP Global Public Transport Summit 2023 will be held in Barcelona, Spain from June 5th to June 7th and Telpo will attend as an exhibitor and display its widely-recognized products such as ticket validators, ticket vending machines, etc. Telpo Booth will be set at Stand 7D276. Can't wait to meet you there!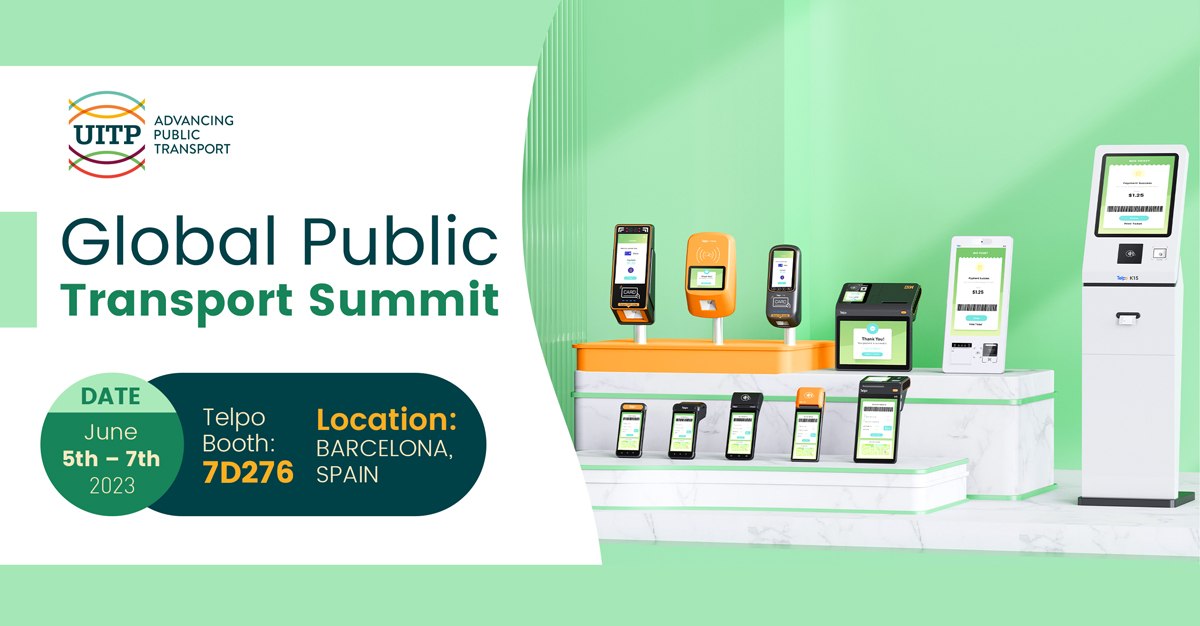 About UITP Summit 2023
UITP (Union International des Transport Publics) is the most influential international association of the public transport industry. UITP Summit is the largest industrial event dedicated to mobility sustainability in the world. By then, more than 380 exhibitors and 15,000 visitors will gather at the site to discover the digital transformation of public transport.
Public transport is an indispensable link in city mobility and plays an essential role. Telpo, a smart terminal and solution provider, has launched a series of smart devices to empower public transport's green transit.
What will you see at Telpo Booth (Stand 7D276) at UITP Summit 2023?
Telpo's top validator, T20
Telpo T20 is a performant and robust validator that fully caters to the latest digital trend in public transport.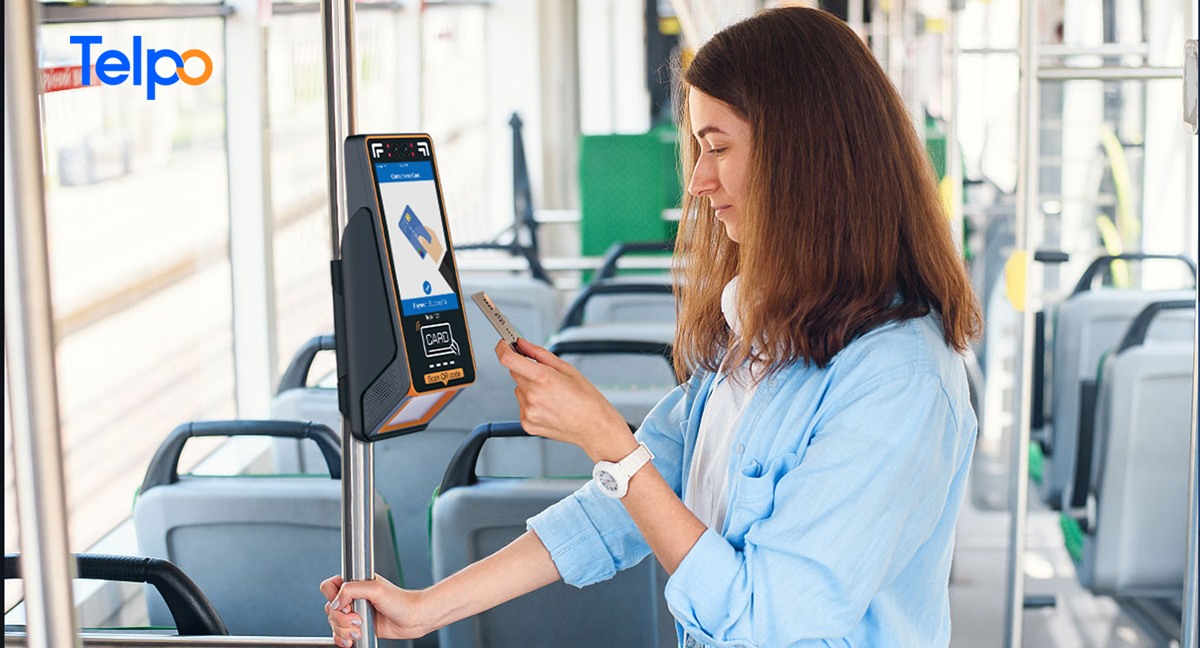 1.Multi-scene application. It could be applied in various scenarios, such as buses, trams, metro stations, railway stations, ferry terminals, etc.
2.Robust. With passing a leading protection level (IP65 and IK08), Telpo validator T20 is ensured to normally and smoothly operate even in a complex environment.
3.Multi-payment. A variety of popular contactless payments can be accepted by Telpo T20, including paper tickets, transit cards, bank cards, QR codes, etc.
Mobile POS device, Telpo M1
Telpo M1 is a powerful mobile POS that can be used for transit card activation and recharge.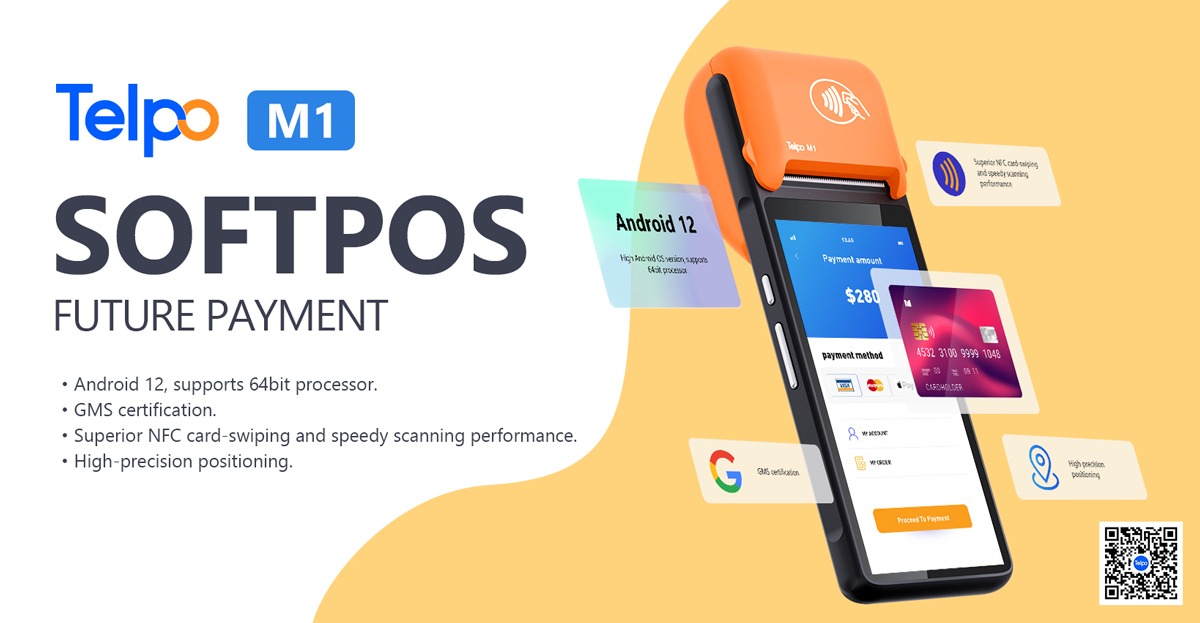 1.High performance. Telpo M1 is running on Android 12 OS and is equipped with a Quad-core 2.0GHz processor, which brings a smooth and speedy processor.
2.Light-weighted. With a 7-inch touchscreen and 17mm thickness, Telpo smart POS M1 is easy to carry and also can be used for mobile ticketing.
3.Multiple payment options. NFC and QR codes are supported and SoftPOS is available to provide more payment options.
Professional solutions
Telpo has launched solutions for public transport ticket validation that will be comprehensively introduced by Telpo team members at the site of UITP Summit 2023. All your doubts can be erased. Besides, Telpo has 24 years of customization experience and tries its best to satisfy all your needs.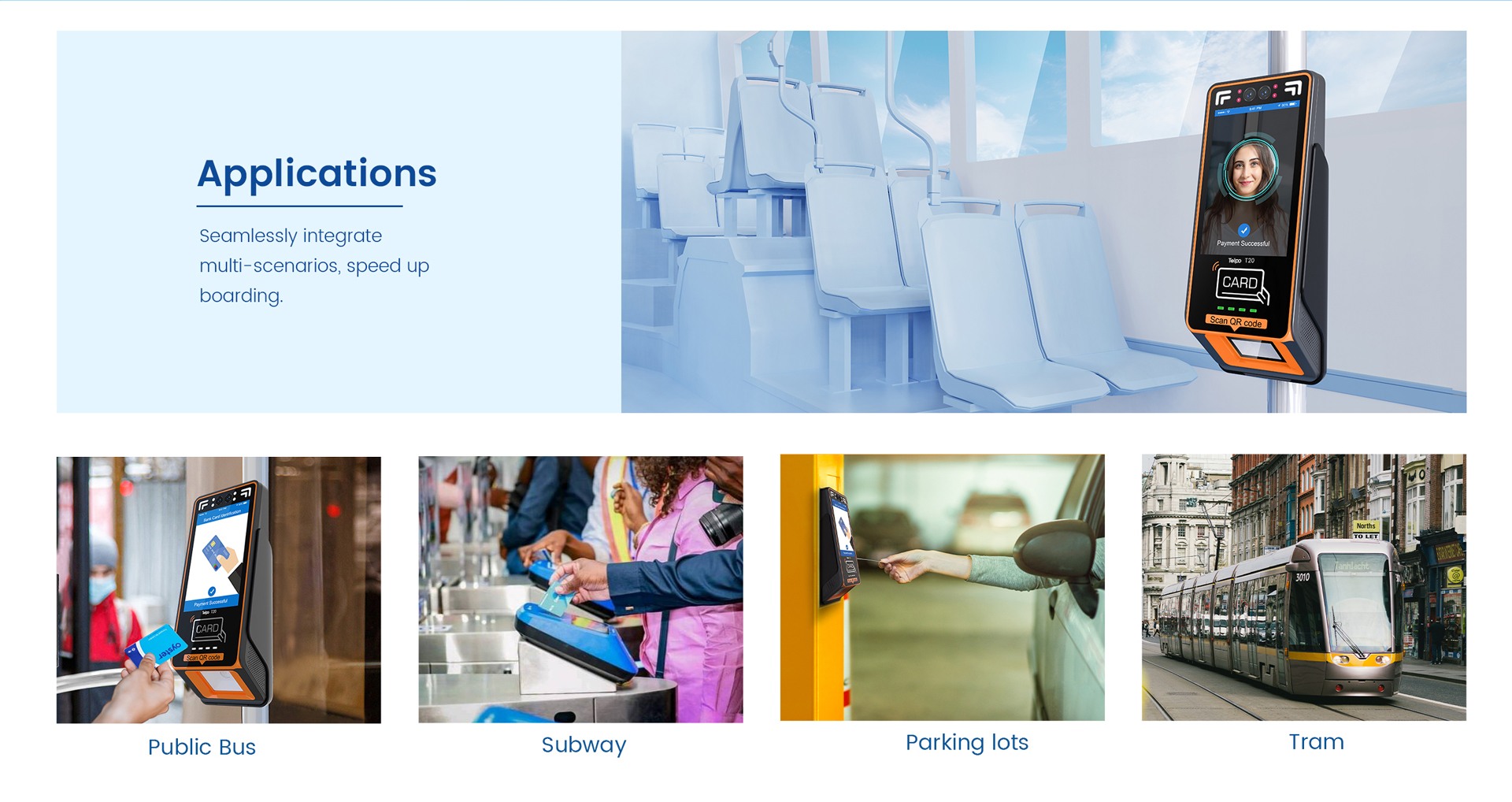 I believe that all of us can gain more innovative ideas on public transport digitalization. Let's meet at UITP Summit 2023 in Barcelona in June! Remember that Telpo Booth will be set at Stand 7D276! See you there!
Tag: UITP, UITP Summit 2023, public transport, bus validator