Android 9 OS
Runs on the Android 9 operating system, powerful Qualcomm® Snapdragon™ CPU and Octa-core processor, empowers security updates, features and applications, and delivers high processing power and speed.
Waterproof & Drop Resistance
IP65 waterproof standard and 1.5m drop testing are obtained.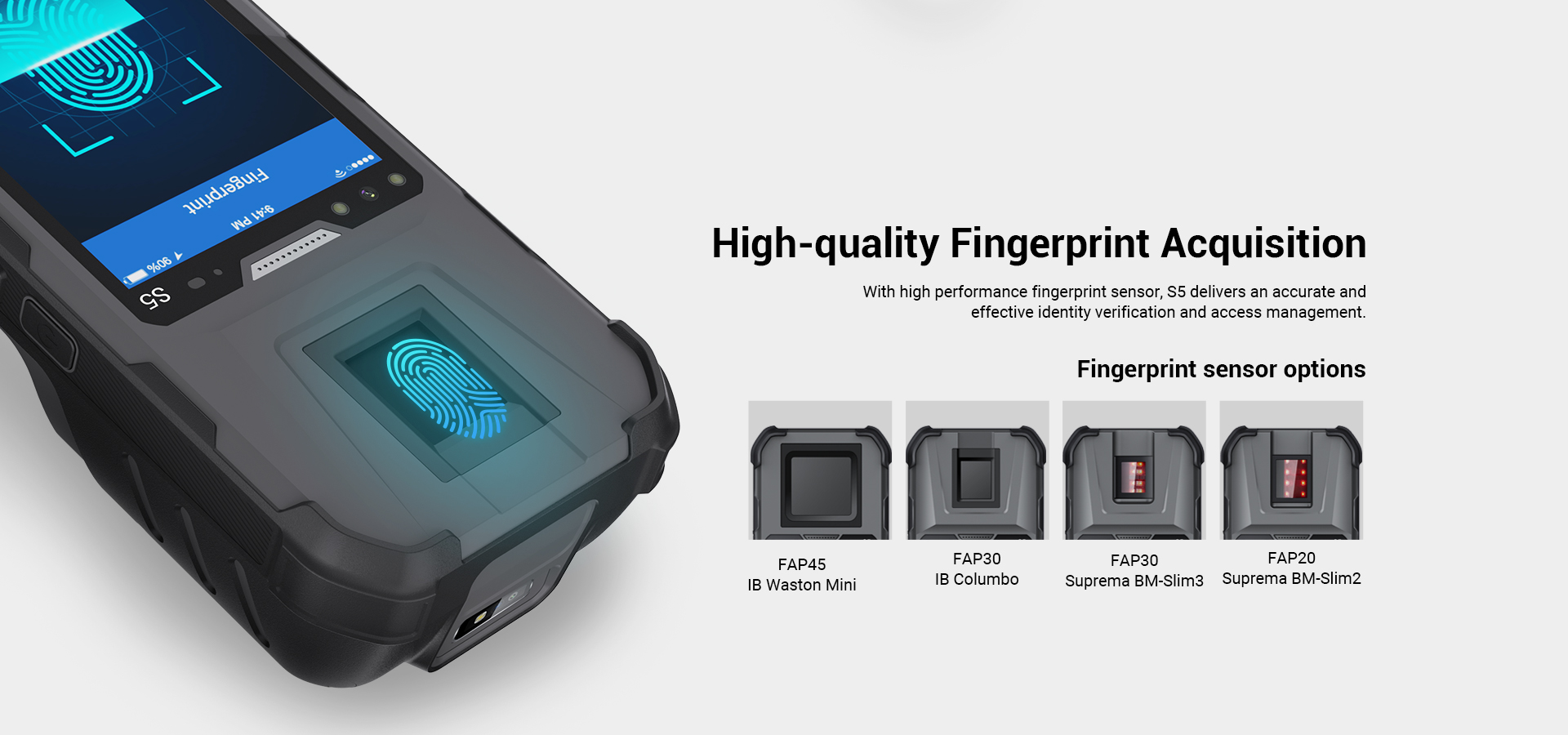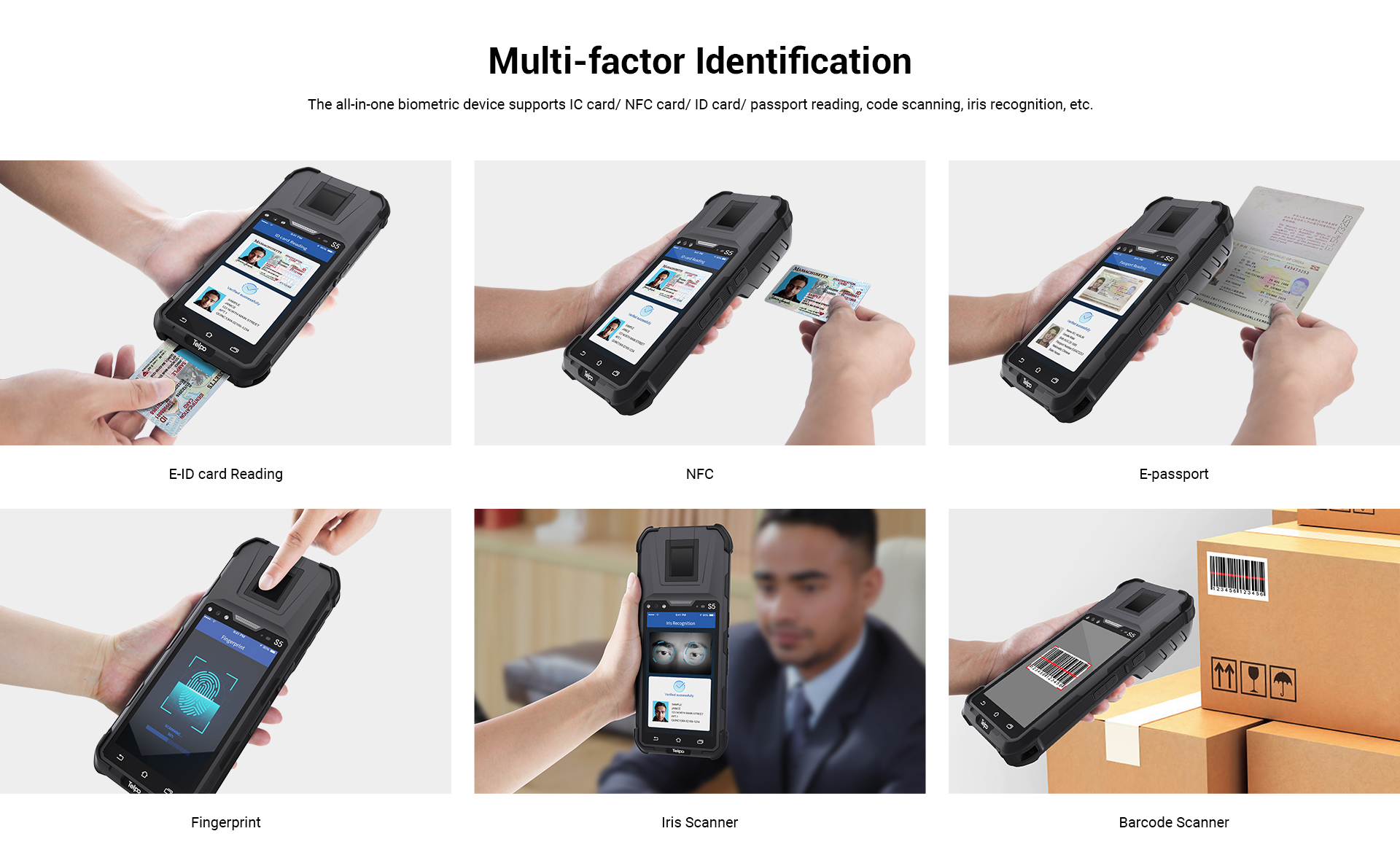 Large Memory
The high-end mobile device comes with up to 4GB DDR+64GB eMMC and supports an external 128GB SD card.
Always Connection
With 4G LTE full band, Wi-Fi 802.11 a/b/g/n/ac and Bluetooth® 5.1, the rugged biometric device can get connected anywhere with high flexibility and offer seamless data collection.
Mobile Biometric Terminal