Fast — Fast reaction to its customers. Once a customer chooses an item, whether he or she is asking for more detail or purchase, the Self-Service Kiosk could react within a few seconds.

Patient — Always be kind to its customers. Sometimes the teller or salesperson may feel annoying of a customer and treat the customer badly. But the Self-Service Kiosk could always keep calm and kindly serve its customer.

Reliable — Self Service Kiosk never cheats its customer and boss.

Convenience – Saving time and easy to use. By using the Self-Service Kiosk, customers will not have to wait in a long queue. And it is designed for customers to do the self-service.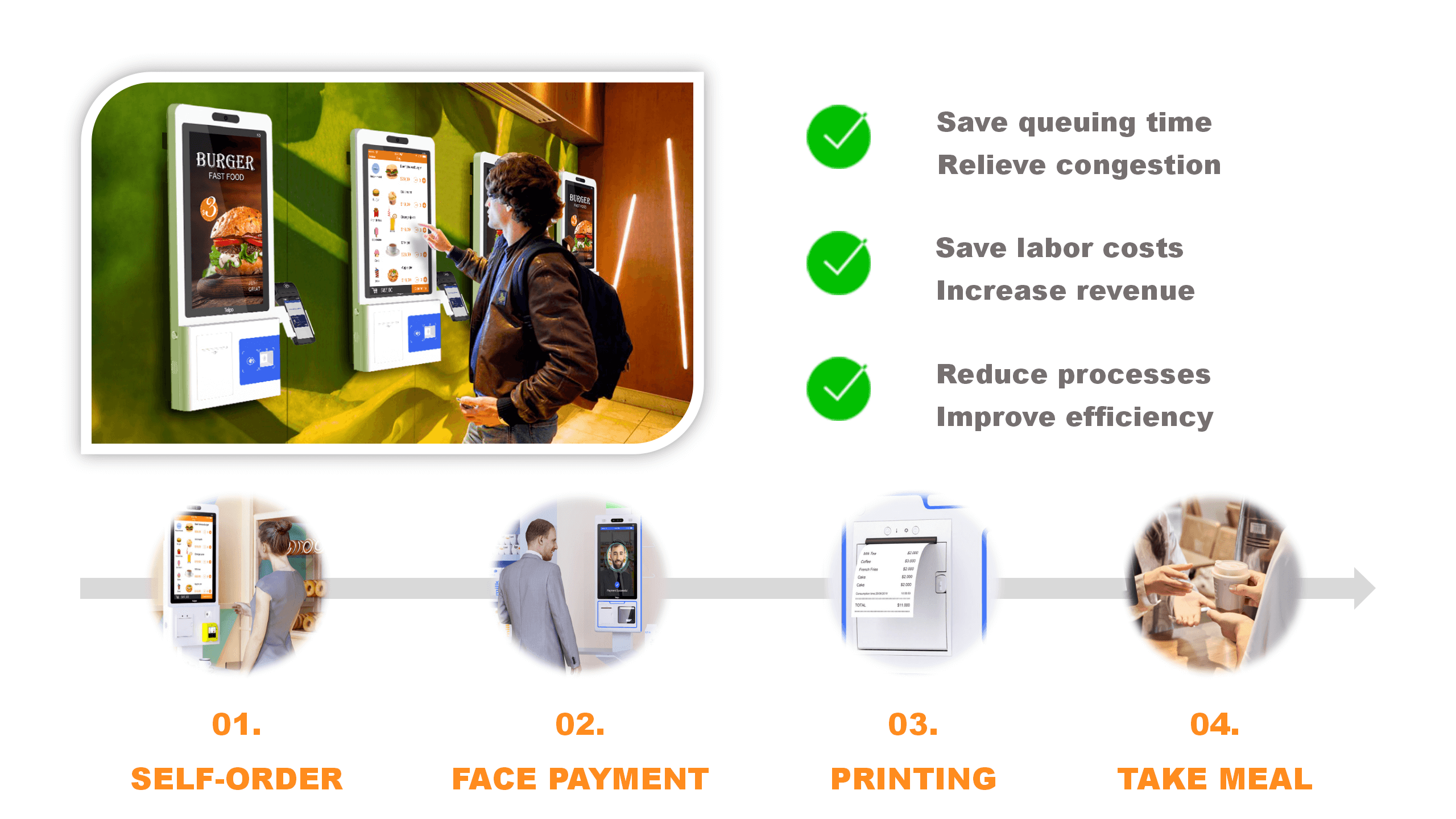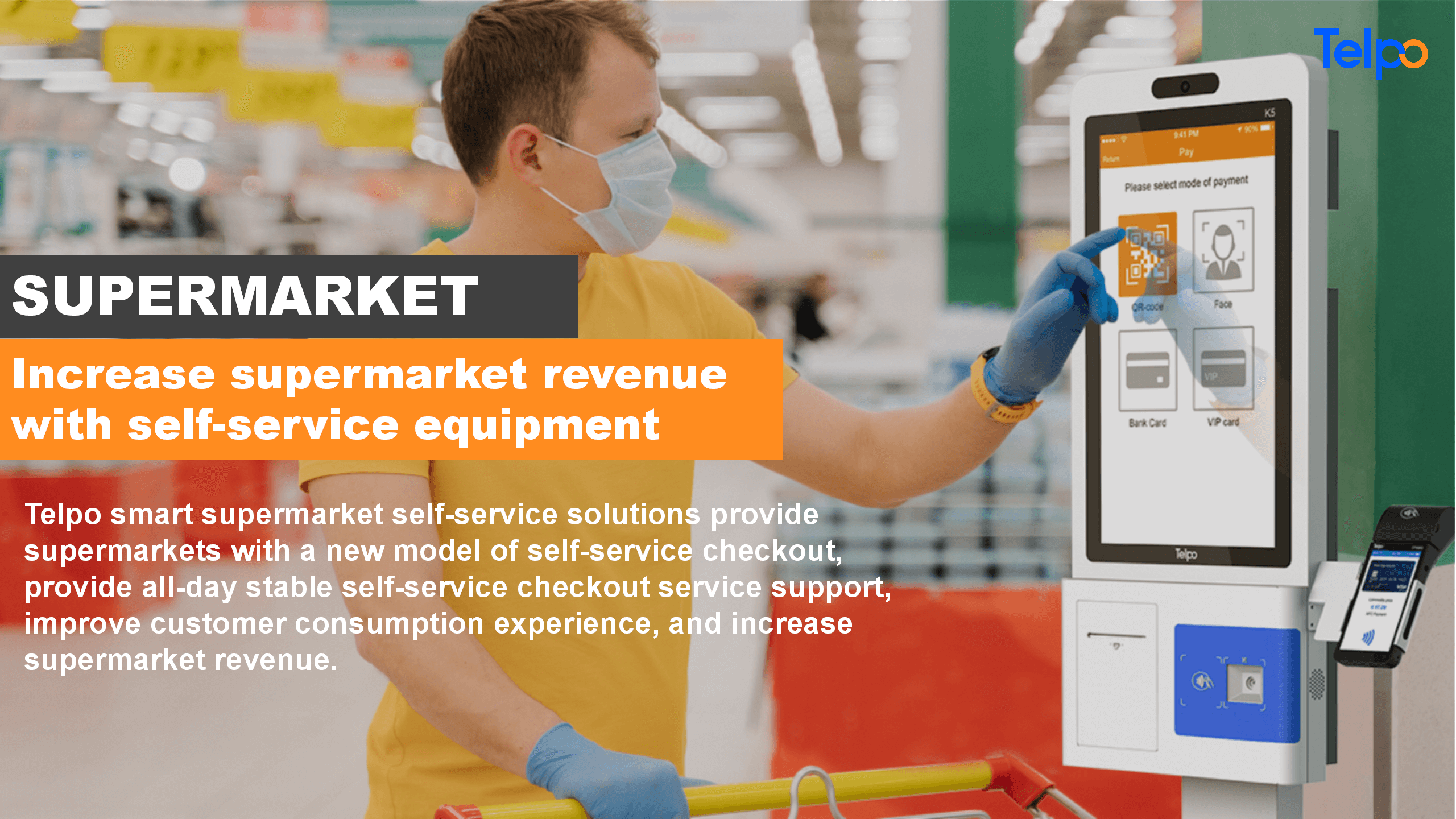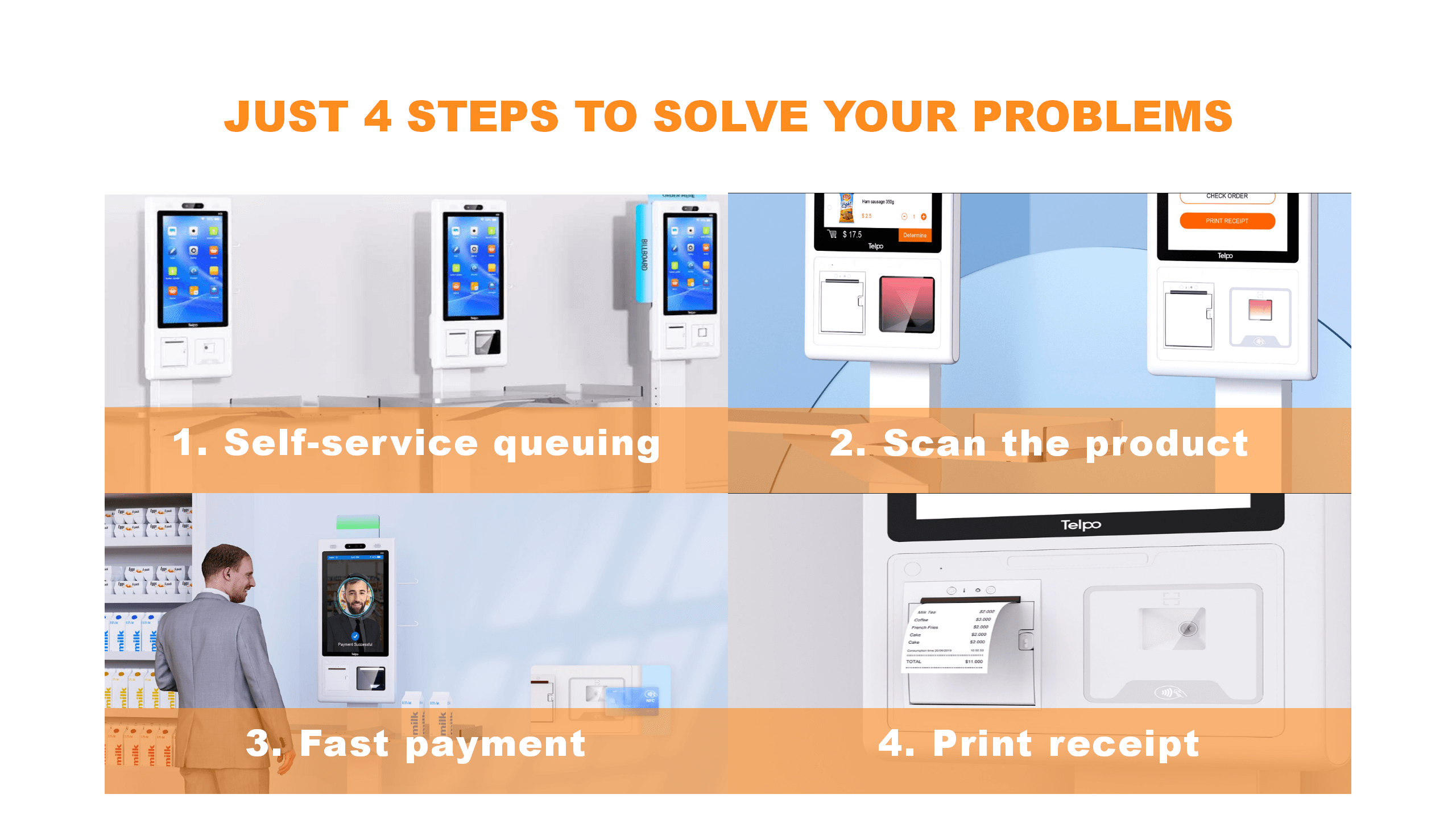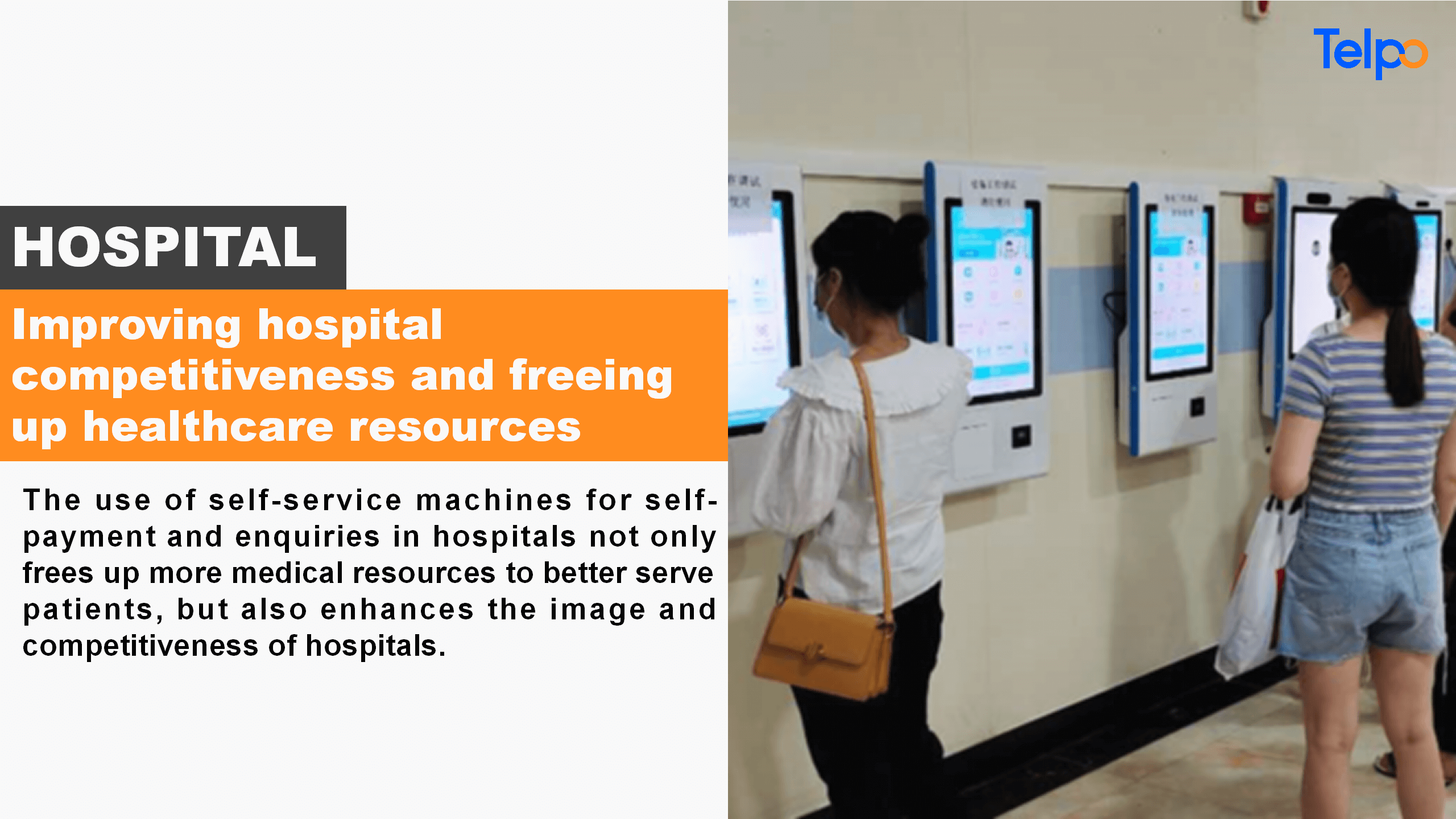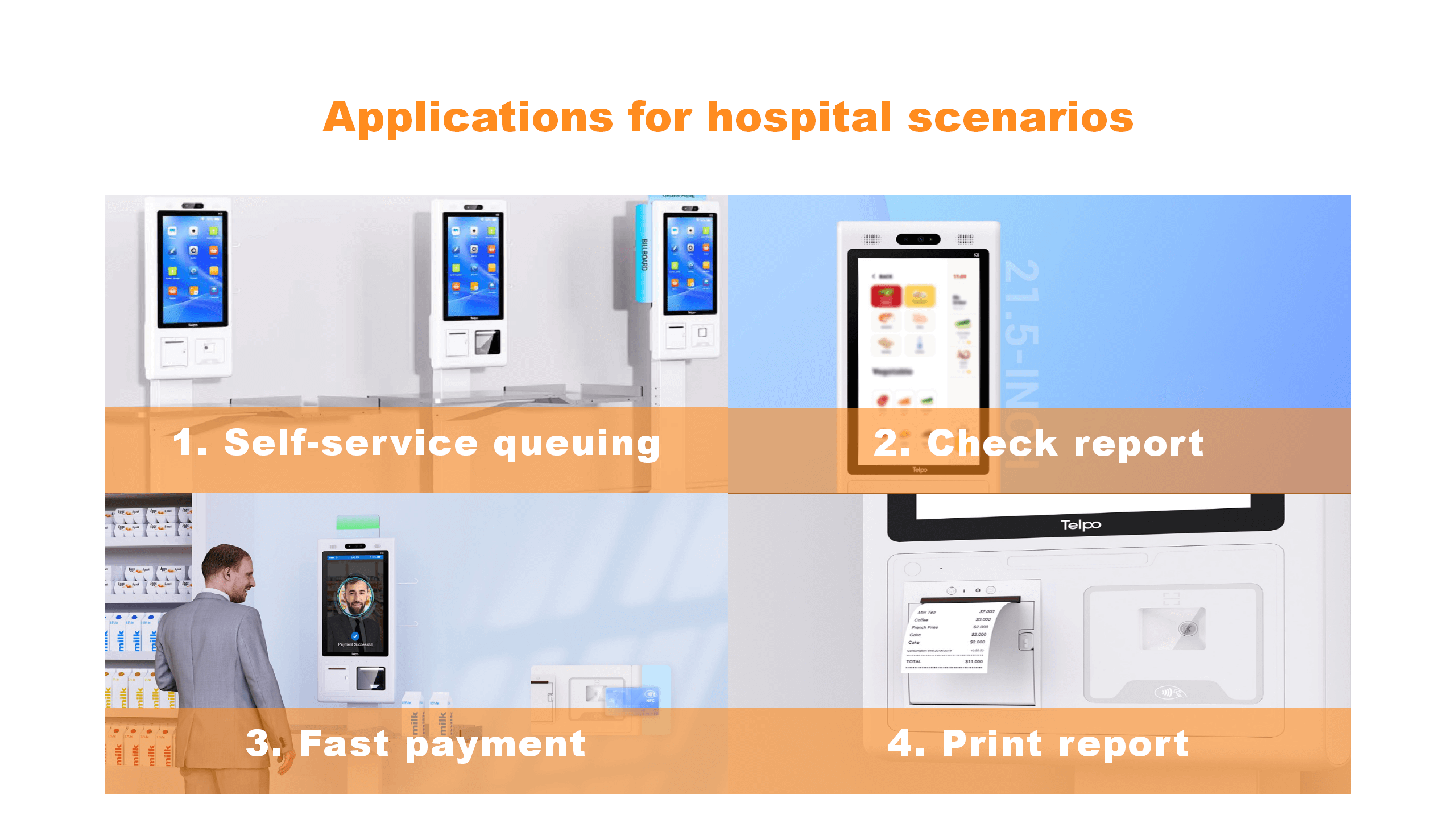 Telpo Self-Service Kiosks have integrated financial module that allows customers making a transaction by themselves, biometric technology modules such as face recognition、fingerprint、ID check and iris (coming soon).
Furthermore, self-service solution further attention to automation, combined with visual object recognition technology C20 can automatically identify bread, fruits, dishes and other items. Self-service electronic scales such as TPS655 can automatically identify and weigh objects.
As the leading Self-Service Kiosks machine provider, Telpo cooperates with the most famous manufacturer in the world. Self-service and automated products and equipment are sold to Japan, Korea, Britain, France, etc.
At the same time, Telpo Cloud helps our partners to manage devices at any time in any place. Telpo Cloud will always be your back up.