Our ID Verification solution can help banks provide a smooth customer onboarding experience that complies with KYC regulations and minimizes the risk of fraud.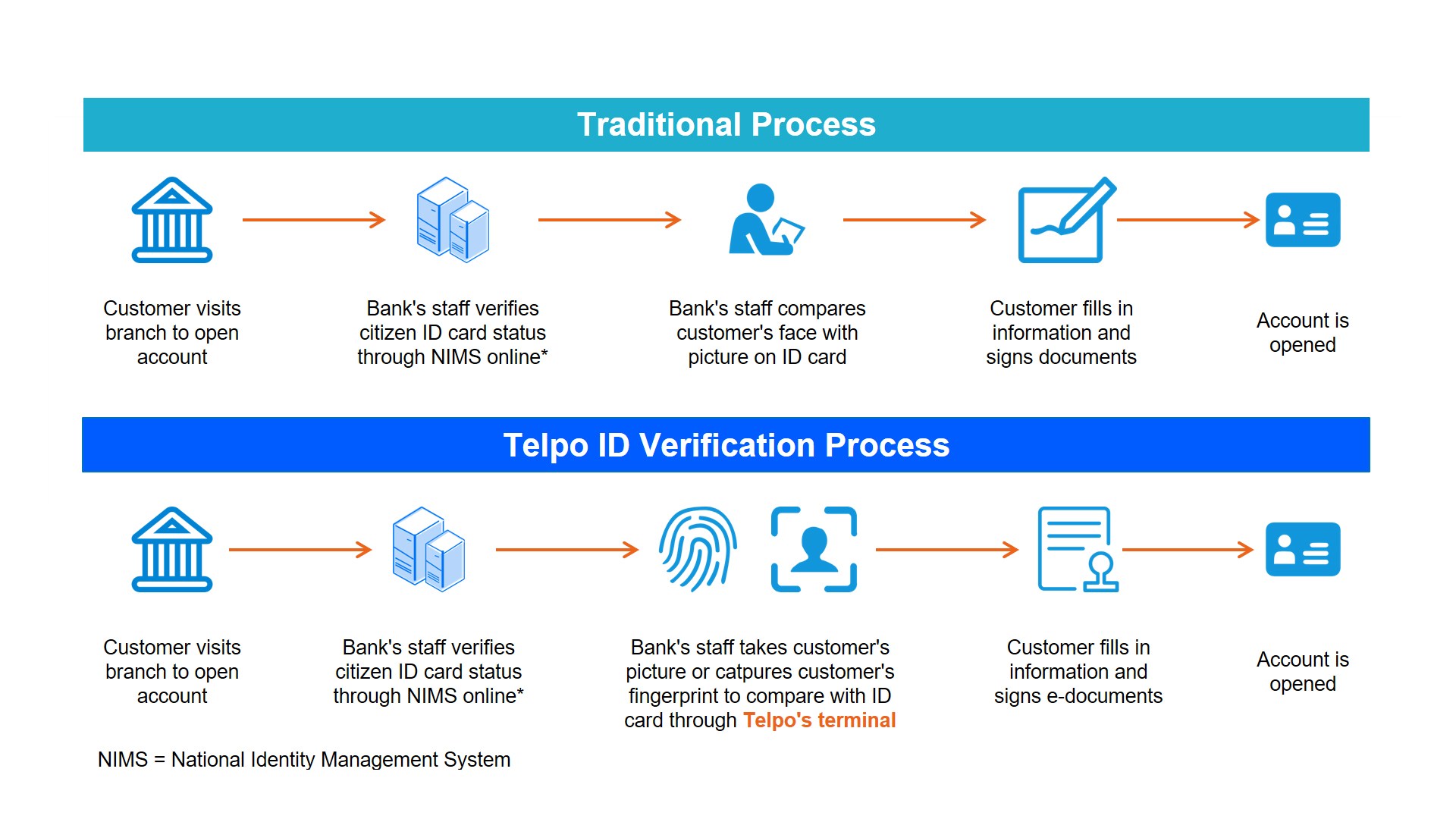 Compared with the traditional verification process, Telpo will offer a biometric terminal to enable bank staff to take a customer's picture or capture his fingerprint to compare with ID card. With unique and specific biometric characteristics, personnel identification will be truly recognized. And the e-document service will certainly ease staff burden on managing and keeping personnel information.
Take Telpo biometric terminal TPS360 as an example. It adopts FBI PIV and FBI Mobile ID certified FAP20 optical scanner, which supports multi-dynamic range (MDR) technology, live fingerprint detection (LFD) technology. Importantly, it complies with NIST certified interoperable image & template format standards (ANSI-378, ISO19794-2/4) and image compression standard (WSQ), ensuring collect and record user fingerprint in a fast, safe, and efficient way.
Multiple scanner & card reader modules can be chosen include NFC scanner, smart card reader, secure access module (SAM) card reader, front& back camera, etc. As different countries have various demands on opening an account, it will be better to choose the most suitable configuration.
If you want to more details, welcome to contact us directly.