Bianlifeng is a cutting-edge convenience store chain brand in China. Founded in 2017, Bianlifeng has completed the layout of more than 1,000 stores nationwide in less than three years, making it one of the first-tier convenience stores. Under the fierce competition among convenience stores, how Bianlifeng convenience chain stores gain competitive advantages? Telpo Multi-functional Store Cash Registers become their good helpers.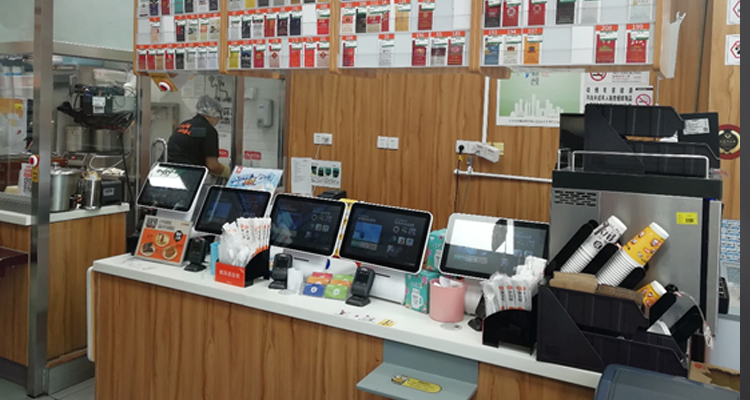 Bianlifeng chain convenience stores

Bianlifeng chain convenience stores are in the process of rapid expansion. To beat its competitors, it needs to realize the leaping development of convenience store industry and reshape the retail pattern. Bianlifeng pays attention to innovation and technology. It reaches more customers by laying out stores. At the same time, analyzing and summarizing the data of stores, combined with big data and algorithm-driven operation, helps to efficiently optimize the operation of smart convenience stores.

To meet the needs of Bianlifeng chain convenience stores, Telpo provides a multi-functional smart cash register, TPS650. TPS650 is equipped with a new dual-touch and 15.6-inch high-definition screen. Users can enjoy a larger field of vision and clearer images. The thermal printer built in TPS650 can print 80mm width paper as well as supports automatic paper cutting, perfectly meeting the demand of receipt printing for shopping malls, supermarkets and other places. With a built-in thermal printer, there is no need for businesses to purchase an external printer, which can reduce the cost.

In addition to reducing the cost, reducing the space occupied is another advantage of TPS650. Like supermarkets, peak hours also exist in convenience stores. Especially for the convenience stores near the business circle and factories, noon is the peak time for people working nearby to have a rest and eat. Many people will go to the convenience stores to buy some cooked food, snacks or drinks. No one will like the long lines, not to mention that convenience stores have very little space. TPS650 is delicate and takes up little space and is suitable for being applied in convenience stores.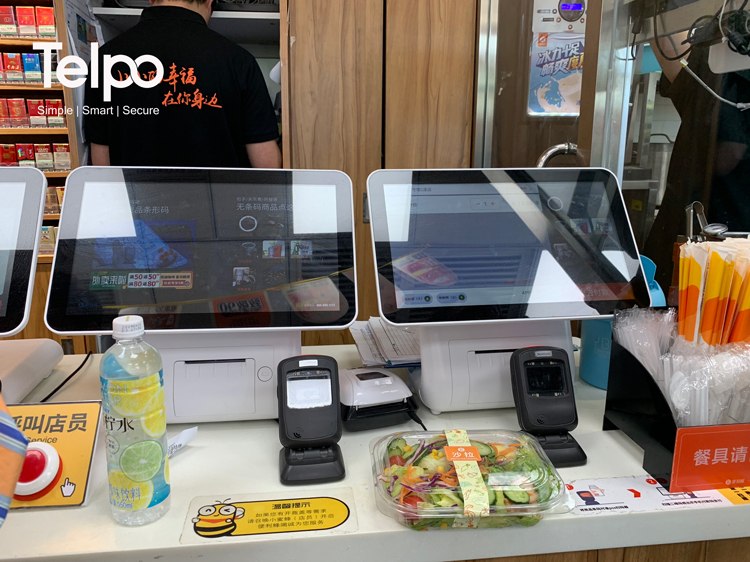 Telpo

Store cash register TPS650

With all-in-one smart cash registers flexibly arranged in convenience stores, the workload of clerks is reduced and the efficiency of cashier is improved. With the help of smart cash register, clerks can free up time for providing high-quality service. At the same time, customers have more control on their shopping and save their time of waiting in line, which improves customers' experience.

The working time of Bianlifeng convenience stores chain is 24 hours, which means it needs labors in mid-night. With multi-functional smart cash registers, less labors are needed. What's more, in mid-night, dealing with machines gives more security than dealing with people. In 2020, the number of Bianlifeng convenience stores nationwide using self-service cashiers increased by about 12%, among which the use at night reached more than 90% of the proportion.

How Telpo Smart Cash Registers Benefit Bianlifeng Convenience Stores?
Quad-core high-speed CPU ensures smooth and fast operation.
Double screen display provides clearer images and more interaction.
Rich external interface supports more functions.
Built-in 80mm thermal printer saves space occupied.
Supporting multiple payment methods makes more efficient checkout.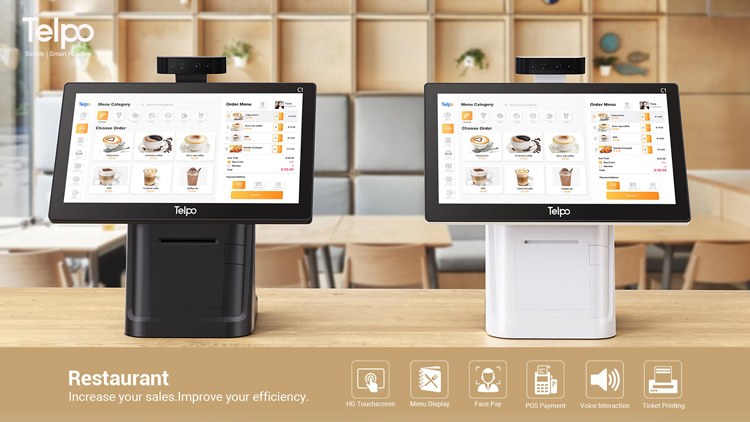 Store cash register Telpo C1 Pro

Telpo is a high-tech enterprise committed to providing customers with one-stop intelligent hardware customized solutions. With more than 20 years of technology accumulation and precipitation, Telpo has won the recognition and successful cooperation of leading customers in the industry such as Baidu, Meituan, Ali, JINGdong, Bank Of China and so on. Telpo has been making breakthroughs and innovations in new retail, smart finance, smart security, smart medical and other industries. Currently, Telpo has provided personalized intelligent hardware customization services for more than 10,000 industrial customers, and exported products such as face recognition, self-service and robots to more than 100 countries and regions. If you want to know, welcome to contact us.

Tag: retail store cash register, store cash register