As contactless digital payments become more prevalent, open-loop ticketing is gaining popularity in public transportation. With open-loop ticketing system, passengers no longer need to purchase transport cards or tickets. Instead, they can use their EMV bank cards or mobile wallets to directly pay for their journeys. This payment method offers several advantages over closed-loop payments, where tickets or transport cards can only be used for fare payments. This article will give you a detailed analysis of why open-loop ticketing system is becoming more popular.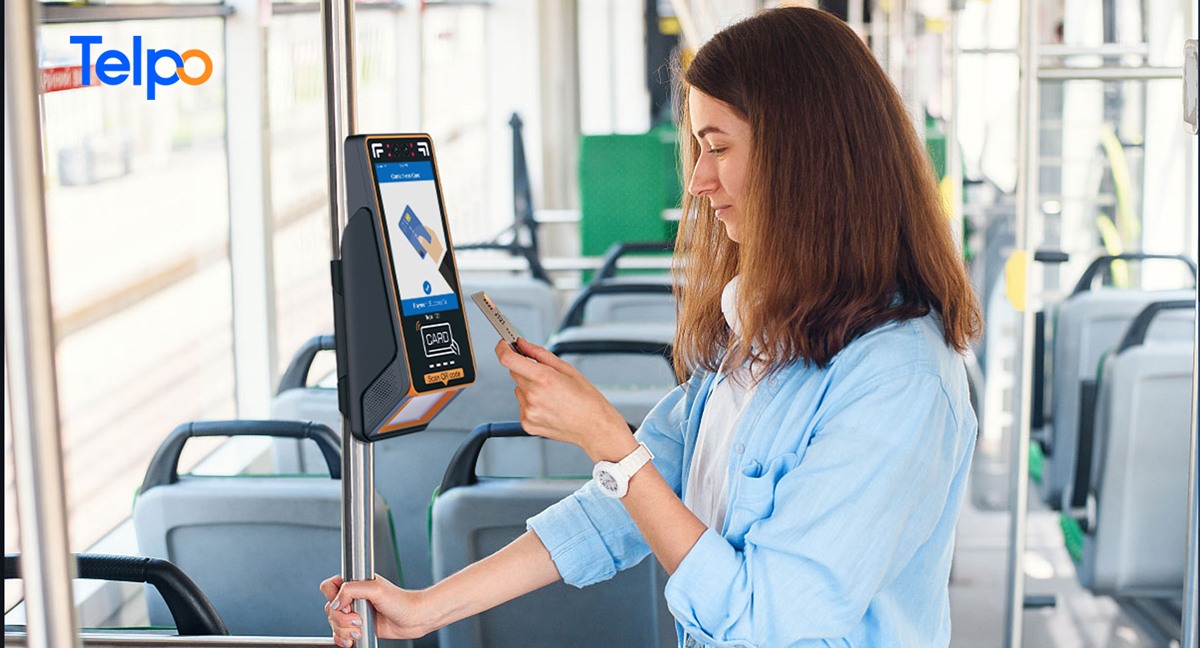 What is open-loop ticketing and payment?
Open-loop payments make tickets no longer necessary for public transport journeys. Passengers' payment cards and mobile devices can directly pay for their journeys. Payment card and mobile devices refer to EMV bank cards and mobile wallets that comply with VISA, Mastercard, and Europay standards.
Open-loop payment v.s Closed-loop payment
The opposite of open-loop payment is close-loop payment. Paying with tickets or transport cards is closed-loop payment, tickets and transport cards only can be used to pay for fares. By applying open-loop ticketing on public transport, passengers don't have to buy tickets or download any app in advance, and just use any of their cards or digital wallets to complete fare payments. The transport operators don't need to issue cards or tickets either.
There are 3 main fare models of the open-loop ticketing process: known fare, accumulated fare, and pre-purchased fare.
Known fare model
This model applies to the payment of one-way tickets. The fare is specified and won't change as distance changes. As soon as passengers get aboard the bus, payment authorization happens and the fare will be deducted from passengers' payment cards in real time.
Accumulated model
In the open-loop ticketing process using the accumulated model, the payment card is used as payment proof. The total fare of the trip is floating and will change by distance. The payment happens after passengers complete their trips. It is more cost-effective and flexible for passengers.
Pre-purchase model
This model is similar to the purchase model of monthly tickets and annual tickets. The fare purchased by passengers before traveling can be stored in their payment cards, and passengers can activate the fare product when they tap their payment cards on the validators. Compared to the other 2 models, the pre-purchase model integrates fare products of a higher value.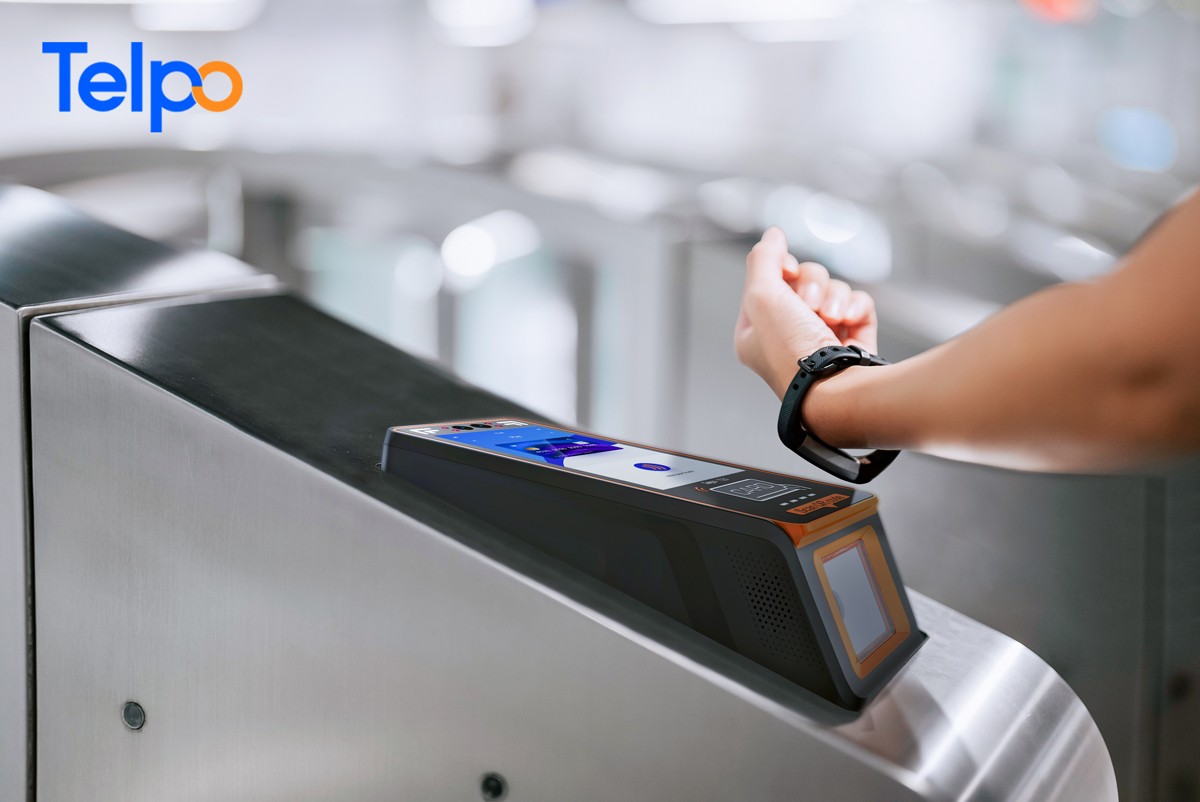 The open-loop ticketing system provides lots of benefits for fleet operators and that's why open tap and pay is winning growing popularity.
Fewer operating costs
By applying an open-loop payment system on public transport, there is no need for operators to issue transport cards or tickets. Issuing and management costs have been saved and ticket machines are no longer needed. The banks and financial institutions instead of fleet operators are responsible for issuing, storing and replacement of cards. It is a more cost-effective choice for fleet operators to introduce an open-loop payment system for less manpower and resources are required.
Improved boarding efficiency
Contactless payments are thought to be a higher-efficient payment method. Compared to paying in cash, non-contact payment costs less time, passengers just need to prepare their transport cards or QR codes in advance, then tap and pay on the bus, thus speeding up the boarding of passengers. Open-loop contactless ticketing is a more time-saving payment method, it makes any payment card or mobile device a transport card, which eliminates payment frictions and shortens the stop time. As a result, fleet service efficiency has been improved.
Enhanced passenger satisfaction
The open-loop ticketing system allows all users with any payment card to get access to public transport. It is a more friendly way for passengers, especially for visitors from other places. They don't need to do anything to pay for their fares other than tap their cards or mobile devices to the ticket validator. What's more, the shorter boarding time and more convenience will save more time and enhance passengers' satisfaction.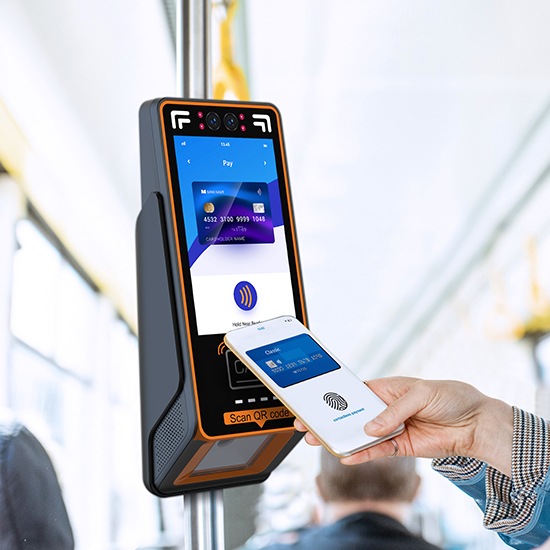 As more advantages of the open-loop ticketing system have been recognized by fleet operators, more public transports have introduced open-loop payments. However, there are some challenges in implementing open-loop ticketing.
First, it's almost impossible for fleet operators to completely replace closed-loop payments with open-loop payments in a short time. Many operators have issued their own transport cards and obtained a certain user base. Replacing closed-loop payments with open payments may dissatisfy passengers who are using transport cards and have already recharged. What method that most operators adopt is to add open-loop ticketing on the basis of closed-loop payments. But the operating costs won't decrease and may even increase by adopting this method.
Second, passengers may increase their insecurity using open-loop payment. Their payment cards are not limited to paying for their fares and they may be anxious about information leakage and payment security. As the 3 fare models mentioned above, fare costs won't be deducted in real-time, which makes some passengers uncertain whether they are charged the right amount. How to enhance the trust of passengers is an urgent problem faced by fleet operators that would like to apply an open-loop ticketing system.
Third, not everyone has a payment card or mobile device and thus not all people can benefit from the open-loop ticketing system. The elderly and children couldn't get access to open-loop payment if they don't have a mobile phone or a smart card. For these groups, adopting an open-loop payment system may add to their inconvenience.
Despite these challenges, open-loop ticketing is a convenient and efficient payment method for most passengers. As public transport becomes more intelligent, smart payment methods also become a trend. Telpo has launched a smart ticket validator T20 to cater to the latest trend.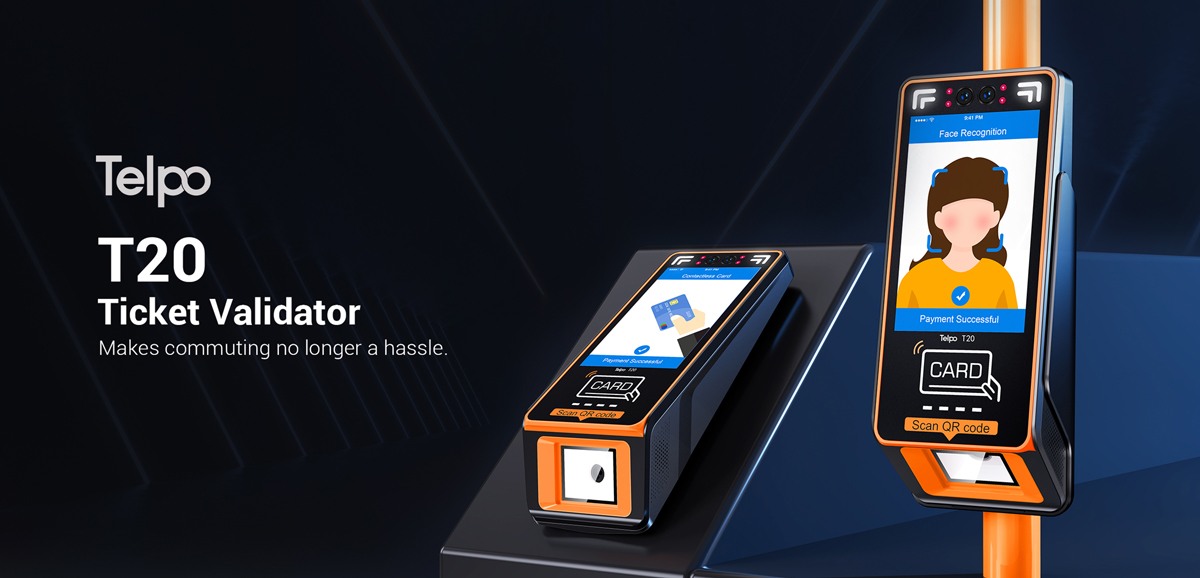 Telpo T20 is a ticket validator combining a stylish appearance, powerful performance and multiple functions. It adopts a future-proof design and has a leading protection level, including IP65 waterproof & dust-proof, IK08 impact-proof, etc. Various modern mainstream payment methods are supported, like paper tickets, transport cards, bank cards, e-wallets, QR codes, etc. Besides, dual-band GPS and Android 12 OS fully guarantee smooth data transmission.
Telpo is a smart terminal and solution provider founded in 1999 and has rich experience in manufacturing and customizing. Telpo is sincere to be your cooperative partner. Welcome to contact us for more details.
In conclusion, open-loop ticketing system is a promising payment method for public transportation. While there are some challenges in implementing the system, its benefits for both fleet operators and passengers make it a worthwhile investment.
Tag: open-loop ticketing system, open-loop payment system, open-loop contactless ticketing, ticket validator, contactless payment, EMV card, digital payment