The outbreak of pandemics is like an impetus to push all parts of the healthcare system to seriously rethink daily operations. Though telemedicine is increasingly risen for reducing face-to-face contact risk, it may not work for everyone.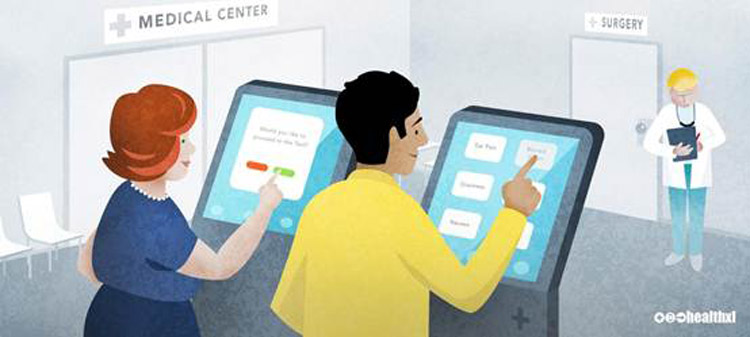 For some special patients, simply online consultation or visit can not solve their problems any better than an in-person check-up, thus healthcare services are still essential. Under such circumstances, the issues in a hospital-like long time waiting for registration, examination, pharmacy payment but a short time for diagnosis and treatment seems more urgently should be resolved.
In order to solve current existing problems at healthcare, more and more self-service kiosks were installed to make patients enjoy better services. Why self-service kiosk will be chosen as an alternative way to alleviate the queuing problem?
From the point of view of the hospital, a self-service kiosk is good to relieve workload and increase working efficiency. Once install self-service kiosk outpatient service hall, patients can use their ID card to register an appointment and get a ticket at the self-service kiosk by themselves. And then, patients can go to corresponding departments and do some relevant tests and inspections when they heard their names on the broadcast. Fewer staff could be assigned to this job and more focus on specific services.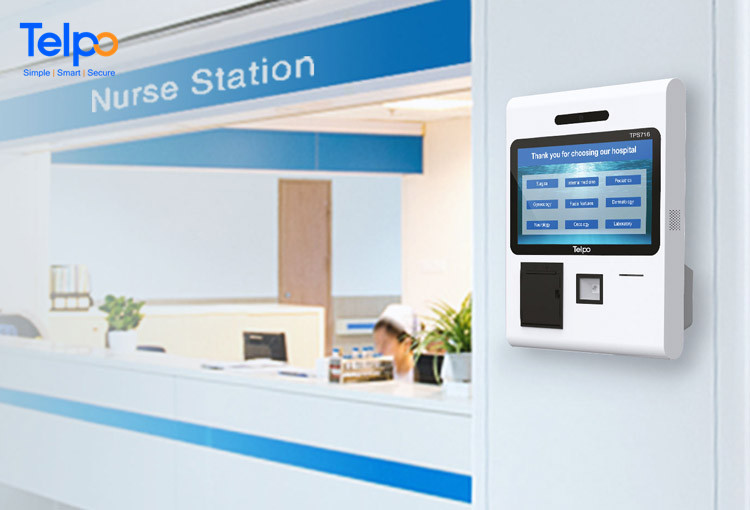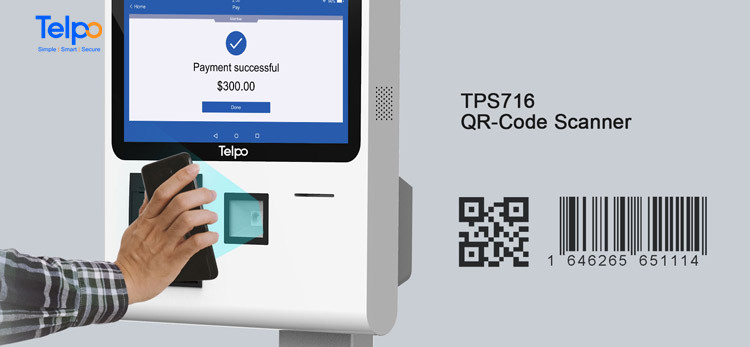 TPS716 is a compact kiosk machine for self-registration and order.
For patients, a self-service kiosk can improve clinic experience, reduce queuing time, improve satisfaction, and harmonize the doctor-patient relationships. Take Telpo self-service kiosk TPS717 as an example. As it supports dual-screens, so one screen can display the operation process to help patients easily operate according to instructions. In the other screen, hospital-related information or medical knowledge can be displayed, which provide patients more option and chance to learn their interested topic.
K17(original TPS717) supports a dual-screens display.
With sufficient space and bigger storage, self-service kiosk K17(original TPS717) can be compatible with more functions, such as SIM self-service card issuance, A4 printing, credit card payment, passport verification, face recognition, intelligent voice, etc. Truly make patients enjoy one-stop self-service in registration, payment, printing diagnosis certificate or prescription, and so on.
The huge value of self-service kiosk made it increasingly installed at healthcare. Not only does it effectively deal with hospital affairs, guarantee its efficient and orderly operation, but also is able to reduce patients' queuing time and further alleviate various problems caused by the flow of people.
Tag: healthcare, self-service kiosk, hospital kiosk machine, telemedicine
Brief Introduction: Telpo is a professional smart payment partner who focuses on the ODM service for 20 years. It mainly provides the EFT-POS, cash registers, biometric devices, facial recognition machines, self-service kiosks, and bus validators. Telpo has served more than 1000 customers abroad, including government, banks, Telecom operators, police stations, Retail shops, and offices. Telpo adheres to R&D and innovation, aiming to provide more intelligent hardware for global partners.