Recently, Telpo made deep cooperation with Alipay and Burger King, aiming to create a self-service smart terminal for new catering. As top one face payment terminal supplier, Telpo kiosks have already completely supported the Alipay face payment up to now. And it especially designs a terminal machine for Burger King.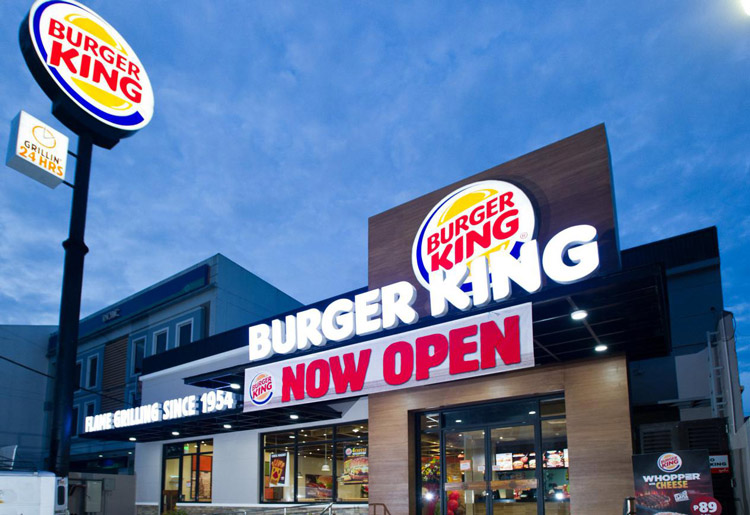 What is Alipay's face payment?
Alipay face payment is the latest payment method based on artificial intelligence, biometrics, 3D sensing, and big data risk control technology. Customers can pay with their faces without taking out their phones. The use of face payment will effectively improve customers' consumption experience and promote merchants' cashier's efficiency. What's more, it was rated as one of the top ten breakthrough technologies in the world by the global authoritative magazine, MIT Technology Review.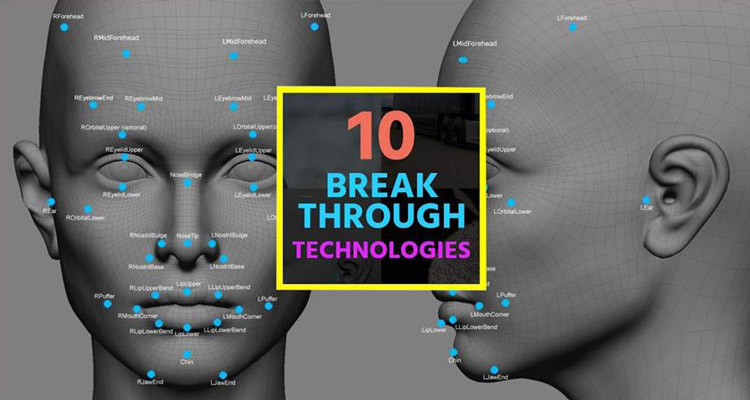 Facial Recognition Payment was rated as one of the top ten breakthrough technologies in the world
What is the benefit for Burger King to use self-order kiosks?
First, customers can complete the order and check out by themselves, which will help them save queuing time and enjoy a more convenient and fast order process in a way. Second, self-order kiosks can provide customers interactive experience and enhance their order interesting.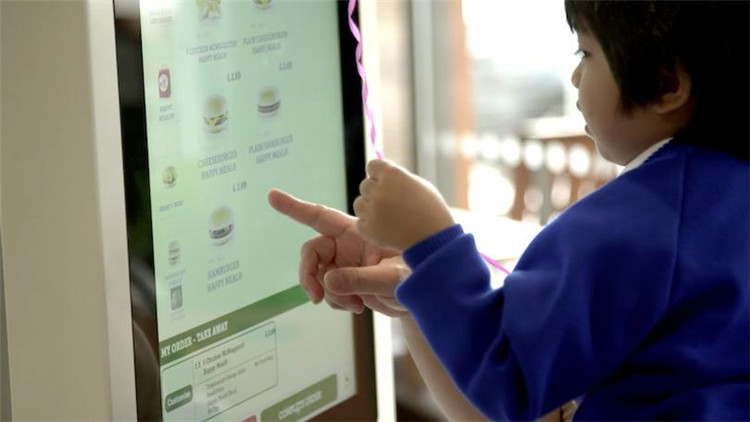 A child is learning how he orders the food.
When customer traffic is low, self-order kiosks can display restaurant dynamics and advertisements on the screen. If customers require ordering their meal, self-order kiosks will flexible return to the order interface enable customers to choose they want to eat on the touch screen. Ultimately they can pay with their faces to complete the ordering.
Smart self-service ordering operation is more attractive to young groups, which also conducive to cultivate their loyalty to the restaurant brand and form lasting consumption power.
Telpo especially designs self-order kiosks for Burger King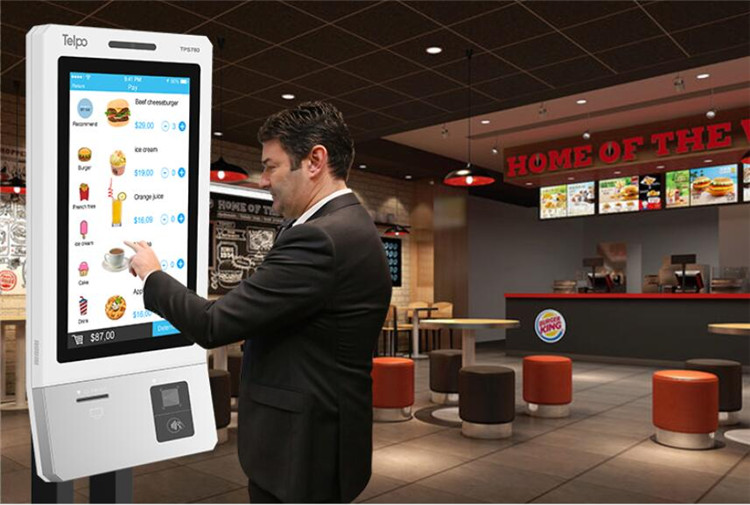 Telpo Self order Kiosk K20
As the top one face payment terminal supplier, Telpo has already provided ODM service for 20 years and also offer a various corresponding solution to global customers. In the catering industry, queuing is one of the biggest headaches matters for customers who will choose to leave when they see the long queue. Such a condition pushes the appearance of self-order kiosks.
Relevant reports show that self-order kiosks help stores enhance the customer capacity and assist merchants to increase profits by three times. As the leader in the fast-food industry, Burger King requires a more powerful self-order kiosk.
Therefore, Telpo especially designs self-order kiosks K20 (Originally called TPS781) for Burger King. This self-order kiosk is unique in that its big screen and face recognition function. Combining with Alipay software—face pay, a complete catering solution is made. Customers can order their meal in the 27 inch HD touchable industrial screen, which not only alleviates queuing time at the peak time but also reduces the ordering error rate. Customers can enjoy a more comfortable and pleasant dining experience.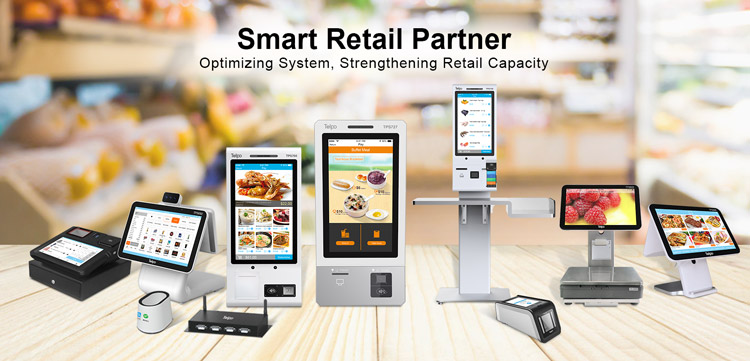 In addition, the self-order kiosk K20 (Originally called TPS781) adopts a 3D structured light camera, making the accuracy of face recognition up to 99.9%. In order to further guarantee customers privacy issues, this kiosk possesses the living body recognition technology which completely eradicates fraudulent photos or videos and other beguiling behavior. Equipping with Alipay face payment function, greatly guarantee payment security and efficiency. What's more, it contains double loudspeakers enable advertisement and the latest promotion offers such dynamic information can be shown at the idle dining time. It will help merchants to enhance customer ordering interactive and interesting.
The cooperation among Telpo, Alipay and Burger King will further provide more ordering experience to customers, which also lays a solid foundation for cooperation with new catering development. If a brand wants to stand stable in the industry, it should focus more on customers needing and improve their consumption experience. And Telpo will consistently upgrade its scientific and technical ability and continue to provide customized service for different client groups.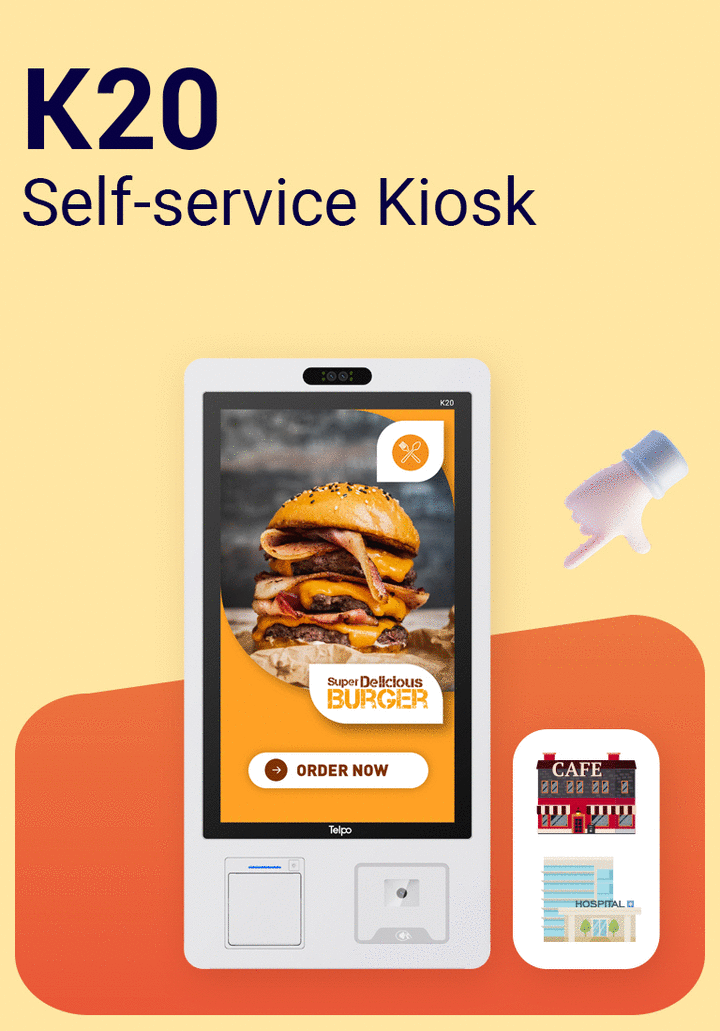 Tag: Alipay, Burger King, face payment, cooperation, self-order kiosk, self-service, terminal
Brief Introduction: Telpo is a professional smart payment partner who mainly provides the EFT-POS, cash registers, biometric devices, face recognition machines, self-service kiosks, and bus validators. Telpo has served for more than 1000 customers abroad, including government, banks, Telecom operators, police stations, Retail shops, and offices. Telpo adheres to R&D and innovation, aiming to provide more intelligent hardware for global partners.
Related Products: K20