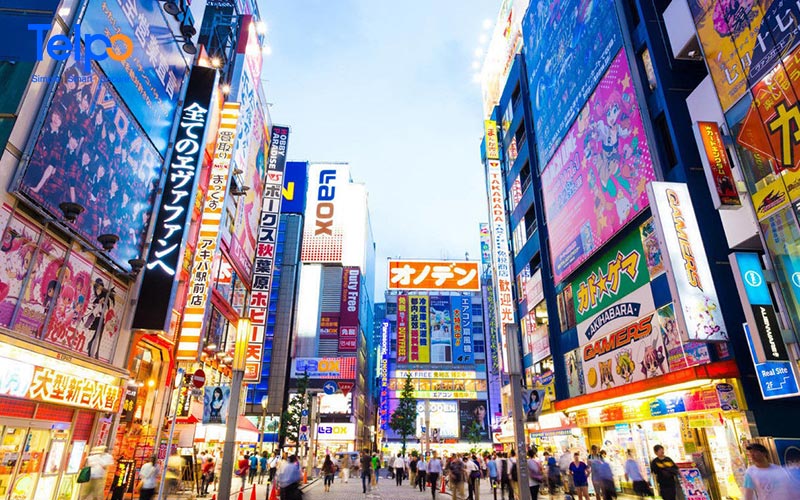 The top three convenience store (CVS) brands in the world are Japanese companies. In recent years, these CVS companies, including

7-Eleven

, the Japanese "

Family

",

LAWSON

, and

Ministop

, have all said that they will promote the

electronic settlement business

. So self-service machines are introduced, and unattended convenience stores are opened. In the trend of artificial intelligence, why does Japan attach so much importance to unmanned self-service convenience stores? This is summarized as these 5 points.



1. Smart devices make convenience stores more convenient
Japanese people are under pressure and busy. Smart devices make shopping to get rid of the limitation of time and space. The biggest advantage of the self-service terminal is that it can be used 24 hours a day, and it can easily solve the people's life needs in the middle of the night.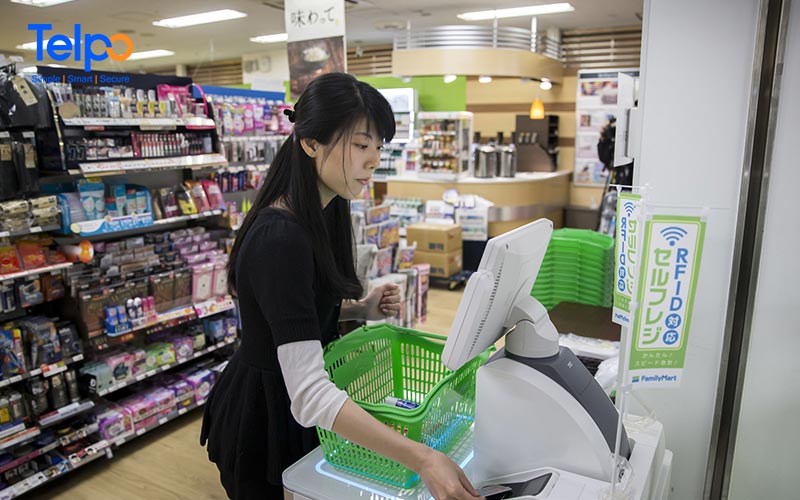 In 2017, 7-Eleven in Japan developed a small vending machine (自販機コンビニ) - put goods of a convenience store into the vending machine. It has four temperature zones, which are divided into normal temperature products and staple foods. This type of vending machine mainly sells their rice balls, sandwiches, bread, desserts, and other food. A vending machine can hold up to 75 items with systems that automatically stop selling expired food. These vending machines are also mainly installed in areas such as office buildings where it is not convenient to open large convenience stores and where the flow of people is fluctuating.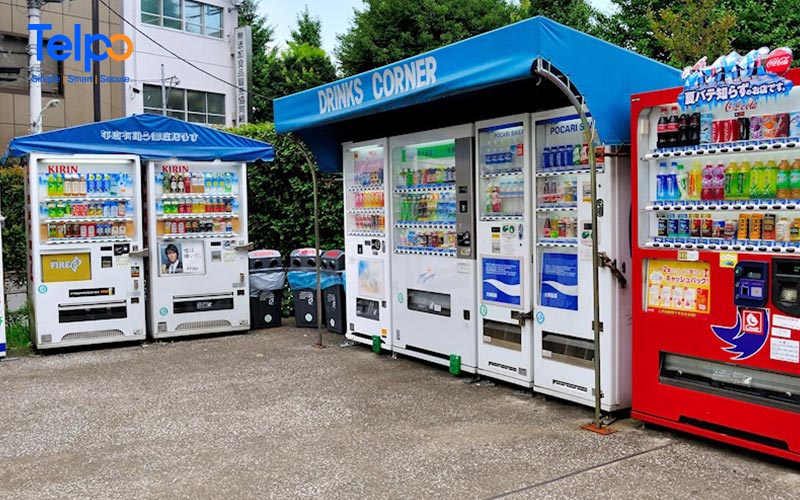 And now, vending machines can automatically sell coffee, juice, noodles, and so on.
2. New competitors join Amazon and so on.
According to the report, Amazon.com took the lead in opening a zero-story convenience store "Amazon Go" in Seattle in January 2018. China's Alibaba also promoted unmanned convenience stores. Convenience merchants in Japan have received the influence of the cross-industry giants' participation, and the trend of shop closures is increasing due to the lack of staff and the size of the regions.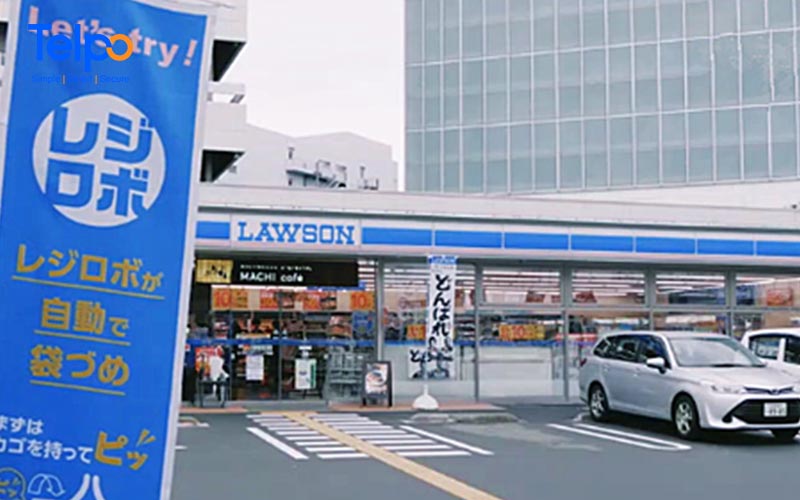 Convenience store LAWSON

The sense of crisis in large companies is always strong. The convenience store LAWSON is committed to using a smartphone for unattended ticketing. JR East Japan Railway Company has opened an unattended convenience store that can be paid by Suica at JR Omiya Station and JR Akabane Station.
In the case of a shortage of personnel in the distribution industry and rising labor costs, the 600 companies located in Shibuya also started the mini-convenience store business. Different from Amazon's "Amazon GO", this is an attempt to realize "0" shop assistants with a reduced-function light equipment system. Once promoted, it will change the way Japanese shopping is done.
3. Labor shortage
The expansion of unmanned CVS has eased the Japanese retail industry, which needs to ensure labor. With the development of Japan's aging, the dependence on foreign labor is increasing. Although various arguments such as "AI robbing people's work" are soaring, the problem of Japan's labor shortage still needs to be solved. It can be expected that the cashier-less convenience store will change the way of the Japanese retail industry in the near future.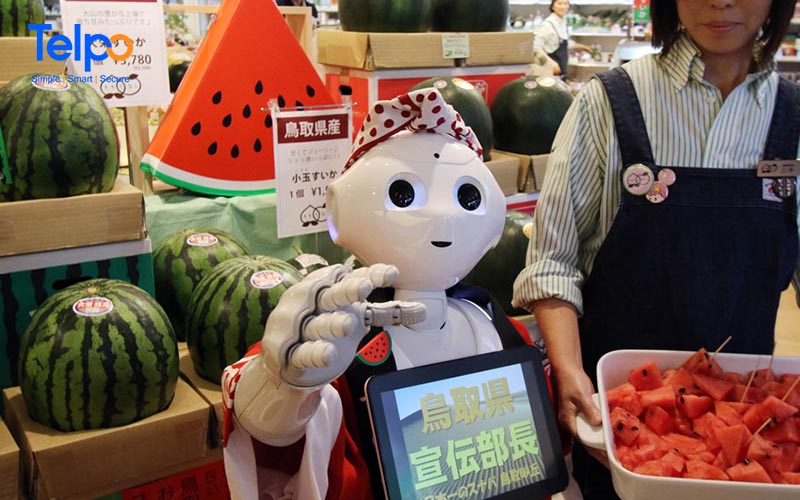 the humanoid robot is working at Japanese department store.
4.Intelligent data management
Unattended convenience stores have joined AI systems, face recognition, electronic settlement systems, and electronic access control systems. Different from the traditional convenience store shopping method, the unattended convenience store can record the entire purchase process of the customer through images, videos, data, and the like. The fragmented information purchased by the customer can be collected to facilitate the study of the customer's buying habits and preferences.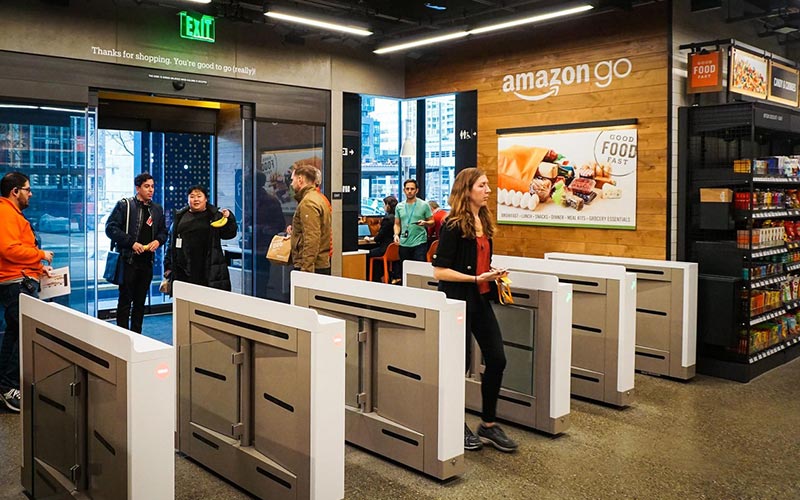 Zero-story convenience store "Amazon Go" in Seattle.
Unattended elimination of the manual data entry process, data is uploaded and transmitted in a timely manner. Product sales and inventory can be seen at a glance and can be replenished in advance according to a data situation.
5.Self-service
Japan has a habit of doing things by itself as much as possible, and not giving trouble to others. Unattended stores reduce waiting time and make shopper comfortable. More and more people choose self-service terminals to solve problems and handle transactions.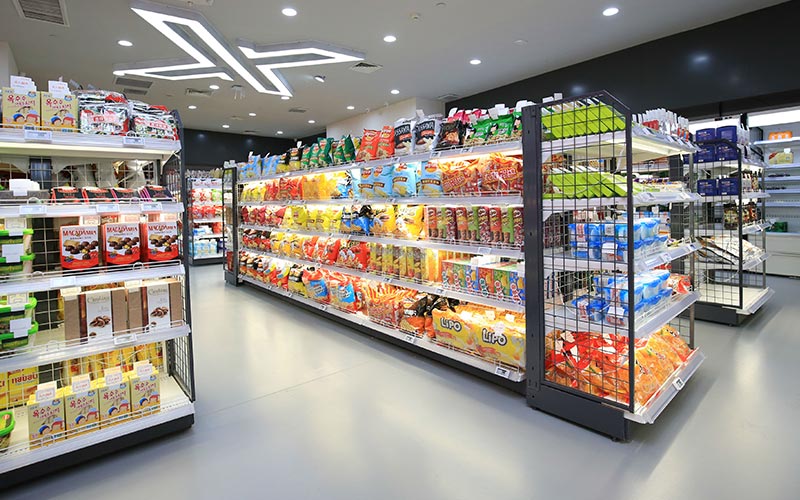 Taiwan 7-Eleven open an X-Store unmanned convenience store
Unmanned convenience stores let everything in control of customers themselves. In addition to Japan, countries around the world are exploring the development direction of unmanned retail, such as the Amazon GO cashless supermarket in Seattle, the Taiwan 7-Eleven open an X-Store unmanned convenience store, and the Chinese Bingo box. Smart devices are reconstructing our future retail stores to be smarter and more automated.
Telpo is a professional manufacturer of intelligent hardware, which R&D, design, and production of intelligent devices covering EFTPOS, face recognition terminals, intelligent ECR, self-service terminals, smart robotics, etc. Telpo is committed to building simple, secure smart retail.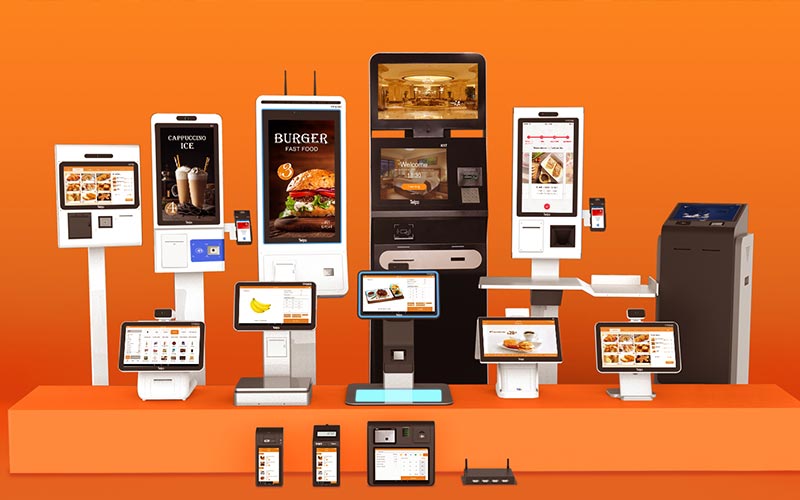 Telpo Self service kiosk device Family
Tag: self-service, smart devices, vending machine,Amazon,China, Alibaba,convenience store,face recognition, unmanned convenience stores
Brief Introduction: Founded in 1999, Telpo is a worldwide first-rate smart terminal and solution provider. It mainly provides EFT-POS, cash registers, biometric devices, facial recognition machines, self-service kiosks, and bus validators. Telpo has served more than 1000 customers abroad, including government, banks, Telecom operators, police stations, Retail shops, and offices. Telpo adheres to R&D and innovation, aiming to provide more intelligent hardware for global partners.