POS terminals are recognized as the best tool for businesses to improve efficiency, quality and flexibility. Though most retailers have enjoyed the benefits of modern POS, some smaller retailers have not introduced any point-of-sale terminal for various reasons. Luckily, the compact POS terminal comes out.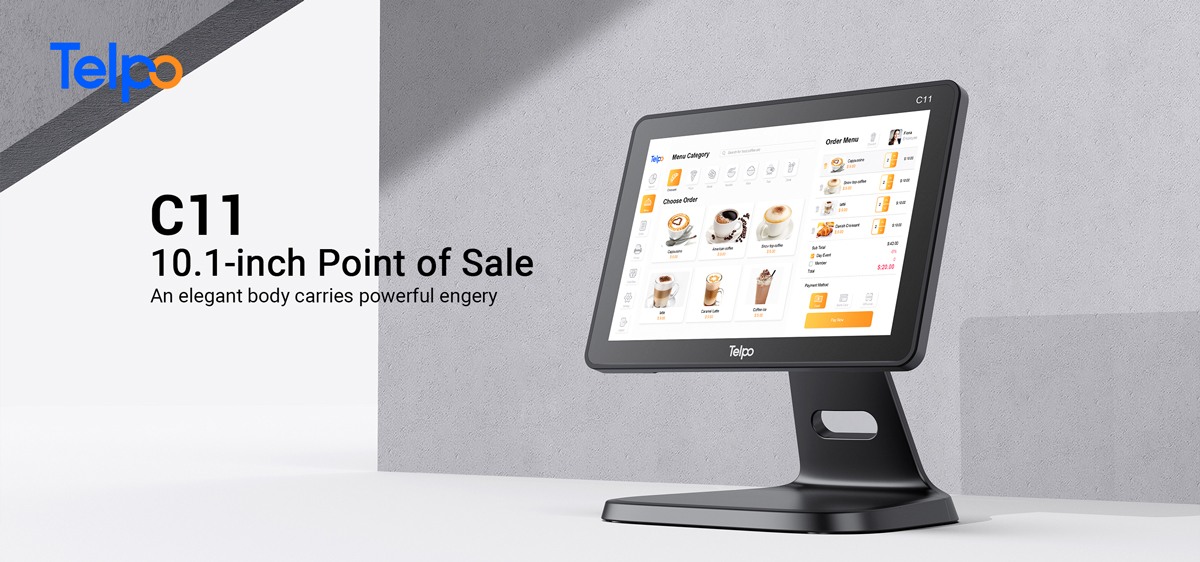 A desktop smart point-of-sale will be an ideal choice for merchants who has a big enough counter and abundant funds, for it can form a complete desktop cashier solution. However, small businesses still have some concerns about possessing a regular-size integrated desktop POS terminal.
Higher cost. A desktop POS terminal costs more than a mobile POS or Software POS, for it costs more material. In addition to the material cost, the higher shipping cost is another barrier for small retailers to purchase a desktop cash register. A typical desktop POS terminal is 2 or 3 times the size of a handheld POS terminal, or even larger. As a result, the shipping cost of desktop cash registers is also higher than other devices.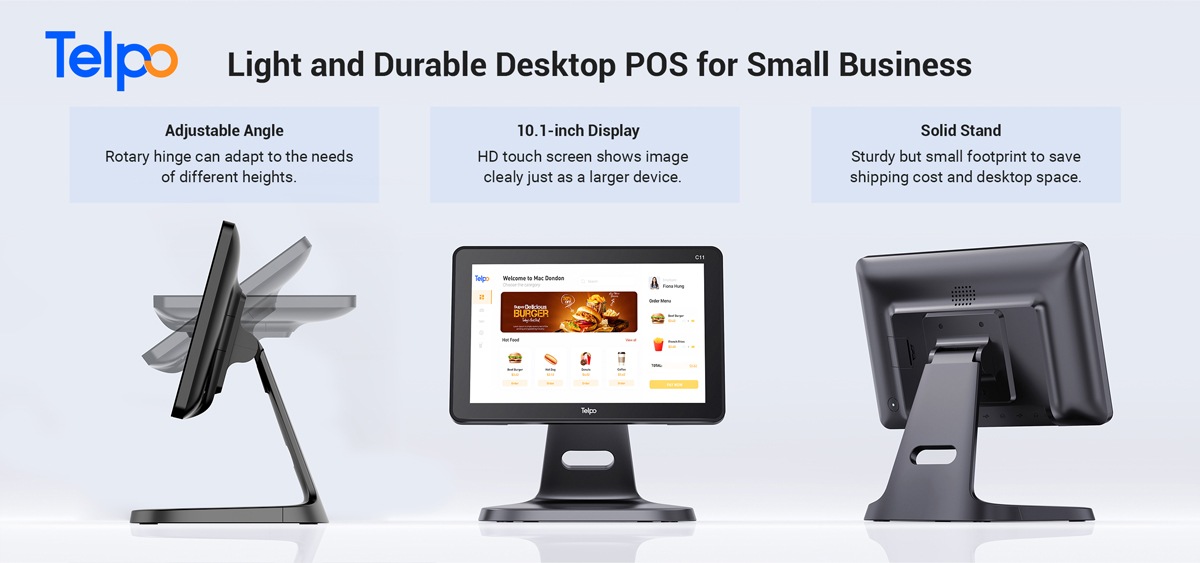 More space occupation. As mentioned above, desktop POS devices have a bigger volume, therefore these terminals take up more space. For small retail shops with limited space, the desktop POS terminal is too large to save space. The cluttered checkout counter may leave a negative impression on customers.


For small retailers who want to enjoy the benefits brought by desktop POS terminals while saving cost and space, the smaller-size POS is a better choice. As a desktop cash register, a 10.1-inch POS has all advantages that regular POS terminals have. At the same time, it can save more cost and space thanks to its compact design.
A clear and clean checkout area. The conspicuous desktop POS terminal creates a clearly defined payment-acceptance area, making customers are able to know where is the checkout counter at a glance. Additionally, the compact size of the desktop cash register frees up the checkout counter. The tidier counter leaves a positive impression on customers and attracts them to return.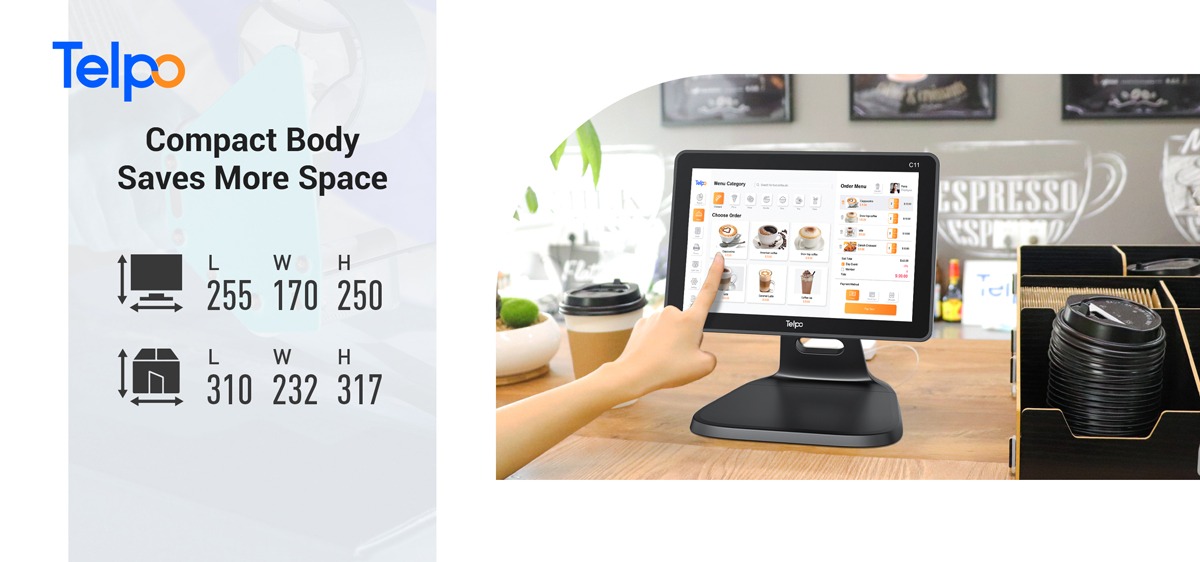 Lower costs. Thanks to the smaller size of the compact desktop POS, more material costs and shipping costs can be saved. For the small retailers that plan to introduce a smart cash register, they could spend less on purchasing the devices. Though they spend less, their needs can be fully satisfied.
Quicker transaction speed. Compared to mobile POS terminals, most 10.1-inch desktop POS devices have a higher-version OS and stronger CPU and therefore deliver greater processing power, leading to a quicker transaction speed. Besides, with a larger touchscreen, desktop POS terminals are easier to operate. Especially for small businesses that need to deal with multiple payments in peak hours, the compact desktop POS terminal can help avoid a long waiting line.
Defense against stolen. Unlike the mobile POS which is easy to take away, desktop POS terminals are nearly impossible to steal, for they are usually fixed in one place with wire connections. Unlike staff using a mobile POS who need to hold or watch it all the time, staff in the store where a desktop POS terminal is introduced, are much free.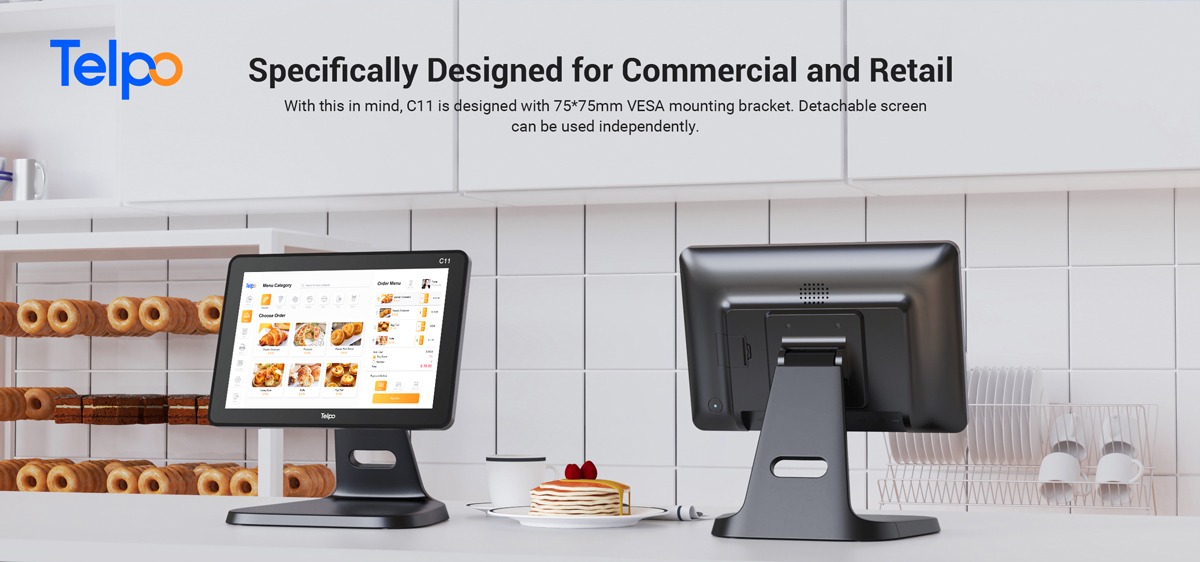 It is to meet the needs of small retailers that Telpo launches a 10.1-inch POS, C11.
Features:
Compact and stylish design. Combining the 10.1-inch touchscreen with a metal VESA stand, less space on the counter is occupied. The stylish design of the POS terminal can perfectly integrate with the modern commerce environment.
Android 12 OS and 8GB + 128GB memory. With a stable Android operating system, Telpo C11 enables more apps to run at a higher speed. At the same time, more retail data can be recorded and stored thanks to the large enough memory, and therefore users don't have to delete and back up data repeatedly.
Rich ports. Telpo C11 possesses various interfaces, including USB interfaces, RJ11, RJ12, RJ45, Audio Jack, etc. Connection to the printer, cash drawer, barcode scanner, and other devices needed can be easily achieved to facilitate your business.
Telpo platform services. Telpo MDM, Telpo Store and such platforms deliver more convenience and benefits to your business, where you can easily manage your devices and download suitable POS software.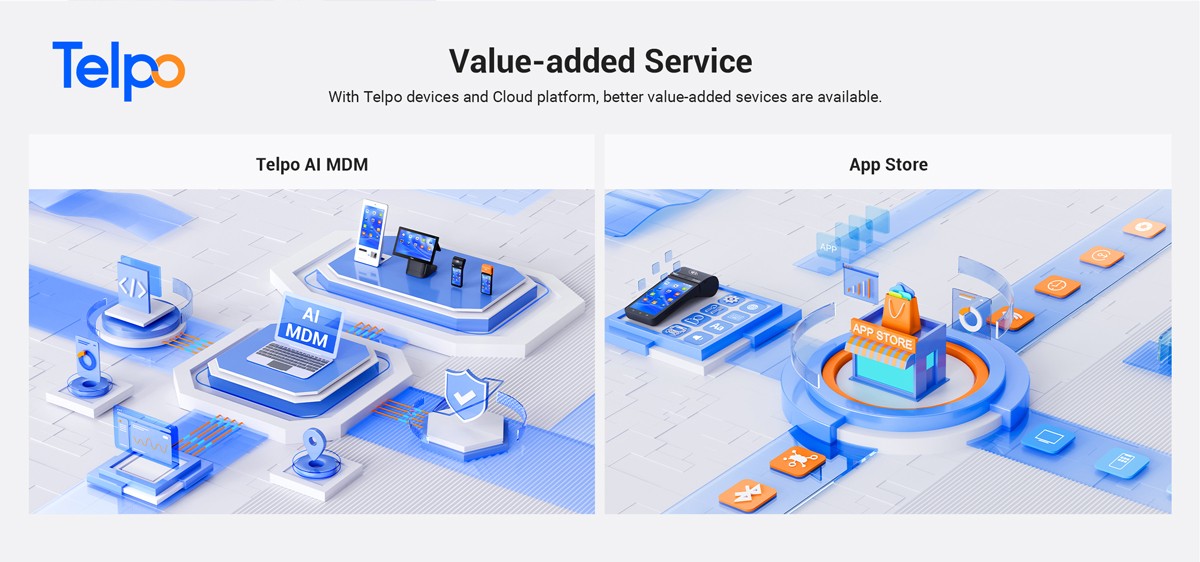 A compact, stylish and cost-effective desktop POS terminal is the most suitable choice for small retailers. Telpo C11, the 10.1-inch POS, is designed for freeing up the counter space while satisfying all payment acceptance needs. Telpo is sincere to be the cooperating partner to boost your business. Welcome to contact us for more details.
Tag: 10.1-inch point-of-sale, compact POS terminal, desktop POS, cash register