With faster-paced lives and more considerable spending power, online food ordering and food delivery gain growing attraction. It is estimated that food delivery has become a global market worth more than $150 billion in 2021, maybe more in 2022. Facing increasingly fierce competition, how the catering businesses can win? A mobile POS may greatly help you!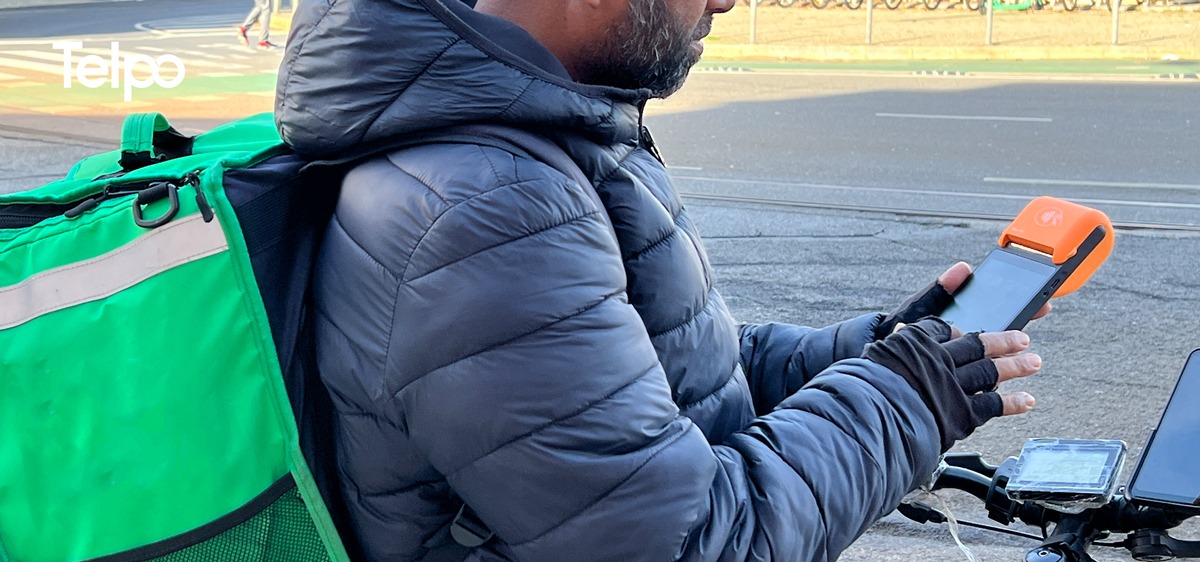 Though the online food delivery industry has become more mature, many consumers still face some troubles when they are enjoying food delivery services.
Alice, a college student
"Once I invited my friends to my house for a party and I happily called a restaurant to order our dinner. When the meal arrived, we were disappointed. We asked for 3 chicken wings on the phone but only got 2. What's worse, the extra sauce we ordered was nowhere. Our good mood was ruined by the food delivery."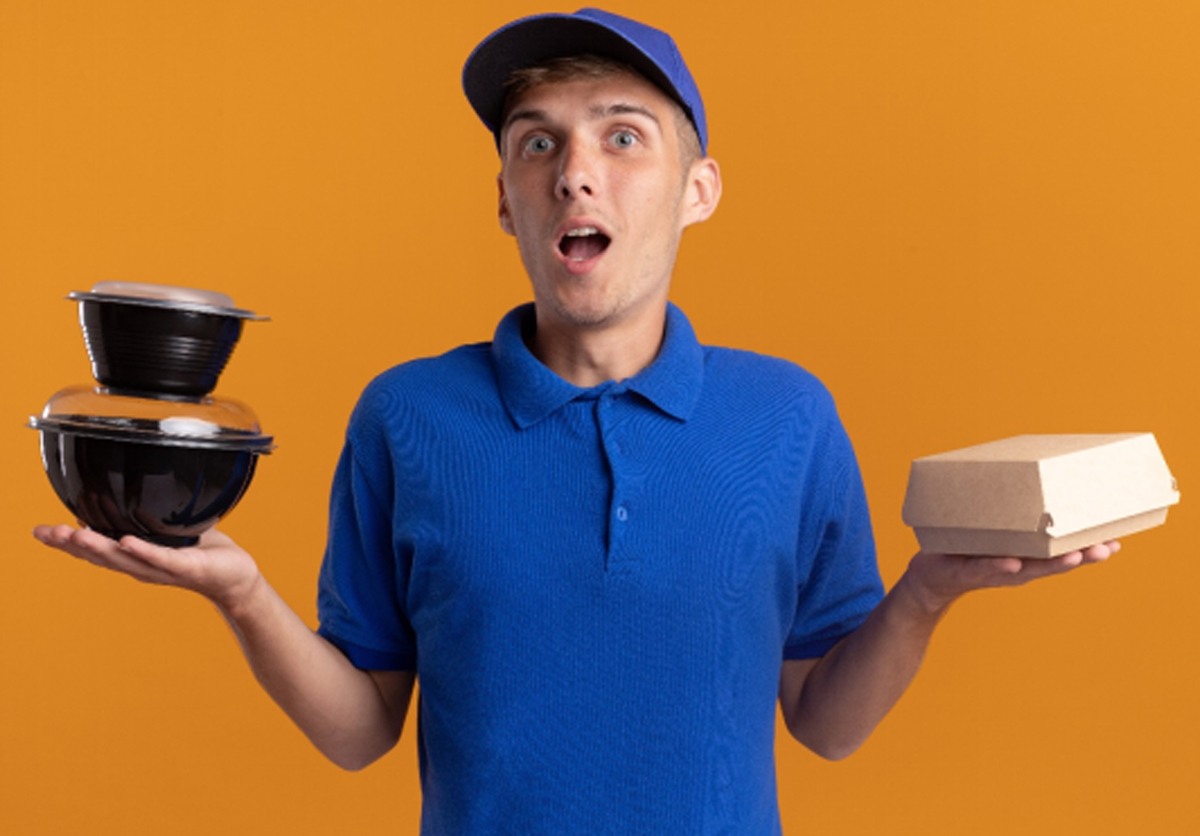 Jack, a company employee
"I ordered takeout because I was working overtime, but I didn't get it for a long time. I checked the order on the platform, but no one told me where my delivery was or when it would arrive. 2 hours later, I finished my work and received my food delivery."
Mary, a retired elderly
"I wanted a receipt and the courier said I needed to print it in person at the restaurant. What a big trouble! I have to take a bus and go a long way to get there."
Can you believe that? Just a smart mobile POS that supports multi-payment, printing, and GPS tracking can solve all of the above problems.
A multifunctional mobile POS brings your food delivery business more benefits than you expect.
Accurate order delivery
It is common for the restaurant to take multiple orders at the same time, therefore it is not uncommon for a courier to deliver multiple orders on the same route. It is easy for the courier to get the orders mixed up when he is in a hurry, which is more likely to happen to rely on memory or paper notes. In contrast, relying on mobile POS to electronically store order information is a more credible choice. In this way, couriers can confirm whether they deliver the food to the correct address before ringing the doorbell.
Faster delivery and real-time position reporting
The consequences brought by the courier who got lost are not only delayed food delivery, but the dissatisfied customers, wasted resources, and lost profits. Luckily, mobile POS terminals that support GPS tracking can help with this problem. The devices that support accurate positioning are able to map out routes for the couriers, ensuring they can arrive at destinations timely and accurately. At the same time, couriers' real-time locations can be uploaded to the restaurants. Customers can track their orders and know where their food is.
Modern payment options
Paying in cash may have been out of date. The mobile POS can provide a variety of modern payment options, which may be more in line with customers' consumption habits nowadays. Thanks to the smart mobile POS, couriers can deal with customer payments not reliant on a cash register. They can process digital payments faster and customers don't have to count the exact amount of cash. A more satisfactory customer experience can be brought.
High-speed receipt printing
The mobile POS with the printing function enables the couriers to hand the receipts to customers right away. There is no need for customers to go to the restaurants in person just for printing their payment vouchers. Customers are able to check the order details as soon as they receive their food delivery, which safeguards their interests better. The high-speed printer greatly improves the efficiency of couriers and provides more convenience for customers.
Since mobile POS terminals bring lots of benefits, it is a priority for restaurants running delivery and take-out business to introduce one. I strongly suggest the slim and modern mobile POS launched by Telpo, M1.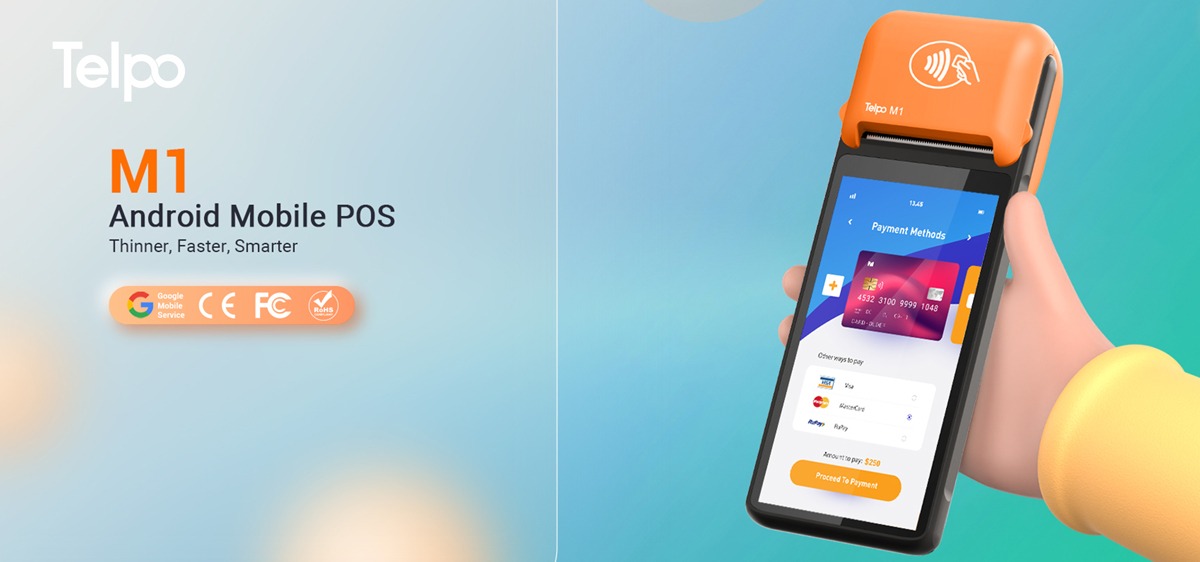 Features:
l Excellent performance. Android 11 OS + Quad-core 2.0GHz CPU ensures smooth operation, and high efficiency can be kept during peak times.
l Multiple contactless payment options. Equipped with an NFC reader and QR scanner, Telpo M1 supports modern payments like QR codes and NFC cards.
l 80mm/s high-speed printing. With the 58*40 paper receipt, clear order details are displayed.
l Accurate GPS tracking. Supports GPS / A-GPS, GLONASS, BeiDou, etc., efficiently guiding the couriers to the right destinations.
l 18W quick charging. 65% charged in half an hour, and 8-12 hours of continuous working time are enabled by the fully-charged device.
Telpo M1 is a smart mobile POS that is easy to carry out and is a fitting device for food delivery. Don't fall behind your competitors and take action immediately! Win the food delivery wars together with Telpo! Welcome to contact us for more details.
Tag: food delivery, mobile POS, courier, takeout