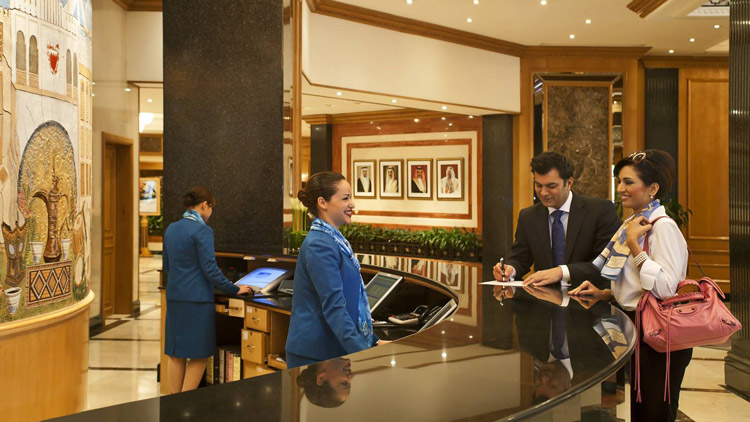 As we are at a fiercely competitive society, people tend to a fast speed lifestyle. How to save time and improve working efficiency becomes the priority issue of the majority of people, particularly those who are on business. They are eager to reduce unnecessary time on the road and even at the hotel. Fortunately, an article called "Speedy Check-In Lets Hotel Guests Bypass Front Desk" published at New York Times in 2013, telling us a good new that hotel around the world is moving to electronic and hotel check-in kiosk model to help people save their time.
What is a check-in kiosk?
It is an unattended, simple operation, convenient and quick query human-computer interaction equipment. Guests can check-in and check out through the self-service facilities. It has service integrity, visibility, systematization, and maintainability, which effectively guarantee the hotel automated processing service.
Why the hotel should adopt check-in kiosk?
To begin with, the check-in kiosk can take away the time-consuming duty of registering, with a much lower risk of human error. Allowing technology-savvy customers to use hotel check-in kiosk will also free staff to help the customers who hold up queues—the ones who demand different rooms and who have endless lists of questions and complaints.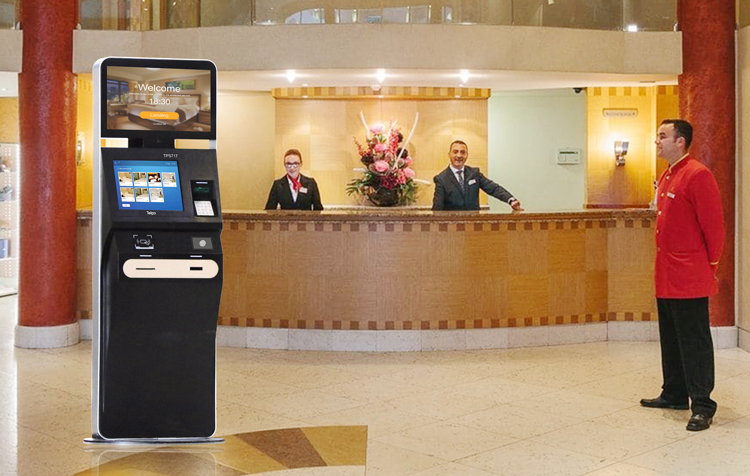 If the reception staff can ensure the check-in goes smoothly and sell the late check-in customer something to eat, the hotel will save money on staffing, increased its revenue and increased customer satisfaction. Therefore, it will not only relieve customers fatigue and lighten them up as they can check in more quickly and conveniently but also it will help the hotel update its reputation.
How will check-in kiosk work?
Currently, many students will choose to go to travel to relax and gain inspiration to embrace the future after finishing the fierce competition of the entrance examination. They can firstly choose their ideal hotel and room type at their phones, gaining information such as a QR code after successfully paying it. And the guest can scan the QR code at the check-in kiosk when they reach the hotel. The machine will automatically assign a responding room and spit out the room cards, and the guest can head upstairs.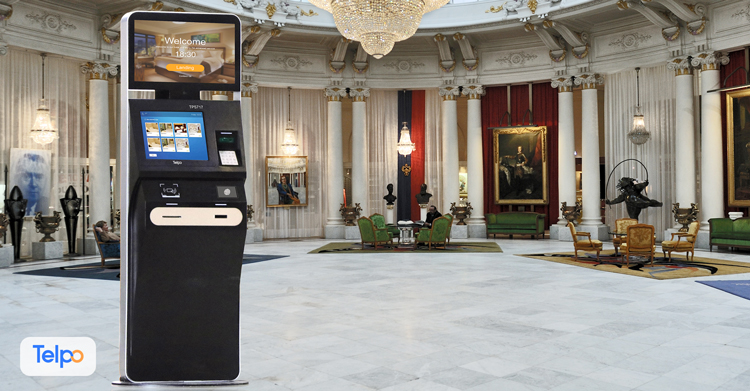 Telpo Self Check-in Kiosk K17(Orginal TPS717) strengthens hotel ability
Telpo, as a professional intelligent technology hardware supplier, can help hotels strengthen its capability by offering its check-in kiosk. It is an Android smart self-service check-in kiosk with a sleek design and digital touchable interface. There are two displays at this machine. The 17-inch touchable main screen with high definition allows the guest to confirm its booking reservation.
The 23.6-inch large customer screen can continuously display advertising content, bringing additional advertising revenue to the hotel by attracting customers. Furthermore, it contains a card distributor which allows it to record customer's check-in or check-out information according to the instructions of the system and issue or receives the room card.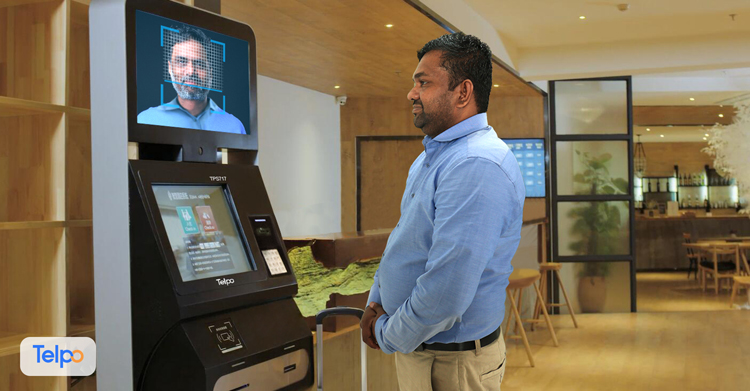 This smart printing voucher machine with inbuilt 80mm width paper and 150 dot/s printing speed, guaranteeing the printable head's average life of up to 100km. It also supports password keyboard input and IC card reading, customers can make a double certification according to hotel rules and regulations.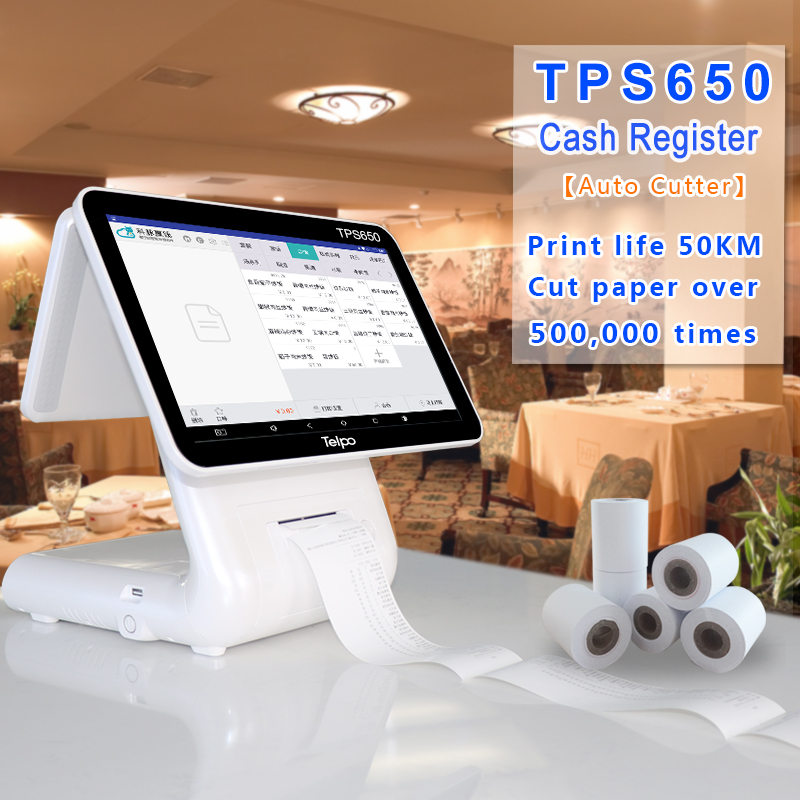 Keywords: check-in, check out, kiosk, hotel, reservation, card distributor
Brief Introduction: Telpo is a professional smart payment partner who mainly provides the EFT-POS, cash registers, biometric devices, face recognition machines, self-service kiosks, temperature scanner, and bus validators. Telpo has served for more than 1000 customers abroad, including government, banks, Telecom operators, police stations, Retail shops, and offices. Telpo adheres to R&D and innovation, aiming to provide more intelligent hardware for global partners.