In the era of efficiency, the fast pace has become the main theme of young people's lives, and fast food restaurants like McDonald's and Burger King ushered in their golden age. How to make your fast food restaurants stand out in the fierce competition?
A suitable POS terminal may help you provide the fastest services for your customers. How to choose the most suitable POS terminals? Come and have a look at this POS hardware guide for fast food restaurants.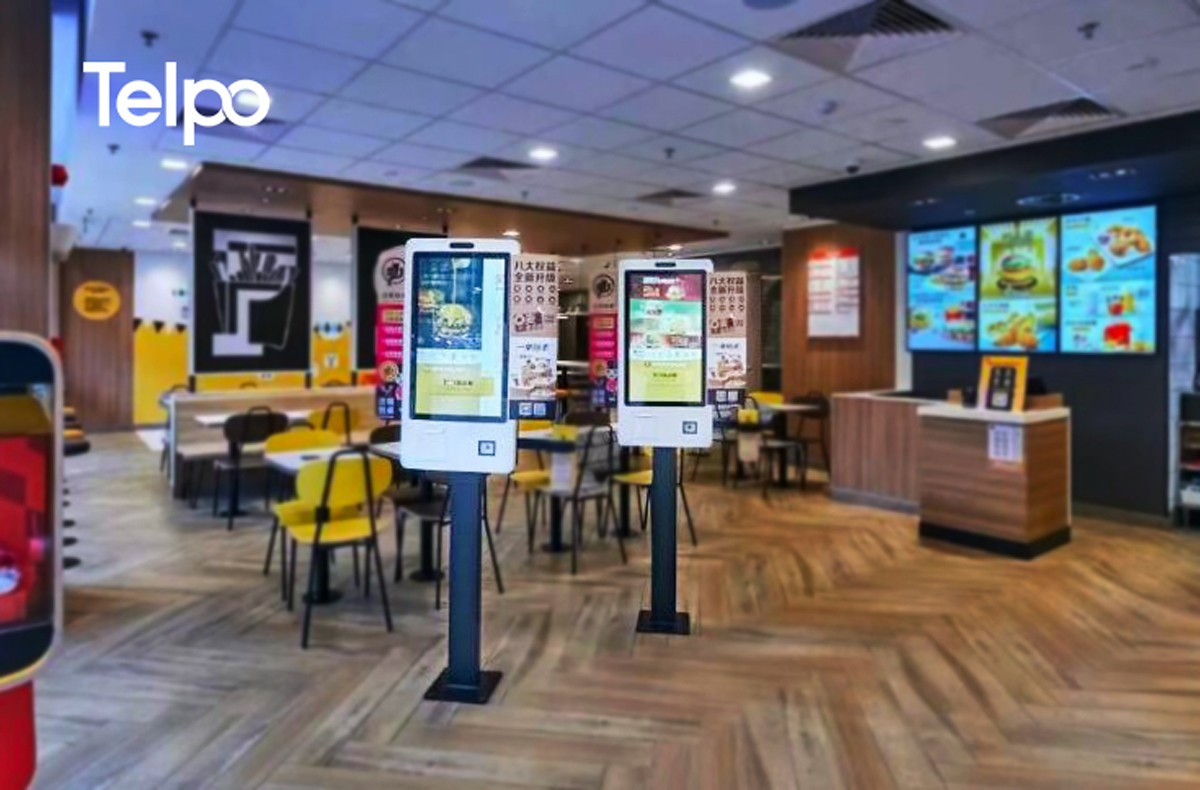 Be
fore you start purchasing a POS terminal, you had better clarify your needs for function configuration.
HD Touchscreen Monitor vs. Non-HD Touchscreen Monitor
A high-quality HD touchscreen monitor is essential for taking orders and entering data quickly and accurately. A display that is sensitive, high-definition and easy-to-operate, allows users to do more than less. Thereby, customers are able to enjoy a pleasant and efficient experience.
Single Screen vs. Dual Screen
If you're on an ample budget, a dual-screen cash register is the best option. A desktop POS terminal with a customer-facing display can greatly improve efficiency, for the reason that customers are able to confirm whether the order placed is correct or not. At the same time, customers can correct mistakes in their orders immediately, which can save more time and avoid more trouble.
Thermal Receipt Printer or Non-thermal Receipt Printer
Receipts are the consumption proofs for customers to pick up food and are indispensable in fast food restaurants. Choosing an easy-to-use receipt printer with a high printing speed can help you deal with the checkout process. A thermal receipt printer is a good option for fast food restaurants, as it can quickly print receipts without the need for ink or toner.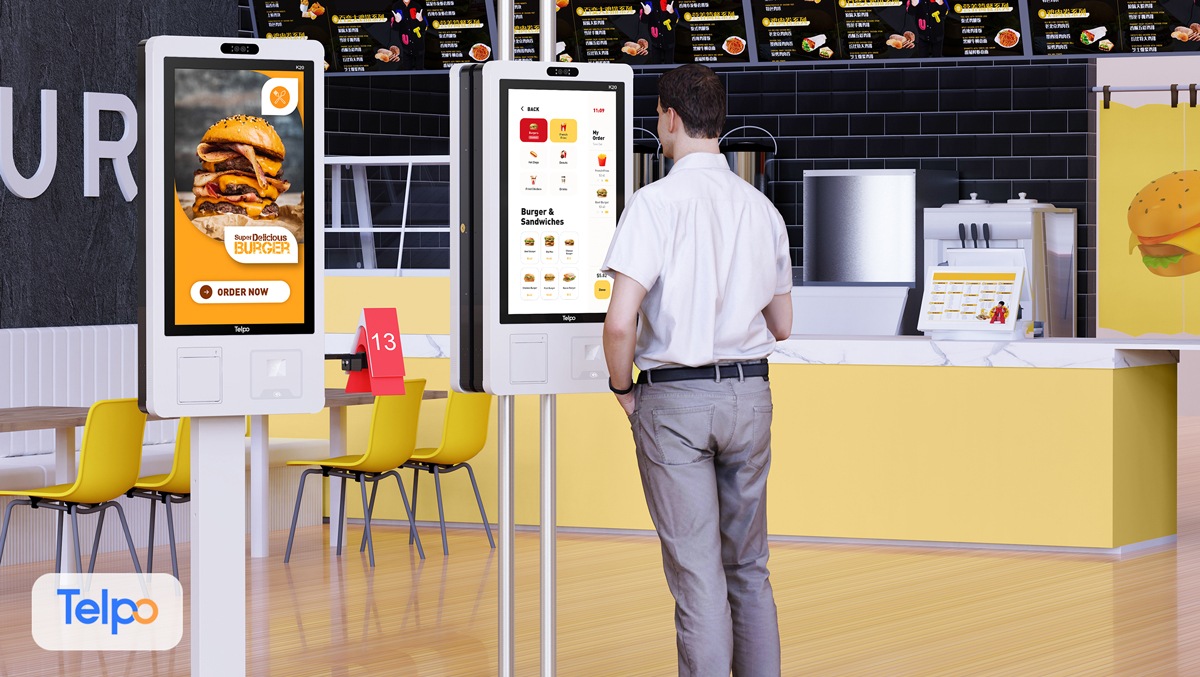 Whether a KDS is needed
The kitchen display system is an efficiency-enhancing tool for fast food restaurants. KDS is capable to transfer the demands of orders from the front desk to the back kitchen. The specific requirements of each order can be accurately delivered and the kitchen workflow can be better managed. Different from the selection of ordinary touchscreen monitors, the kitchen display should have higher protection demands as the kitchen environment is more complex and thus it should be water-proof, oil-proof, and heat-resisting.
Whether payment terminals are needed
As a fast food restaurant owner, you had better purchase the payment terminals according to the payment habits of your customers. As most customers of fast food restaurants are youngsters who get used to using digital payments, QR-code scanners and credit card terminals are supposed to be used in fast food restaurants to satisfy payment needs.
Whether a cash drawer is needed
It is not necessary to introduce a cash drawer in fast food restaurants. However, if you are on an ample budget, introducing a cash drawer is also OK, as it can satisfy the payment demands of using cash and storing cash, coins, and receipts.
Advice
All in all, an ideal POS terminals for fast food restaurants have the features as follows:
🔸Equipped with a sensitive touchscreen with high definition, a dual-display is better.
🔸High-speed receipt printer.
🔸KDS is a helpful tool for kitchen management.
🔸Choose the payment terminals according to the reality of your fast food restaurants.
🔸Choose the cash drawer according to the reality of your fast food restaurants.
Telpo is a reliable smart terminal and solution provider with 24-year experience. Telpo provides a variety of options to satisfy the demands of fast food restaurant owners.
Telpo C2 is an elegant flagship POS that takes up smaller desktop space and is specifically designed for restaurants.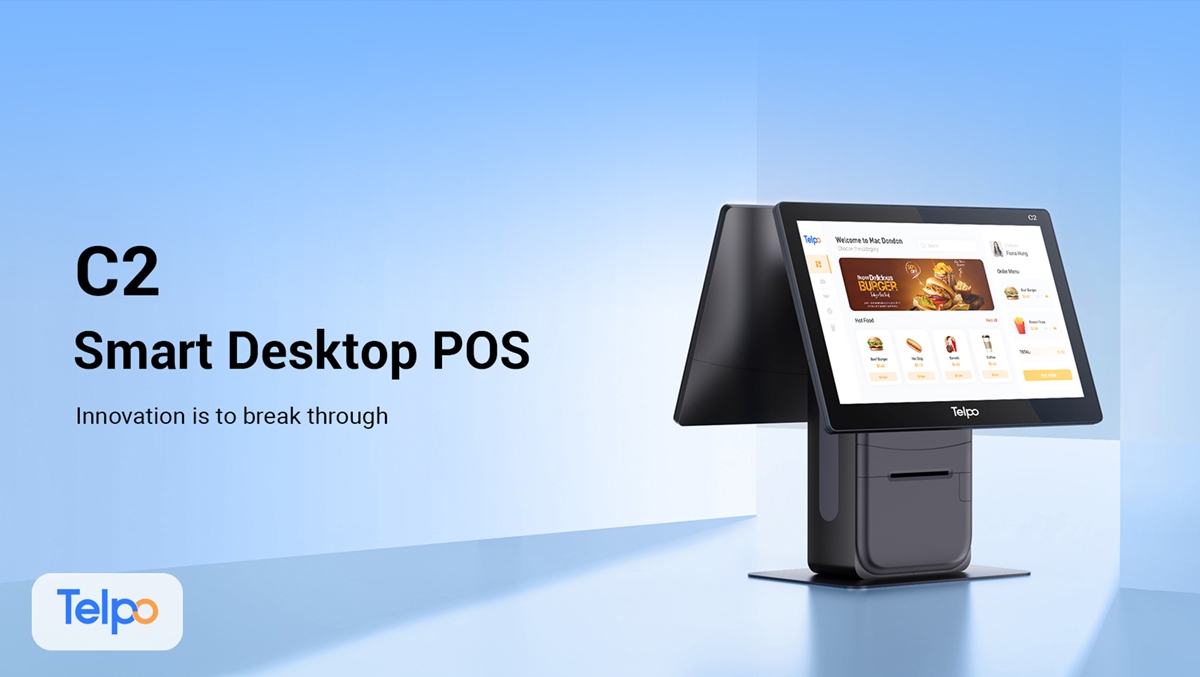 Features:
🔸High-performance processor: Up to Android 12, quad-core 2.0GHz or above.
🔸Multiple customer screen options: 15.6" + 15.6", 15.6" + 10.1-", and single screen.
🔸200m/s thermal printer: Built in 80mm Seiko thermal printer, multilingual printing.
🔸Rich Interfaces: 4 USB, 1 Micro USB, 1 DB9(RS232), 1 RJ12, 1 RJ45, 1 Audio Jack, 1DC port.
🔸Hidden cable management: reduce desktop clutters and keep counter tidy.
Telpo C8 is an Android Point-of-Sale with a detachable bracket that is designed for flexibility, which can provide a smooth user experience.
Features:
🔸High performance: Android 11 OS, Quad-Core 2.0GHz CPU, Up to 8GB DDR+128GB eMMC Memory
🔸Detachable bracket: Reduce volume and packaging costs
🔸Rich screen options: 15.6-inch + 15.6-inch, 15.6-inch + 10.1-inch, 15.6-inch + 15.6-inch portrait, 15.6-inch single screen, 15.6-inch + Nixie tube
🔸Modular design: Integrate NFC reader or face recognition camera
🔸Rich interfaces: RJ11, RJ12, RJ45, USB *4, Audio port
🔸Technical support and platform services: Offer SDK, and AppStore, Telpo AI MDM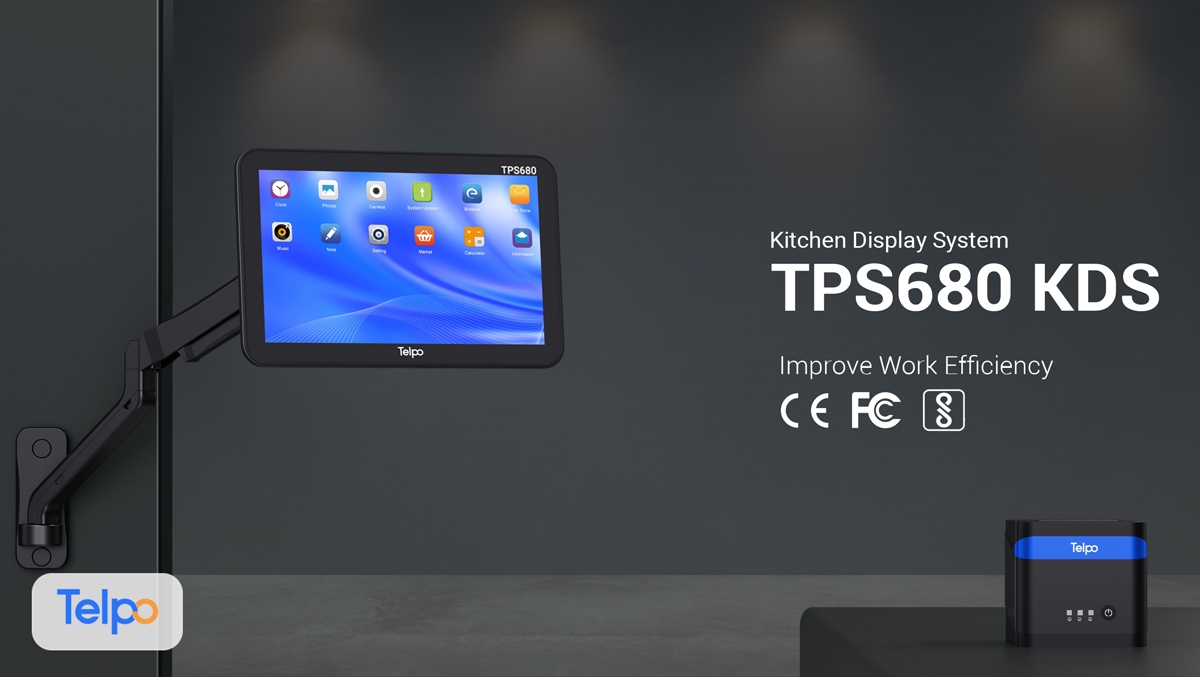 KDS, TPS680
TPS680 is a reliable KDS monitor with a high protection level and easy installation methods. It is specifically designed for the back kitchen environment.
Features:
🔸Good performance: powered by Qualcomm's high-performance processors, combined with Android 9.
🔸Industrial-grade protection level: anti-oil, wear-resistant and resistant to high temperatures.
🔸Flexible installation: Supported by a wide range of VESA compliant KDS brackets. No matter where you want to place it, including table tops, windowsills, ceiling mounts, walls, etc.
🔸Rich interfaces: it can provide enough interfaces for the keyboard, scanner, and printer.
It is a good choice to introduce a self-service kiosk. It offers an all-self-service ordering option without any employee involvement and gives customers more autonomy.
Features:
🔸Top Brand Quick service restaurant(QSR) Kiosk Providers such as Burger King.
🔸27'' multi-touch screen brings vivid pictures and advertising display.
🔸80mm thermal printer with auto cutter, fast printing up to 220mm/s.
🔸Abundant payment options: NFC card, QRcode and financial-grade face recognition.
🔸Simple installation brackets: wall-mount, floor-standing, pole-mounted.
As a smart terminal and solution provider, Telpo has more than 20 years of customization experience. Telpo has a perfect customization process to meet all demands of customers. Telpo's POS terminals have served customers from 120+ countries and won recognition. Telpo has the confidence to be a cooperative partner to boost your business. Welcome to contact us for more details.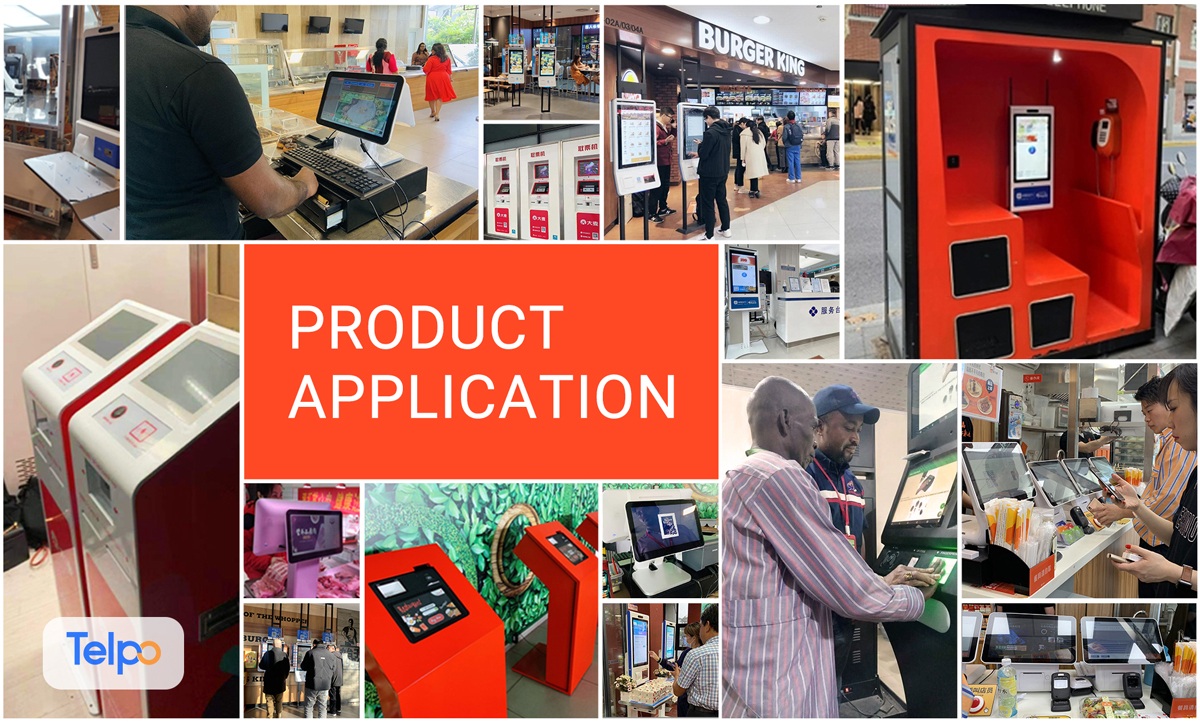 Tag: POS, POS hardware guide, fast food restaurant, Point-of-Sale, self-service kiosk