How WillRCEP Promote Worldwide Economic Development?
Recently, the RCEP officially came into force, marking thelaunch of the free trade area (FTA) with the largest population, largesteconomic scale, most diverse membership structure, and the greatest developmentpotential in the world.
What is RCEP?
The RCEP is the short name for RegionalComprehensive Economic Partnership, which aims to reduce tariff and non-tariffbarriers, implement regional economic integration and establish a unified freemarket trade agreement through member countries open their markets. Theagreement was initiated in 2012 by the ten ASEAN countries (Brunei, Cambodia,Indonesia, Laos, Malaysia, Myanmar, the Philippines, Singapore, Thailand, andVietnam), and officially signed on by video on November 15, 2020. Membercountries include ten ASEAN countries, China, Japan, South Korea, Australia,and New Zealand.
Interms of population, economic size, and trade volume, the population of RCEPmember states covers 2.2 billion people, accounting for about 30% of theworld's total population. The total GDP reaches $25.6 trillion, accounting for29.3% of the global economy, and the regional trade volume reached $10.4trillion, accounting for 27.4% of global trade. Therefore, the RCEP is regardedas the world's largest free trade agreement.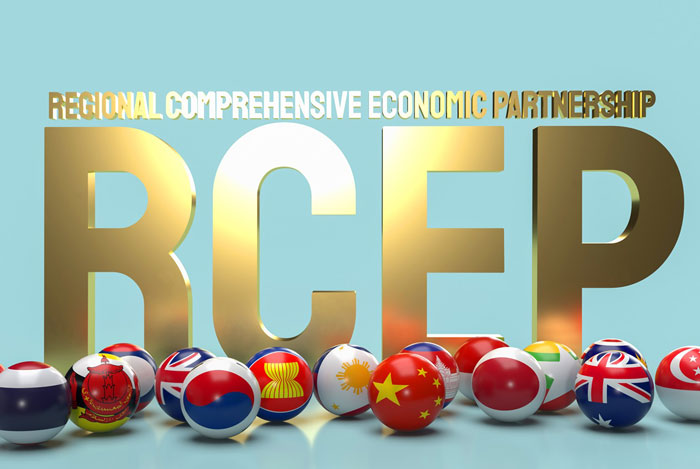 How will RCEP promote worldwideeconomic development?
The trade and investment liberalization and facilitationmeasures and unified economic and trade rules inside the RCEP agreement willsignificantly reduce the operating costs and operation uncertain risks. It willprovide institutional support for stabilizing regional industrial and supplychains, accelerate the flows of goods, technologies, services, and capital, andcreate trade-generating effects.
Boost market confidence, promoteafter-epidemic global economic recovery
Affected by thepandemic, the global economy, international trade, investment, and consumption weredramatically reduced. Against the backdrop, the implementation of the RCEP canease many risks and uncertainties during the regional economic recovery, boostmarket confidence and inject new impetus to economic recovery and long-termprosperity in the region and the world.
RCEP will also improve regional trade and investment growth,which is good to improve global trade and welfare growth. In addition, above90% commodity trade will achieve tariff-free among the region, and complement existingbilateral free trade agreements. It will further enhance the overall level ofliberalization in the region, significantly lower the cost of intra-regionaltrade, and significantly boost trade.
It is estimatedthat the RCEP will increase the regional real GDP, export, and import volume by0.86%, 18.30%, and 9.63% respectively by 2035. The regional economic healthwill cumulatively increase by $250.3 billion, and the global real GDP andimport and export trade will increase by 0.12% and 2.91% respectively, andeconomic welfare will increase by us $169.6 billion.
Overcome anti-globalization and embrace a new wave of globalization
RCEP is a large-scaleregional trade agreement launched with the joint efforts of ASEAN and freetrade partners including China and Japan. It is the largest free trade areacovering the world's largest population and economic scale. In 2020, RCEPmember countries had a total population of 2.27 billion, a GDP of 26 trillionUS dollars, and a total import and export volume of over 10 trillion USdollars, accounting for about 30% of the global total and higher than existingregional trade blocs.
By lowering or removingmarket access barriers among regional member states, RCEP will intensify theeconomic connection and communication, and create an open and prosperousregional integrated market covering 15 countries. It will significantly make a greatcontribution to the growth of trade and investment, economic recovery, andregional prosperity. Besides, it will facilitate a big market among China,Japan, and South Korea, bring considerable dividends and become a new impetussource to promote the growth of trade and investment among the three countriesand the region.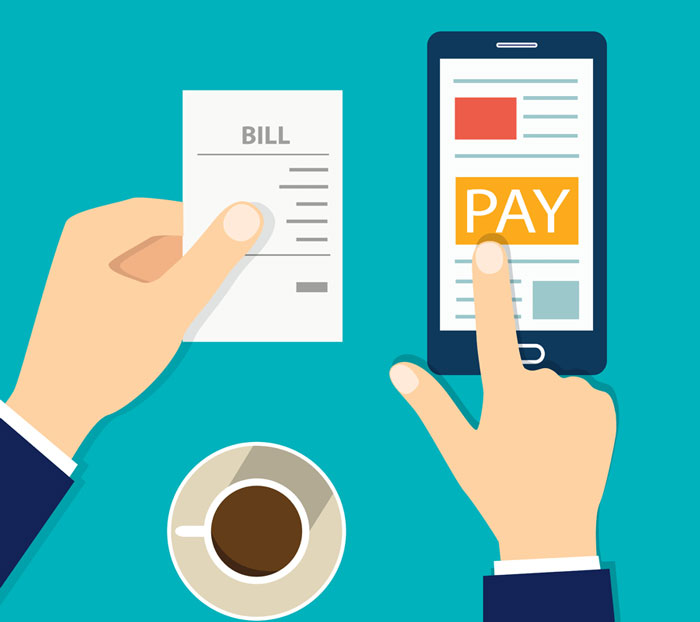 As the member states have differentpolitical and social systems and economic development levels, RCEP owns the mostdiverse membership structure. Among them, there contain developed countries likeJapan, Singapore, etc, and emerging markets like China, Thailand, etc, whichmakes the economic industrial structure with stronger diversity and complementarity.The liberalization and facilitation measures and unified rules of the economicand trade agreement of the RCEP will help to form a new trade and investmentincrement, further stimulate the regional market potential, create more consumerdemand and drive faster economic growth of all countries.
Stabilize expectations and ensure global supply chainsecurity
The epidemic made a stronghit on global production and demand, resulting in the disruption or stagnationof supply chains in many industries. As a modern, comprehensive, high-quality,and mutually beneficial free trade agreement, the RCEP can stable the regionalindustrial and supply chains with institution guarantee, alleviate risks anduncertainties faced by enterprises in overseas investment and cooperation,stabilize expectations, and promote deeper integration of industrial and supplychains among members.
The RCEP adopts cumulative rule-of-originin trade in goods, which will make the trade relationship of the RCEP memberstates closer and drive regional industrial and supply chains more resilient. Thetariff preference will promote procurement, production, and sales activitiesamong the region, deepen regional industrial and supply chains cooperation and strengthentrade relations among RCEP members. In addition, the free trade platform allowsmember enterprises to purchase original material and intermediate products,arrange production division, and export according to the principle of resourceoptimal allocation. It can build a closer, stable, and more resilient regionalindustrial chain.
Telpo terminals assist RCEP mobile payment development
The valid of the RCEP lays a solid foundationfor the implementation of mobile payment global connectivity, which will acceleratethe development of mobile payment and promote the process of a cashless societyin all countries.
It is understood that the scale of the globalmobile payment market will soar from $1,139 billion in 2019 to $4,690 billionin 2025, with an average annual growth of 27%. The debit and credit cardholdersin the Philippines will grow by 5.8 percent, while Indonesia will grow by 5.5percent between 2020 and 2024. The rise of credit cardholders in emergingmarkets indicates that people are embracing contactless payments nowadays. The transitionfrom cash, credit card to the mobile wallet will make people further enjoy the convenienceof mobile payment and form contactless payment habits.
In addition, mobile payment greatly attractedpeople's attention with its contactless, convenient, and efficient featuresaffected by the pandemic. It has a certain market demand as it can provideeasy-to-use operation and hygienic service. Besides, the continuous developmentof the biometrics and 5G speed up the application and popularization of mobile payment.The market demand and technical support will undoubtedly stimulate the huge marketpotential.
For merchants, the payment terminal helpsthem to complete mobile payment, while consumers believe it is the entrance tothe mobile consumption scene. Under such circumstances, companies that canprovide complete mobile payment solutions will dominate the payment market inadvance.
As the best-in-class smartterminal and solution provider, and the one to launch the first face paymentterminal in China, Telpo rolled out a series of payment terminals and solutions,which was reported by Nielsen many times. From financial payment, mobilepayment, QR code payment, face payment to fiscal registration, you can getrelative payment terminals and solutions from Telpo.
Most importantly, Telpoproducts comply with the GDPR compliant framework, thus individual informationprivacy can be properly protected. That means we can provide convenientservices as well as protect user privacy and information, dispel the concernsof the government and users.
Nowadays, Telpo has obtained the AEO and CNAScertification, making it can provide high-quality products and satisfieddelivery to RCEP member countries and the world. It will deepen the connectionand connectivity among countries, expand investment and trade opportunities,and economic development. If you want to know more details, welcome to contactus.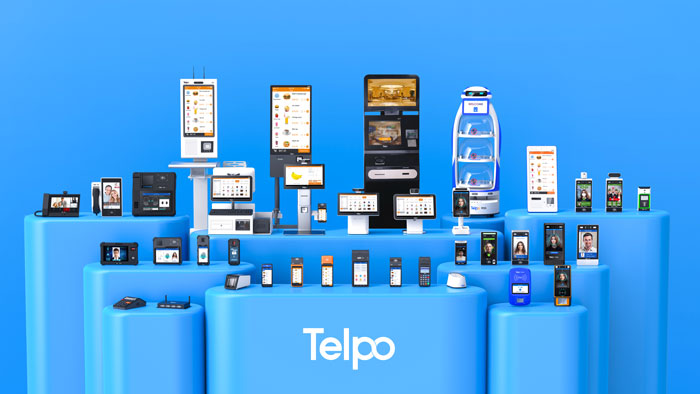 Tag: RCEP, Telpo, mobile payment