It is far easier to set a plan than to implement it. All countries in the world are moving towards green, low-carbon, and environmentally friendly urban transportation development plans, developing intelligent transportation systems and adding electronic transportation equipment. But global warming has exacerbated the number of days of extreme weather across countries. Therefore, the requirements for electronic ticket validator equipment in terms of waterproof and high temperature resistance should be further improved.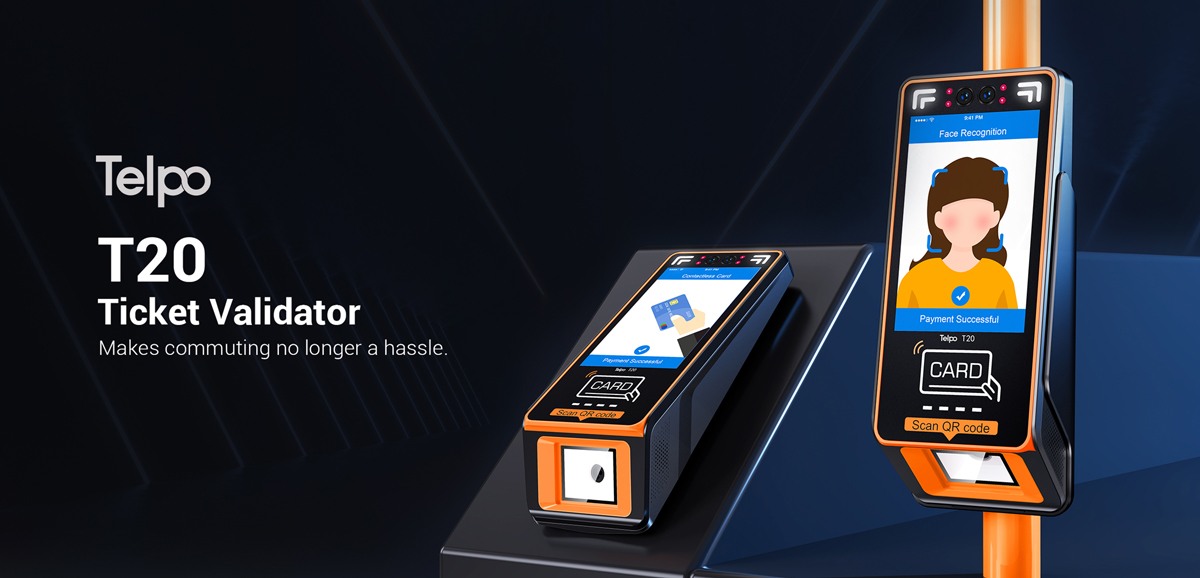 Different countries and regions may be in such a harsh environment:
1.Continuous high temperature and dryness
2.Continuous high temperature and humidity
3.Low temperature, often freezing conditions
Often wet and rainy
For electronic ticket validation machine, it needs high resistance, low temperature resistance, and excellent waterproof. As a pioneer in the field of intelligent transportation, Telpo has launched a solid, powerful and future-oriented ticket validator T20, which meets your requirements in all aspects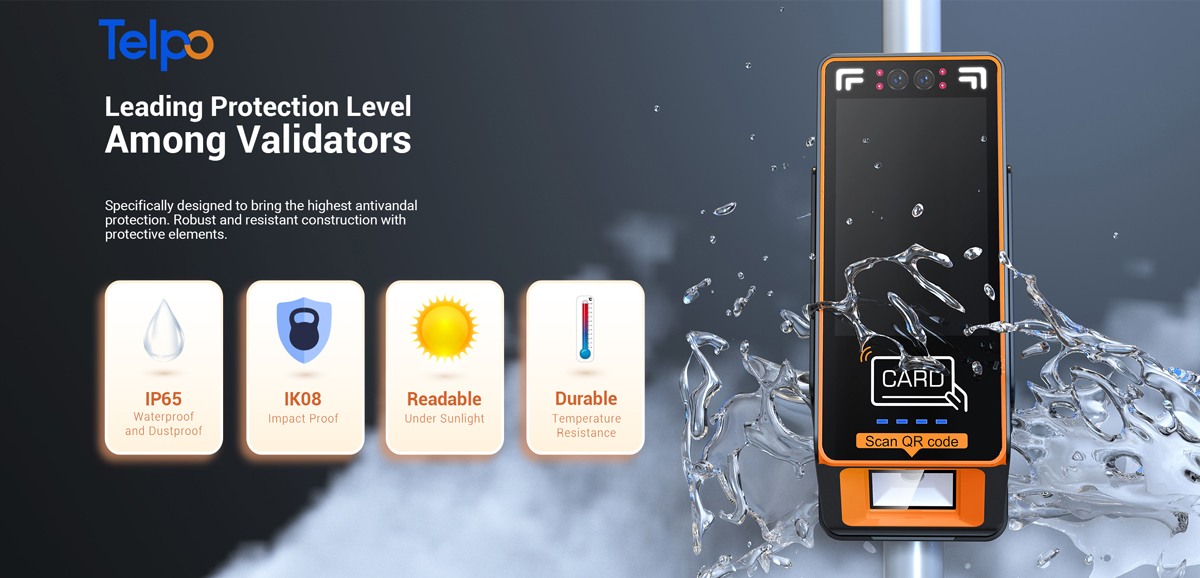 1. High temperature resistance, low temperature resistance and moisture resistance. Its working environment temperature spans over 90 degrees, from -20 degrees Celsius to 70 degrees Celsius, storage temperature from -40 degrees Celsius to +85 degrees Celsius, and has a working relative humidity of 5%RH-98%RH. It has strong environmental adaptability to the environment.
2. IP65 waterproof grade. The Ticket Validator T20 is shock-resistant, waterproof, and dust-proof, which can effectively prevent rainwater and dust from entering the fuselage and interfere with the normal work of various components.
3. Strong performance and fast processing speed. Equipped with a powerful Android 11 operating system, Telpo T20 has a high level of performance. Quad-core 2.0GHz processor and 2GB RAM, 16GB flash memory ensure smooth and stable operation.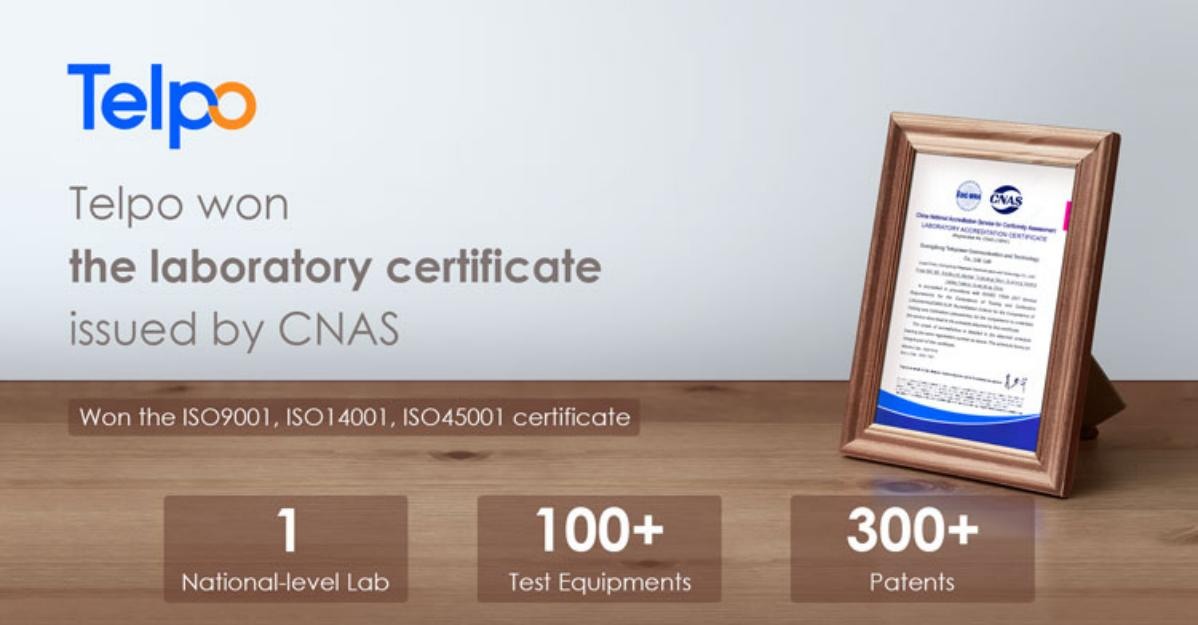 Telpo's validator equipment needs to pass millions of international quality standard tests. Telpo has obtained the CNAS laboratory accreditation certificate, and has more than 80 quality testing instruments, such as anti-drop, waterproof, anti-static, etc. Telpo National Laboratory has excellent testing and calibration capabilities and 200+ patented technology guarantees.
For the water resistance of Ticket Validator T20, we made a simple small video for testing.
International Protection Marking (IEC 60529) is also known as Ingress Protection Rating or IP Code. Sometimes it is also called "waterproof level", "dustproof level" and so on.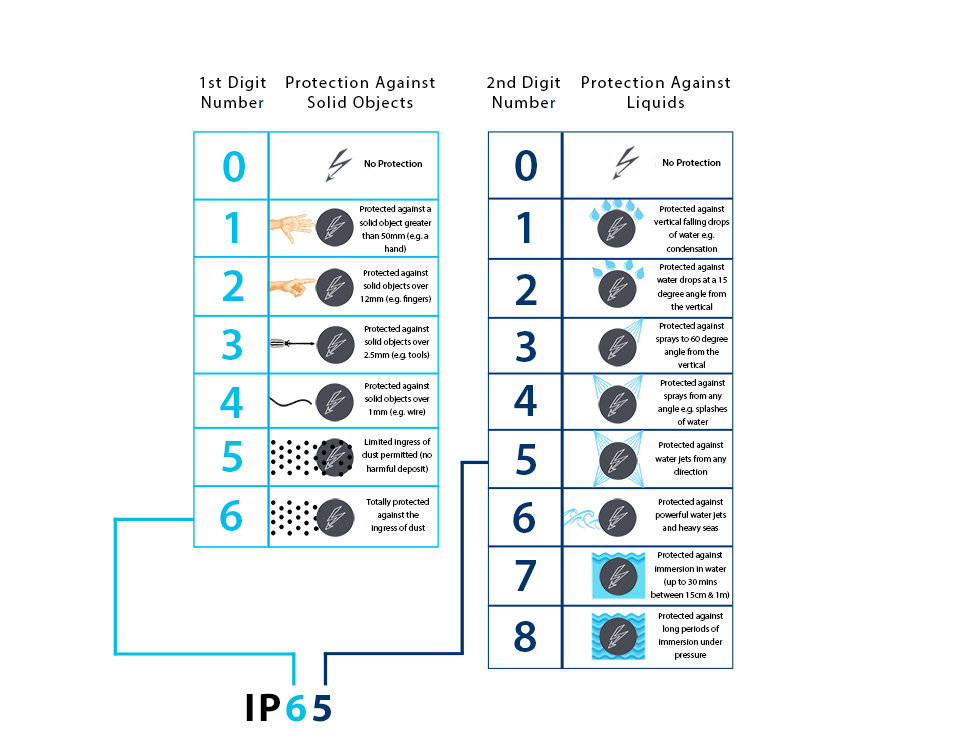 Image Source:sensio.co.uk
The ticket validator T20 has IP65 protection. According to the above table, without damaging the shell, 6 means that the device can completely protect the internal circuit from dust intrusion; 5 means that the water column ejected from the device nozzle (6.3mm) should have no negative effects when sprayed on the device shell from any angle , not less than 3 minutes of protection time.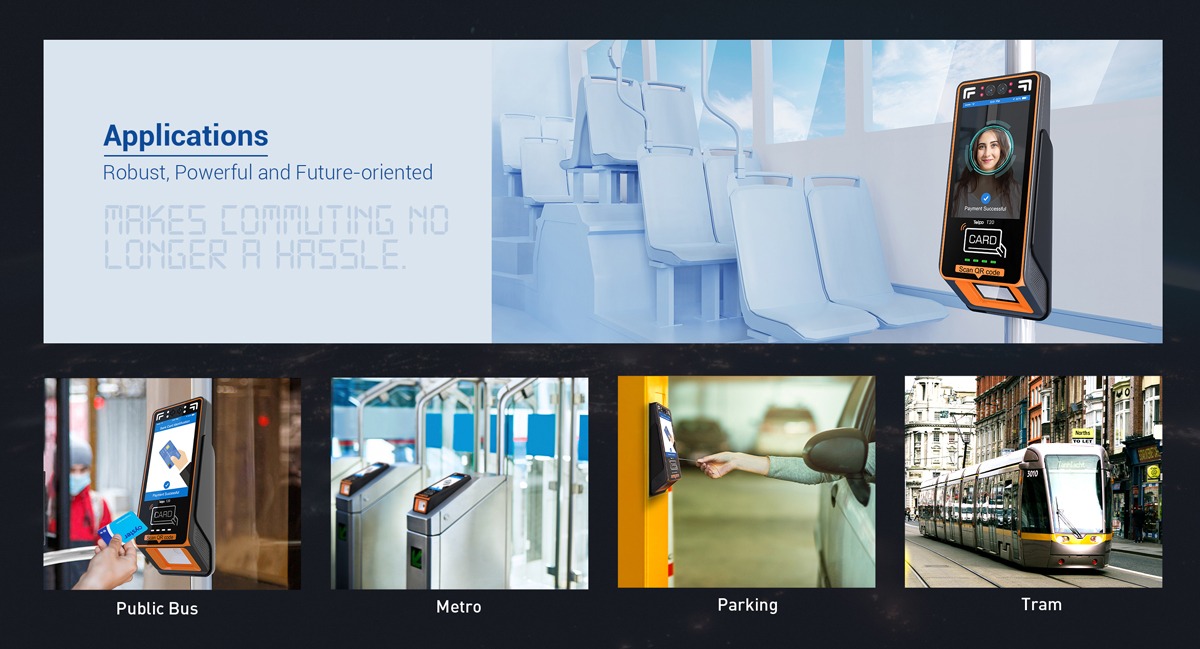 Good IP waterproof ability enhances the ability to work in various environments.
1. Changeable environment. Whether it is a country near the equator with long-term high temperature and humidity; or it is close to a desert, dry and sandy, or a rainy climate, T20 can also be perfectly applied.
2. Various application scenarios. In addition to public buses, electronic ticket inspection equipment must be installed at BRT platforms, tram stations, subways, and railway stations. This may require it to be installed in a fully outdoor or semi-outdoor working environment. The waterproof, dustproof and acid-proof shell design makes it fearless.
3. Avoid accidental intervention in use. If water or beverages are spilled during normal operation of the bus, or it is hit by accident, T20 can ensure its normal operation and reduce the loss and damage of data exported by external intervention.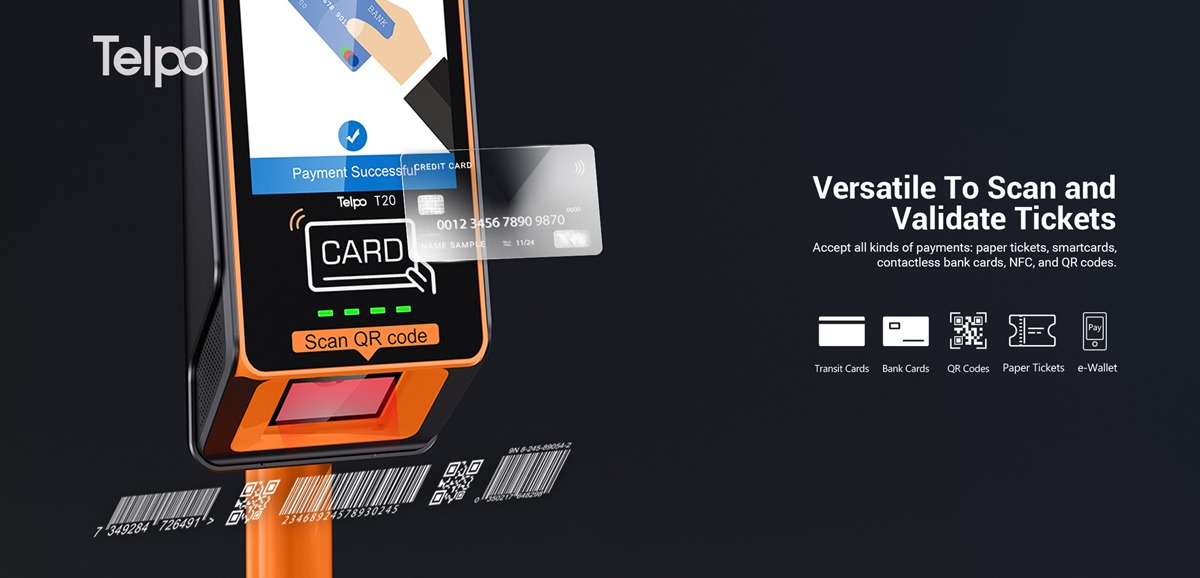 More great performance
The Ticket Validator T20 goes beyond the average ticket validation machine.

1. Multiple payment methods. The ticket validator T20 offers multiple payment options with a 1D/2D barcode reader and optional contactless card reader. Payment can be made through digital or physical QR codes, bus cards, bank cards and e-wallets, and can carry financial certifications such as EMV and PCI.
2. High-accurate positioning. Telpo T20 is equipped with dual frequency GPS, up to Tales car level. An external antenna is also optional. It provides precise positioning and supports switching in the GNSS system, which helps to provide real-time transaction services and enhance remote monitoring.
Contact us for more details of Telpo T20
Tag: IP65 rating,Waterproof, ticket validator, manufacturer, Waterproof testing