Biometrics is no longer a new thing and it has been applied in various scenarios. Ticketing is one of the application scenarios of biometric technology and is praised highly. Will biometric ticketing be the main flow in the future?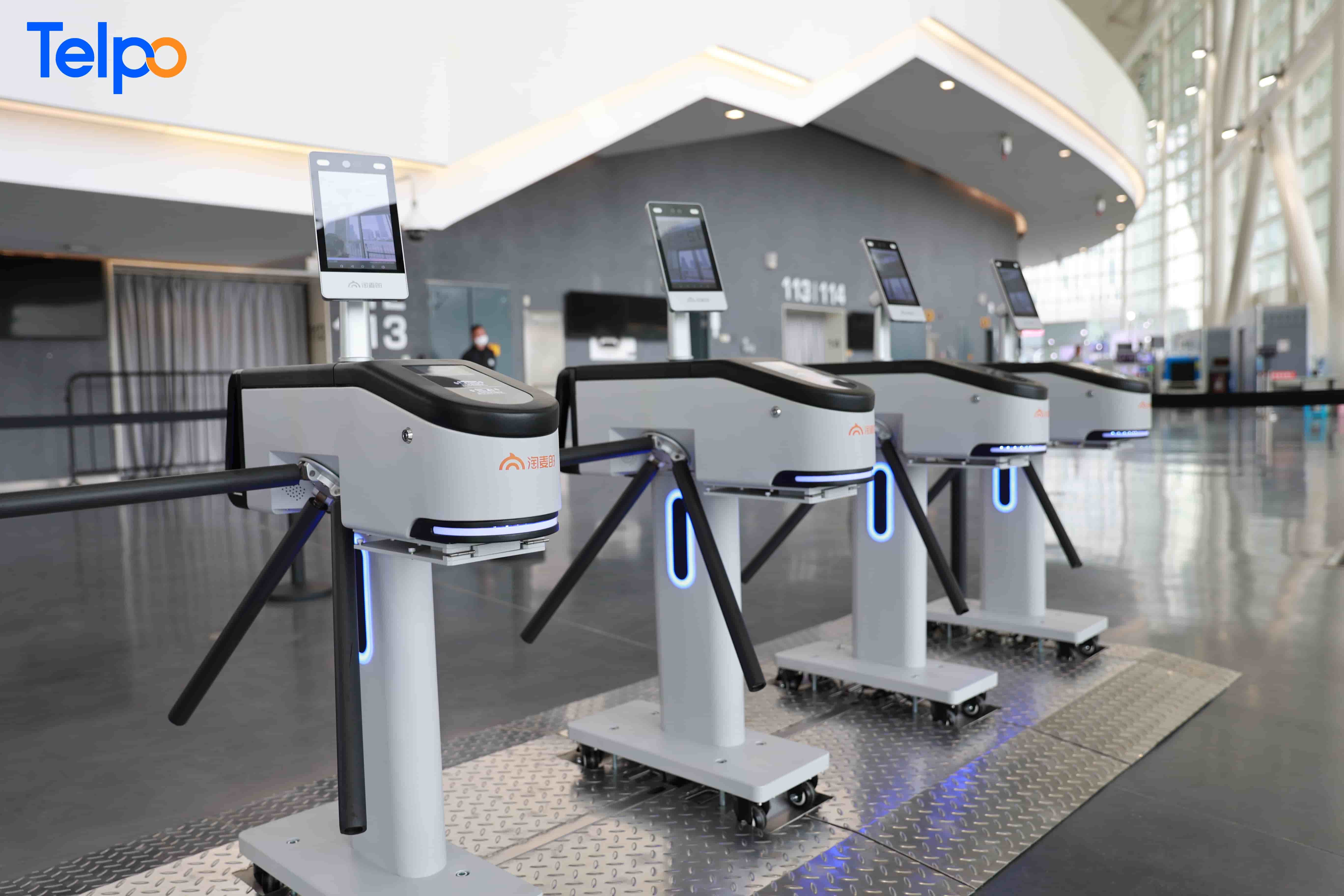 What is biometric ticketing?
Biometric ticketing allows people to use their own biometric characteristics to identify themselves and paper tickets or digital tickets are no longer needed. The biometric identification methods contain face recognition, iris, fingerprint, vein patterns, voice, etc. In terms of ticketing scenarios, the face recognition method is the most common.
l
Biometric ticketing on bus
Face payment is getting more popular. In addition to paying their fares using face payment, the biometrics of face recognition can be used to identify the carrier of a benefit. For example, some public transport operators provide free access for special groups like the elderly and children. By conducting face identification for passengers, the bus fleet operators can make sure the right group enjoys welfare.
l
Biometric ticketing for railway stations
The railway stations including metro stations also began to apply biometric ticketing. The most common biometric method is fingerprint and face recognition. Taking the biometric ticketing system at Moscow Metro as an example, the Moscow Metro rolled out biometric ticketing across its entire network in 2021. After passengers upload their photos on Face Pay APP, they can easily pay for their fares at metro turnstiles. The biometric ticketing system provides more convenience for both passengers and metro operators.
l
Biometric ticketing for events
The large events require lots of labor to verify tickets and the identities of attendees, which is costly. The biometric technology allows attendees to verify their tickets using their bodies without the need to carry paper tickets or electronic tickets. What they need to do is to identify their faces at the entrance, which is effortless and efficient. What's more, attendees don't have to worry about losing the printed tickets or their devices run out of power.
Biometric ticketing is thought to be a ticketing way that combines convenience and security and is thought to lead ticketing in the future.
Benefits of biometric ticketing
1. Enhanced security. Biometric ticketing has a higher accuracy and efficiency than manual ticketing, which avoids ticket scams to the maximum. The situation of using forged barcodes and real logos to sell tickets to more than 1 person can be effectively avoided. The ticketing method utilizing biometric verification is much more accurate and more efficient.
2. More convenient. The passengers don't have to carry any physical things, either printed tickets or electronic devices. The biometric technology can automate the ticketing process and make it streamlined. Attendees can spend less time in queuing in the long line.
3. Environmentally friendly and cost-saving. Biometric ticketing can eliminate the need for printed tickets, transport cards, tokens, etc., which saves both companies and users money. This advanced ticketing method helps reduce paper consumption and urban waste production.
Telpo biometric ticketing solution
Telpo is experienced in providing ticketing terminals and solutions. Telpo products and solutions have served multiple ticketing scenarios.
1.
Reliable ticket validator with biometrics
Telpo has launched a wide variety of biometric fare collection machines.
l
Telpo T20
The Telpo T20 is a robust and stylish ticket validator with a camera on the top that supports face recognition. Applied on the bus, this device can quickly recognize the face within 1 second to meet the welfare distribution of the elderly and children to ensure the benefits can be accurately distributed.
l
Telpo F2
The Telpo F2 is an 8-inch ticket validator equipped with an IR and RGB face recognition camera. Achieving the IP66 protection grade, the biometric fare collection machine is waterproof, dust-proof and fall-proof to deliver an efficient ticket validation experience outdoors.
2. Rich experience
Telpo has rich experience in providing biometric ticketing experience.
l
Telpo F2 used for venue ticketing
The Telpo F2 has served multiple ticketing scenarios, covering news conferences, concerts, etc. It is a high-performance, high-reliability face recognition device, relying on deep learning algorithms, the use of industrial motherboard design chipset, equipped with RK3399 solution, high-speed hexa-core 1.8GHz CPU, with binocular camera, recognition speed, and higher accuracy. It can effectively ensure the efficient operation and calculation of the face recognition algorithm, stable performance, fast and rapid face brushing, and greatly improve the efficiency of the access control of the venue.
3. Perfect customization service
Founded in 1999, Telpo has 24 years of customization and manufacturing experience. With a perfect process from ID to mass production. With 28+ overseas service centers, Telpo can offer in-time technical support to eliminate customers' doubts.
Welcome to contact us for more details. Telpo is sincere in being a cooperative partner to boost your business.
Tag: biometric ticketing, biometric ticketing system, ticket validator with biometrics, biometric fare collection machine