E-payments are winning a growing popularity. To facilitate public transport fare collection, transport departments worldwide are accelerating the pace of supporting electronic payments in buses.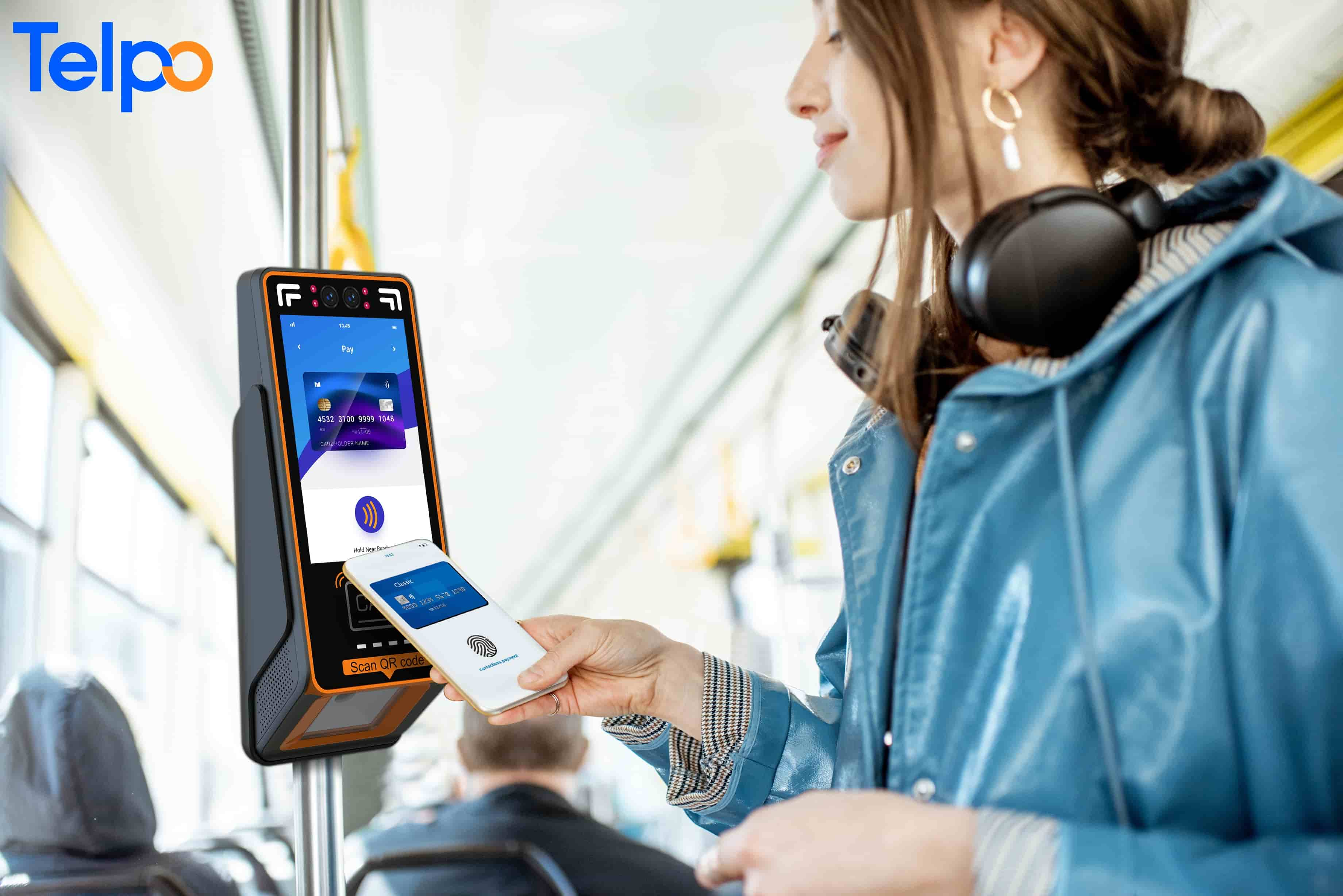 What electronic payments in buses are available?
1.
Transit cards
The transit card is the most common fare collection method in public transport. It is a closed-loop payment method and cardholders can use it only on buses or metros of particular public transport operators. The transit cards can be reloaded and used repeatedly. After reaching a certain number of uses, cardholders can get certain discounts and promotions. At the same time, transport operators can gather commuter data to improve their services.
Many countries have adapted to this closed-loop payment model in public transport fare collection. Hong Kong's Octopus card and Nigeria's fare pay pass scanner are good examples of e-payments of transit cards being used for public transport.
2. EMV
Bank cards
The opposite of closed-loop payment is open-loop payment, which makes customers pay for their tours by directly using their bank cards. The open-loop payment using EMV bank cards breaks the barriers among transit operators and provides more convenience and flexibility for passengers. Passengers don't have to bring specific transit cards and enjoy multiple public transport methods.
Governments of more countries are promoting the open-loop payment model in public transport. For example, the Netherlands launched a contactless electronic ticket collection system nationwide. This open-loop payment system allows passengers to pay for their fares by simply tapping their bank cards.
3.
Digital wallets/Tap to Pay App
Smartphones have been the personal belongings of most people. The digital wallets can be bound with users' physical bank cards, and passengers can consume without carrying a physical card. Paying with digital wallets is similar to paying with a physical bank card. The only difference is passengers tap their smartphones rather than cards to the bus card reader. Apple Pay, Google Pay and Samsung Pay are the three most popular digital wallets used for bus fare collection.
4. Payment
QR codes
QR code payment is becoming a popular fare collection method. Passengers can directly buy tickets on their smartphones and a unique QR code or barcode will be generated. Then they can display their QR codes on the screen to the bus verifiers. This contactless fare collection method lets passengers enjoy the convenience of paperless ticketing.
The QR code payment or ticket verification has been promoted by many governments. For example, a QR code payment system has been applied for bus fare collection by the Bangkok Mass Transit Authority in Thailand. According to statistics, hundreds of passengers pay by QR codes every day.
How e-payments affect bus fare collection?
1.
Quick boarding
By supporting electronic payments in buses, a shorter boarding time can be achieved without the necessity of counting cash. The quick boarding brings a shorter bus stop time and therefore leads to a higher on-time performance and schedule compliance.
2.
Easy payments
Electronic payment methods are easier for passengers to conduct. They don't have to purchase or exchange paper tickets in advance. It's more convenient for them to pull out their smartphones to pay.
3.
Lower operation costs
Ticket digitalization can significantly reduce the costs of public transport operators. The operators can save more costs of dealing with cash, accounting errors, cash-related faults, etc.
4.
Wider welfare
By applying electronic payment in buses, it's more convenient for governments to distribute welfare to special groups. The elderly and eligible persons can enjoy the promotion and fare concession by face recognition or card swiping.
5.
Higher sustainability
The e-payments supported can be more appealing to the younger generations and make them more willing to take public transport. The popularity of green travel modes improves global sustainability.
What is a qualified bus e-payment validator?
1.
Reliable performance
The bus card verifier is supposed to be of high performance to ensure a long-time continuous operation on the moving bus.
2.
User-friendly
Based on the principle of passenger first, the e-payment validator should be user-friendly enough to facilitate passengers to conduct. For example, an institutive interface, a large display is better.
3.
Easy maintenance
Easy maintenance is of great importance. The maintenance can't be too complex, or it will disrupt the normal operation of buses.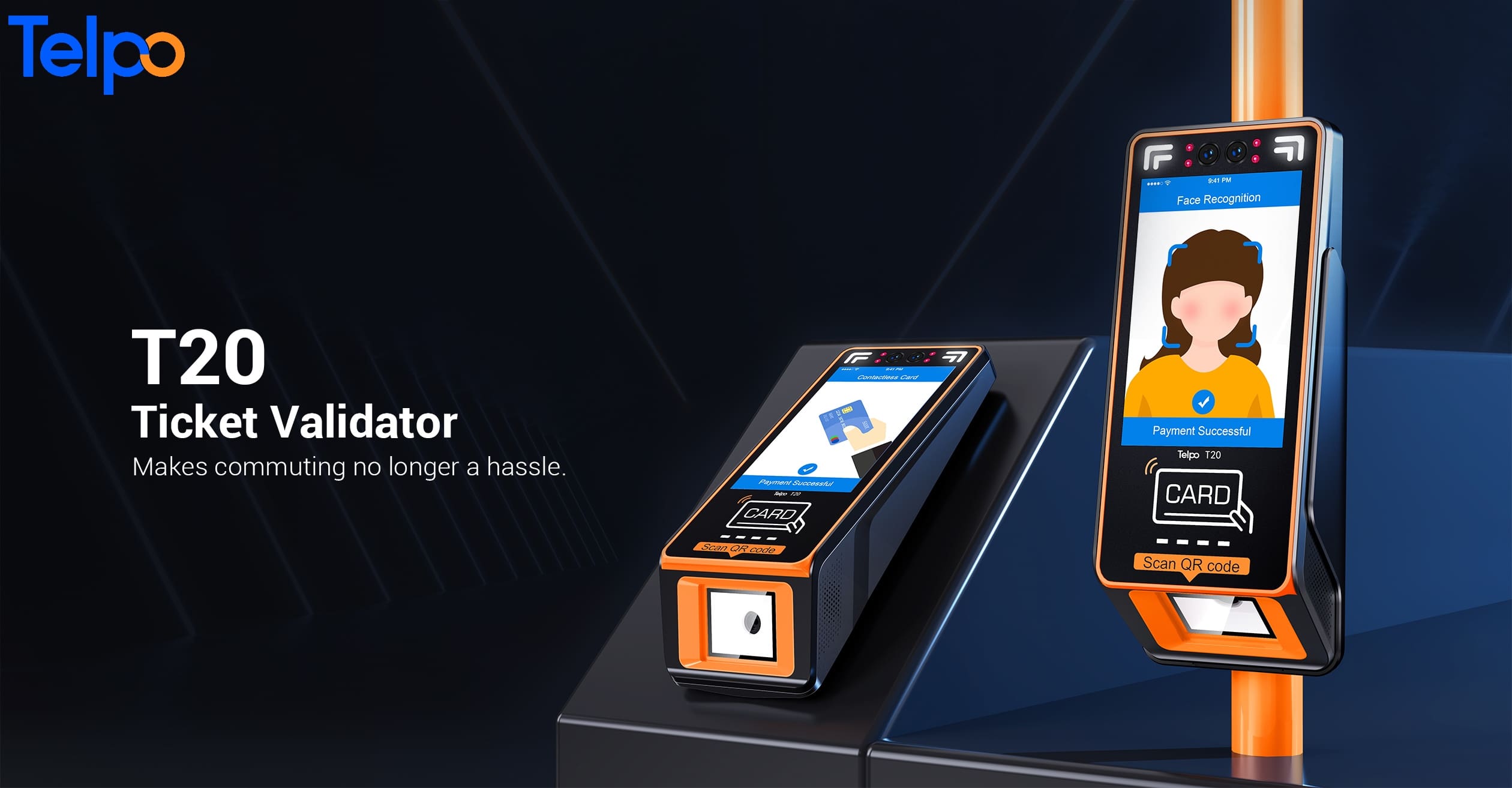 The Telpo T20 is a stylish and high-performance bus card verifier that supports both closed-loop and open-loop payments, QR code scanning and face recognition. By obtaining IP65 and IK08 certification, this e-payment validator is robust enough for the complex traffic environment. Running on a Quad-Core 2.0GHz Processor and Android 12 OS, the Telpo T20 has a high performance to ensure smooth and efficient ticket validation. Welcome to contact us for more details!
Tag: electronic payment in buses, e-payment validators, bus card reader, bus card verifier, payment terminal on bus