In recent years, increasing labor costs have triggered labor shortages in the catering industry, particularly the restaurant. Against this backdrop, the

self-service kiosks

with 24hr working and high efficiency open up a new outlet and deliver a way to optimize the business operation and efficiency in the restaurant.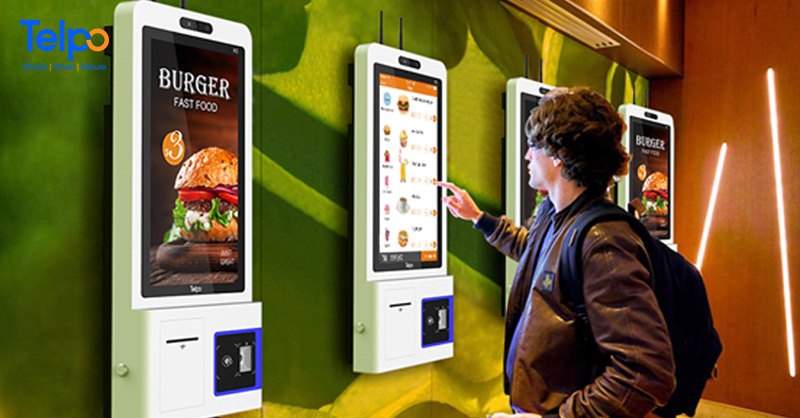 The evolving innovative technologies give businesses more choices than ever before, and advanced self-service kiosks with data upload and system management features can play more value in the restaurant. In this article, we will show you the reasons why you should install a self-service kiosk in your restaurant.
1. A major of customers prefer restaurants equipped with self-service kiosk
With consumption habits, technological innovation, and social changes brought by the epidemic, more than 60 percent of consumers prefer restaurants equipped with self-service kiosks, and about 30 percent prefer to use the self-service kiosk in restaurants to avoid direct contact with the waiters during the ordering process, research showed that.
2. Self-service kiosk brings more revenue for the restaurant
Exclusive orders, value combinations, special packages, coupons, buy one and get one free such ways of promotion are easier to stimulate consumer consumption. The large screen of the self-service kiosk makes those promotions more vivid and visualized presented to the consumers. Combining data collection and processing with the intelligent recommendation function, the self-service can deliver personalized and exclusive service to consumers.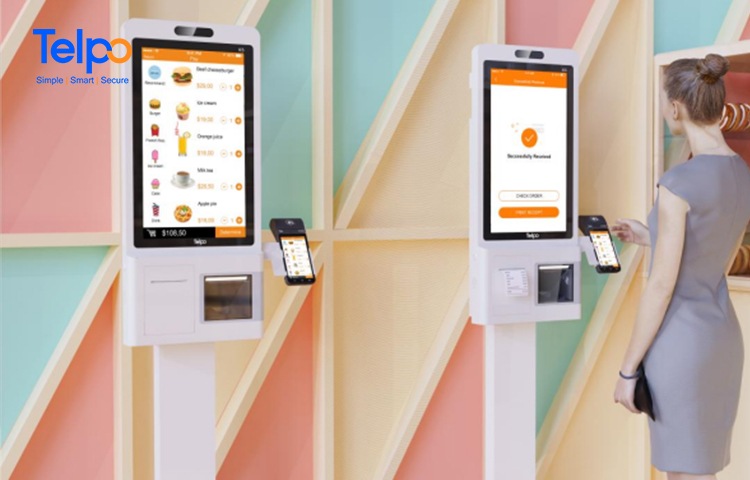 Data shows that
a single order amount will increase by 30% if consumers order it through the self-service kiosk, which would greatly increase the unit price per customer. As the self-service kiosk elevates the consistency of brand store services, the possibility of customers registering membership and enhancing the re-purchase rate will also increase.
3. Self-service kiosk elevates restaurant service efficiency
As the saying goes that time is money. The self-service kiosk makes the entire ordering and payment process much faster and allows customers to self-select meals and complete transactions at once. After the order is placed, the kitchen will immediately receive the digital order and start to prepare the food materials. The whole process can save a few minutes as the communication channel can be eliminated.
Given that, restaurant service efficiency can be elevated and consumers' waiting time can be reduced. Statistics show that a self-service kiosk can help restaurants save 40% of the total meal, improve customers' consumption experience and increase the turnover rate of stores.
4
.
Self-service kiosk reduces restaurant order error and improves accuracy
Serving wrong dishes is one of the most common phenomena in restaurants. As customers are able to order and check their meal at the self-service kiosk before confirming the order, it is conducive to avoiding errors such as wrong dishes, missed dishes, and cashier mistakes. In addition, the visual presentation of dishes, real pictures as well as text description on the self-service kiosk allows consumers have a clearer understanding of their demands, further improve customer satisfaction and consumption experience, and prevent excessive waste of food.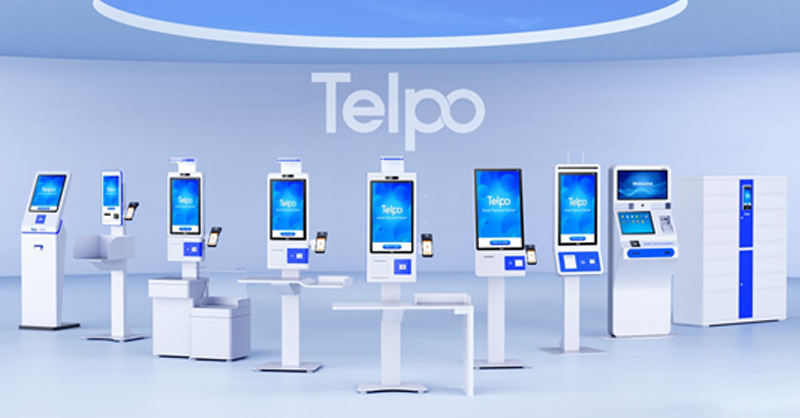 5

.

Self-service kiosk optimizes restaurant operation




It is worth mentioning that the easy-to-use self-service kiosk is good to optimize staff configuration as it can replace waiters to do the reception and guidance job. Compared with traditional restaurants, staff can focus more on in-store marketing and provide better customer service. In this way, employees are more efficient and productive and have more flexibility to handle other important or urgent tasks, further promoting and optimizing restaurant operation.





6

.

Self-service kiosk creates a safe environment for restaurant




Under the condition of epidemic normalcy, people's health and security come first. Avoiding direct contact and creating a safe restaurant environment is a severe challenge and significant measure for restaurant owners. Luckily, the self-service kiosk can avoid consumers' and waiters' face-to-face communication and direct contact in the process of ordering and checkout. In this way, the safety of the restaurant can be effectively improved.




​

With the mission to create a colorful life and assist restaurants to focus on delivering high-quality service, Telpo rolls out the self-service kiosk family. There are various kinds and sizes of self-service kiosks for your selection, no matter what restaurant you run.


​


Telpo's easy-to-use and multi-functional self-service kiosks deliver large screen, face recognition, contactless payment, membership registration, and even customized services, which can be applied as soon as possible. What makes things better, Telpo can even provide APP store and MDM platform to help restaurants quickly download required software and achieve remote store operation management, data cloud monitor, multi-device cloud management, and other customization services.





In virtue of years roots in the retail industry, Telpo has established strategic cooperation with Burger King, 7-11, Alipay, Baidu, Meituan, Bank of China, and other world-renowned companies, covering 120 countries and regions and serving more than 5000+ customers. If you want to know more details, welcome to contact us.




​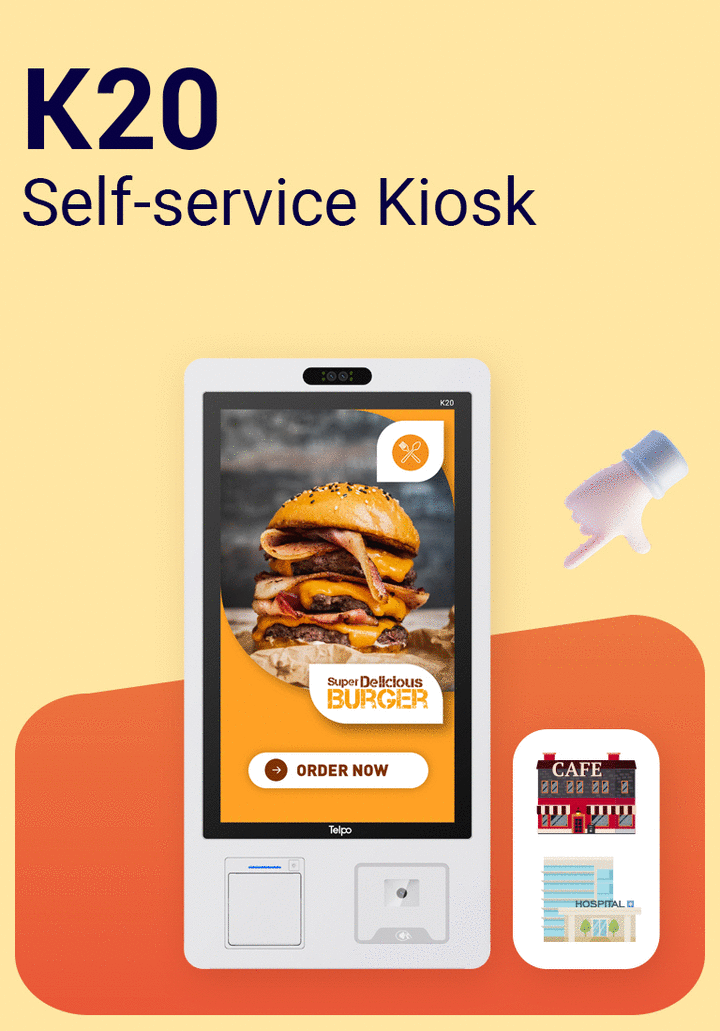 Tag:
self-service kiosk restaurant,self checkout kiosk