Recently, Telpo adds a FAP60 fingerprint scanner option to its rugged biometric tablet, Telpo S8. Up to now, the fingerprint scanner options provided by Telpo S8 include FAP20, FAP30, FAP45 and FAP60.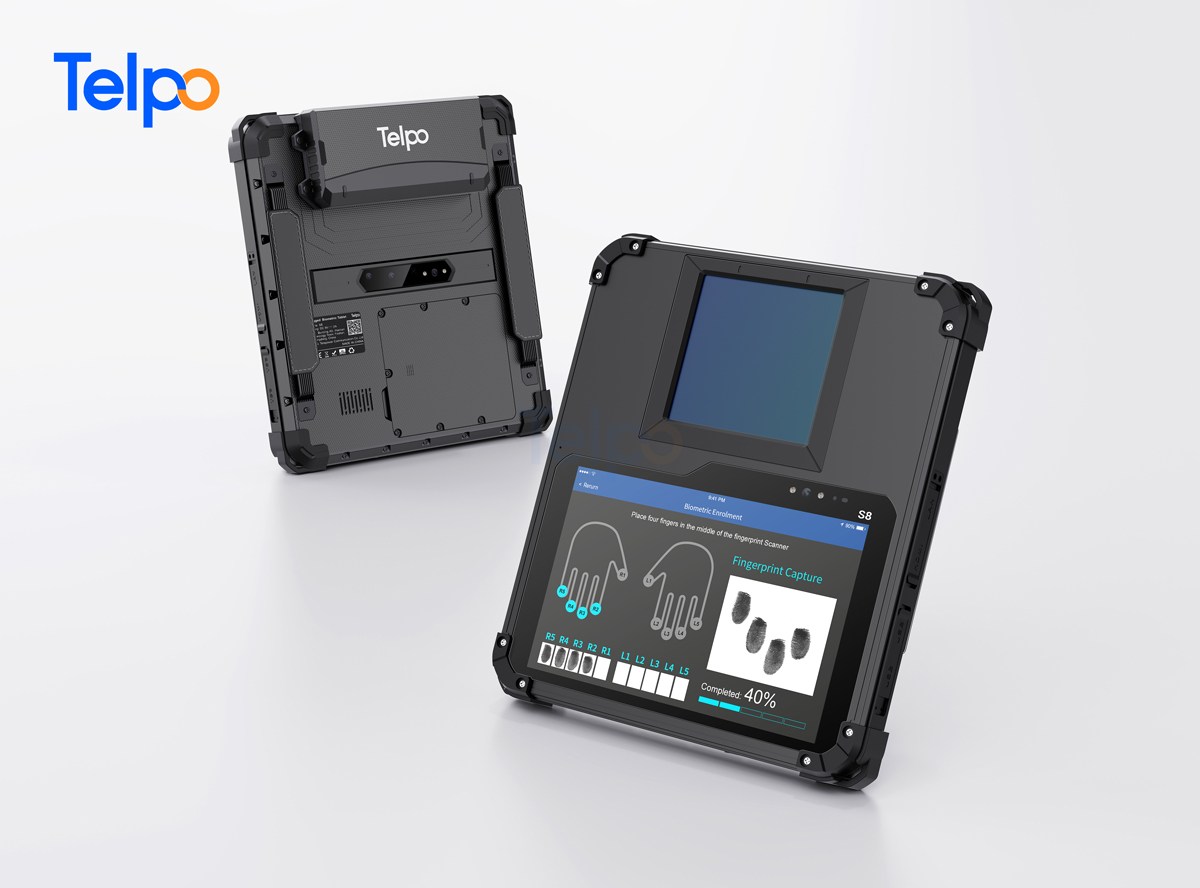 The full name of FAP refers to Full Acquisition Profile, and the FAP numbers stand for the levels for optical fingerprint capture devices. The FAP60 fingerprint scanner can capture area dimensions of 3.2-inch * 3.0-inch, and 1 to 4 fingers simultaneously. As multiple fingers can be captured at the same time, the fingerprint scanners of FAP60 greatly improve the efficiency of verification and enrollment.
Telpo S8 is an 8-inch rugged biometric tablet that provides various biometrics verification methods. In the case of fingerprint scanners, Telpo S8 can provide 4 options, FAP20, FAP30, FAP45 and FAP60, and fully satisfies the different needs of various application scenarios.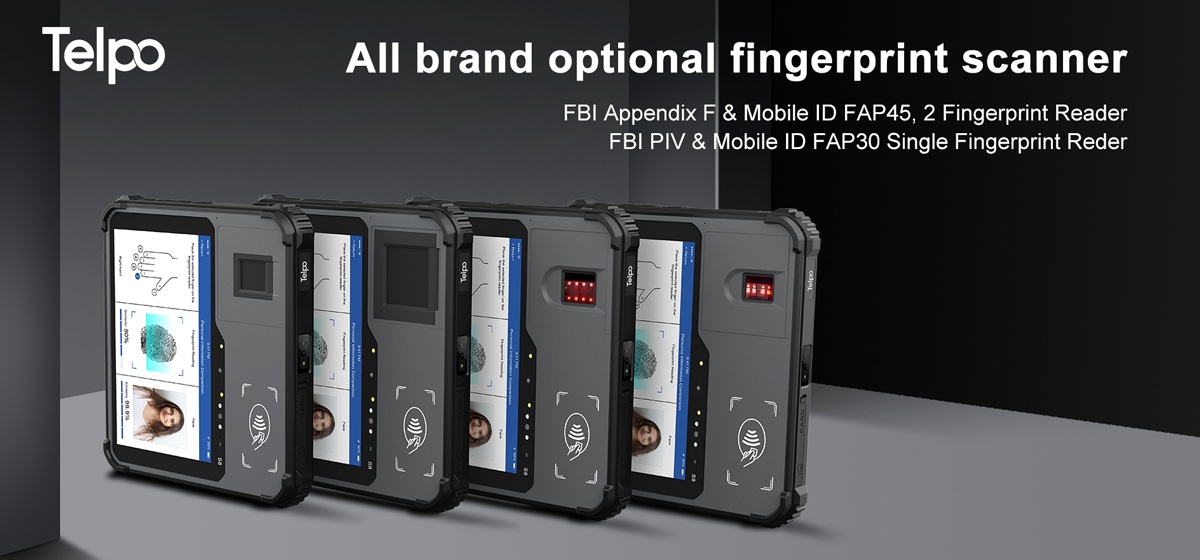 In addition to capturing high-quality fingerprint images supported by the FAP60 fingerprint scanner, this biometric tablet launched by Telpo provides multiple other factor biometrics authentications, including face, iris, voiceprint, etc. Besides, identity document reading is supported by Telpo S8, like e-ID card contact reading, e-ID card NFC reading, e-passport NFC scanning, barcode scanning, etc. The combination of biometrics verification and identity document reading guarantees the high efficiency and accuracy of information registration and authentication.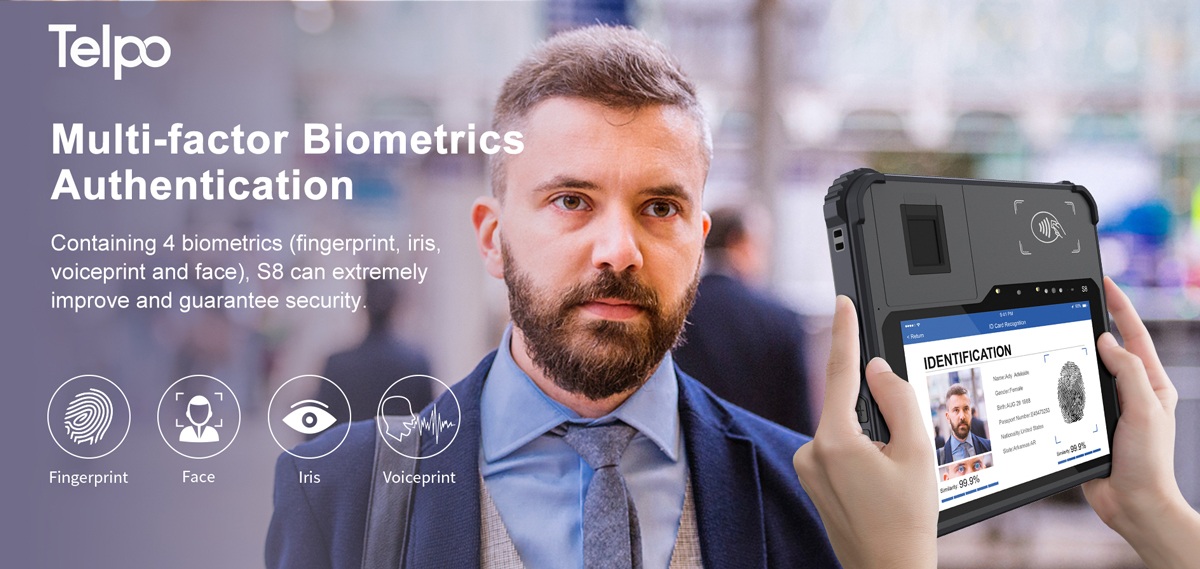 Telpo S8 is an all-in-one biometric tablet with lots of benefits. It has been widely used in elections, citizen identity enrollment, border management, criminal identification, and many other application scenarios that require high-efficient and accurate identity verifications.
Features:
🔸8-inch touchscreen: 400nit sunlight readable, 1280 * 800 high definition
🔸Rugged and durable: IP65 waterproof and dustproof, high-temperature and low -temperature resistance, 1.5m anti-drop
🔸Multiple fingerprint scanner options: FAP20, FAP30, FAP45, FAP60
🔸Various verification methods: ID document, MRZ passport, QR codes, face, iris, fingerprint, etc.
🔸Long service time: Up to 10000mAh large-capacity battery
🔸Portable and easy-to-use: biometric kits including Telpo products are provided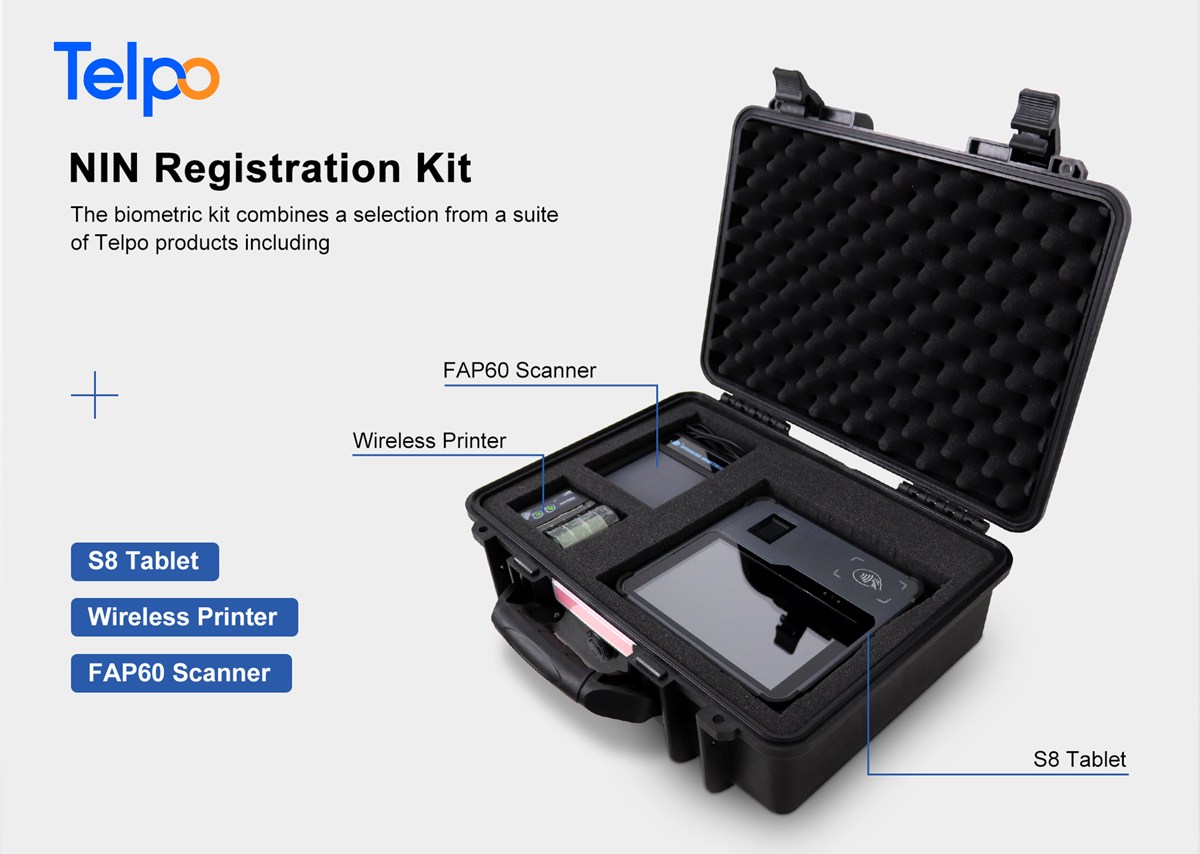 Adding the FAP60 fingerprint scanner options provides more convenience for users. Telpo S8 is a rugged biometric tablet that is most suitable to be used for high-efficient identity verification. Even in a harsh outdoor environment, this tablet can function normally. Telpo S8 is your essential tool to improve enrollment and identification efficiency. Welcome to contact us for more details.
Tag: biometric tablet, FAP60, fingerprint scanner