As technology develops, more solutions have been created to solve problems and modernize the business. To create a more colorful future, Telpo recently launched a flagship desktop point-of-sale, Telpo C8.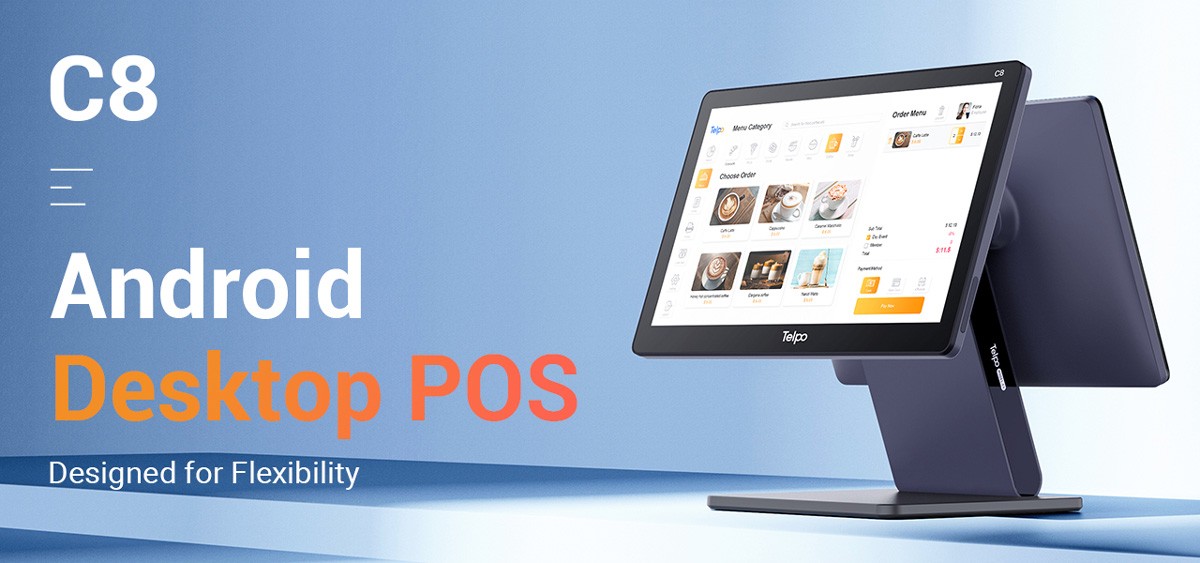 Telpo C8 is an Android desktop point-of-sale with a future-proof appearance, of excellent performance, which is multifunctional and suitable to be applied in various scenarios.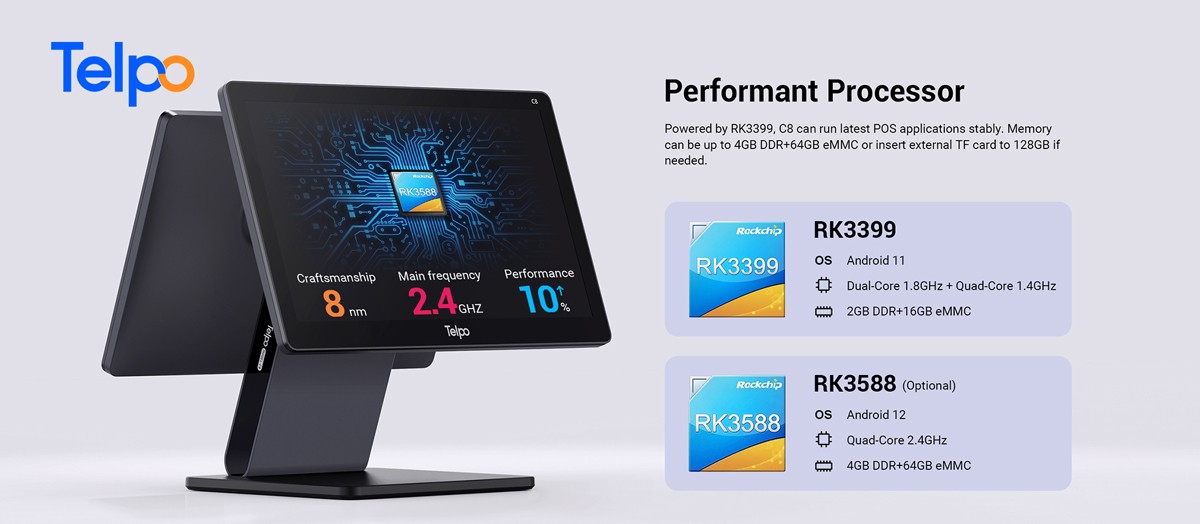 High performance
√Android 11 OS
√Quad-Core 2.0GHz or above CPU
√2GB DDR + 16GB eMMC Memory
A desktop Point-of-sale terminal of high performance can achieve a high running speed and a smooth user experience. The powerful processor reduces choppy and ensures operation stability and efficiency.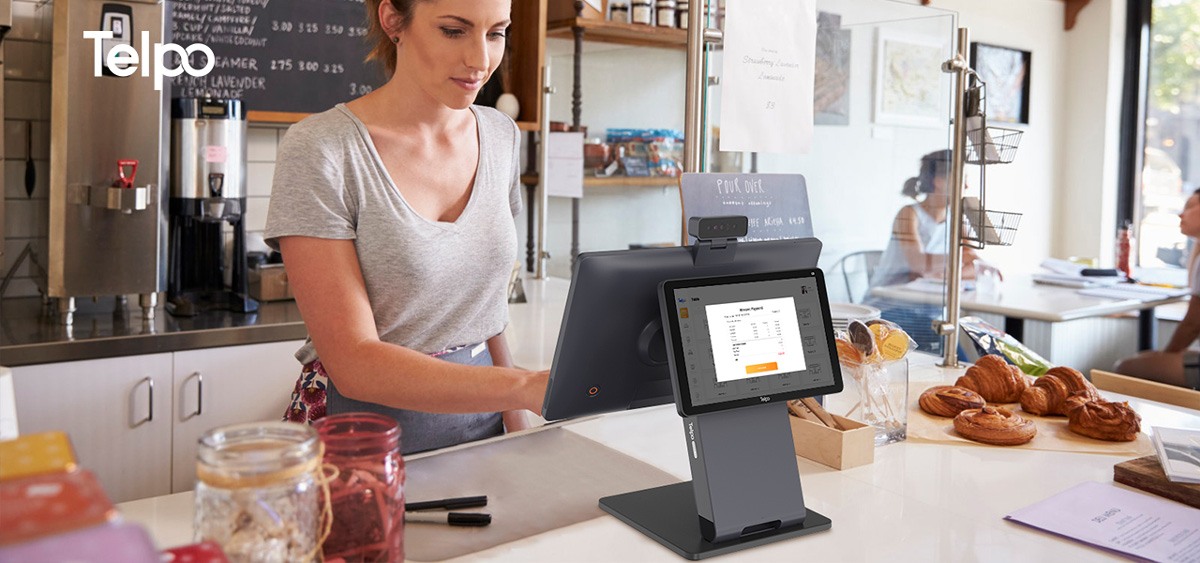 Detachable bracket
√Reduce volume and packaging costs
√Lower shipping and storage costs
The detachable and adjustable bracket is friendly to both purchasers and users. The device volume is minimized, which brings a lower packaging and shipping cost. As the view angle is adjustable, the user can always enjoy the best visual experience.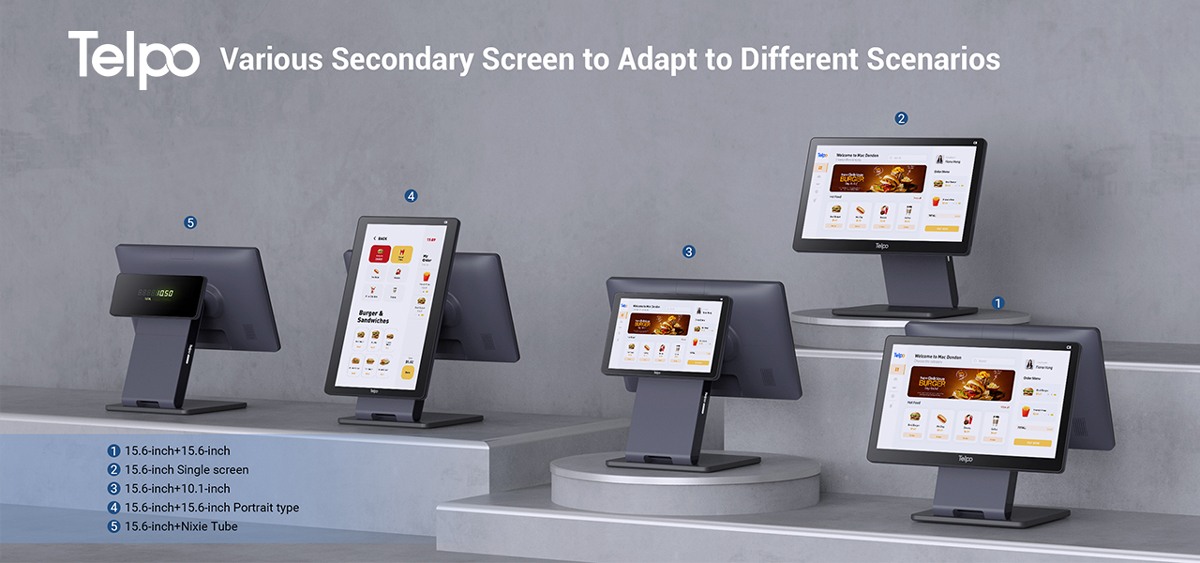 Rich screen options
√15.6-inch + 15.6-inch
√15.6-inch + 10.1-inch
√15.6-inch + 15.6-inch portrait
√15.6-inch single screen
√15.6-inch + Nixie tube
Telpo C8 provides various screen options applicable to different scenarios so that customers can choose the most suitable one according to their needs.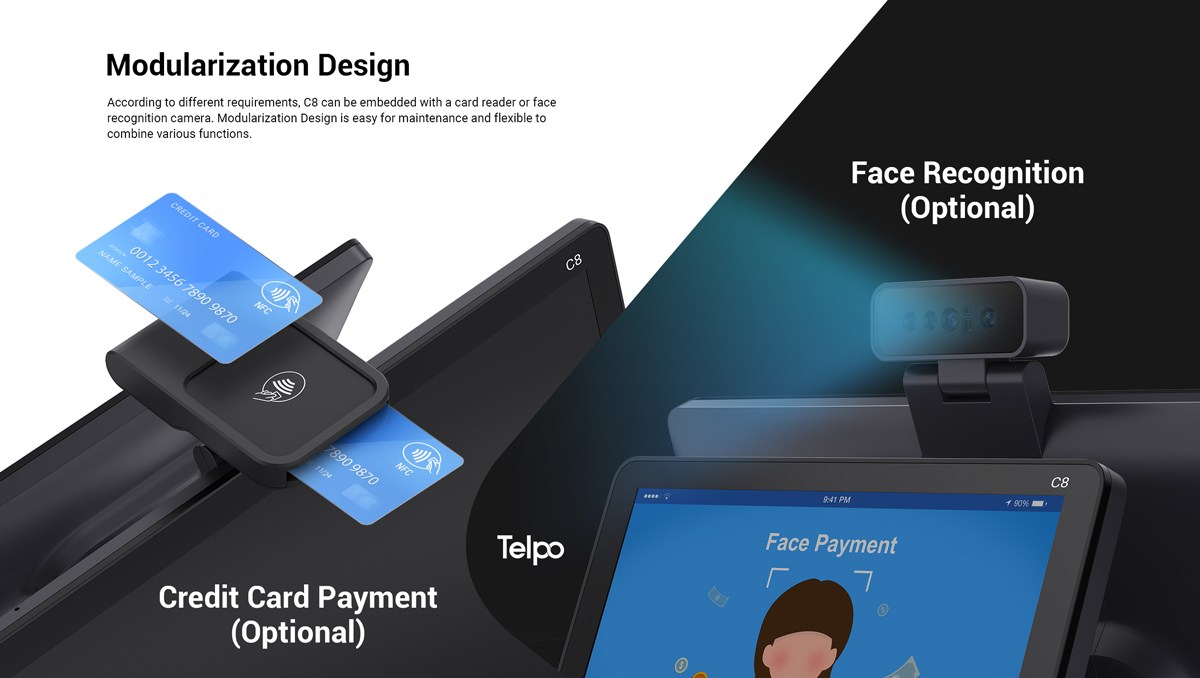 Modular design
√NFC reader
√Face recognition
The Android desktop Point-of-sale terminal named Telpo C8 satisfies modern payment needs by embedding a card reader and face recognition camera. By adapting modular design, it's easy to maintain and flexible to combine different functions.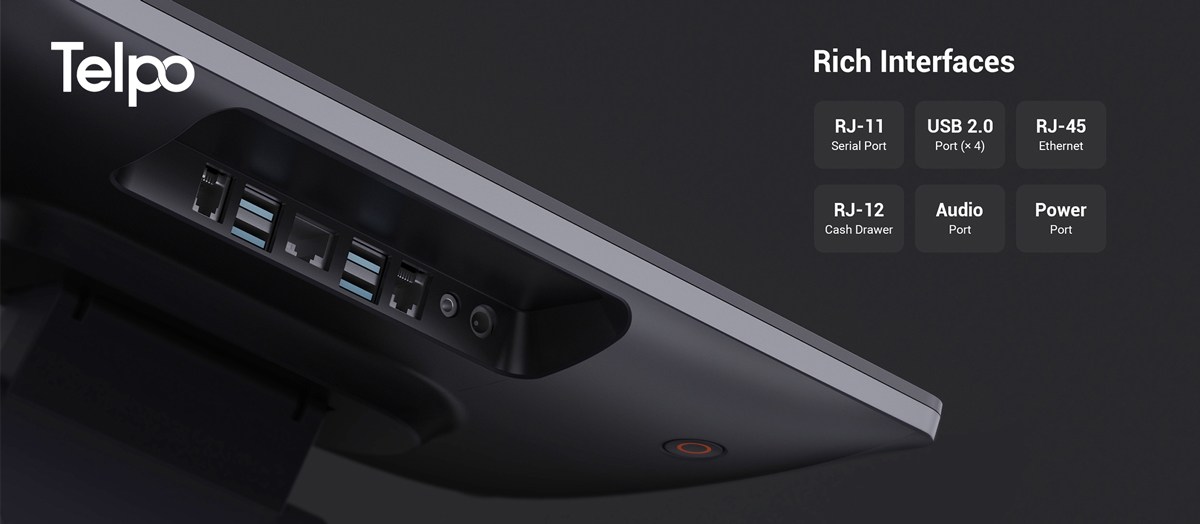 Rich interfaces
√RJ11
√RJ12
√RJ45
√USB *2
√Audio
Telpo C8 is an Android desktop Point-of-sale with rich interfaces, making it connected to various Point-of-sale accessories, such as the cash drawer, printer, keyboard, barcode scanner, stereo, etc. The rich interfaces provide lots of convenience for users and convey a superb checkout experience.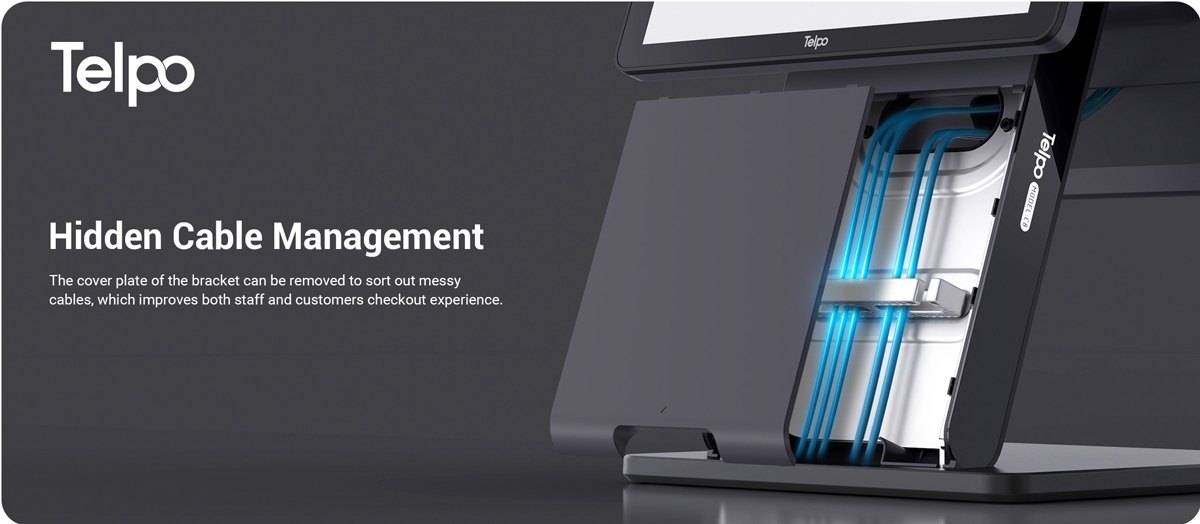 Hidden cable management
√Tidy counter
√Improve checkout experience
The cover plate can cover up the messy cables, therefore the desktop Point-of-sale terminal compatible with multiple devices and a tidy checkout counter is remained at the same time. Therefore, customers have a better checkout experience and are left a good impression.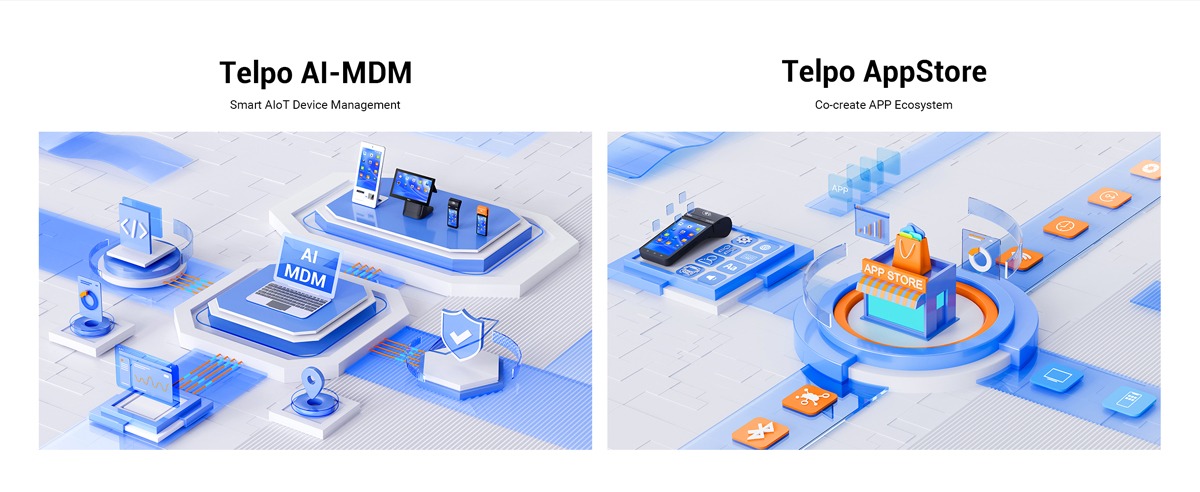 Technical support and platform services
√SDK
√Telpo Store
√Telpo MDM
Telpo offers a full suite of services to make customers manage their devices more efficiently. Telpo Store has achieved cooperation with lots of Point-of-sale software like Zobaze, Salesplay, KaHero, etc. One-stop services let customers have no worries.
Customization
√ODM & OEM
√Color
√Logo
√Outer packing
Telpo has more than 20 years of customization experience and has a perfect customization process. From ID, MD, appearance hand model, mold, and trial production to mass production, Telpo can satisfy all your needs.
People no longer expect terminals limited to simply accepting payments, but more other functions. Telpo C8 is a multifunctional desktop Point-of-sale terminal that can provide a fast and smooth user experience. I believe that this type of Android desktop Point-of-sale will be the best choice for your business. Welcome to contact us for more details.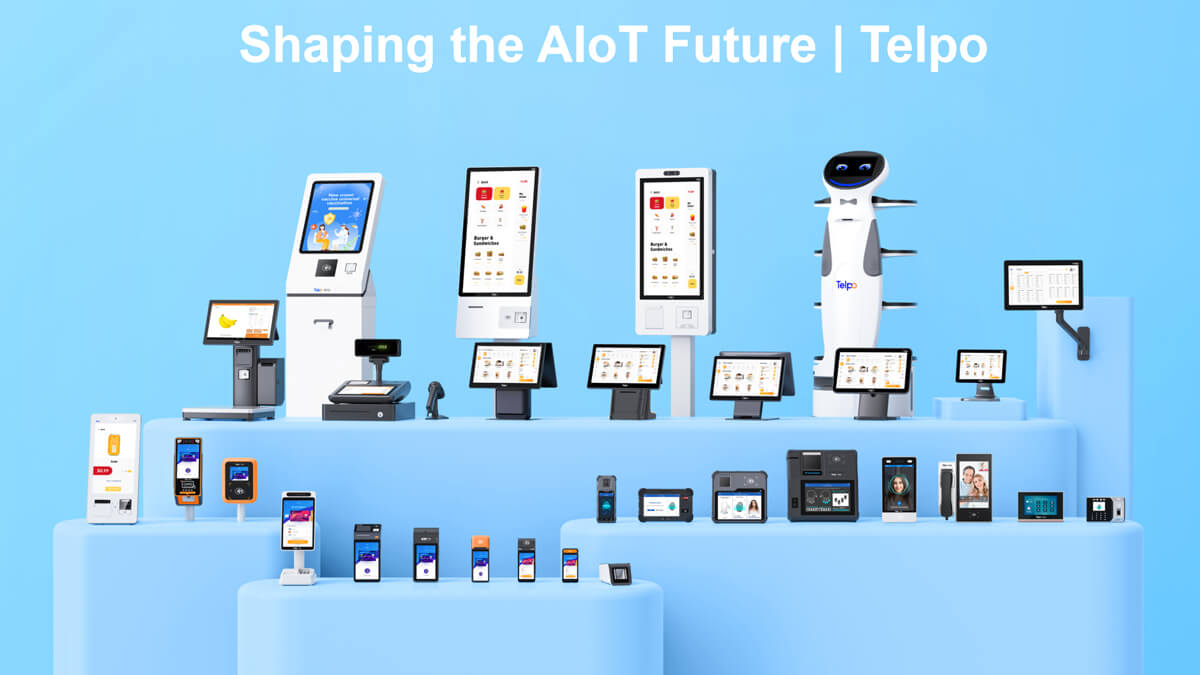 Tag: desktop Point-of-sale, Point-of-sale, cash register, Android desktop Point-of-sale