Recently, Telpo smart EFT POS TPS900 was certified by PURE certification. Up to now, TPS900 has passed a variety of financial certifications, including PURE, PCI 6.X, EMV, Paywave, Paypass, MIR, Rupay, TQM, CE, FCC, RoHS, BIS, Anatel, etc., which means Telpo products gain more recognition and can be applied more widely.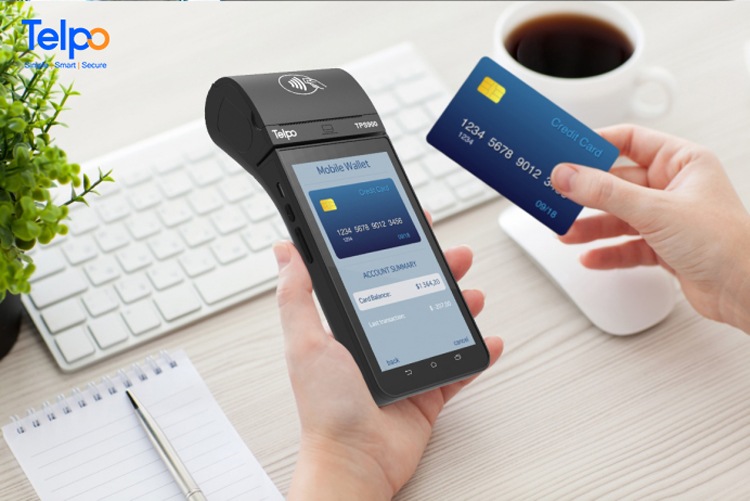 What is PURE certification?
PURE is the EMV specification deployed in 45 countries. It is not tied to one particular existing global scheme, private-label card issuers and national payment associations can use it without the need to enter into a business agreement with another payment scheme. PURE is a comprehensive ecosystem offer with partners proposing Contactless Kernels for EMV™ compliant payment POS terminals, tests, and certification services, all combining together to provide a ready-to-use payment environment.

What are the highlights of Telpo TPS900?
High security certification standards. Full financial certifications can save the verified time and equipment cost. TPS900 has passed a series of certifications, containing PURE, PCI 6.X, EMV, PCI, Paywave, Paypass, MIR, Rupay, TQM,CE, FCC, RoHS, BIS, Anatel, etc.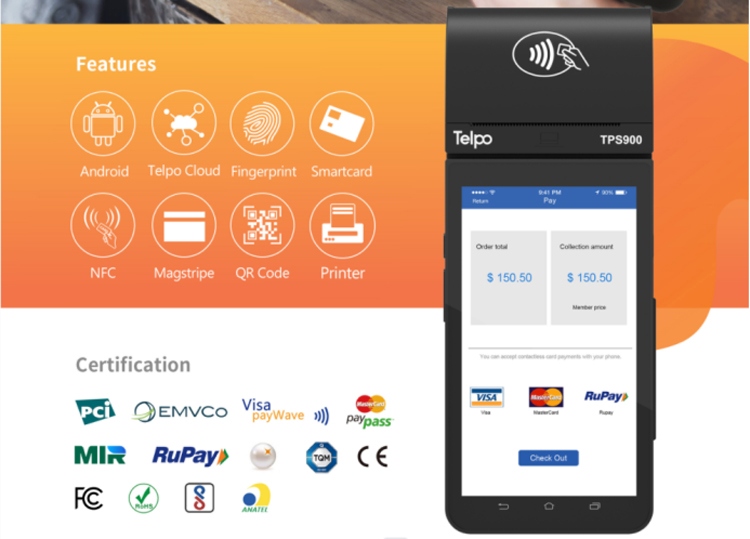 Multiple payment methods. TPS900 offers a variety of mobile payment choices, supporting payments by credit card chip cards, magnetic stripe cards, NFC and QR codes.
Biometric payments. Ensured by identifying fingerprint, iris and face recognition, convenient and secure payments are easily done.
High-speed printer. The printing speed of the built-in thermal printer can be up to 80mm/s.
Financial registration. The financial tax module that complies with the national EFR regulations is available.
Telpo platform. Telpo AI MDM and Telpo APP Store are two platforms that can provide better value-added services.
The Telpo EFT POS has wide application scenarios, like banking, catering, top-up, healthcare, etc. Telpo TPS900 winning PURE certification is a mark that the quality of Telpo products is geared to international standards and the market is expanded. With the mission of creating a colorful future, Telpo will keep trying its best to improve product quality and bring more benefits and convenience to customers. Welcome to contact us for more details.
Tag: PURE, PURE certification, Pure POS, Pure Payment