As technology develops and customer behavior changes, the popularity of self-service kiosks is not surprising. As a leading wholesaler and retailer, METRO is not far behind and has introduced self-service kiosks in its stores in China.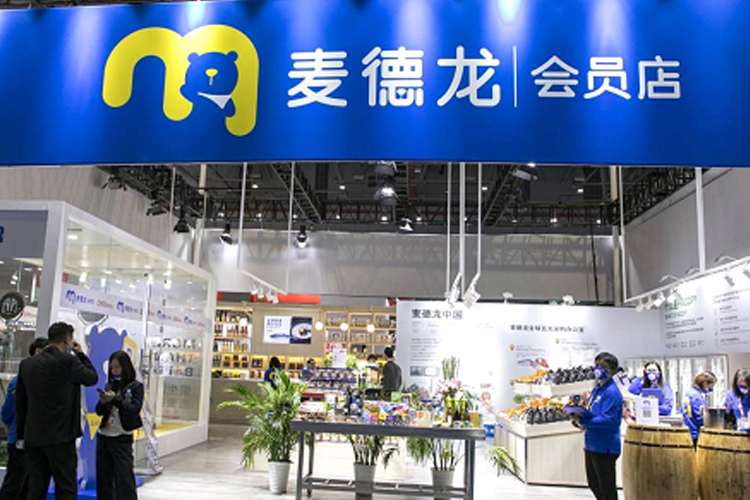 Different from most supermarkets in China, METRO adapts paid membership. If customers would like to enter METRO to shop, they have to pay to become a member. This business model causes controversy in its Chinese stores, which brings inconvenience to customers at the same time. This is a challenge to customer loyalty of METRO China.
To maximize customer experience and stimulate customer loyalty, METRO China introduces Telpo self-service kiosks.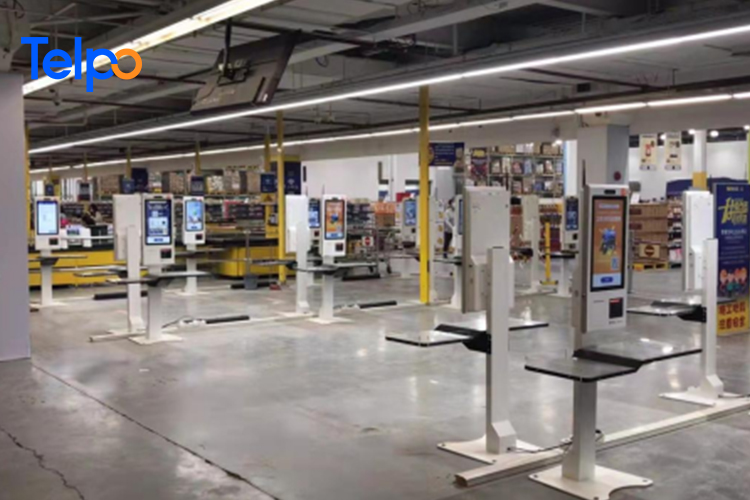 Simplify payment process. Customers use their membership cards to prove their identities. Without a self-service kiosk, customer should take out their membership cards to log in first, which is really a hassle for customers busy with their hands and long lines behind them.
With a 3D structured light camera built-in, Telpo K7 can offer face recognition payment. Customers just need to stand in front of the kiosk and swipe their faces, without taking out membership cards or mobile phones. In a few seconds, the checkout process is finished. The fast, simple and efficient shopping experience drives customer retention and loyalty.
Expand mall space. The shopping environment is important for customers. Telpo self-service kiosks with easy-to-install brackets, take up little space. The checkout area can accommodate dozens of kiosks. Customers have multiple options and their payment process is facilitated. The shorter waiting time delivers a better experience to customers and let them more pleased to return.
Autonomous shopping experience. With self-service kiosks introduced, customers can complete the checkout process by themselves, with no need for a cashier to intervene. Customers are able to enjoy their checkout process at the pace they like on their own.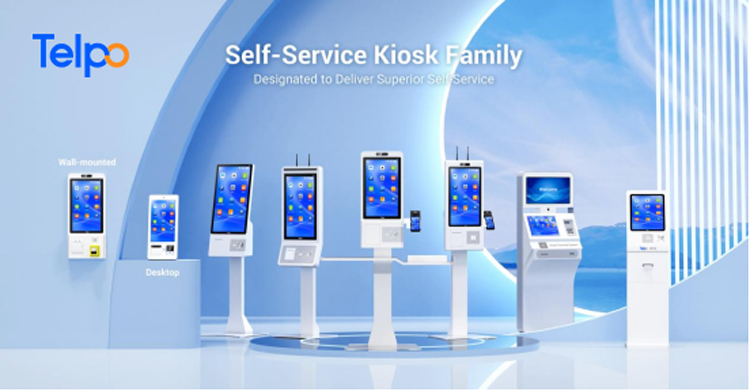 It is cost-effective to invest in customer service and self-service kiosks are helpful assistants for your business. Kiosks can simplify the checkout process, maximize customer experience, stimulate customer loyalty and thus help win a competitive advantage. Telpo has a huge self-service kiosk family and provides you with multiple options to boost your business.
Various screen sizes. Telpo offers a series of kiosks of different sizes, including 15.6", 21.5", 27", 32", 42", etc. No matter what size you need, Telpo can satisfy all your needs.
Multiple application scenarios. Telpo kiosks can be applied in different scenarios, like supermarkets, restaurants, hotels, hospitals, etc.
Rich customization experience. Telpo has more than 20 years of experience and has conducted more than 10,000 customization projects for customers. The cooperative customers of Telpo include METRO China, Burger King, AEON, JD.com, AEON, Outlet, etc.
Founded in 1999, Telpo is a world-leading smart terminal and solution provider. Telpo products cover the smart payment, smart retail, smart security, smart transportation, V-IoT, etc. Telpo has served customers from 120+ countries and regions and won recognition. Telpo is sincere to be your cooperative partner to boost your business. Welcome to contact us for more details.
Tag: self-service kiosk, kiosk, METRO, Telpo